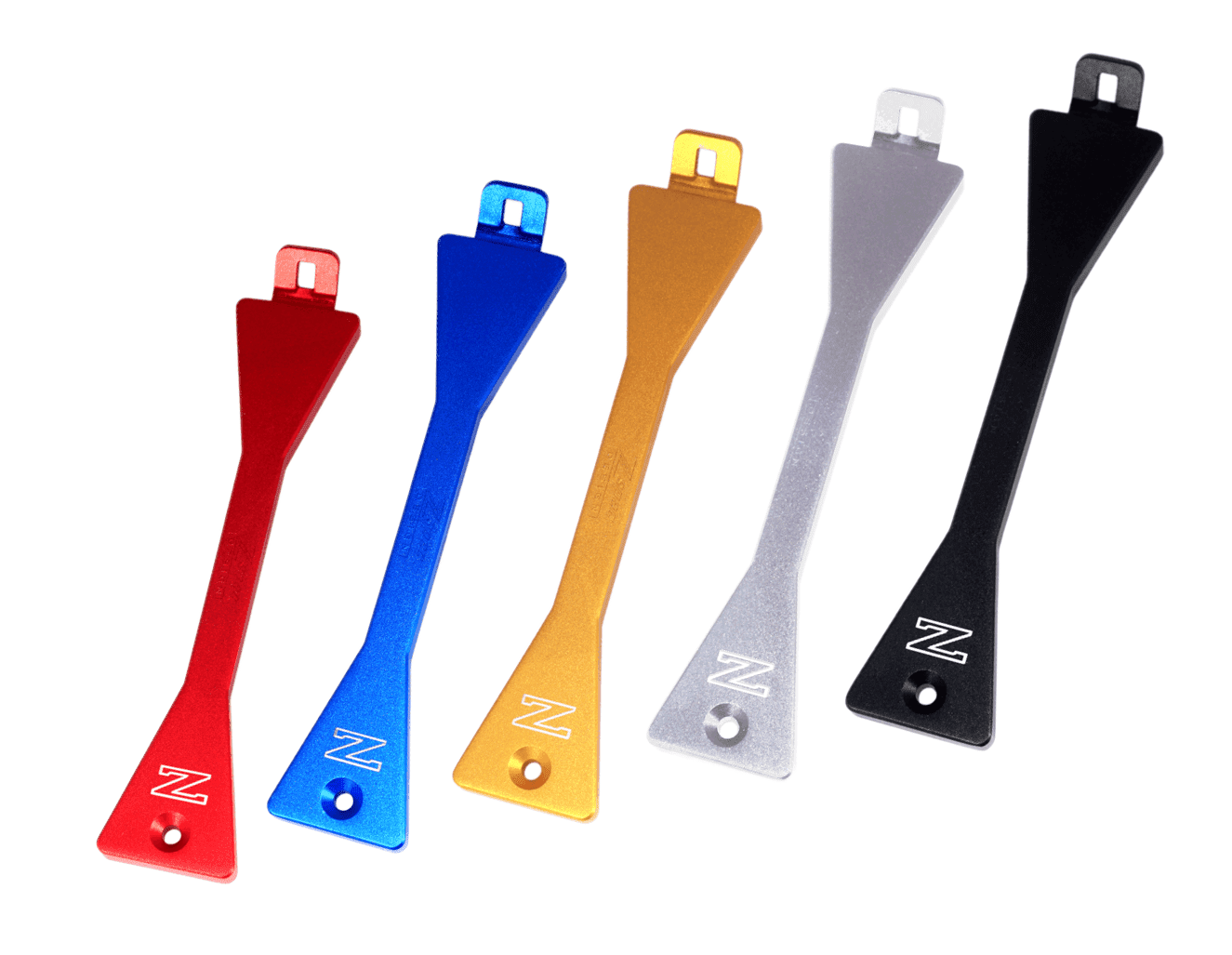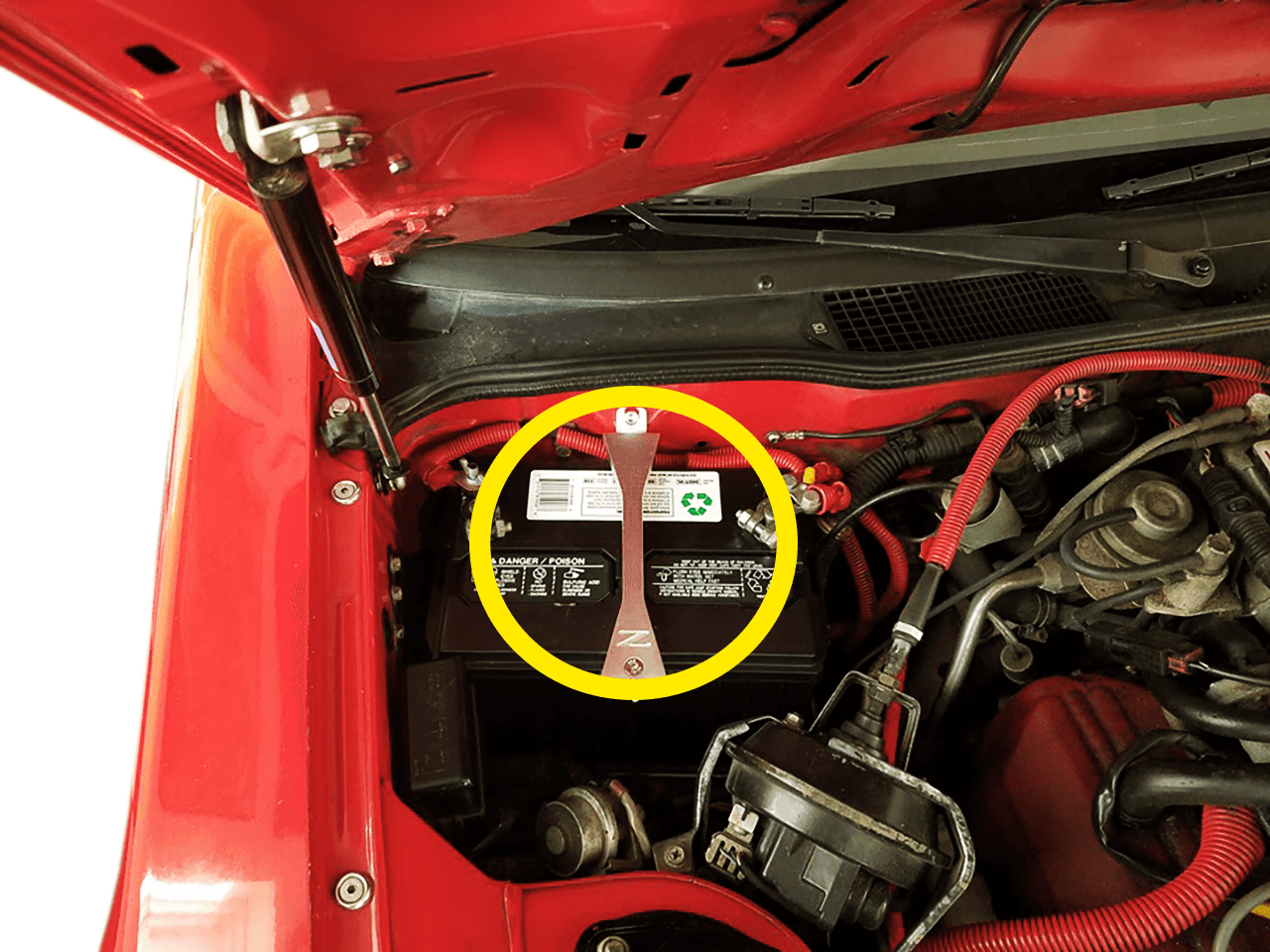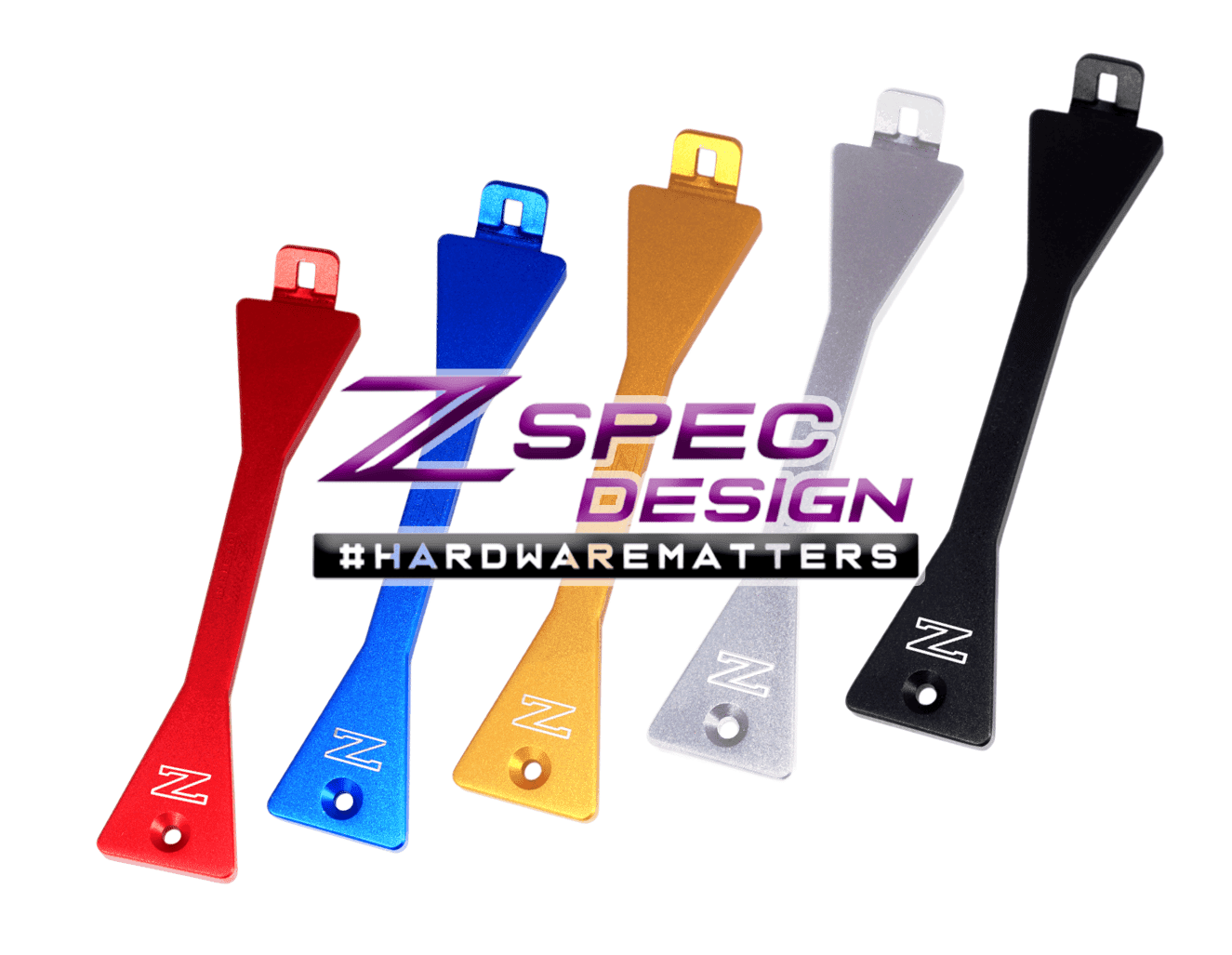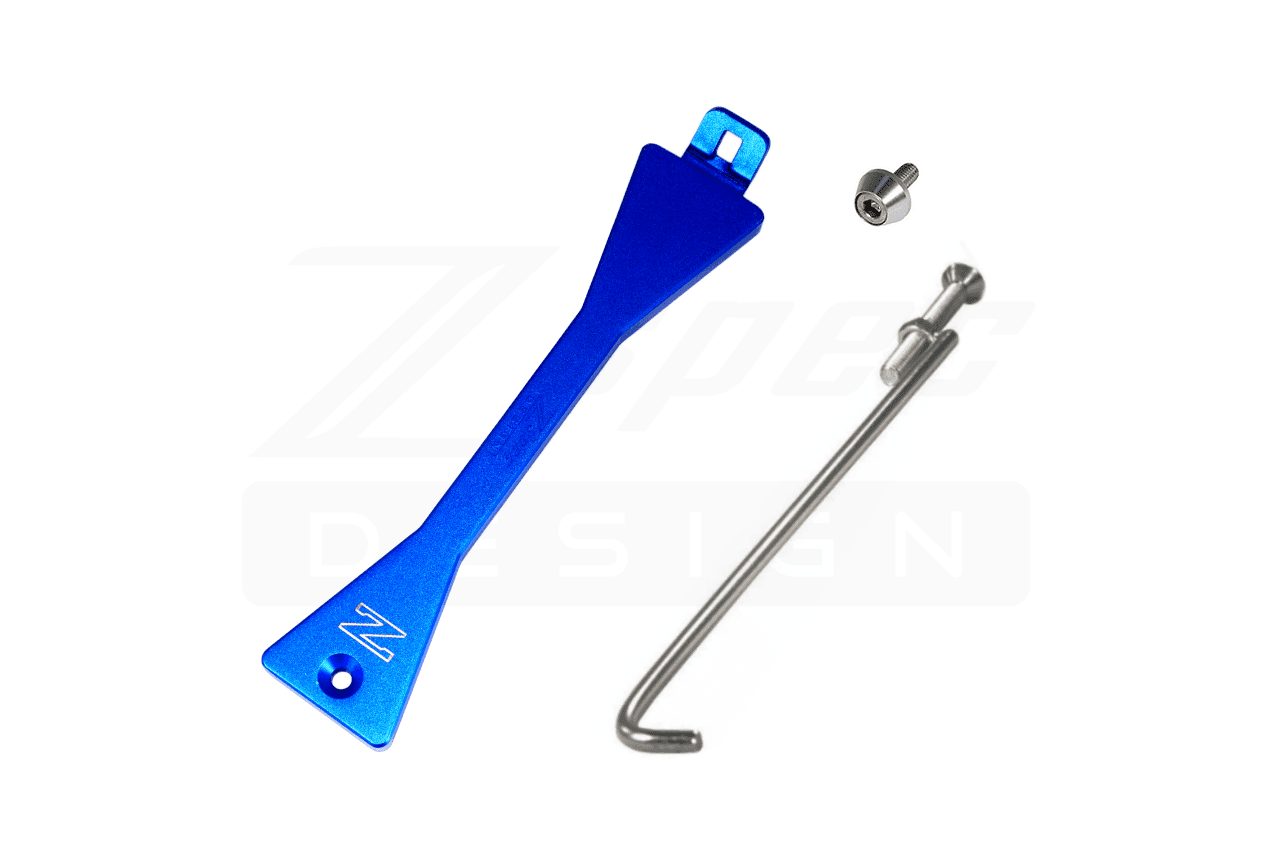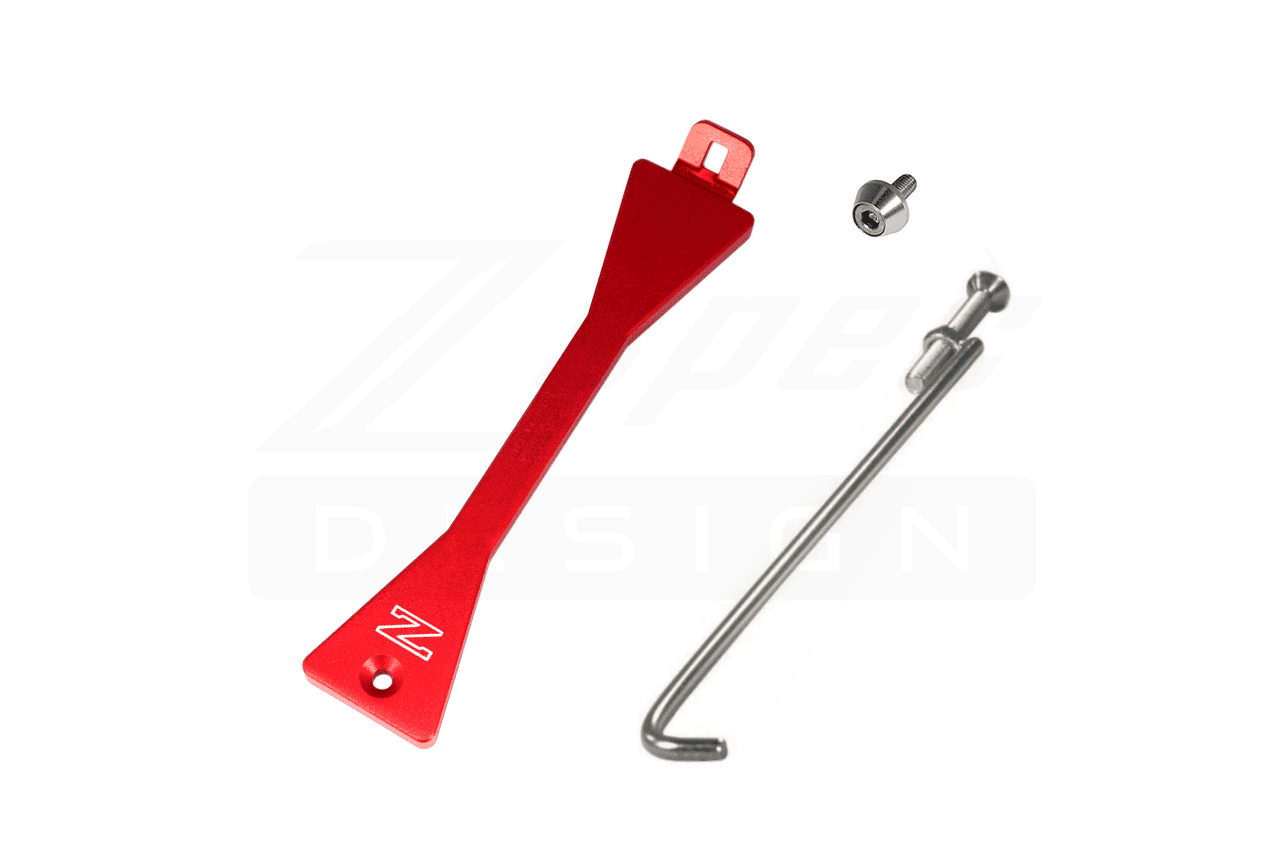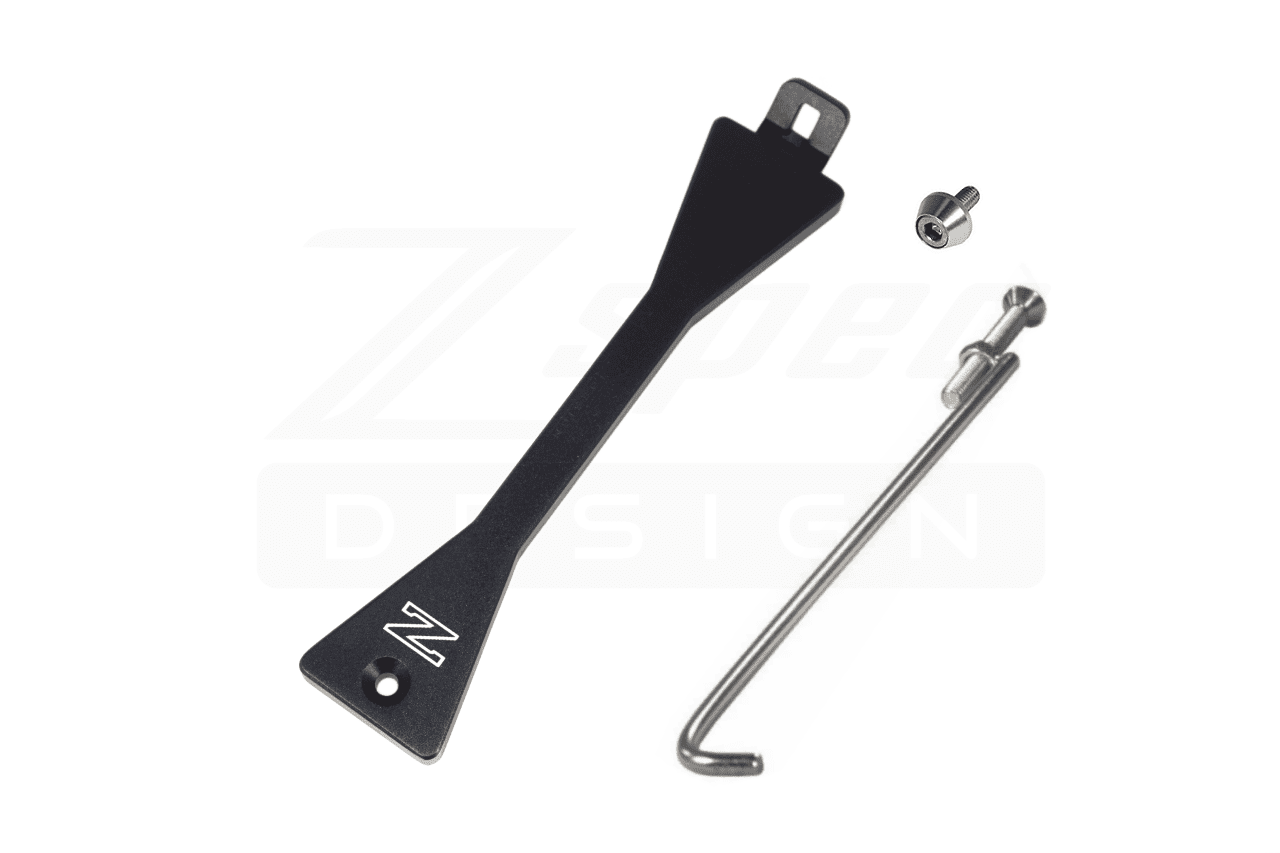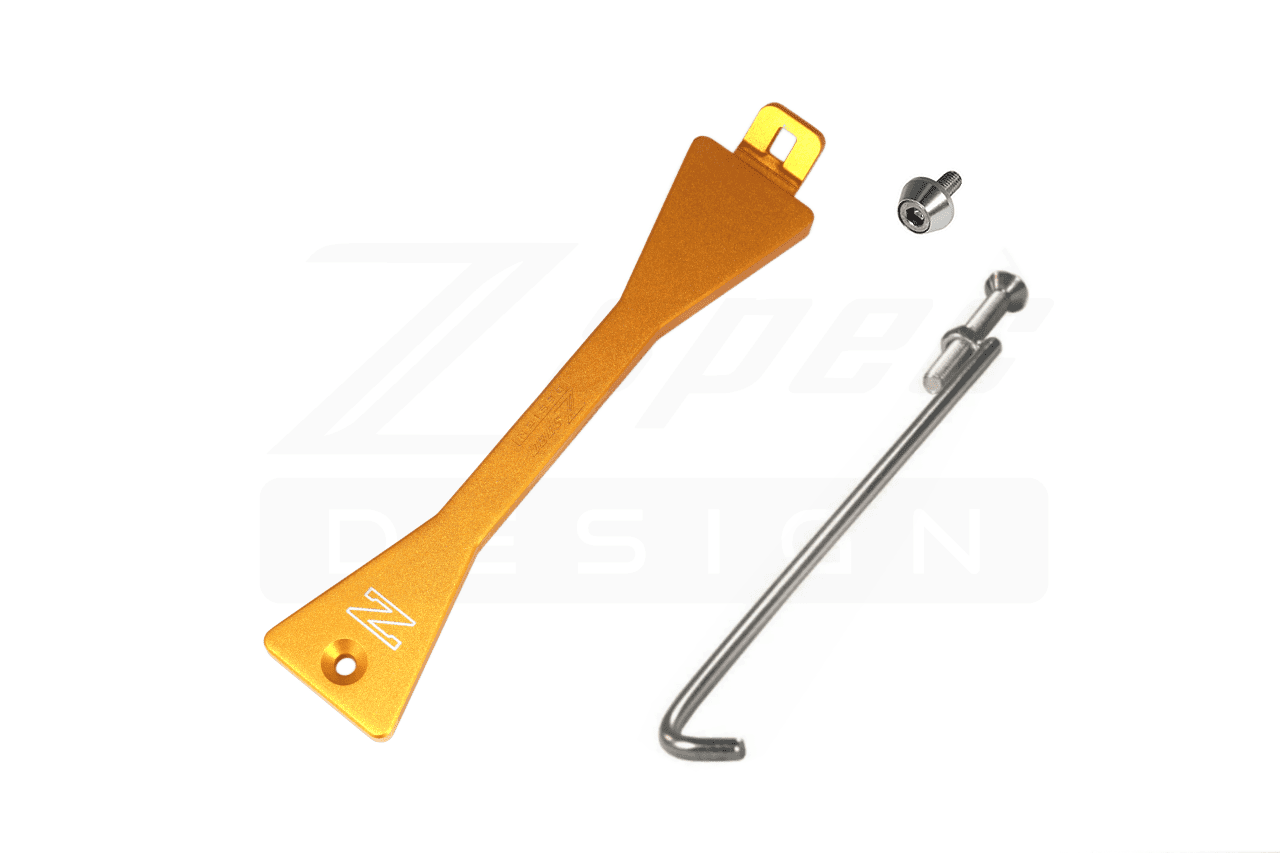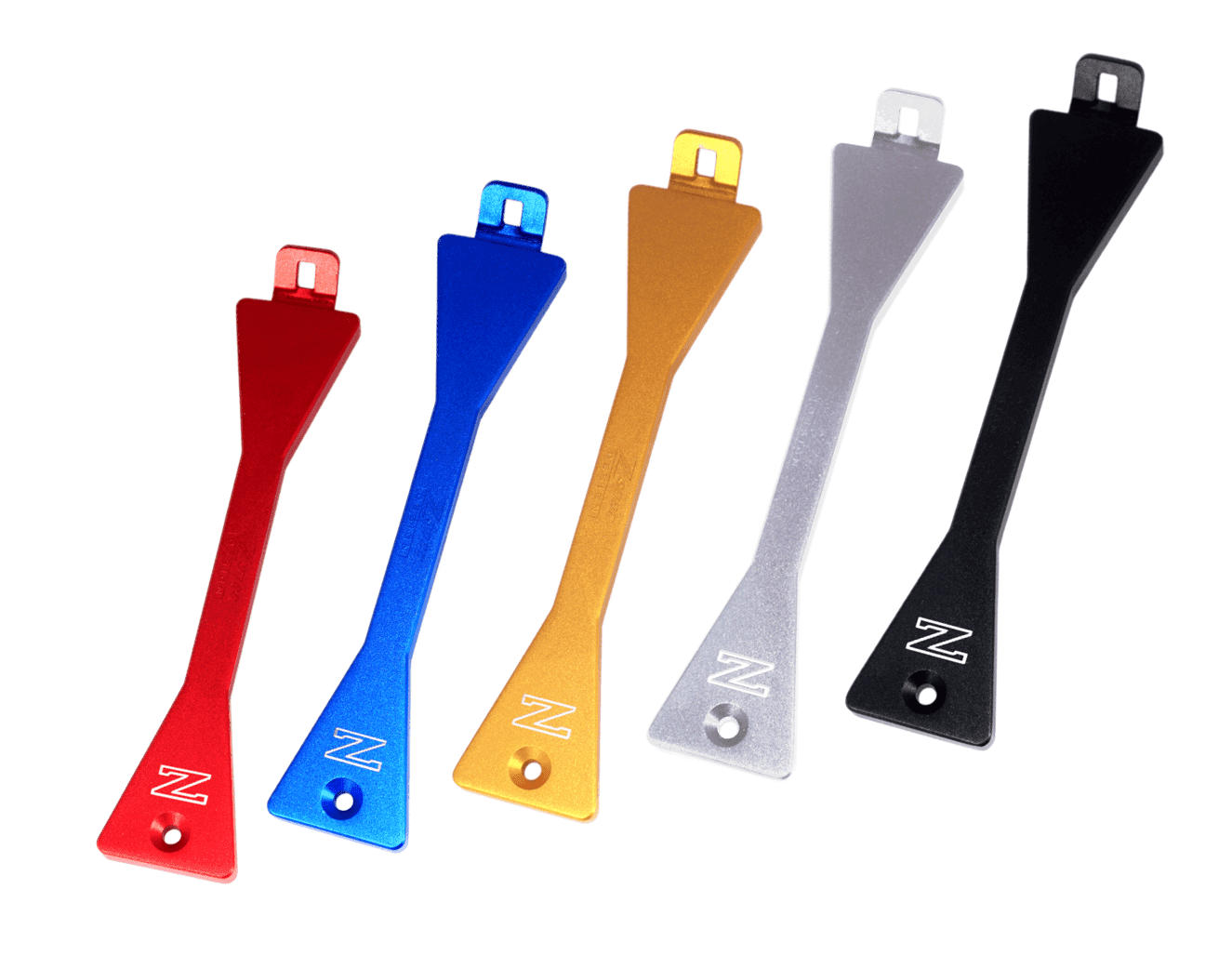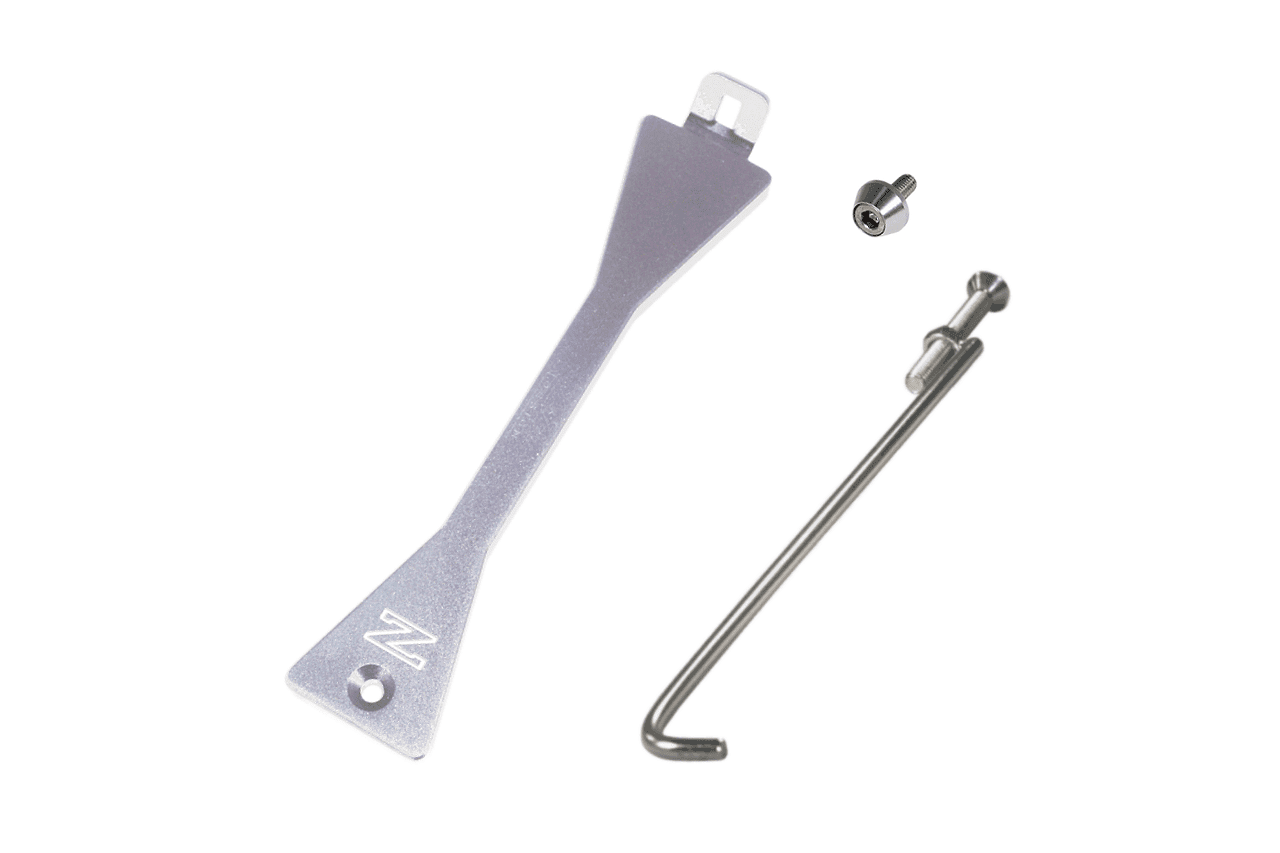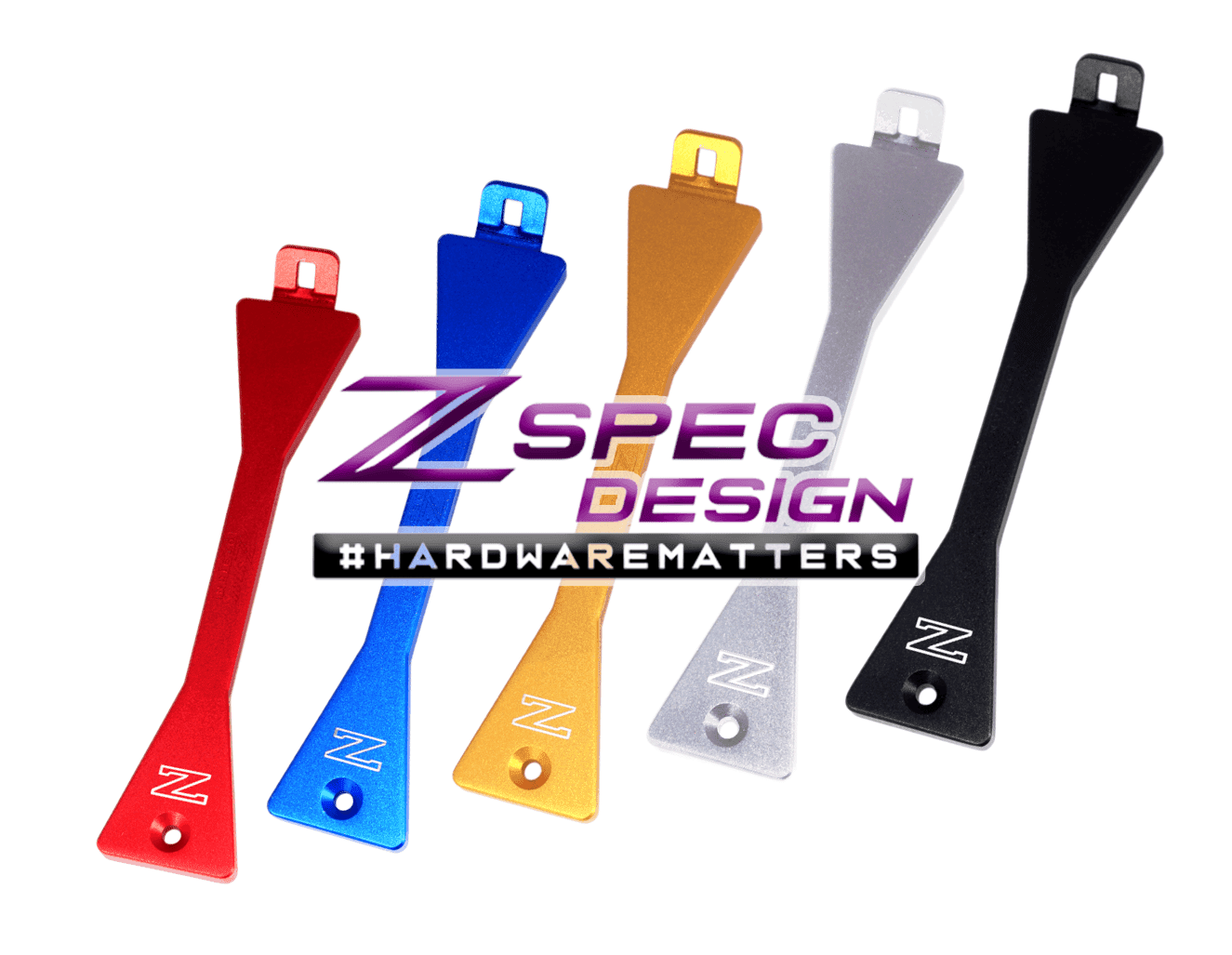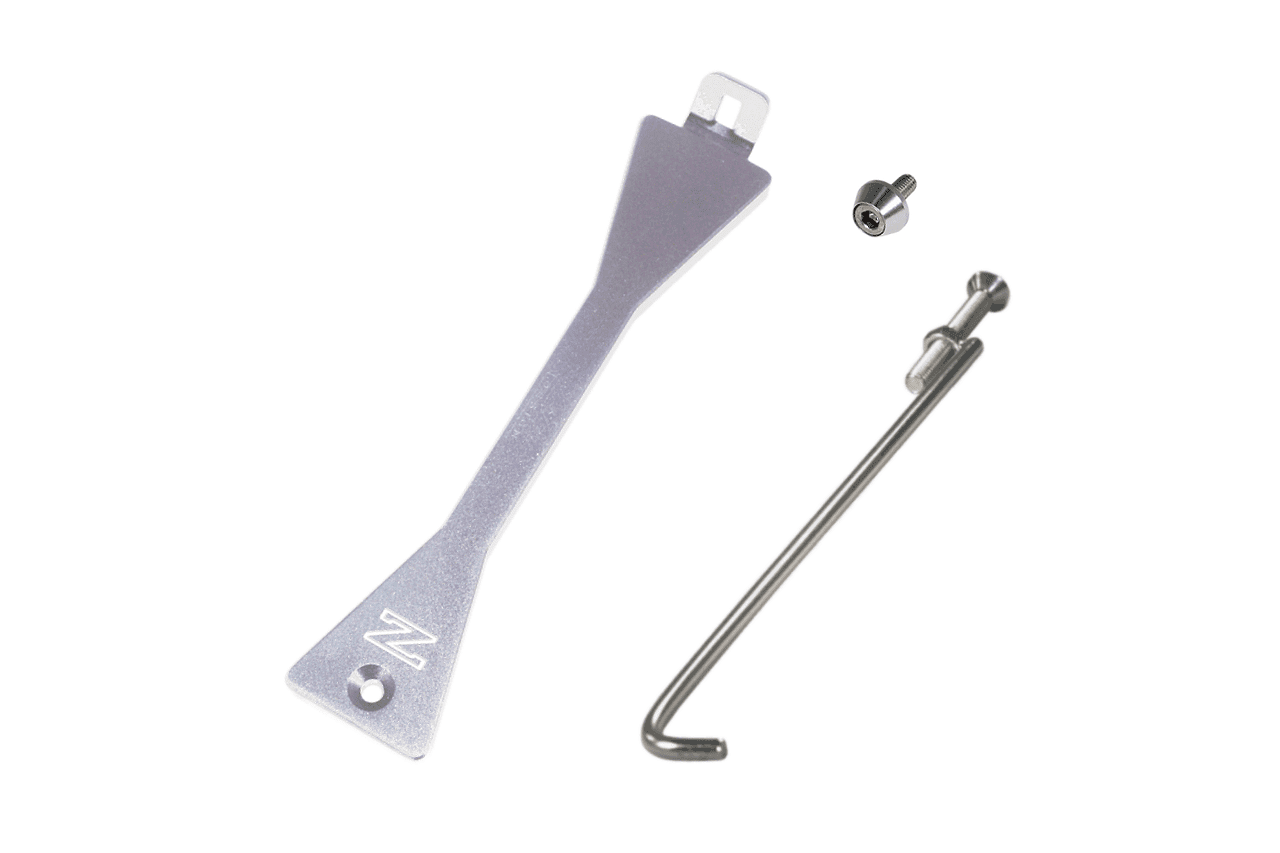 ZSPEC Battery Hold Down/Bracket Kit for Nissan Z31 300zx '84-89, Billet, w/ Stainless Hardware
ZSPEC's anodized billet-aluminum battery bracket kits for the Z31 300zx ('84-89 model years)

These work well with both traditional (OEM-style) and flat-top style aftermarket batteries. The kit includes the top bracket, one replacement stainless battery "rod" and stainless fastener.

Available with Z31-styled "Z" etched into top bracket. NOTE - the rod is 195mm tall and fastener for it is ~30mm. If you have a drastically differently sized battery (versus OEM), please contact us first to ensure this product will fit with your aftermarket battery.
Requires basic hand-tools for installation (not included).