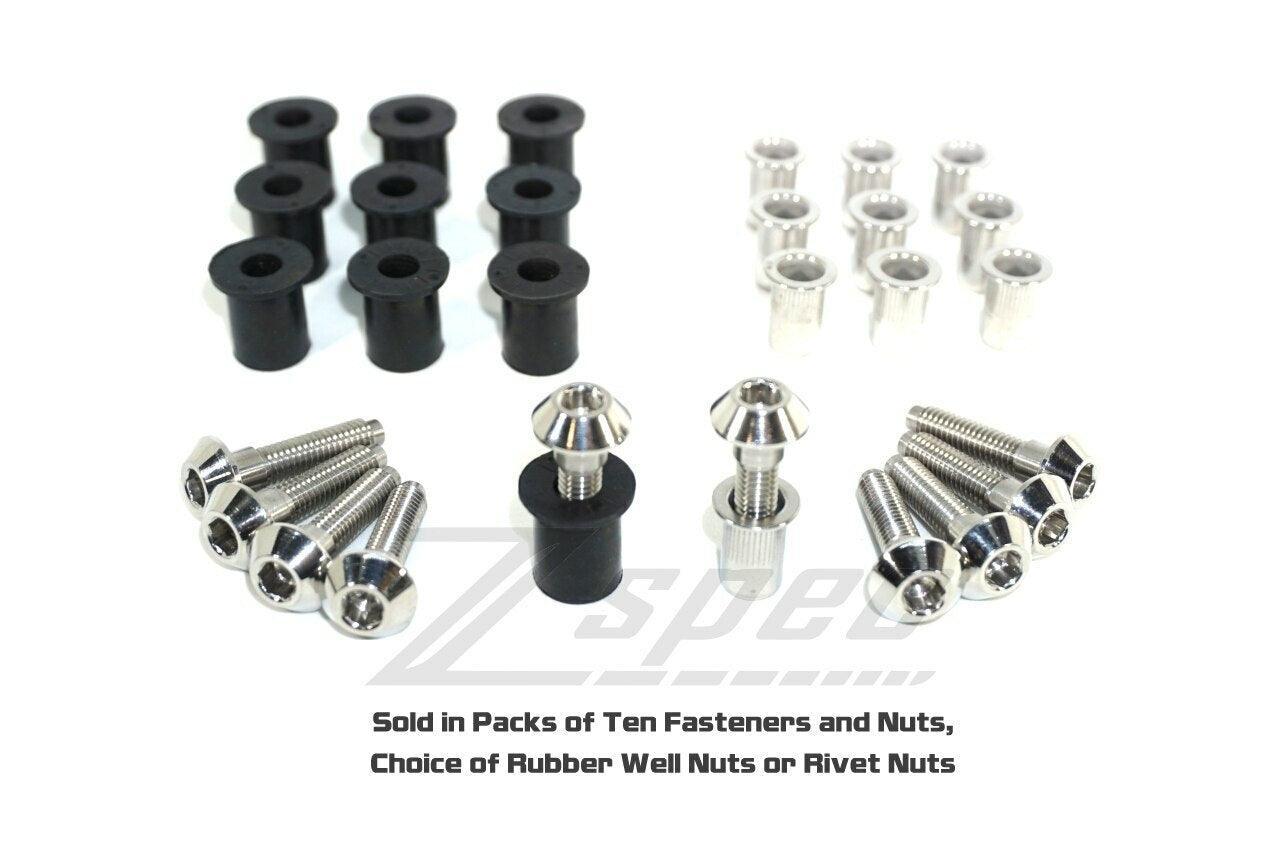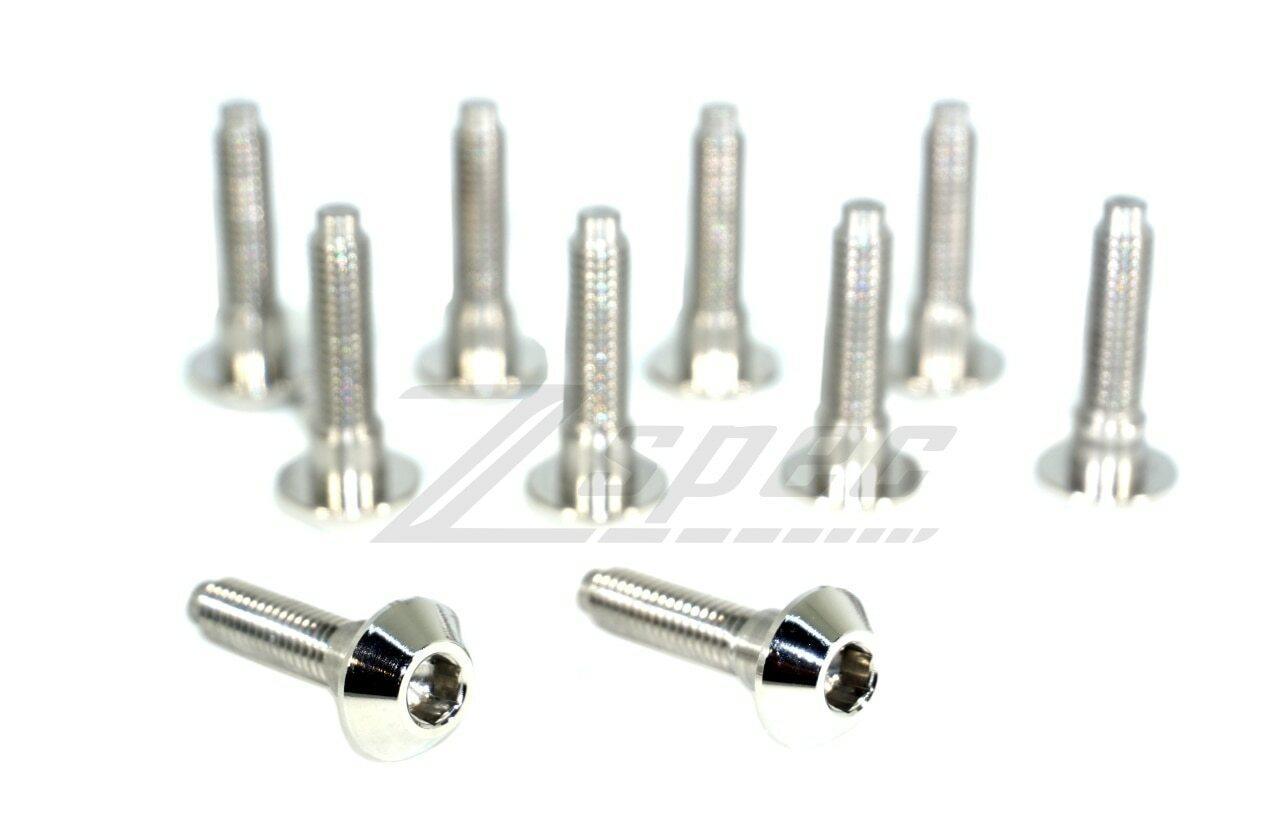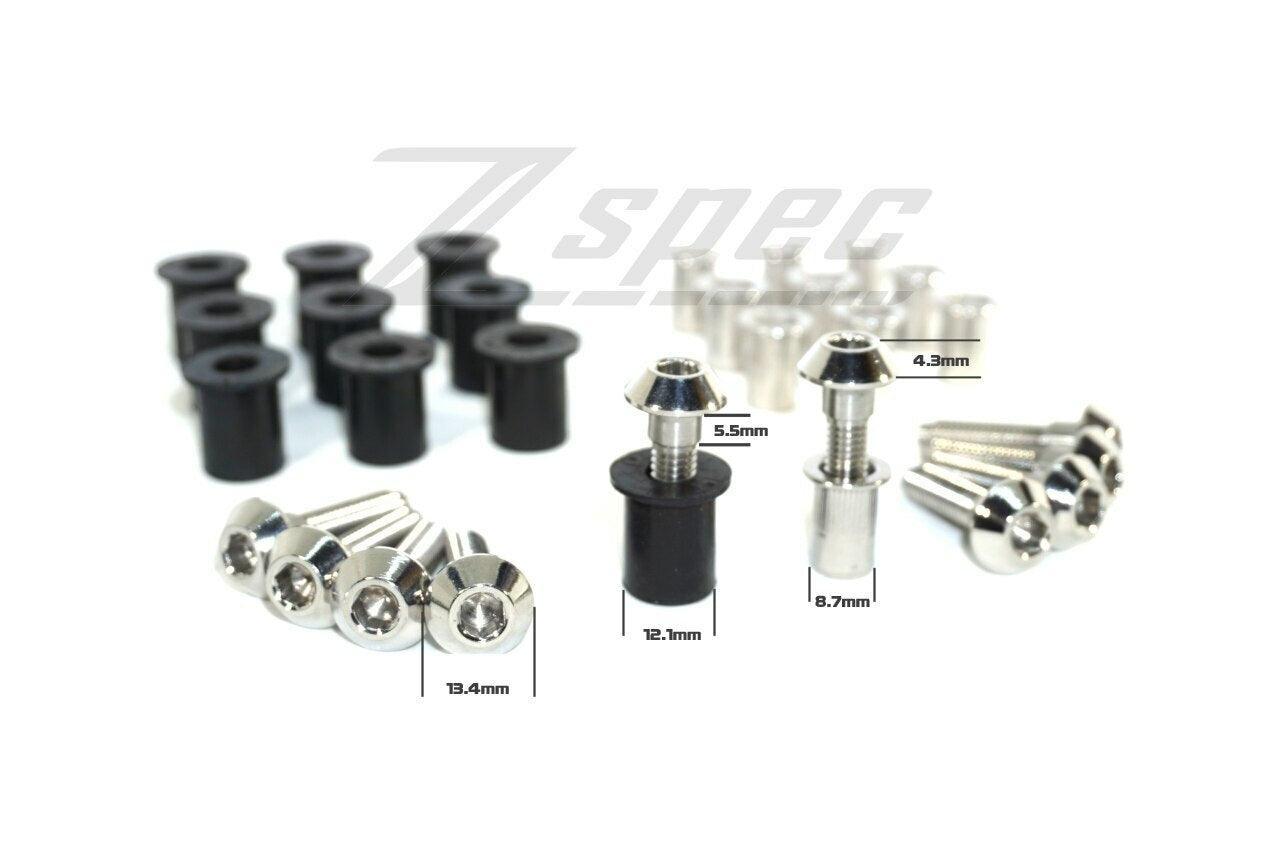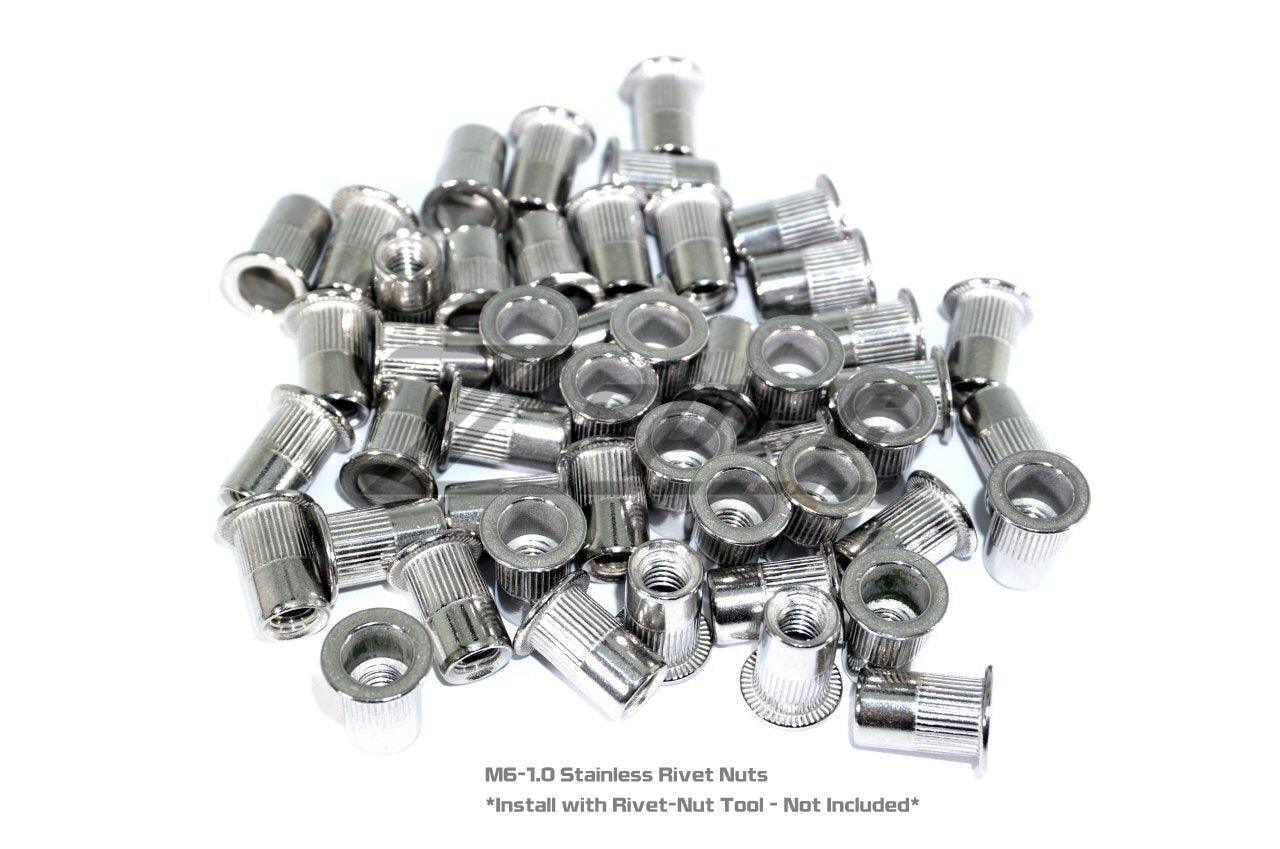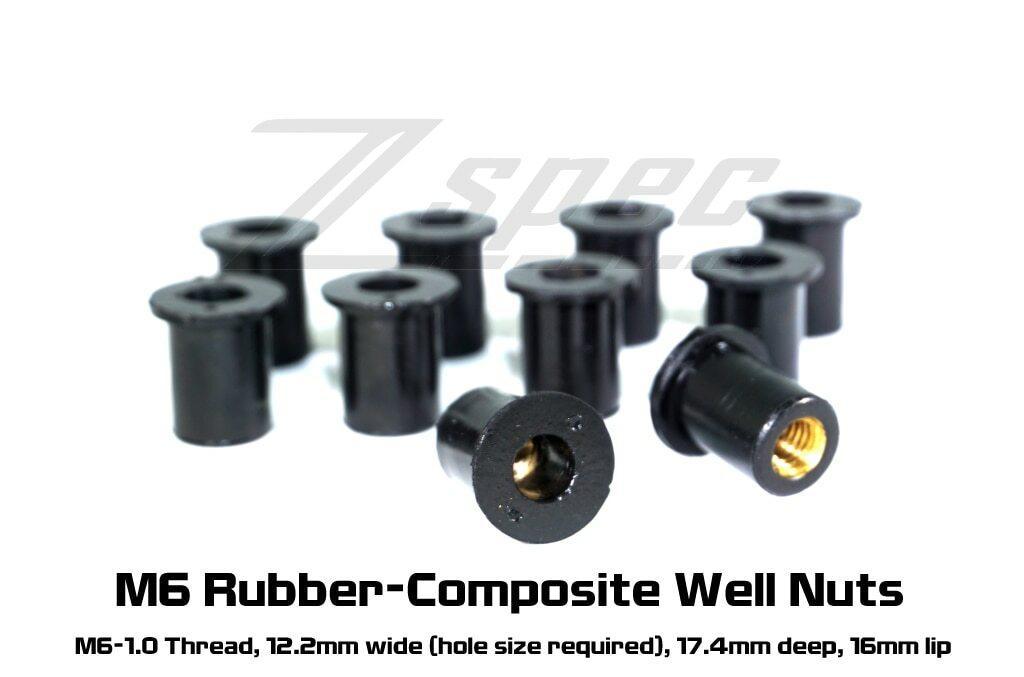 ZSPEC M6x25mm Shank/Shoulder Bolts, Stainless, Well or Rivet Nuts, 10-Pack
Nut Type:
Stainless Rivet Nuts
10-Packs of our custom polished M6x25mm "angled" head fasteners. Includes Nuts based on your selection (M6 Rubber-Composite Well Nuts OR Stainless Rivet Nuts)
Show-quality SU304 Polished Stainless Steel
Perfect for use as external body-kit fasteners
Fastener head is 13.4mm wide and 4.3mm tall.
Requires basic hand-tools for installation and Rivet Nut Tool if using Rivet Nuts (not included).