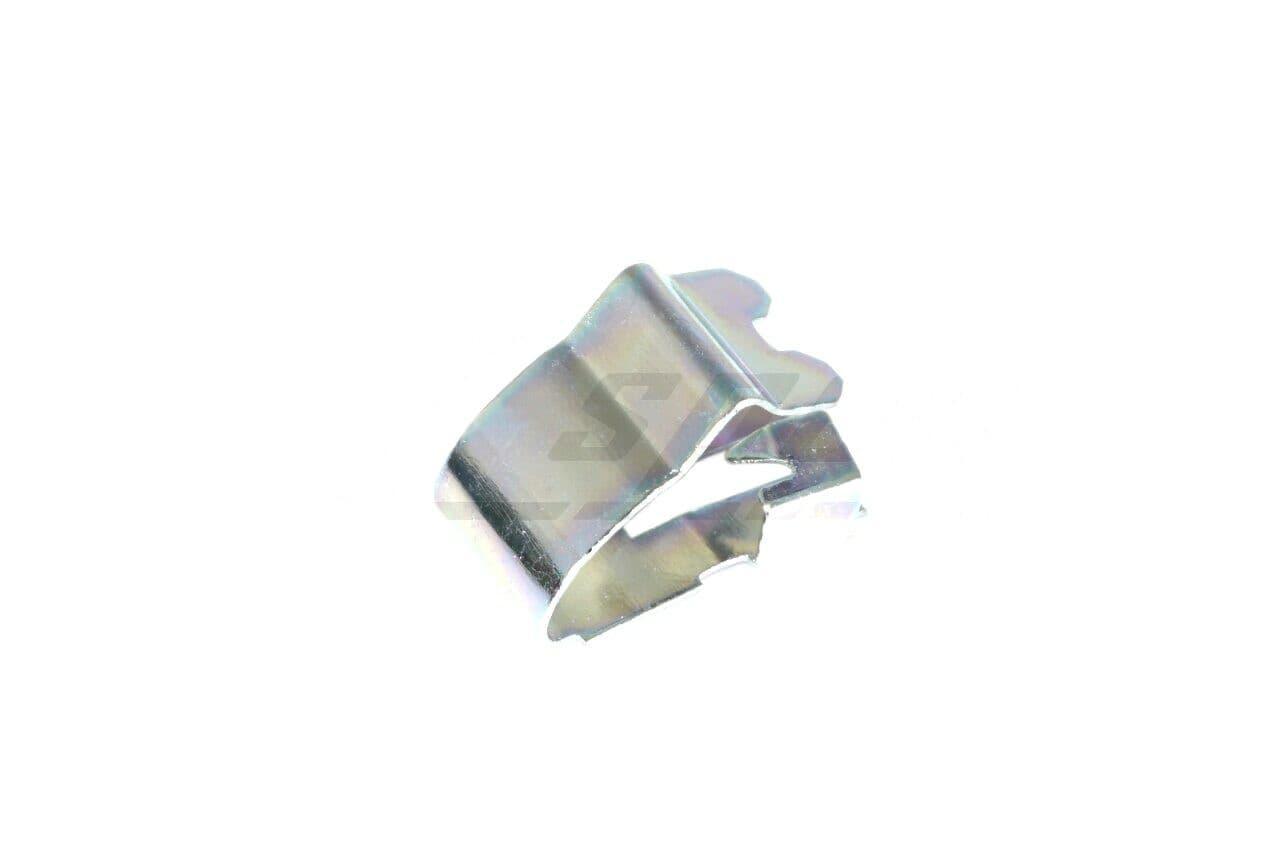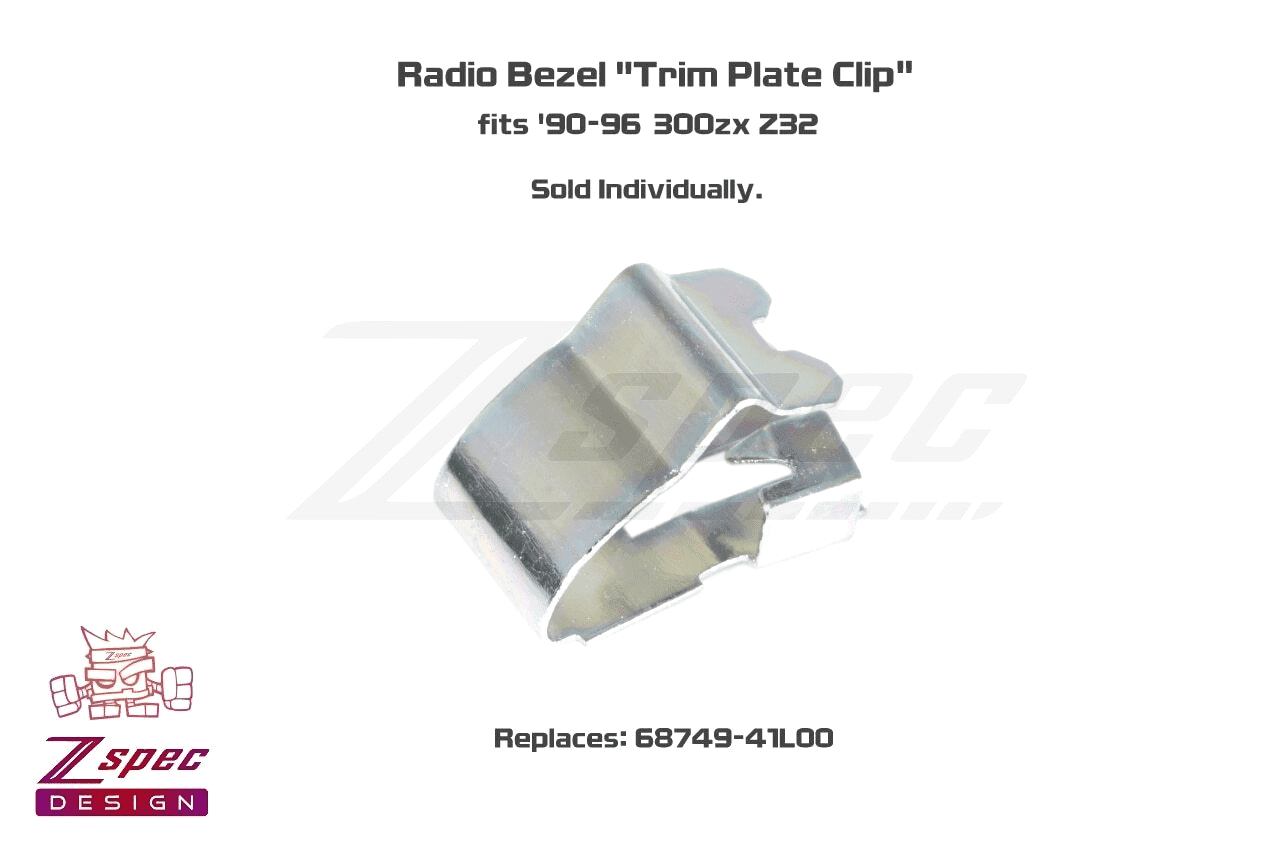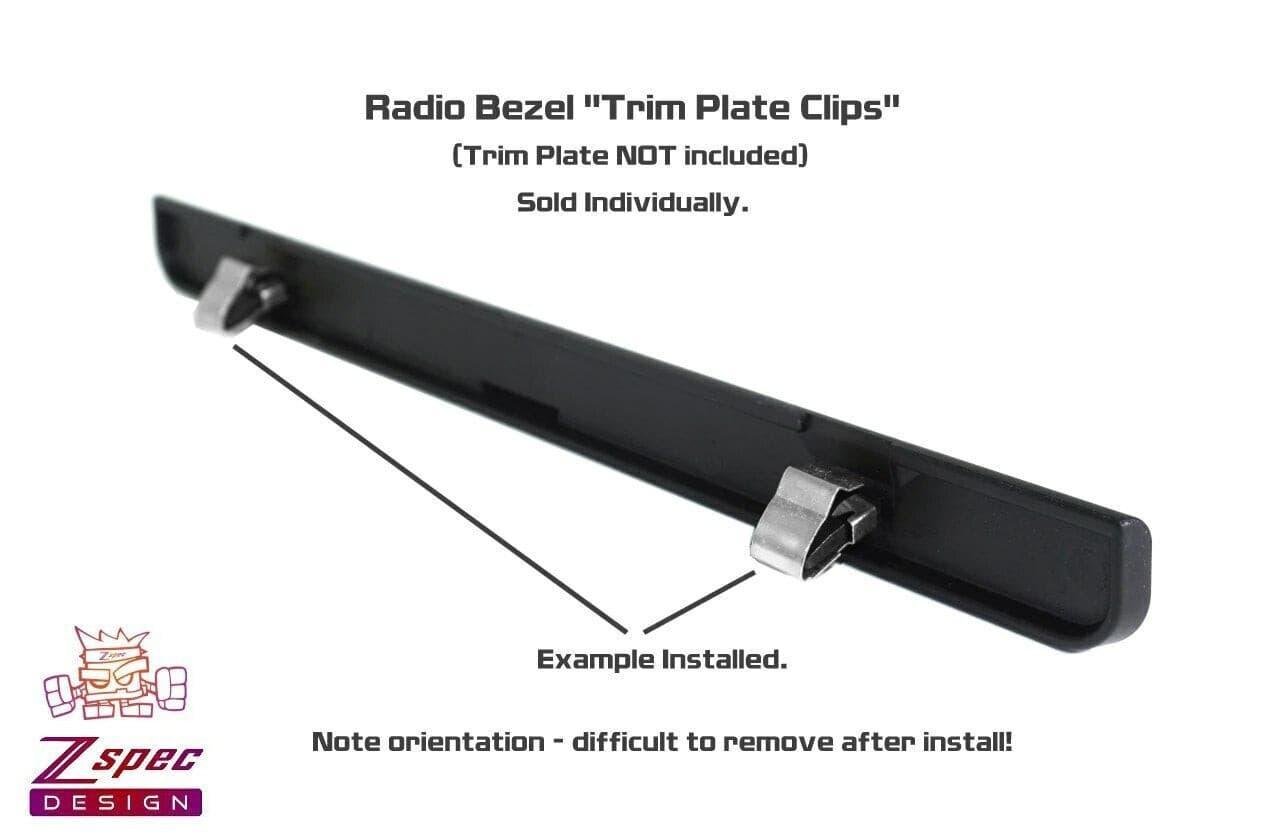 ZSPEC Radio Bezel Trim Plate Clip for '90-96 Nissan 300zx Z32, replaces 68749-41L00
This clip is an alternative to part #68749-41L00, for the 300zx Z32 (1990-1999).
These attach to the Radio Bezel's middle "trim plate" (skinny plastic screw cover trim piece).
Made of spring steel and zinc plated. Sold individually.