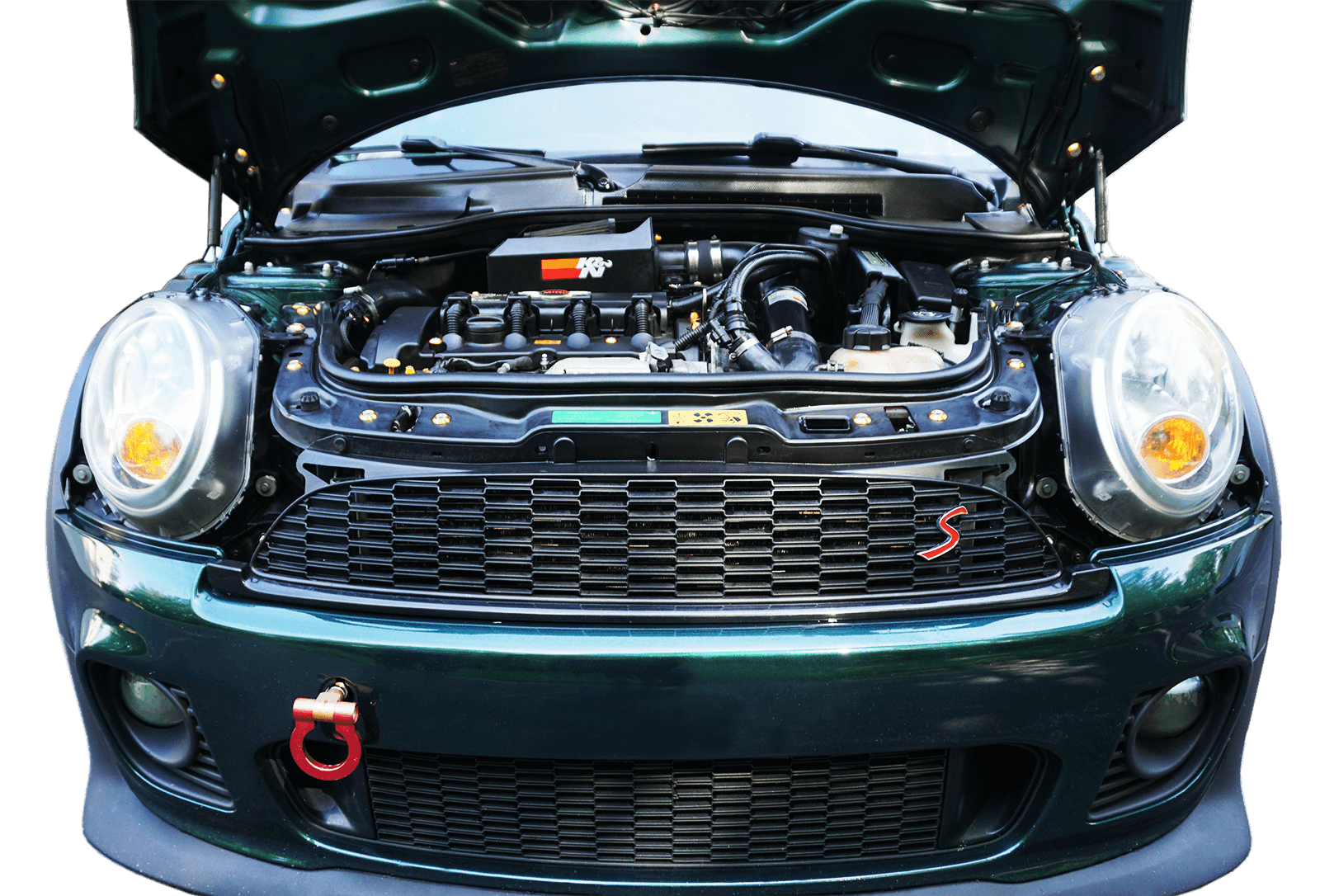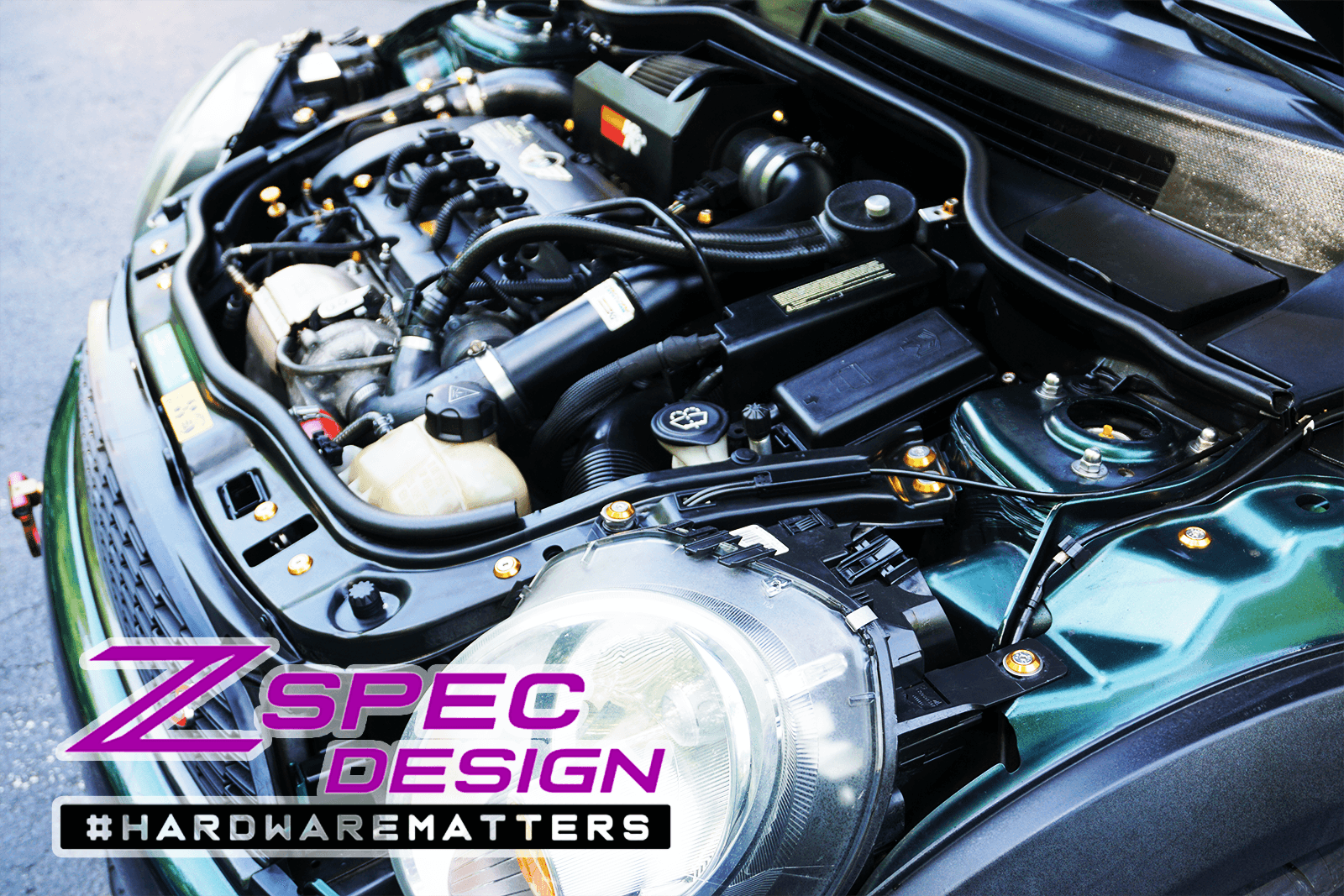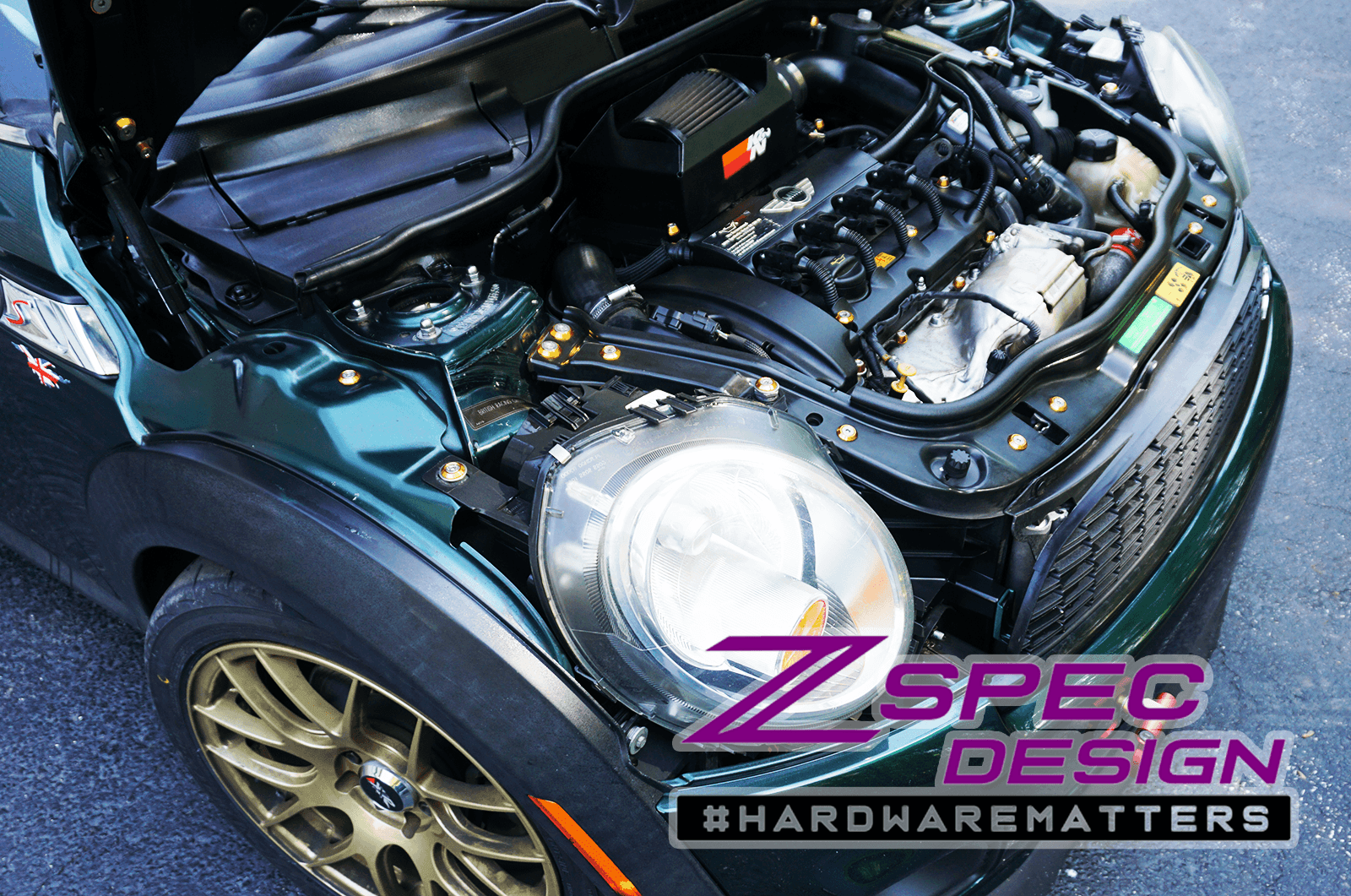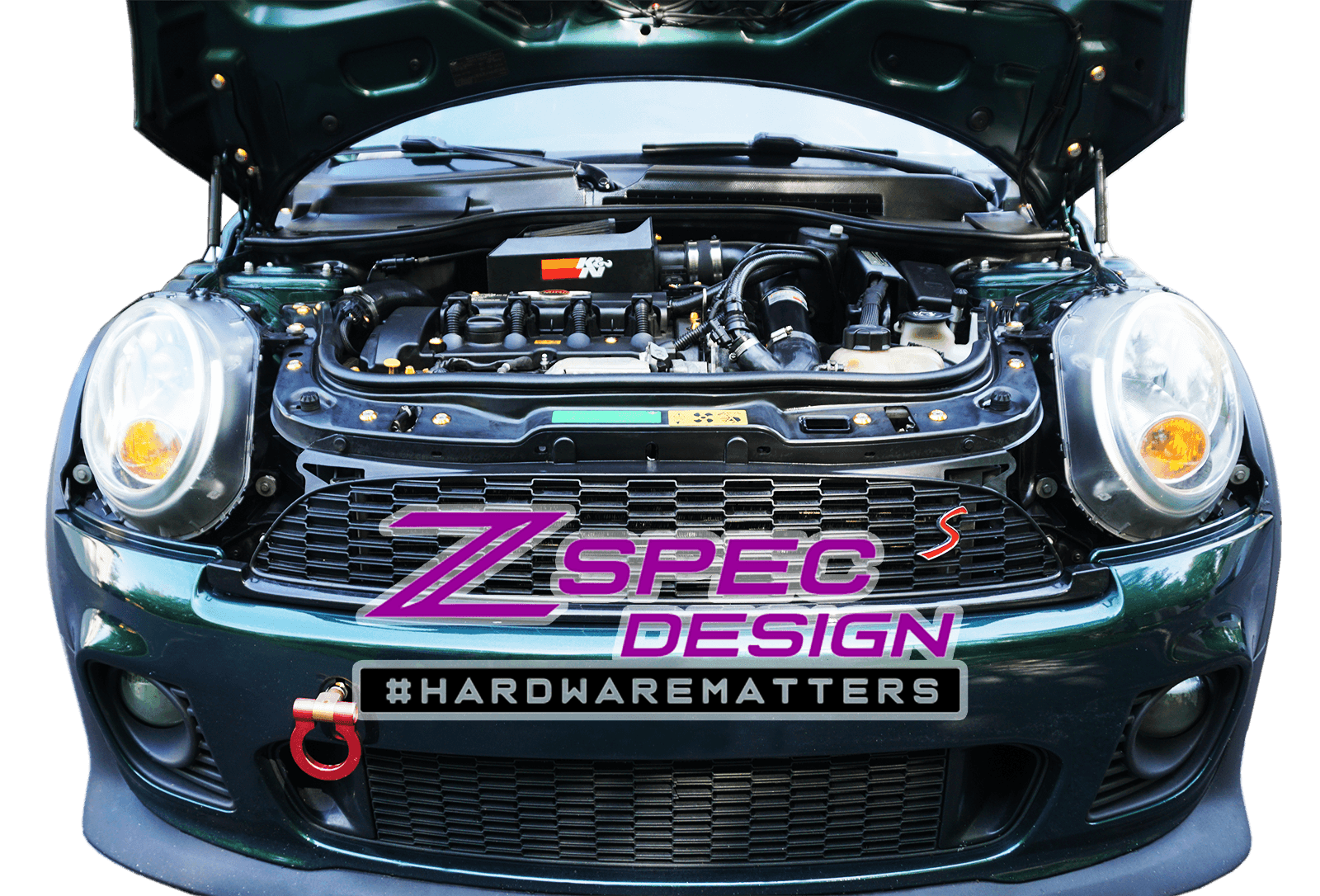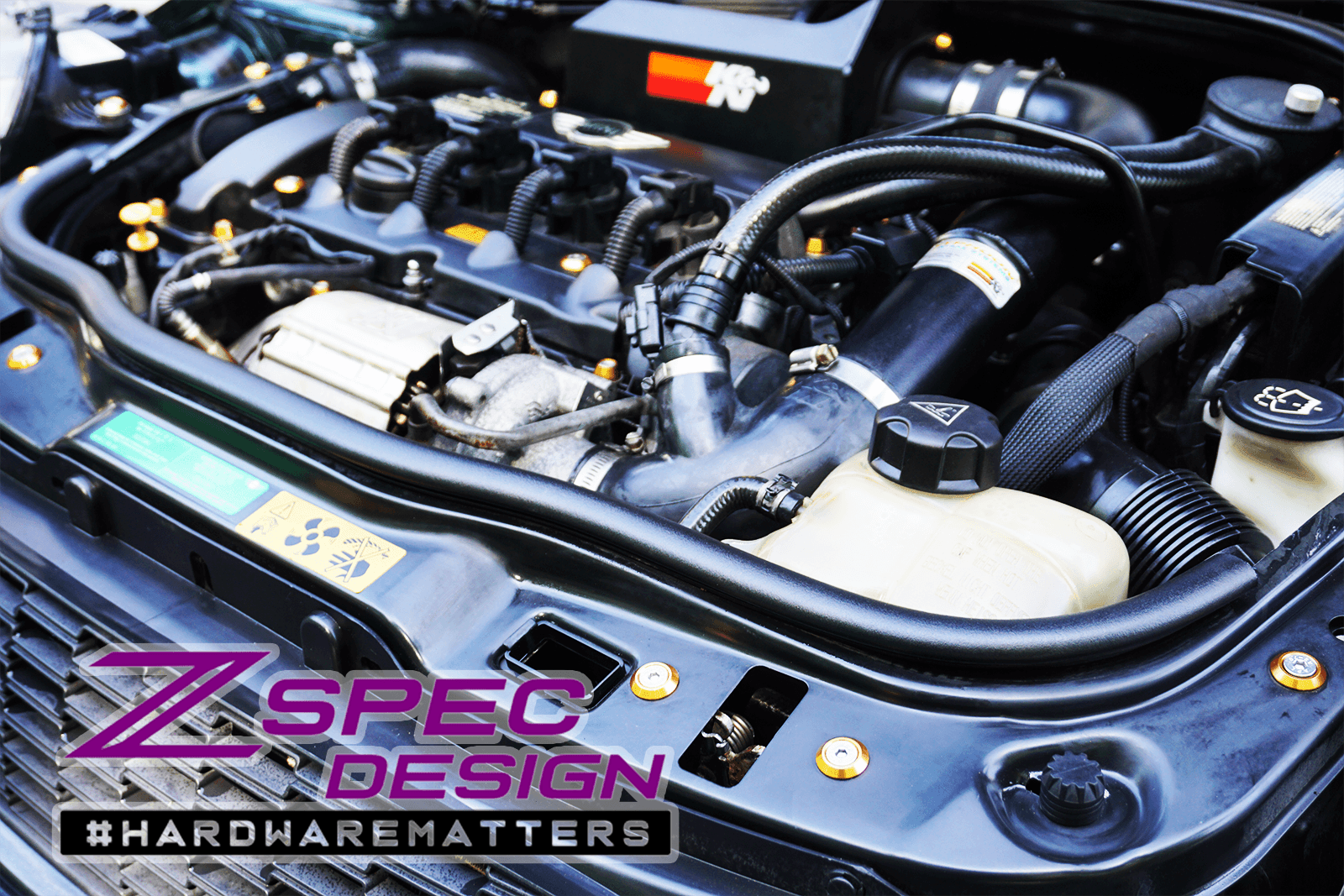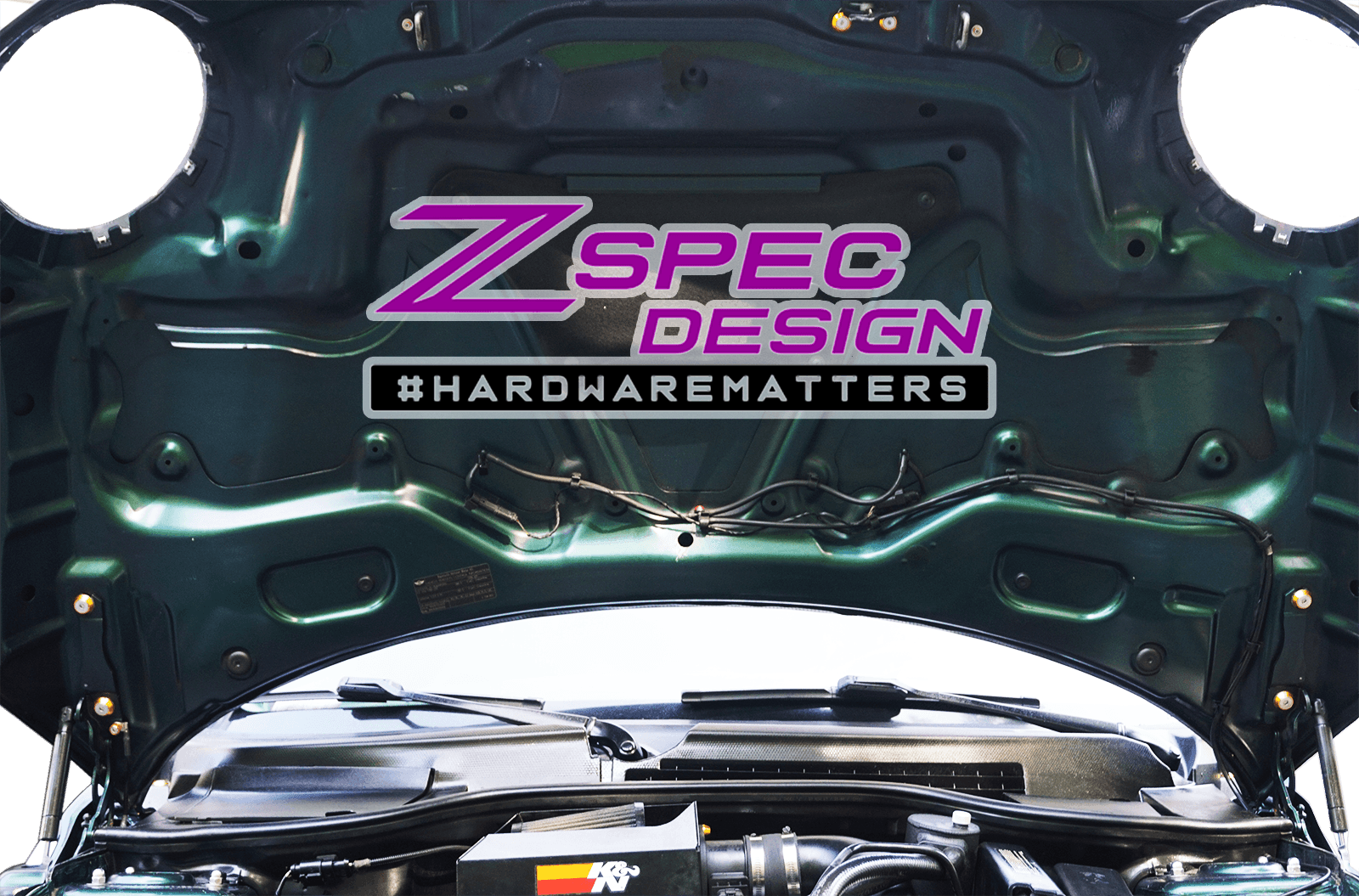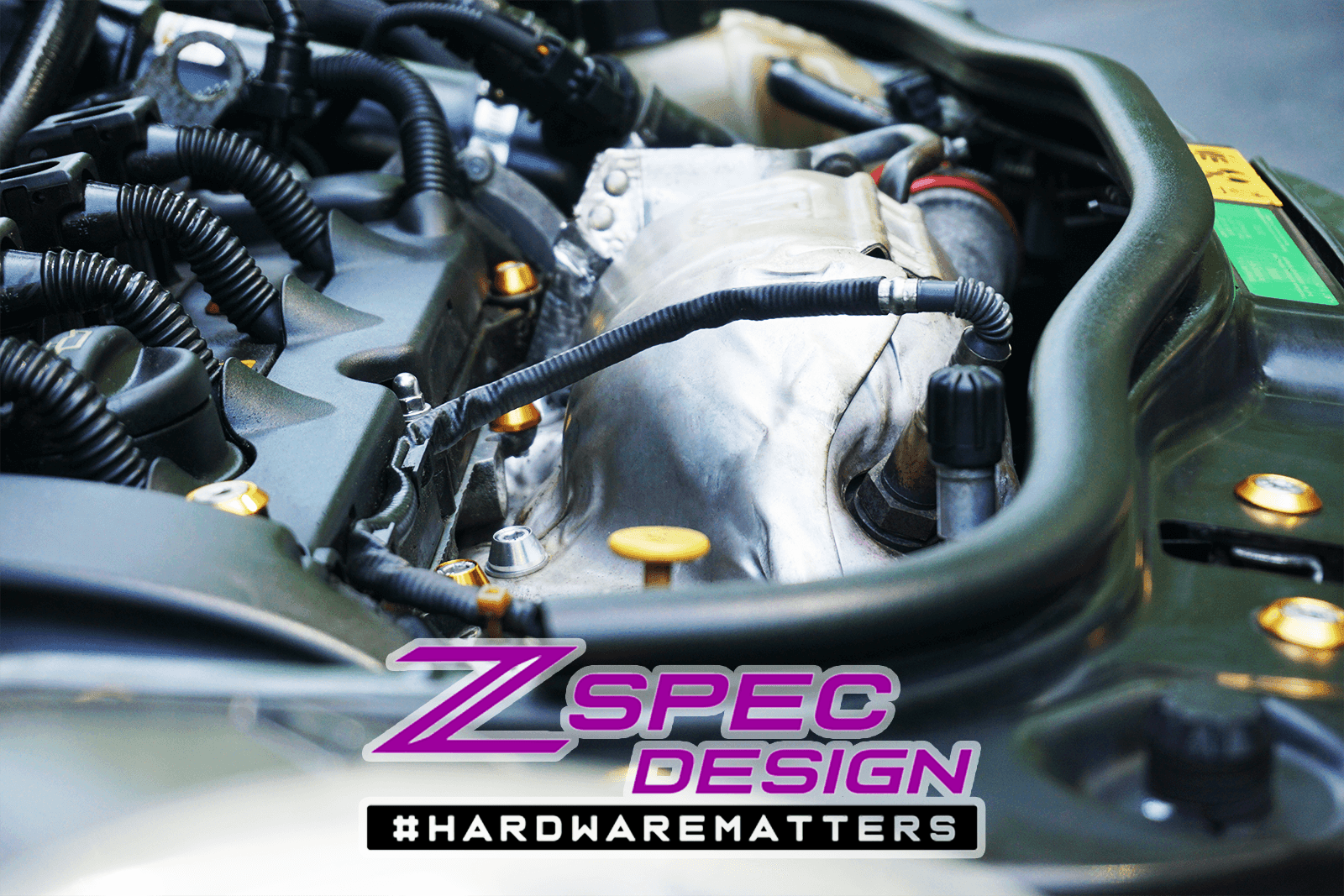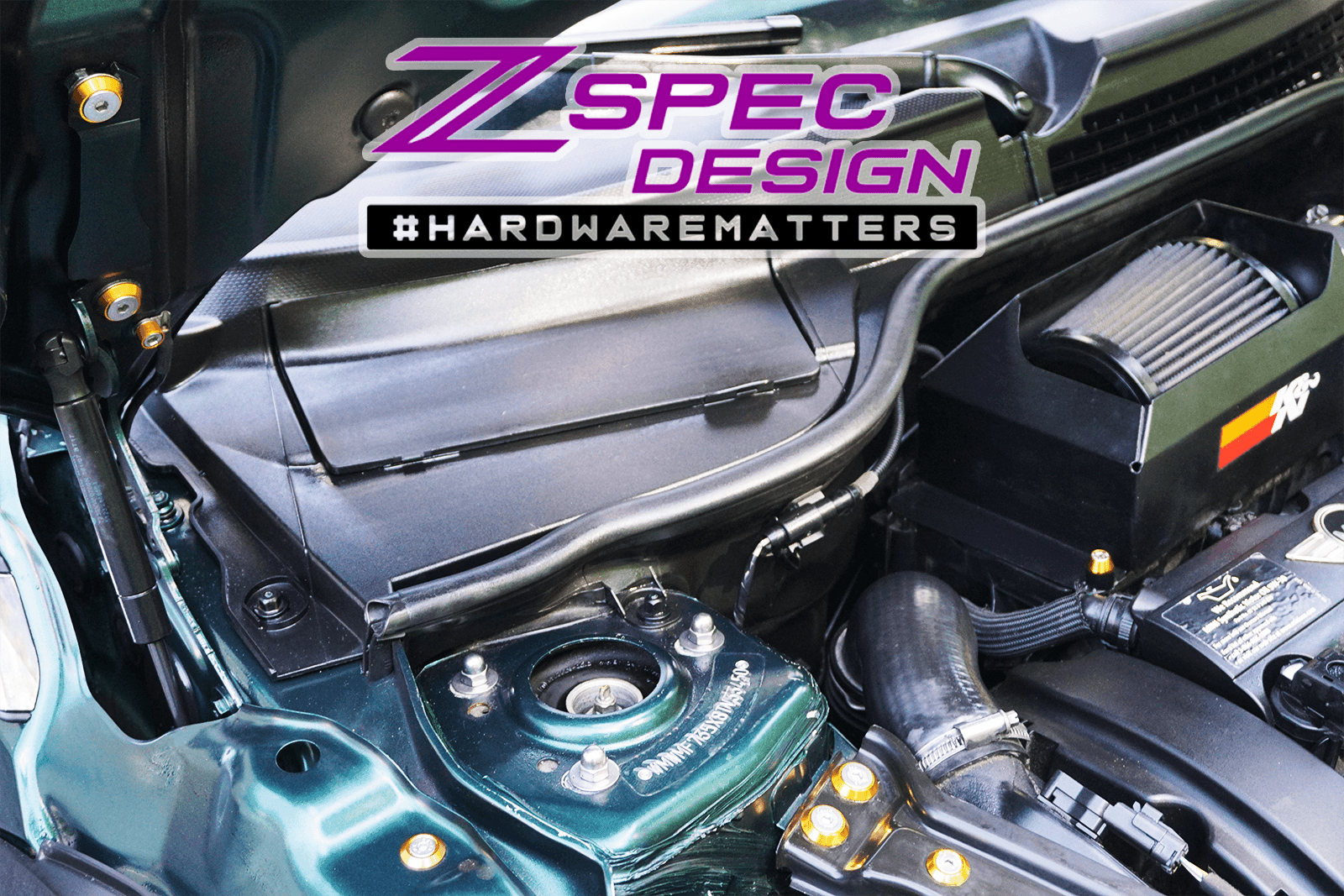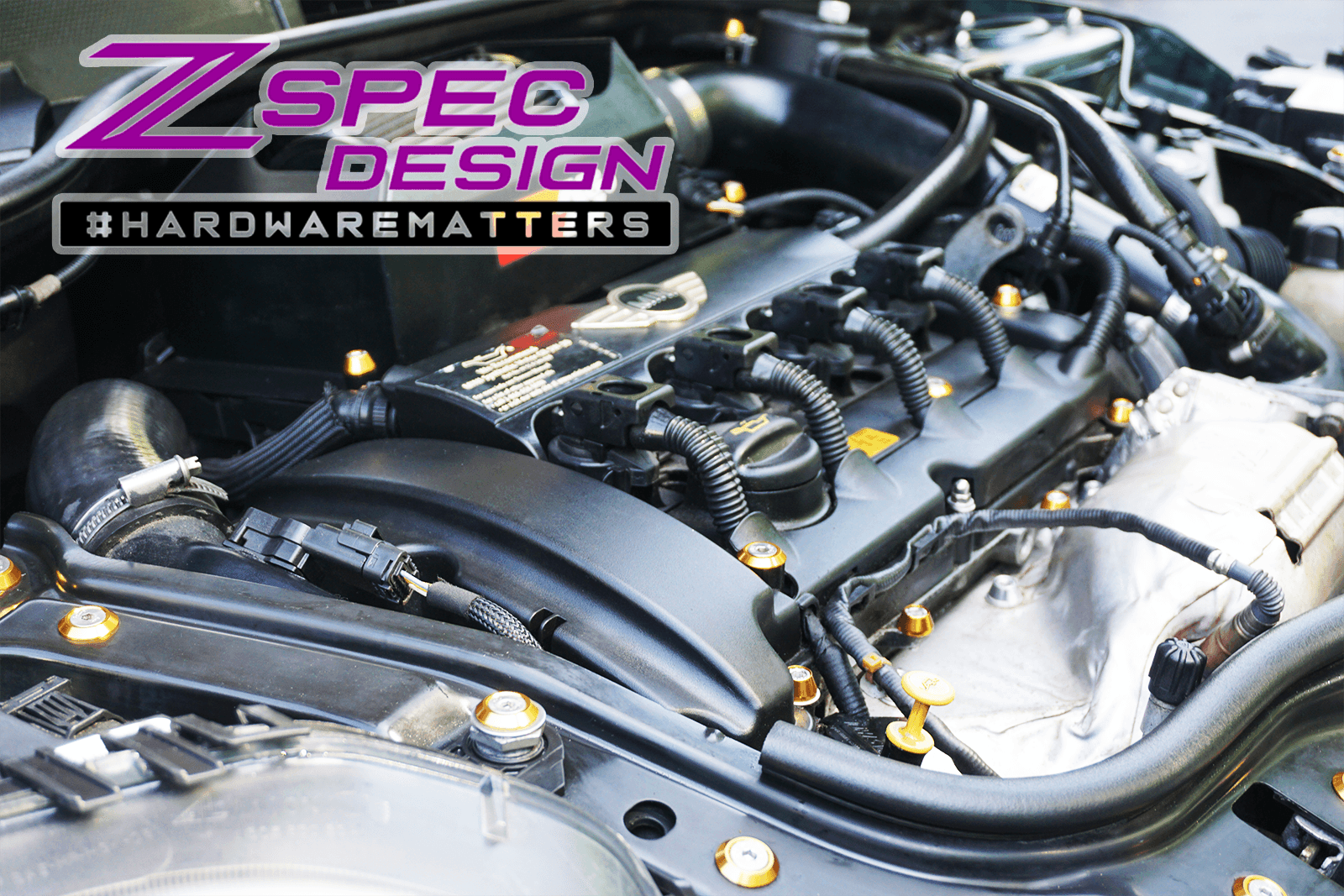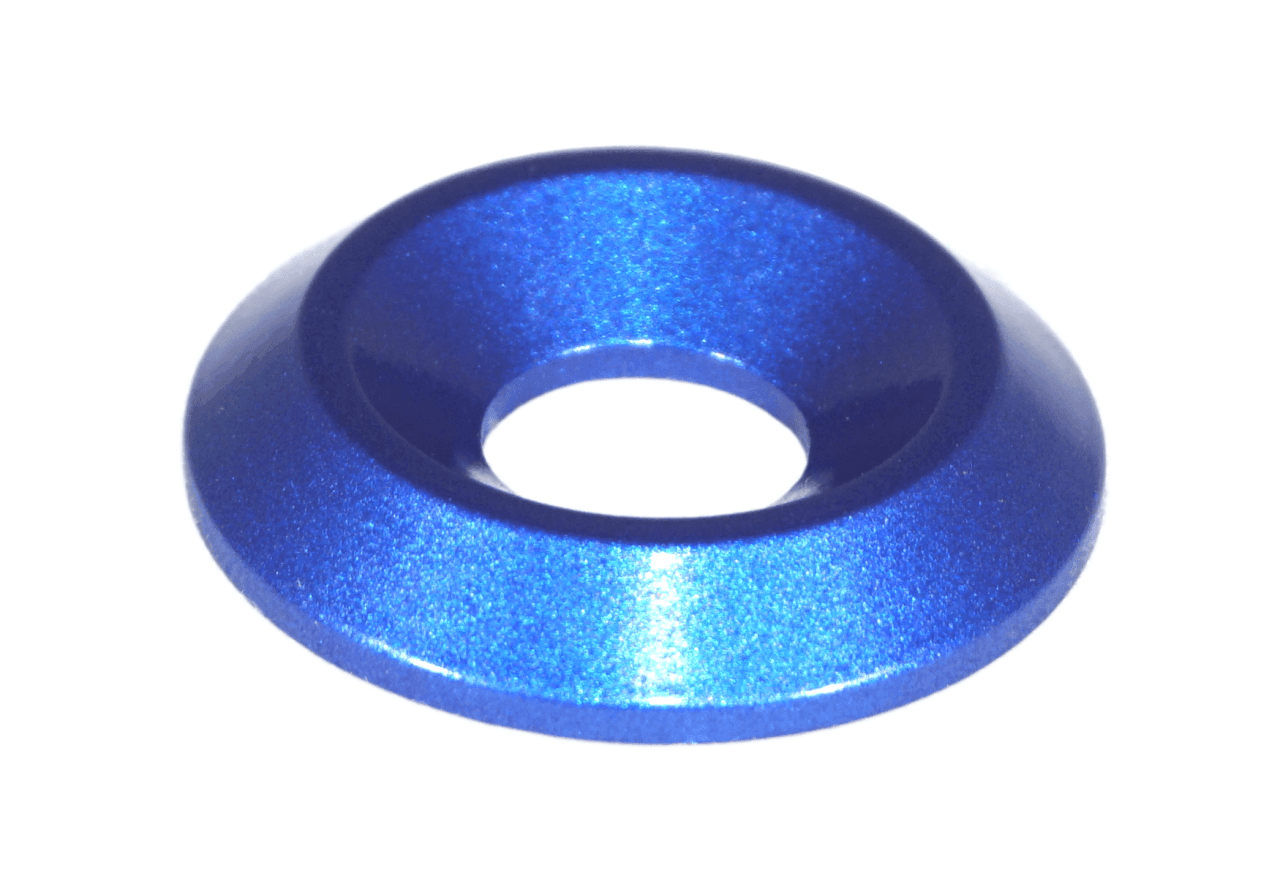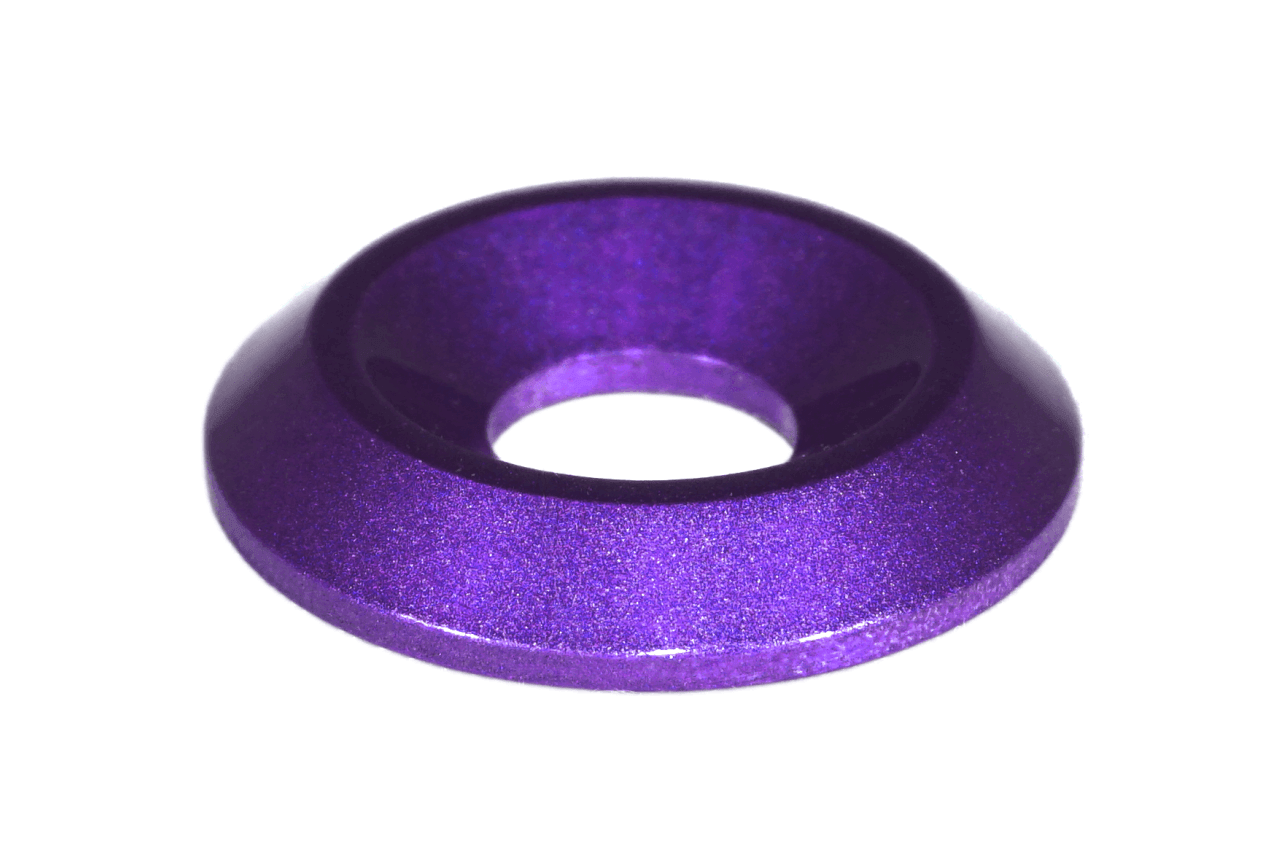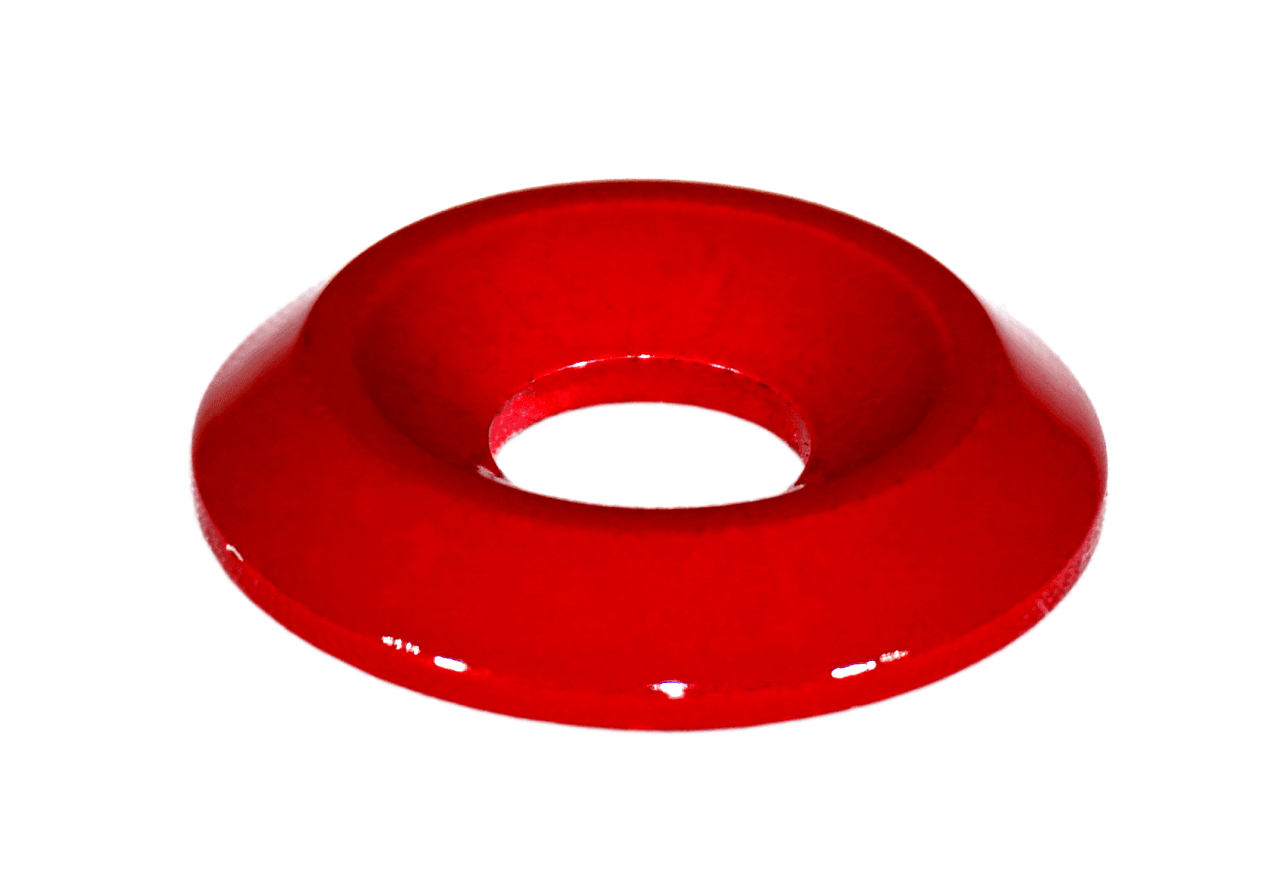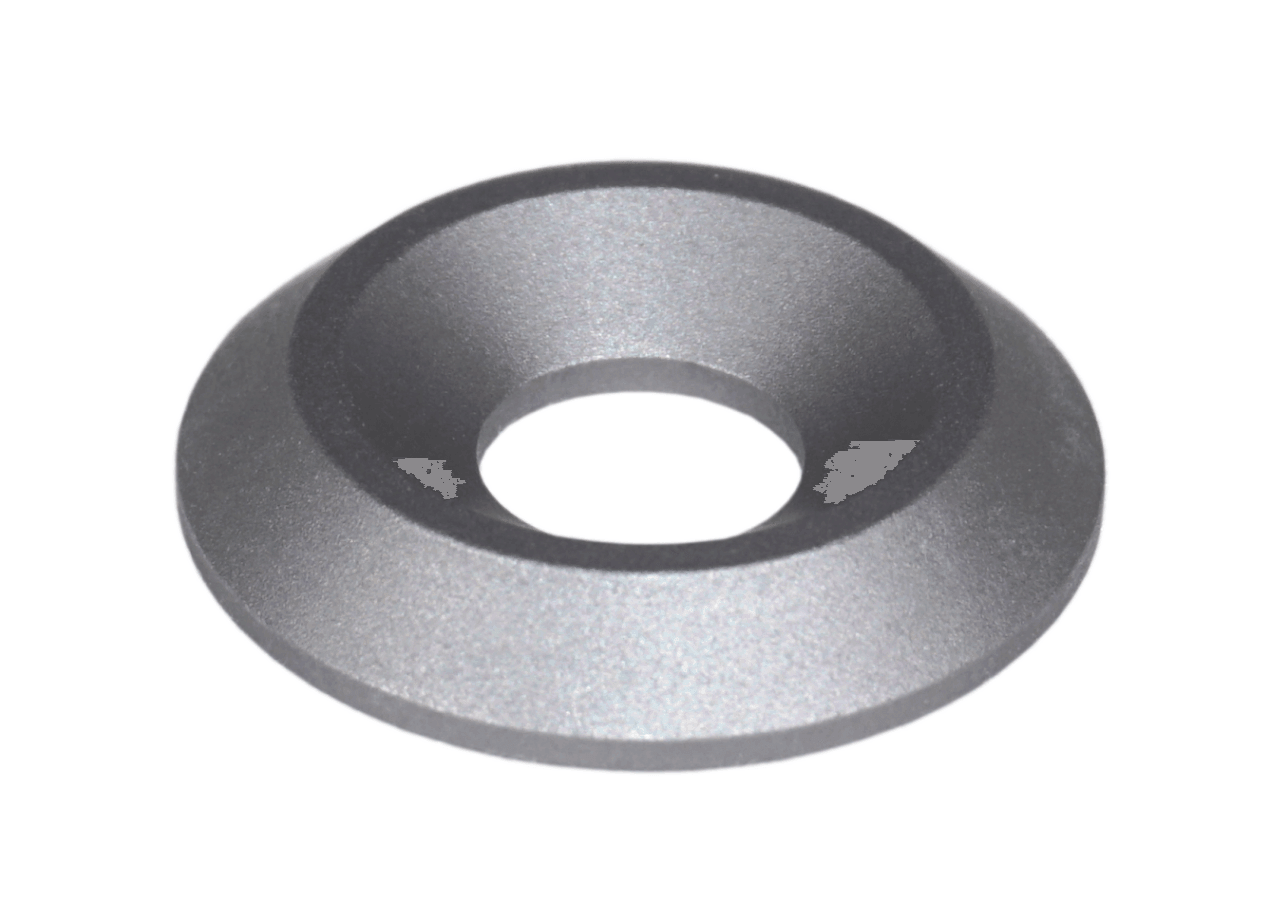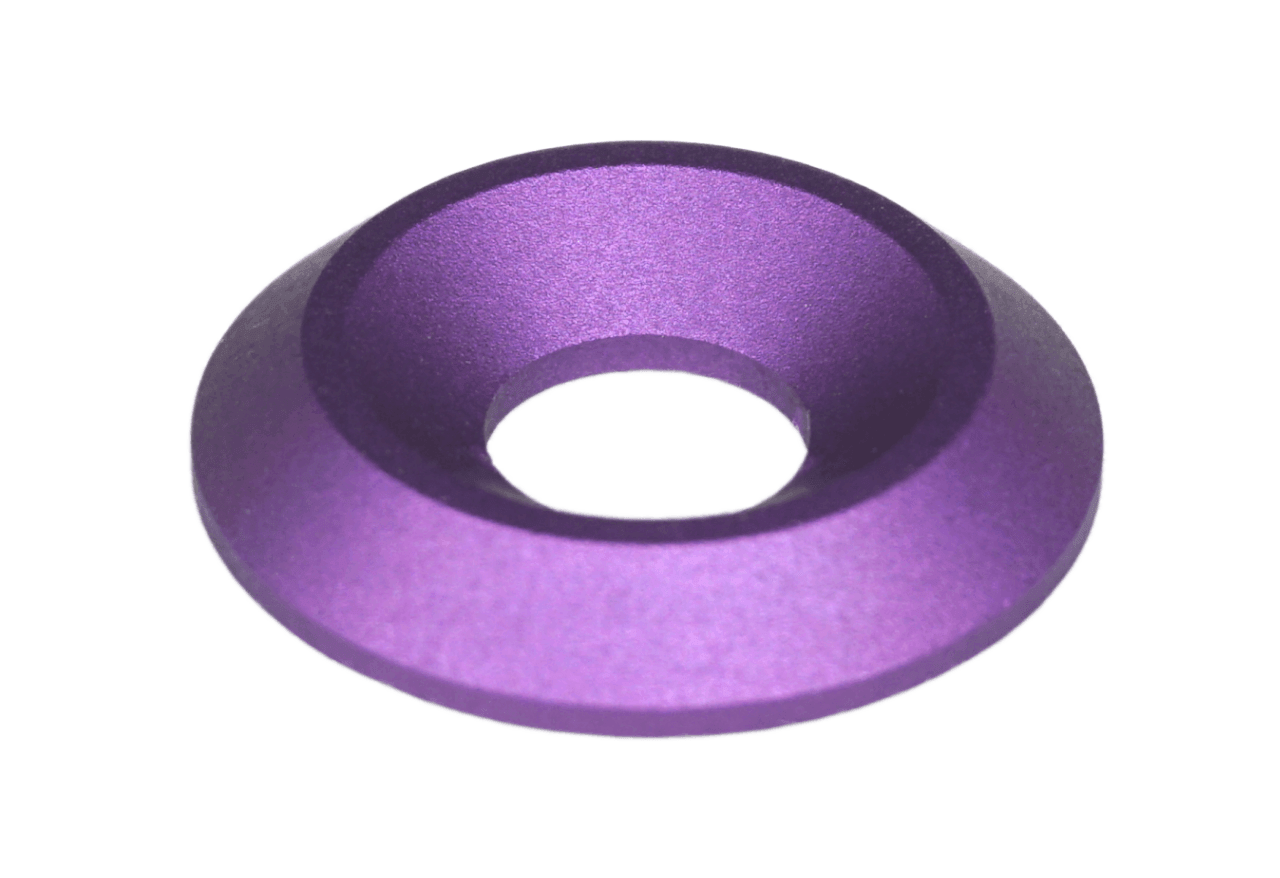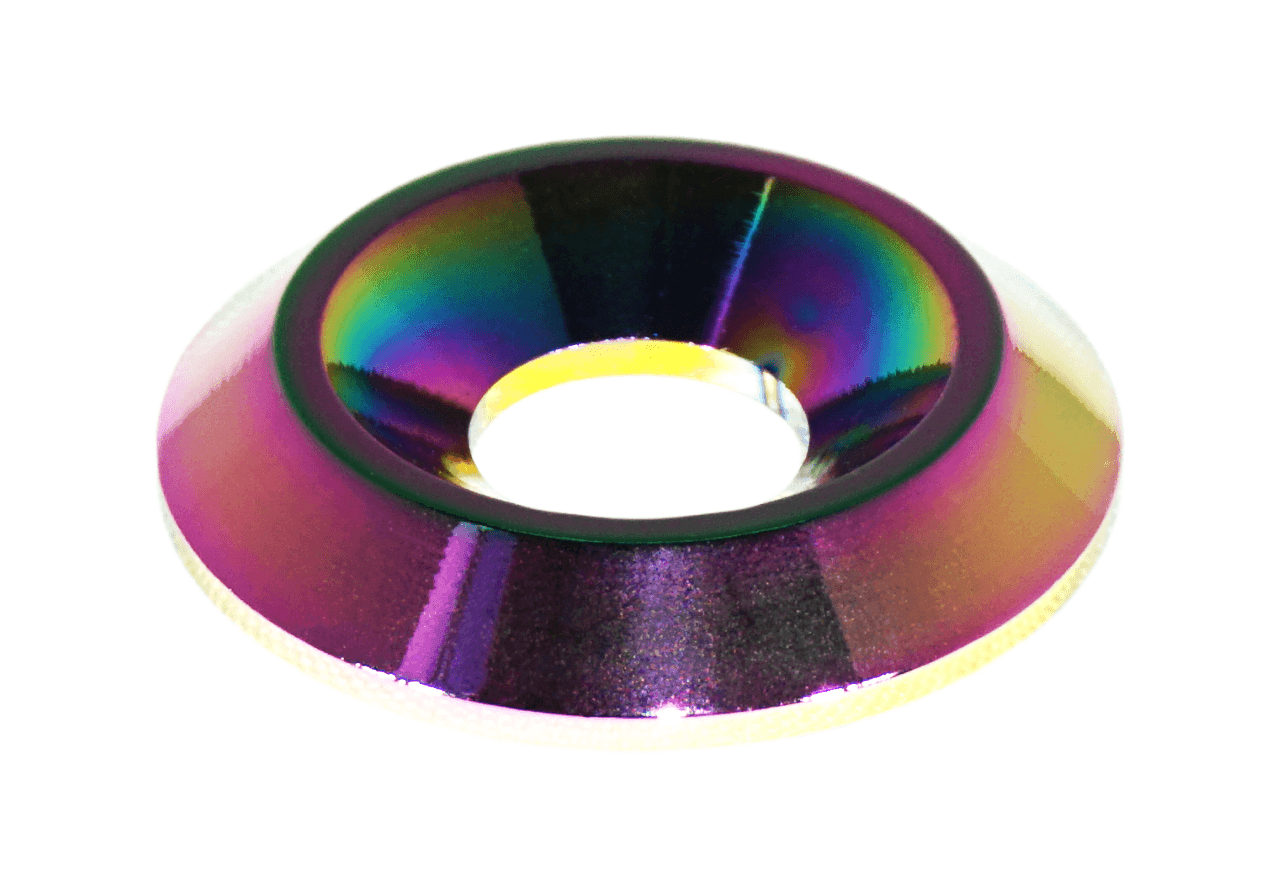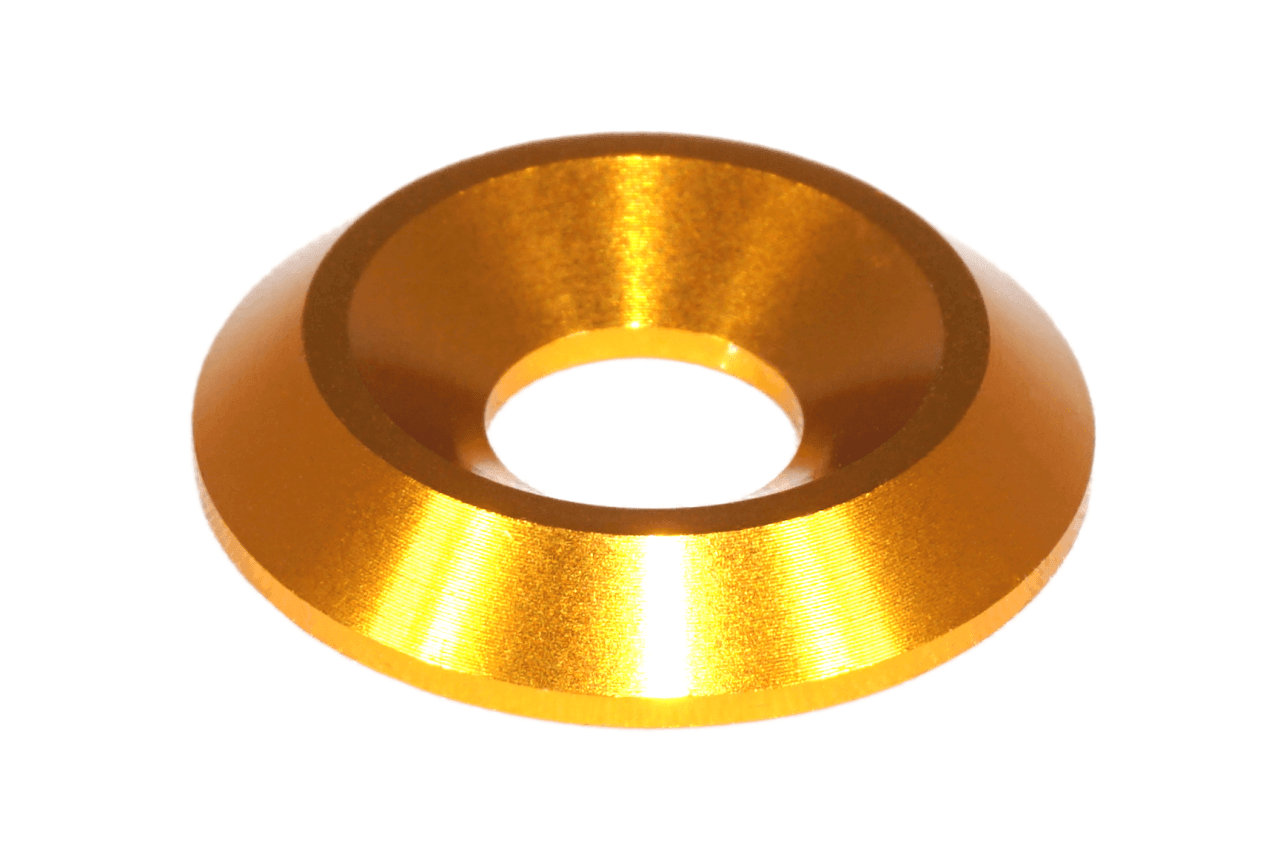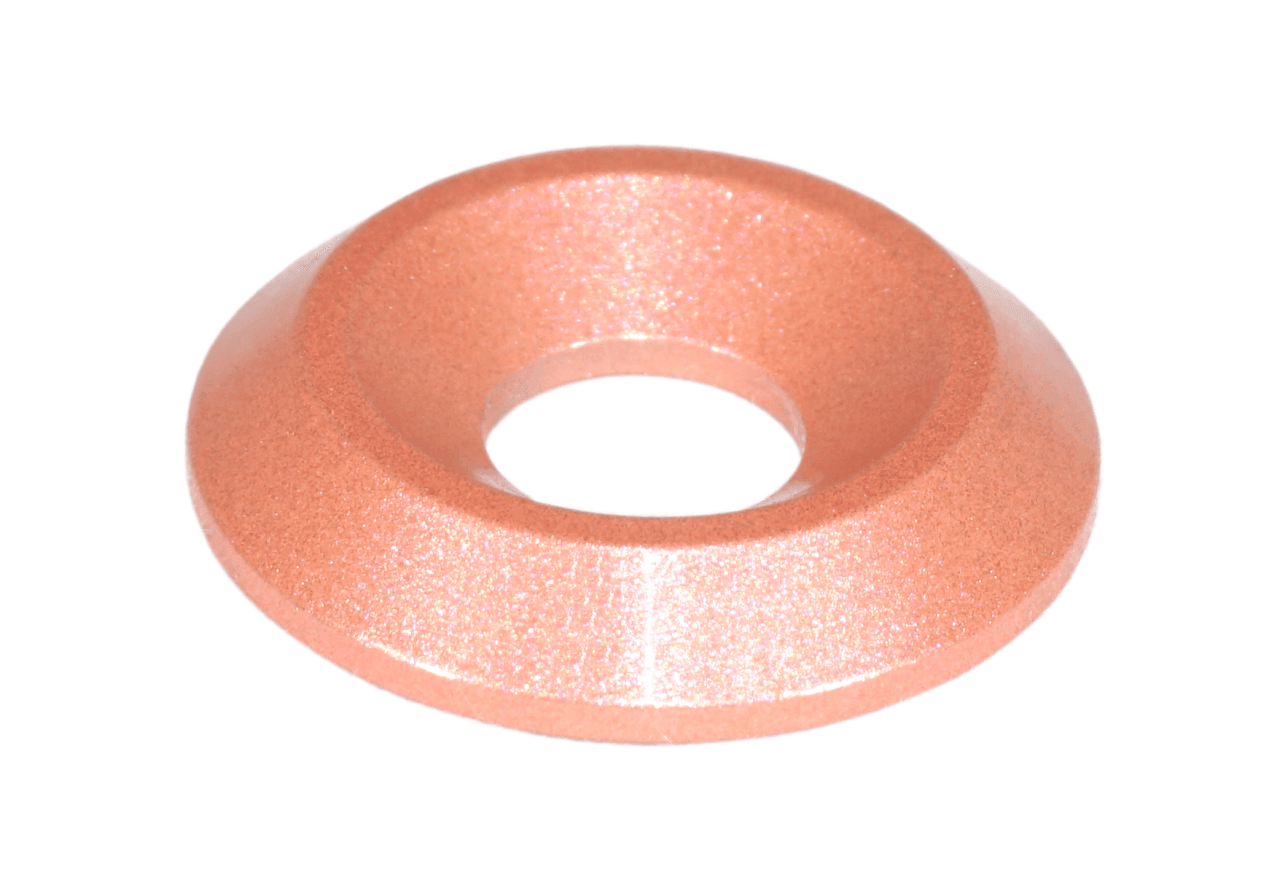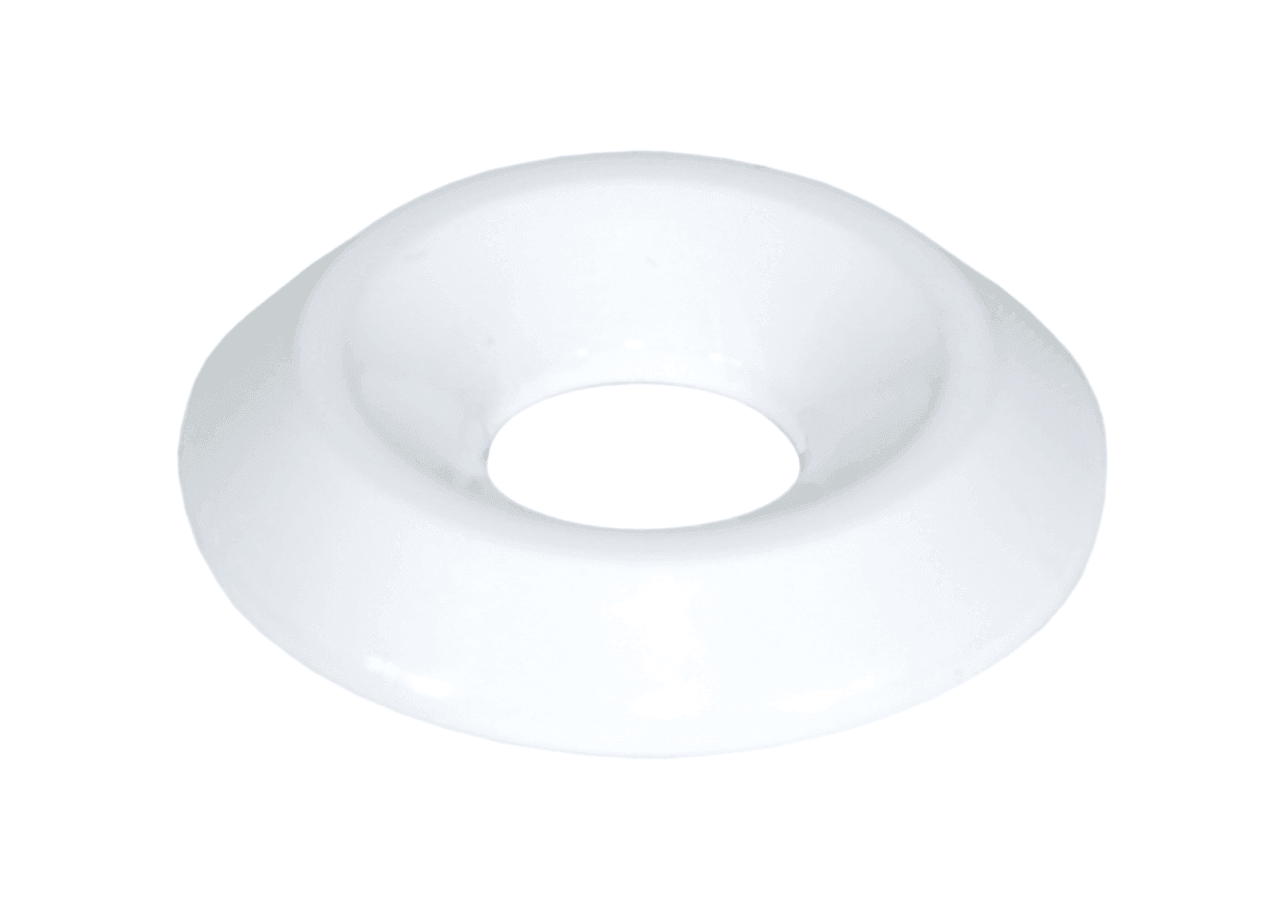 ZSPEC "Stage 3" Dress Up Bolts® Fastener Kit for '06-13 Mini R56 Hatch/Hard-Top, Stainless & Billet
The ZSPEC Ultimate Fastener for the Mini R56 (2006-2013) is comprised of ~240 pieces.
The kit includes coverage for 95% of what you see when you open the hood and several items outside the engine bay.
Areas covered include:

Fenders (includes silicone washers to protect paint)
Headlights
Core Support
Hood Latches
Strut Tower Fasteners
OEM Air Filter Box Cover
Valve Cover
Heat Shield
Hood
Ground Wire on Hood
Rear (Trunk) Area Fasteners
Hood Latches on Hood
Hood Catch
Hood Scoop fastener on Hood
License Plates and a generous portion of extras for custom needs.
Top quality A2-70 (SU304) Stainless Fasteners
Billet Aluminum Finish Washers
Bagged and Labeled by function to ease installation.
Basic installation guide included.
Requires basic hand-tools for installation (not included).