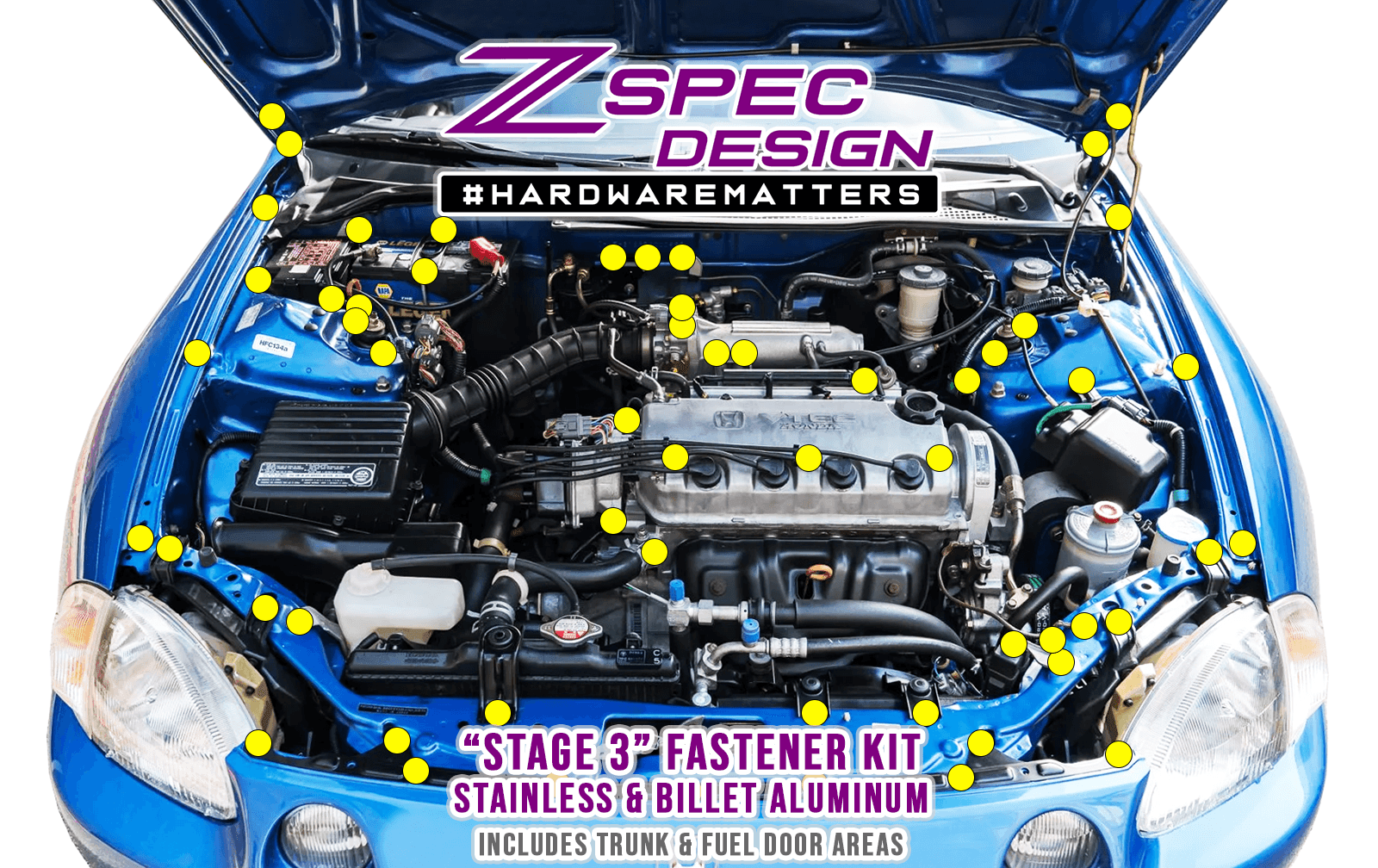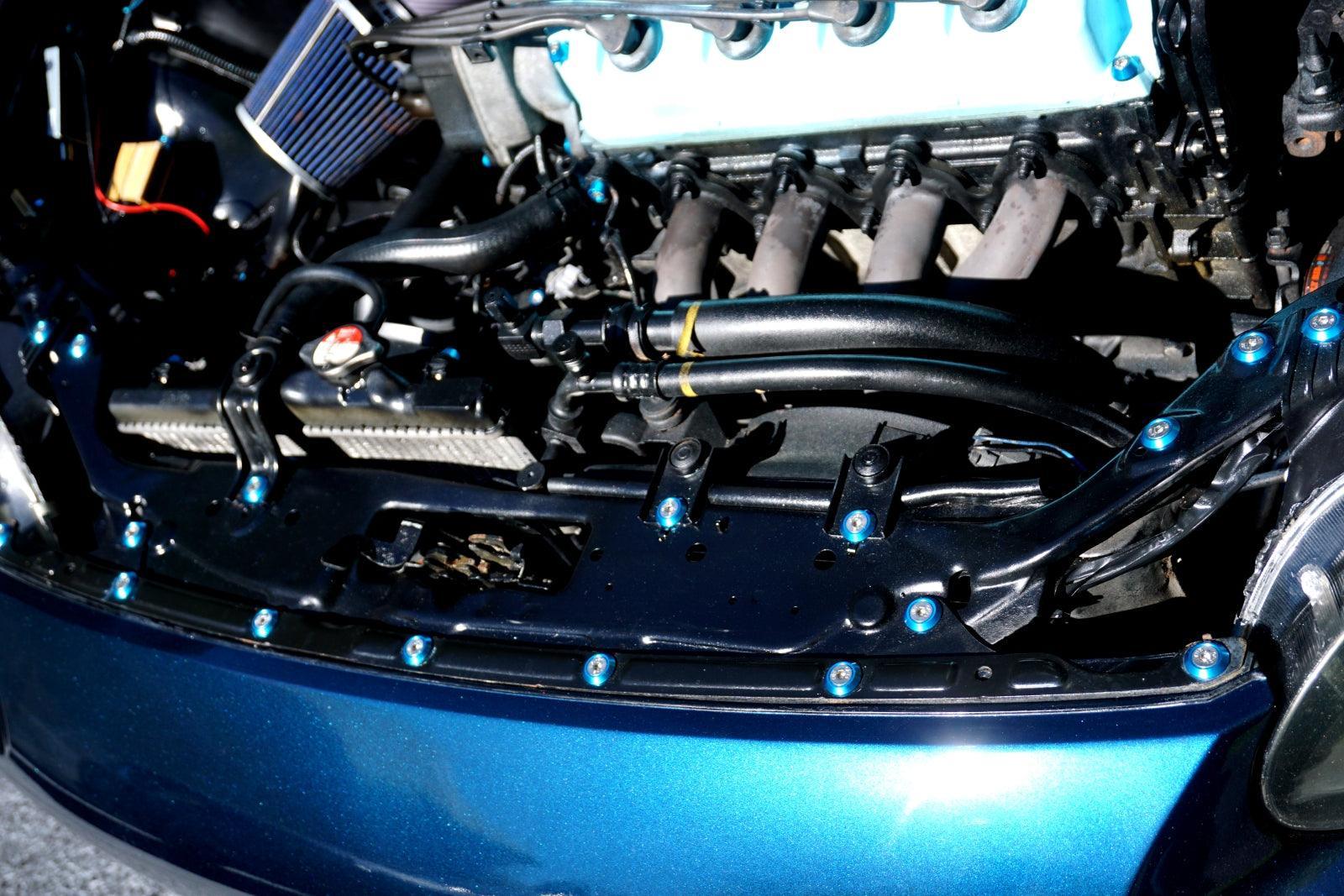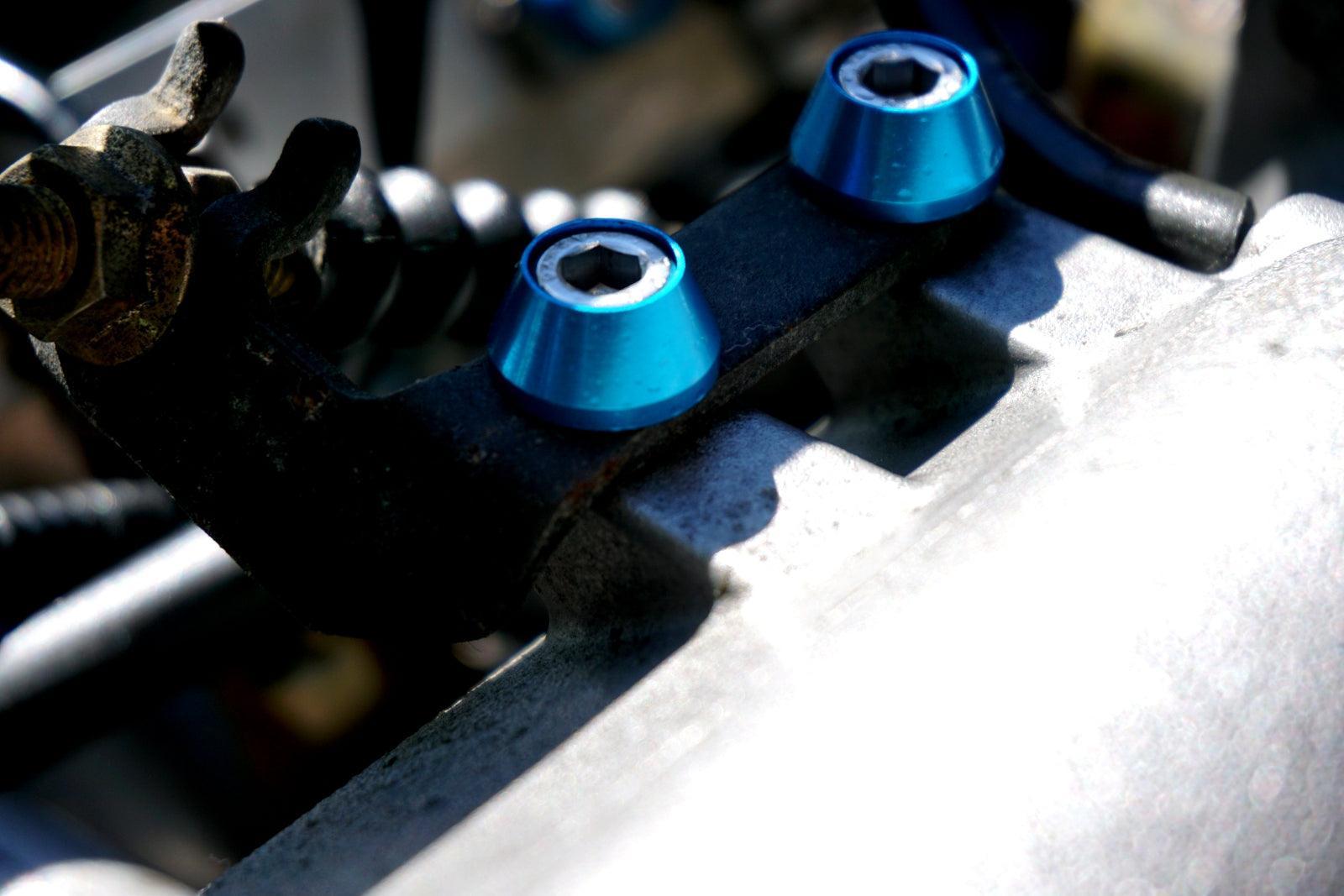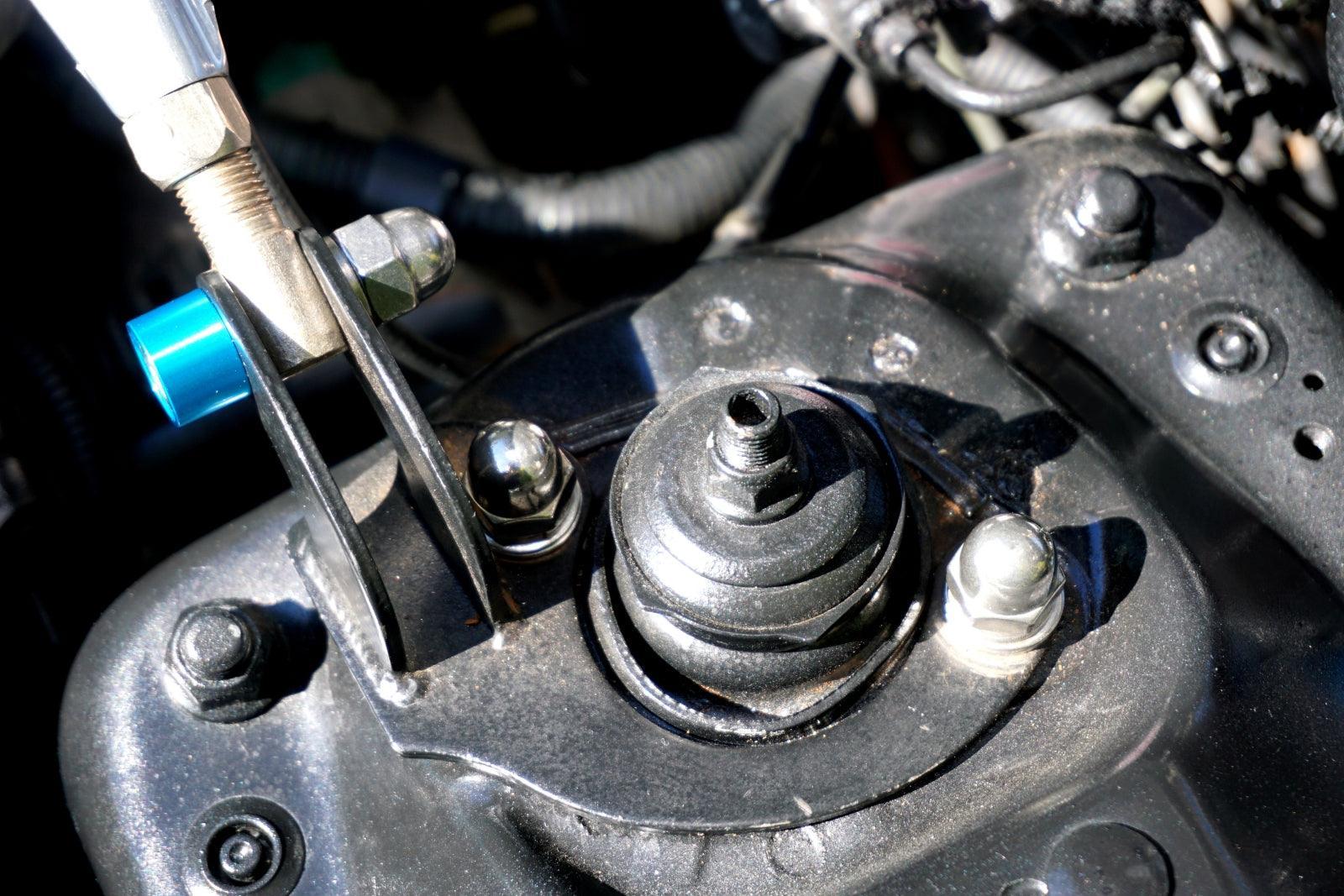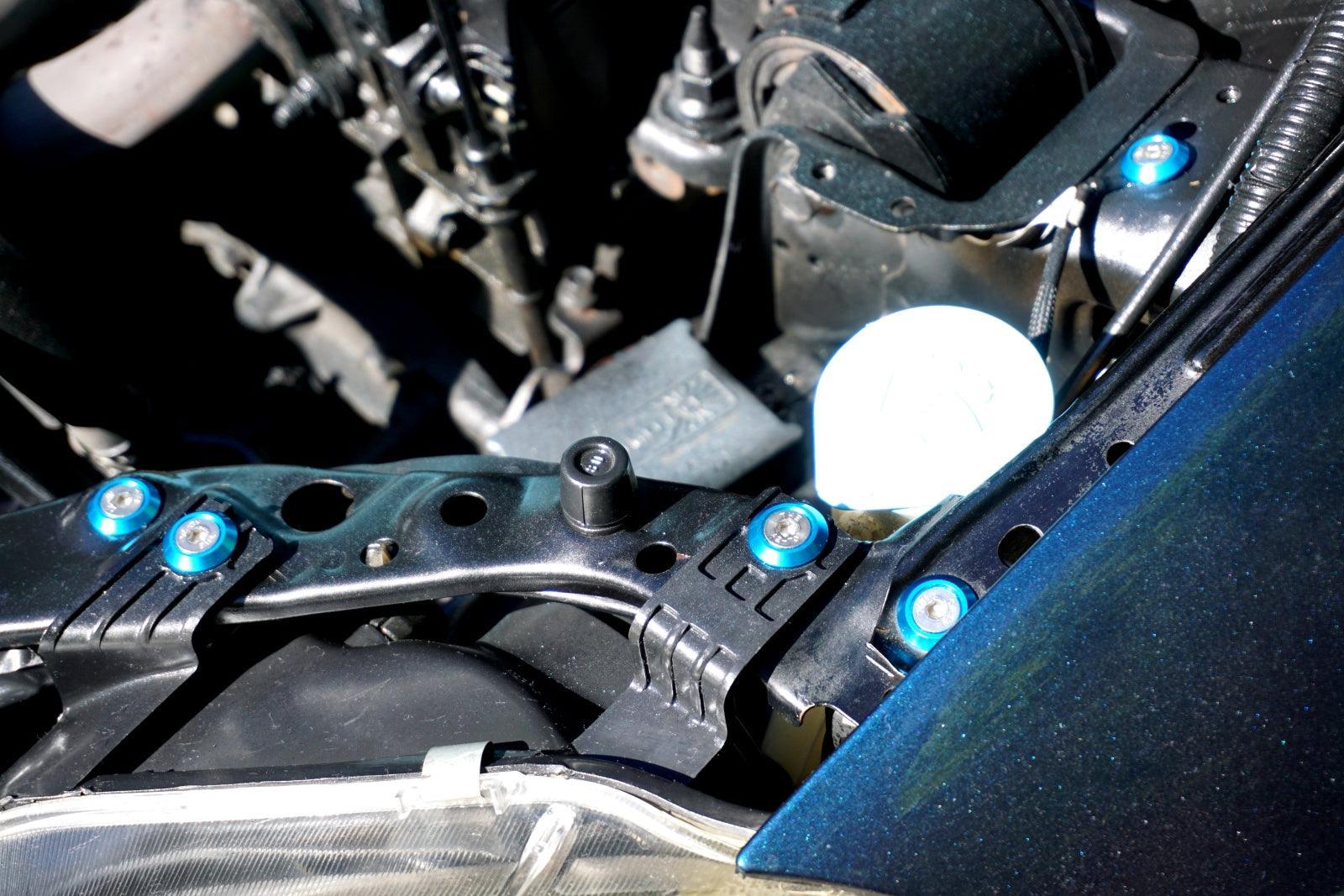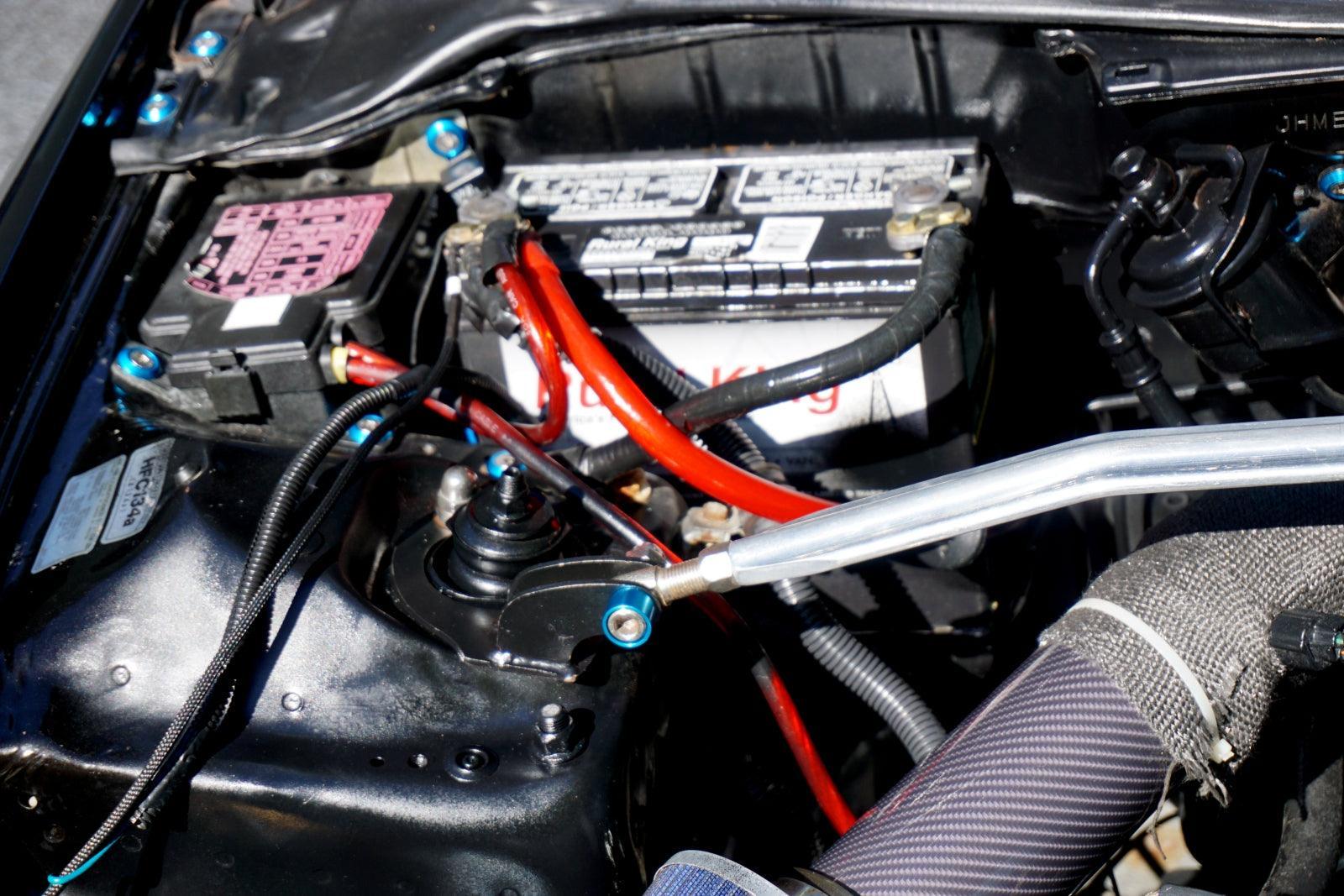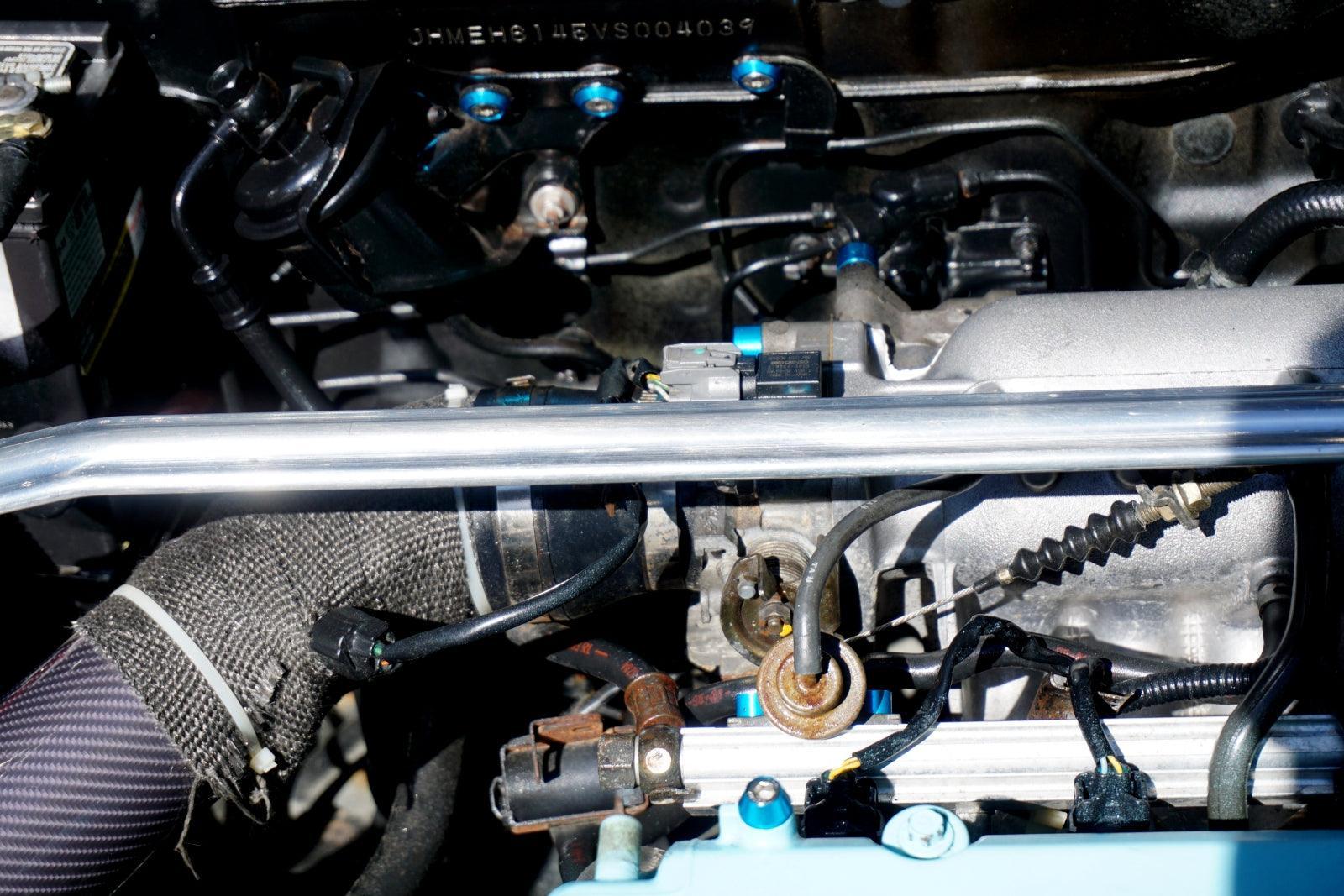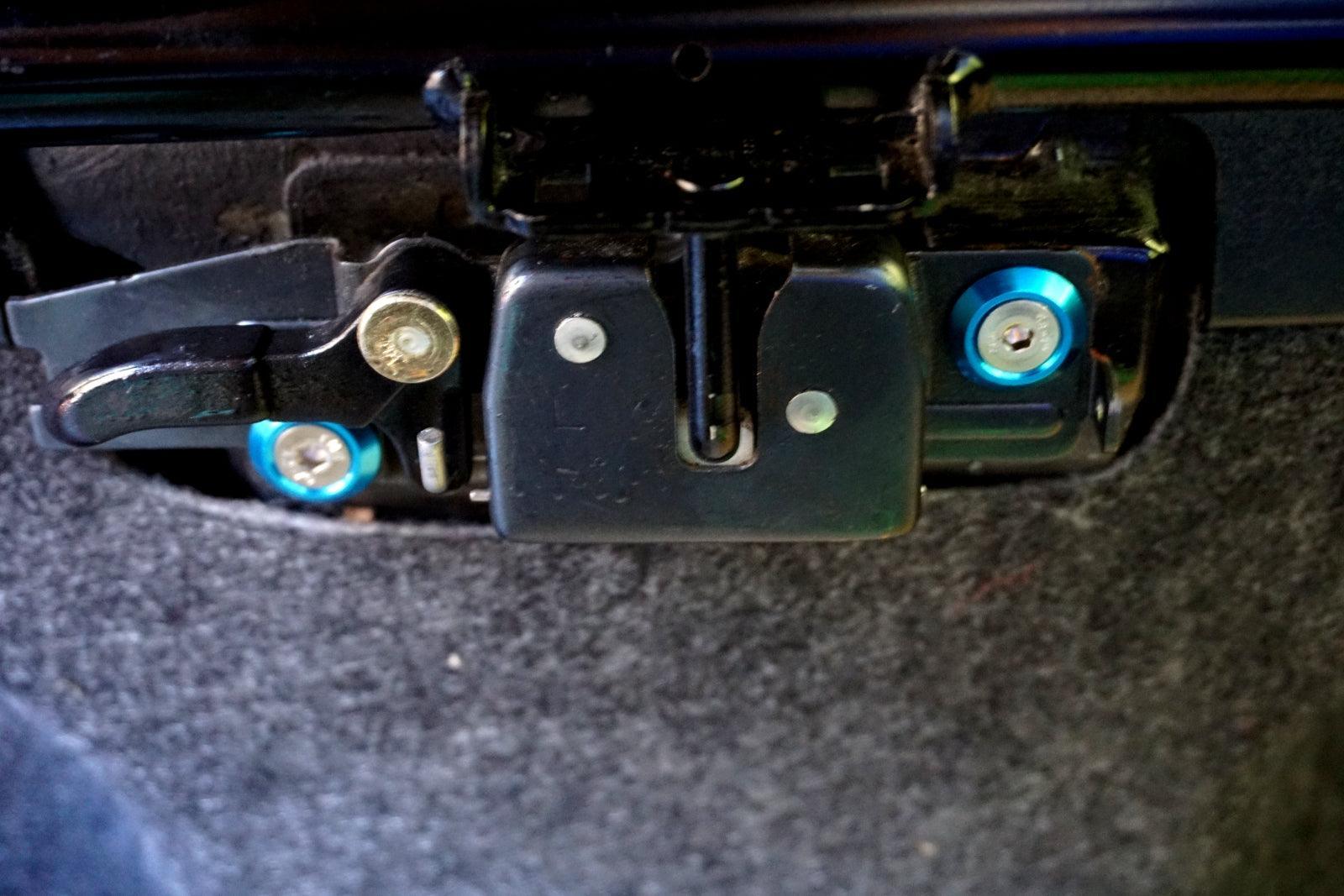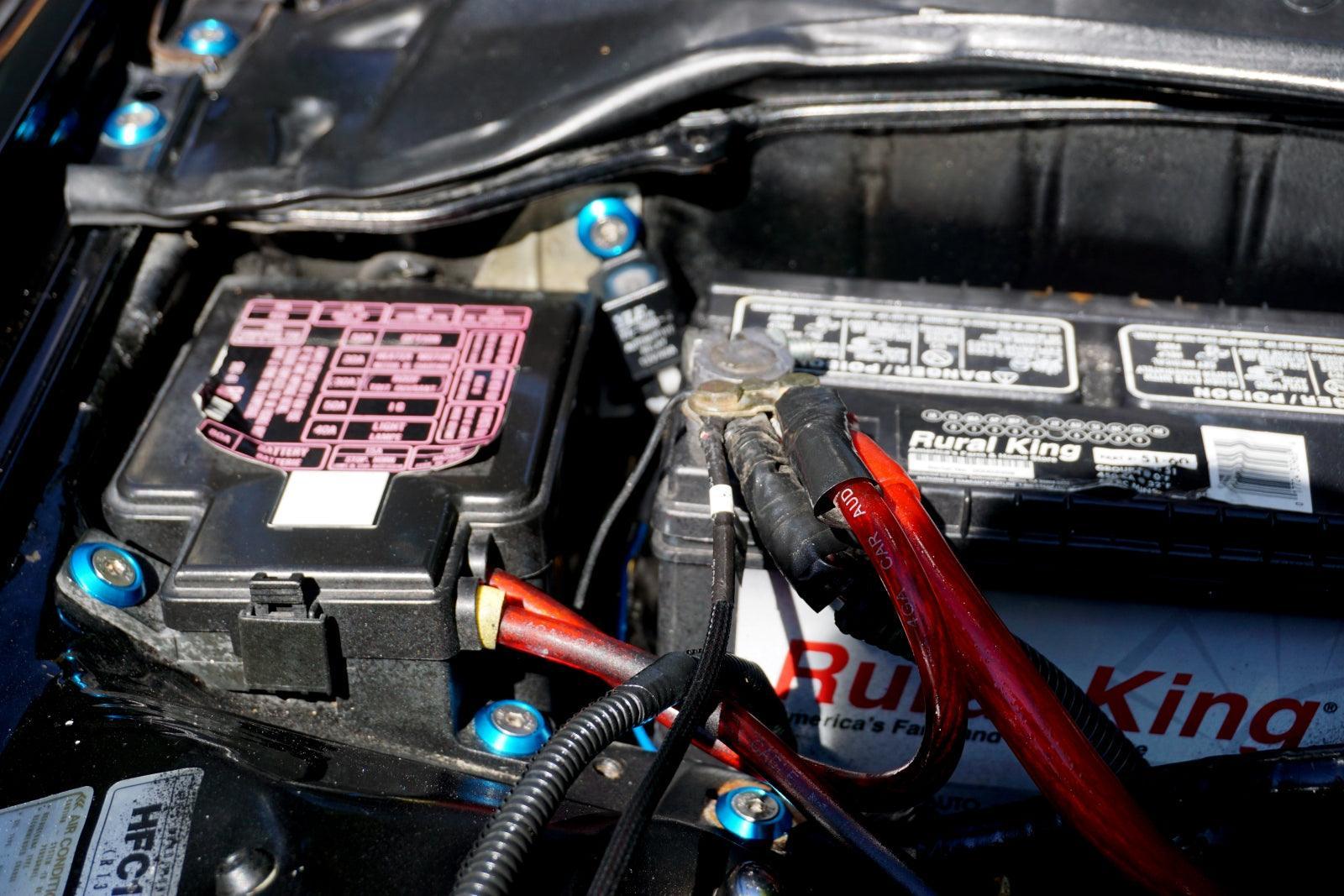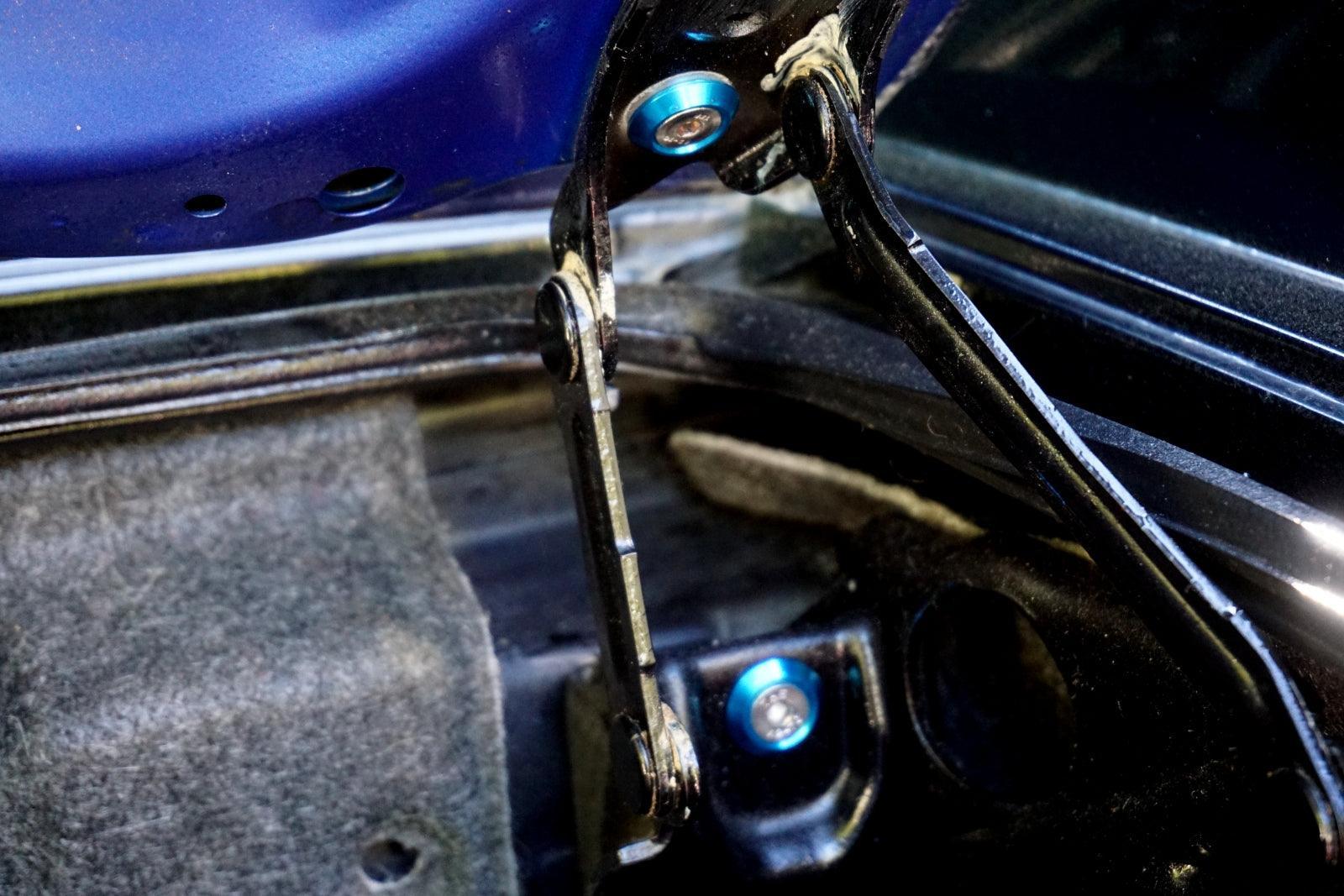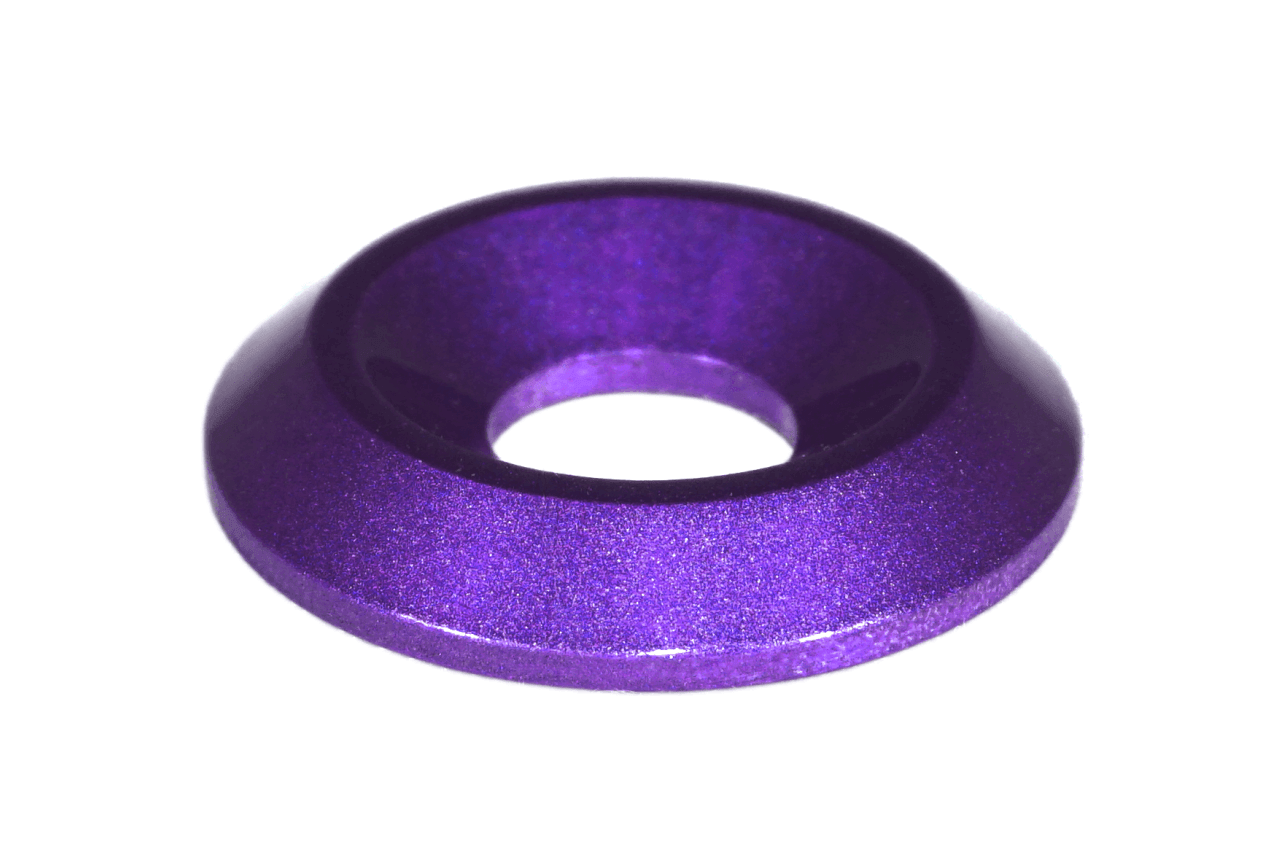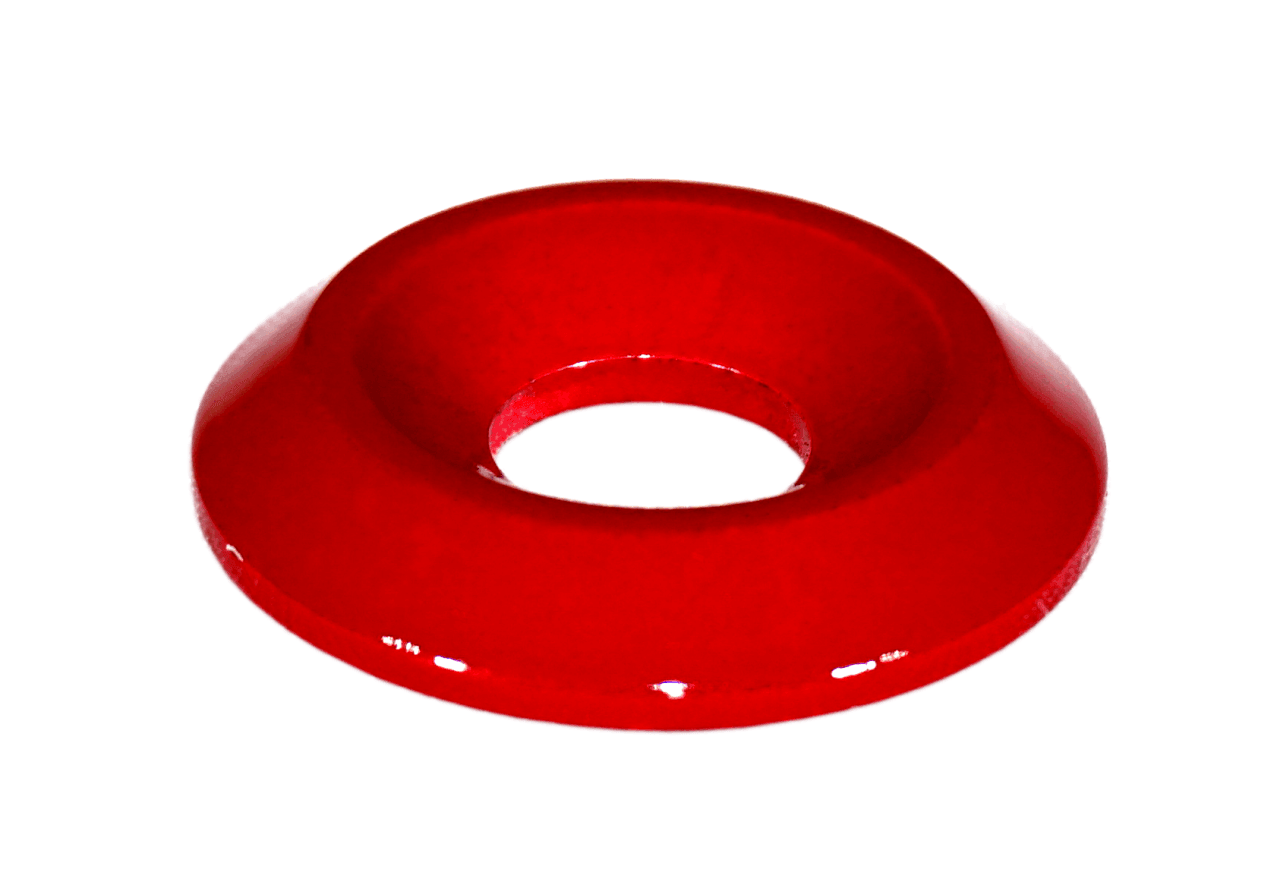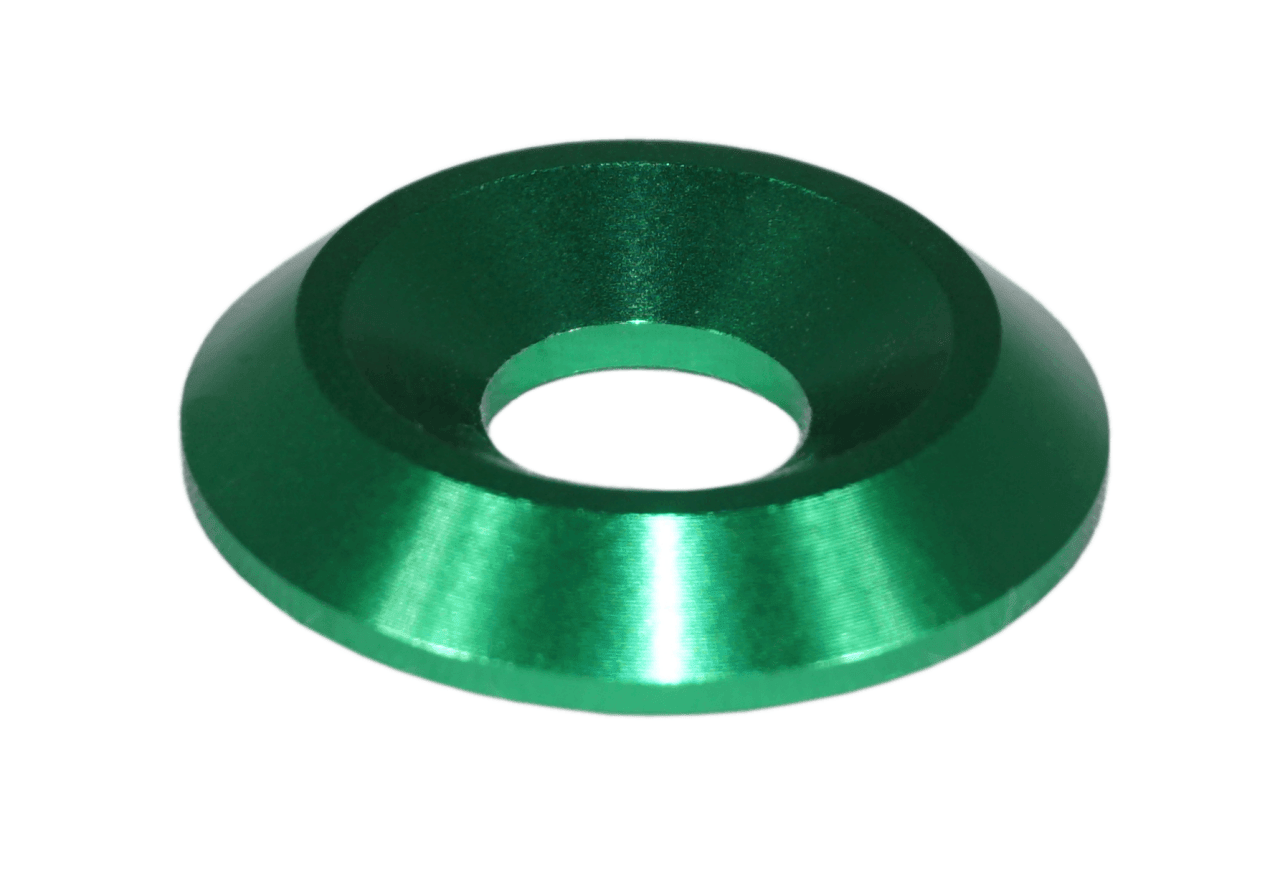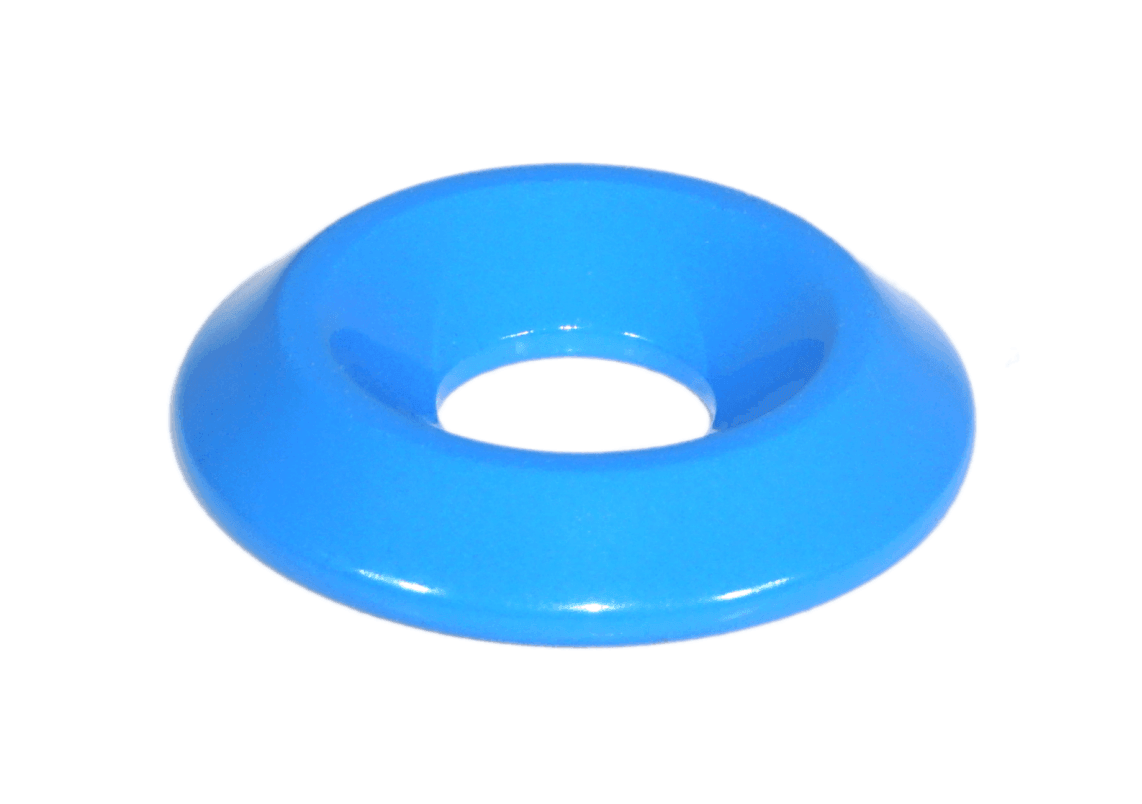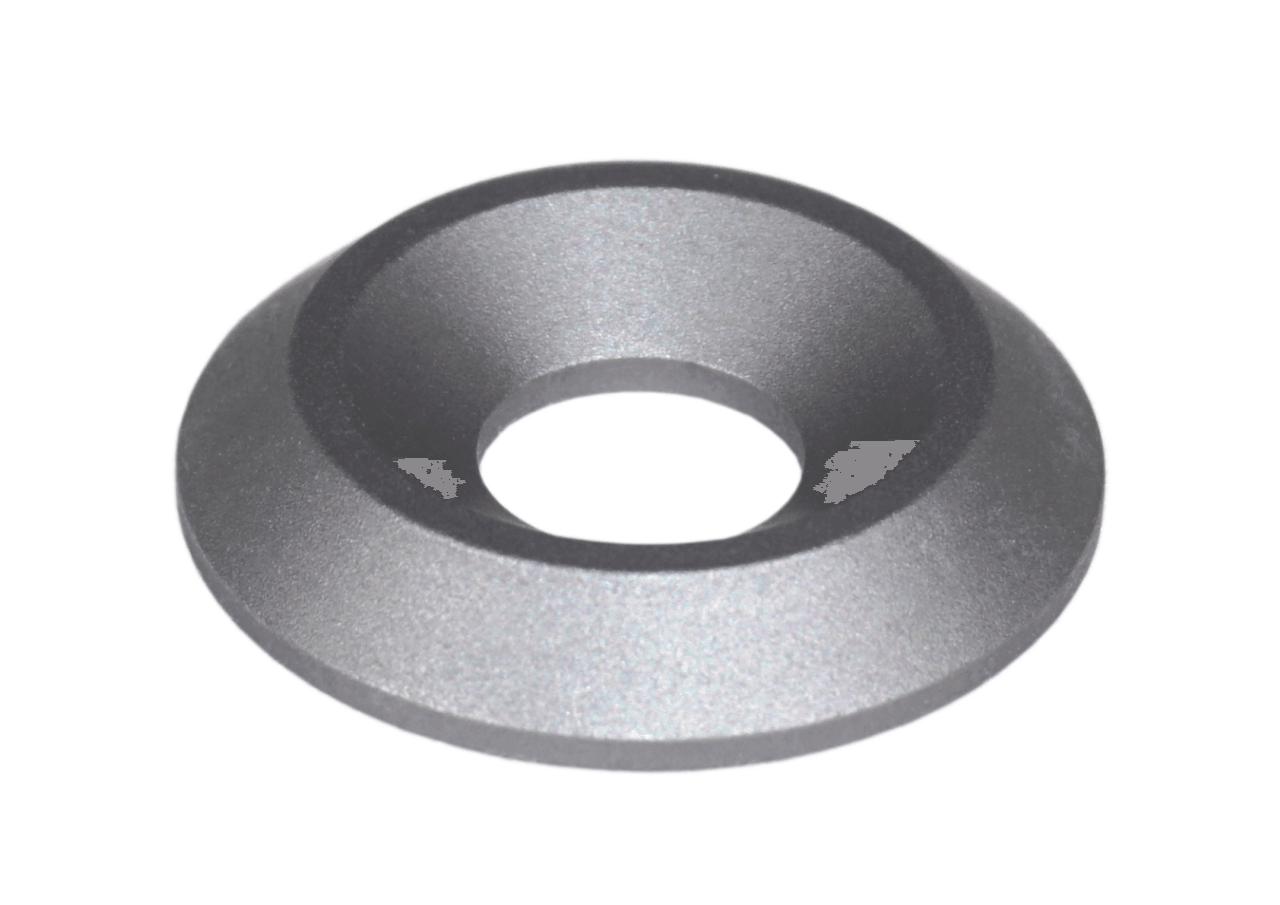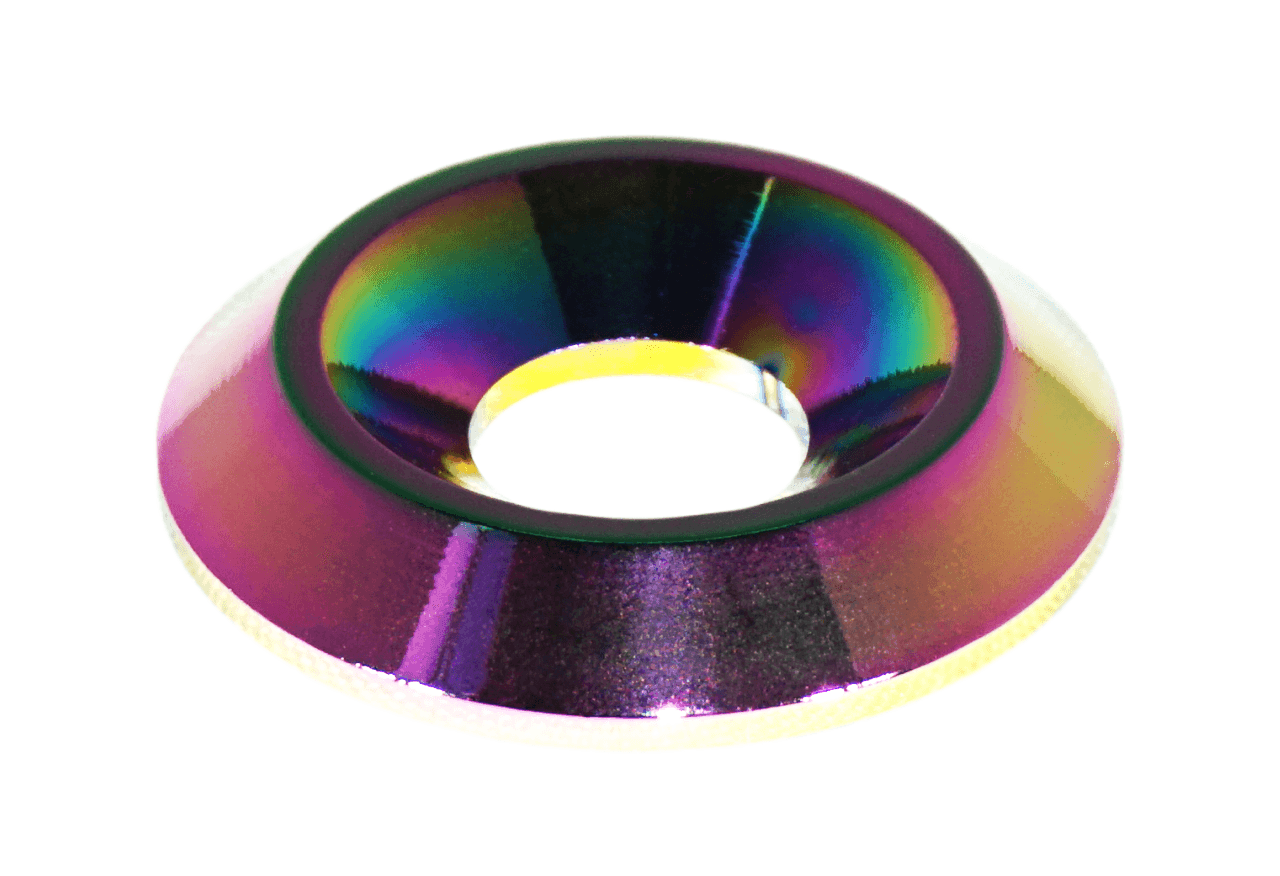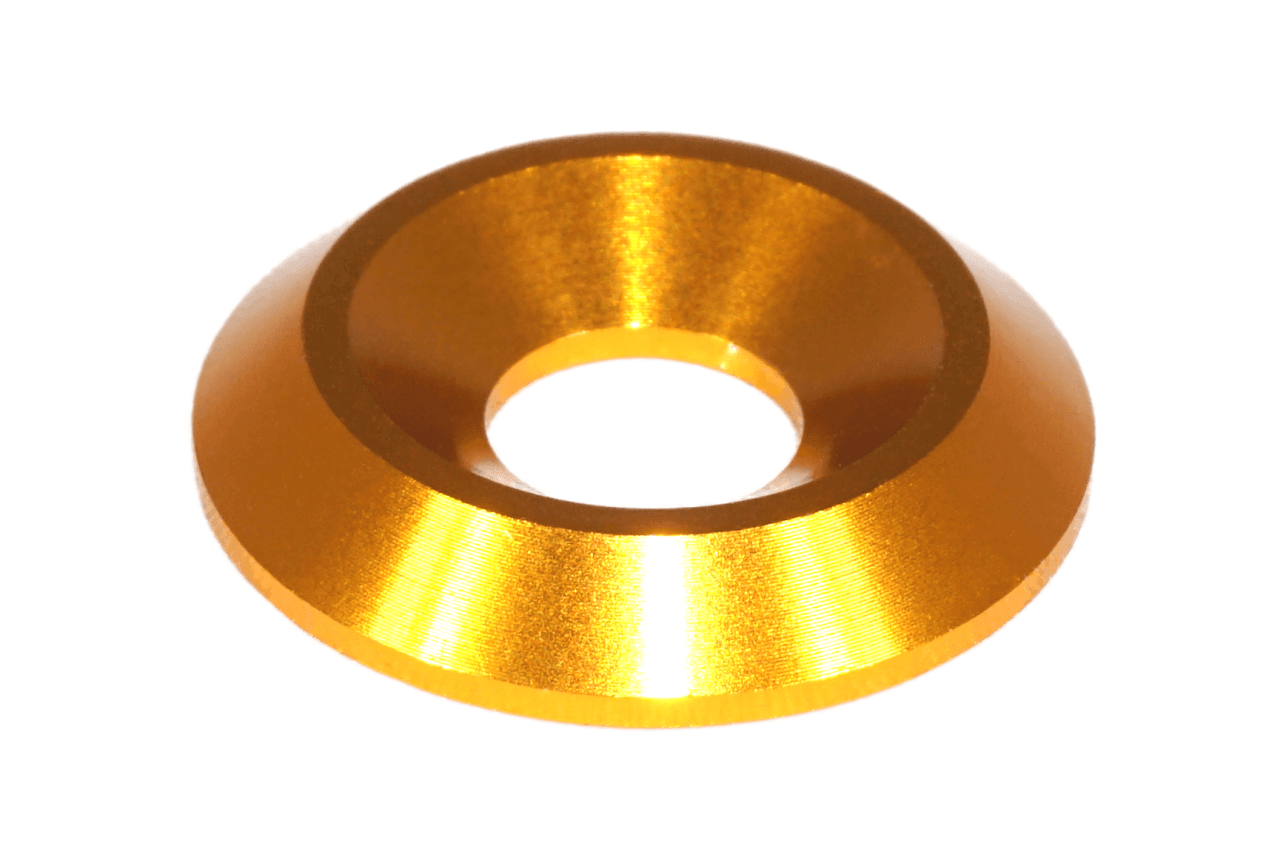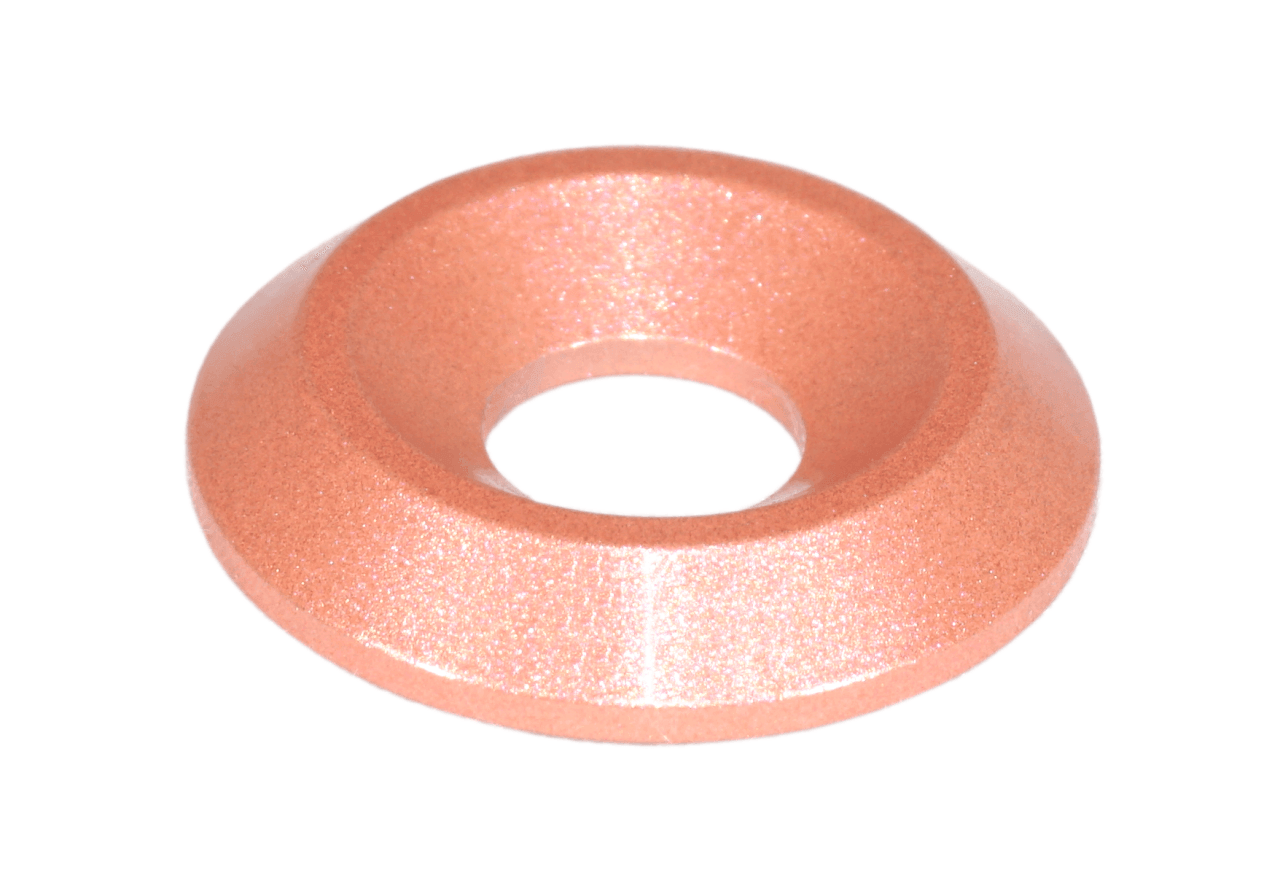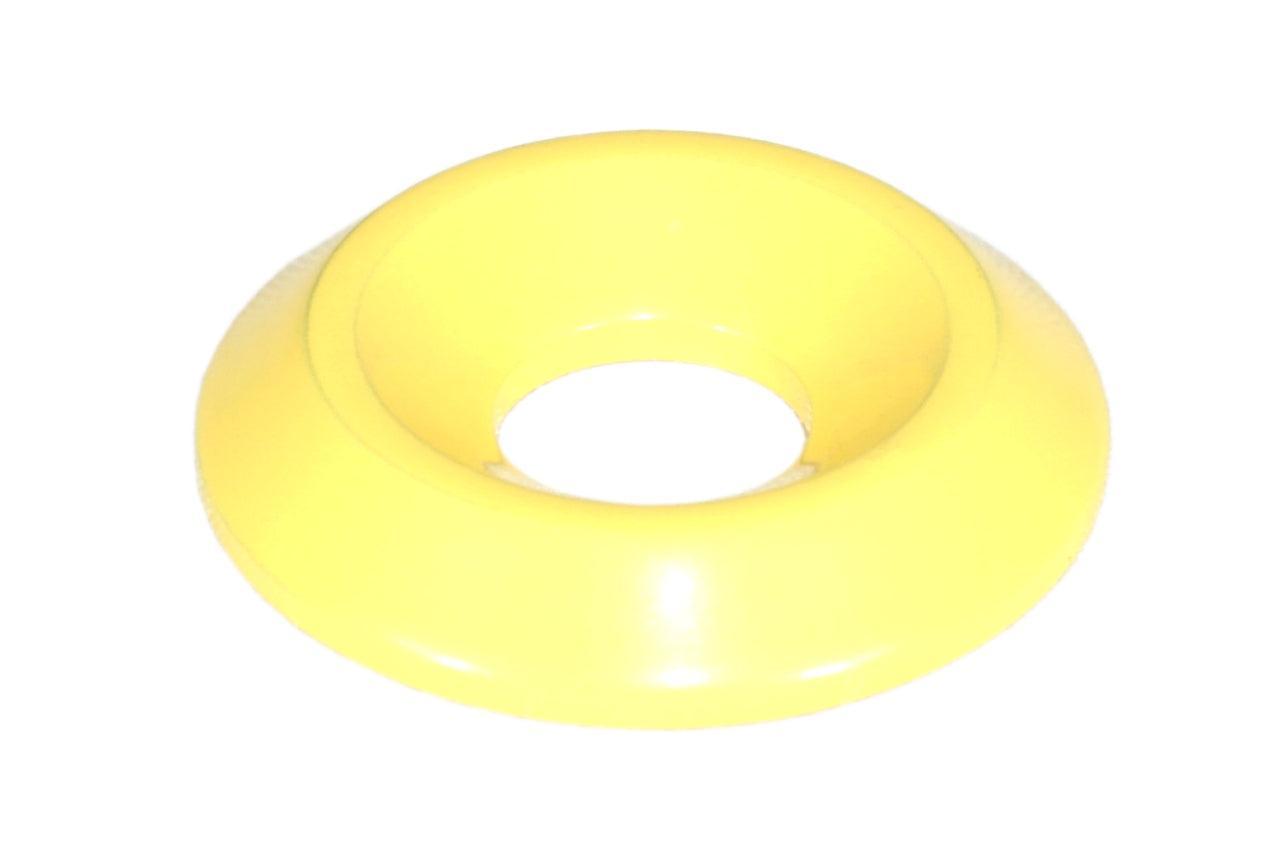 ZSPEC "Stage 3" Dress Up Bolts® Fastener Kit for '97-99 Honda Civic/Del Sol 1.6L D-Series, Stainless & Billet
The ZSPEC Ultimate Engine Bay Fastener Kit for 1993-1997 Civic / Del Sol with the 1.6L consists of ~275 pieces.
The kit consists of top-quality stainless steel fasteners and billet-aluminum colored finish/beauty washers.
The kit covers the following areas:
Fenders (includes silicone washers to protect paint)
Valve Cover
Fenders
Front Support
Front Bumper
Radiator Brackets
AC Bracket
Hood
Clutch Bracket
Fuse Box
AC Drier Bracket
Cooling Fan
MAP Sensor
Distributor Cap
Throttle Body
Throttle Cable Bracket
Intake Manifold
Timing Cover & Idle Air Control Valve (IACV)
Distributor
CAM Cap
Fuel Rail
Fuel Pressure Regulator
Fuel Filter Bracket
Rear Trunk Lid Area (Hinges, Latch)
License Plates and a generous supply of misc. extras for custom needs.

Top quality A2-70 (SU304) Stainless Fasteners
Billet Aluminum Finish Washers
Bagged and Labeled by function to ease installation.
Basic installation guide included.
Requires basic hand-tools for installation (not included).