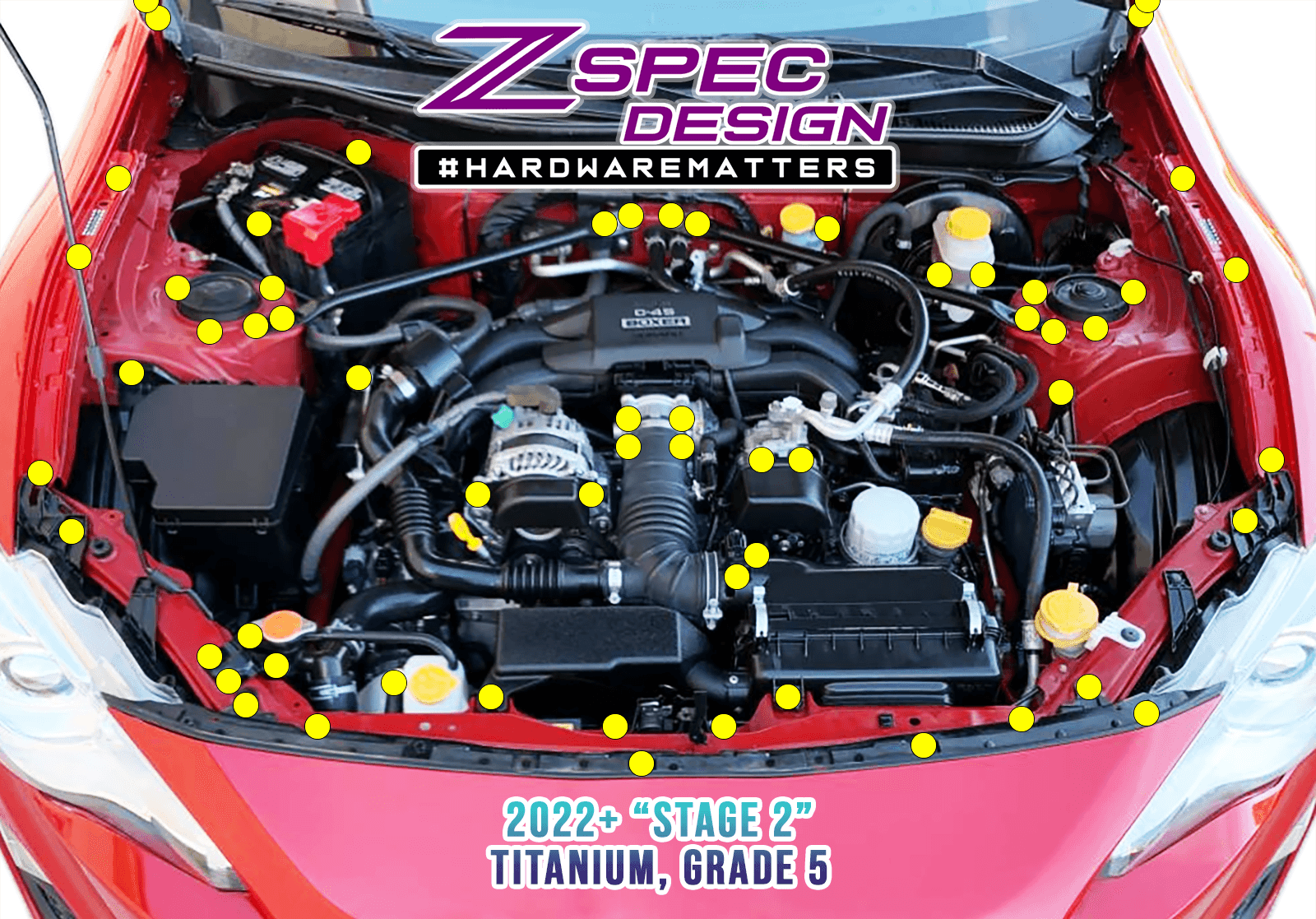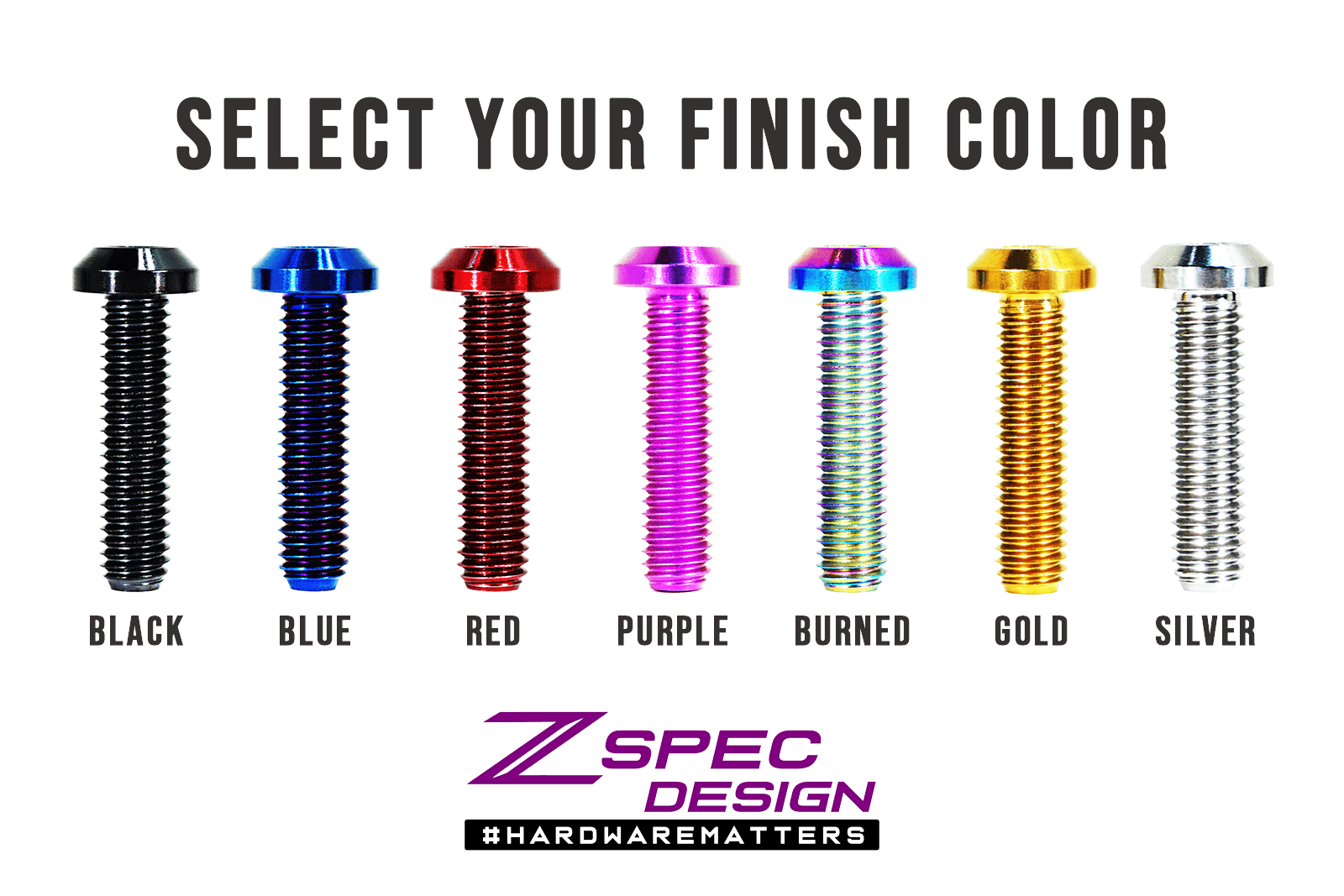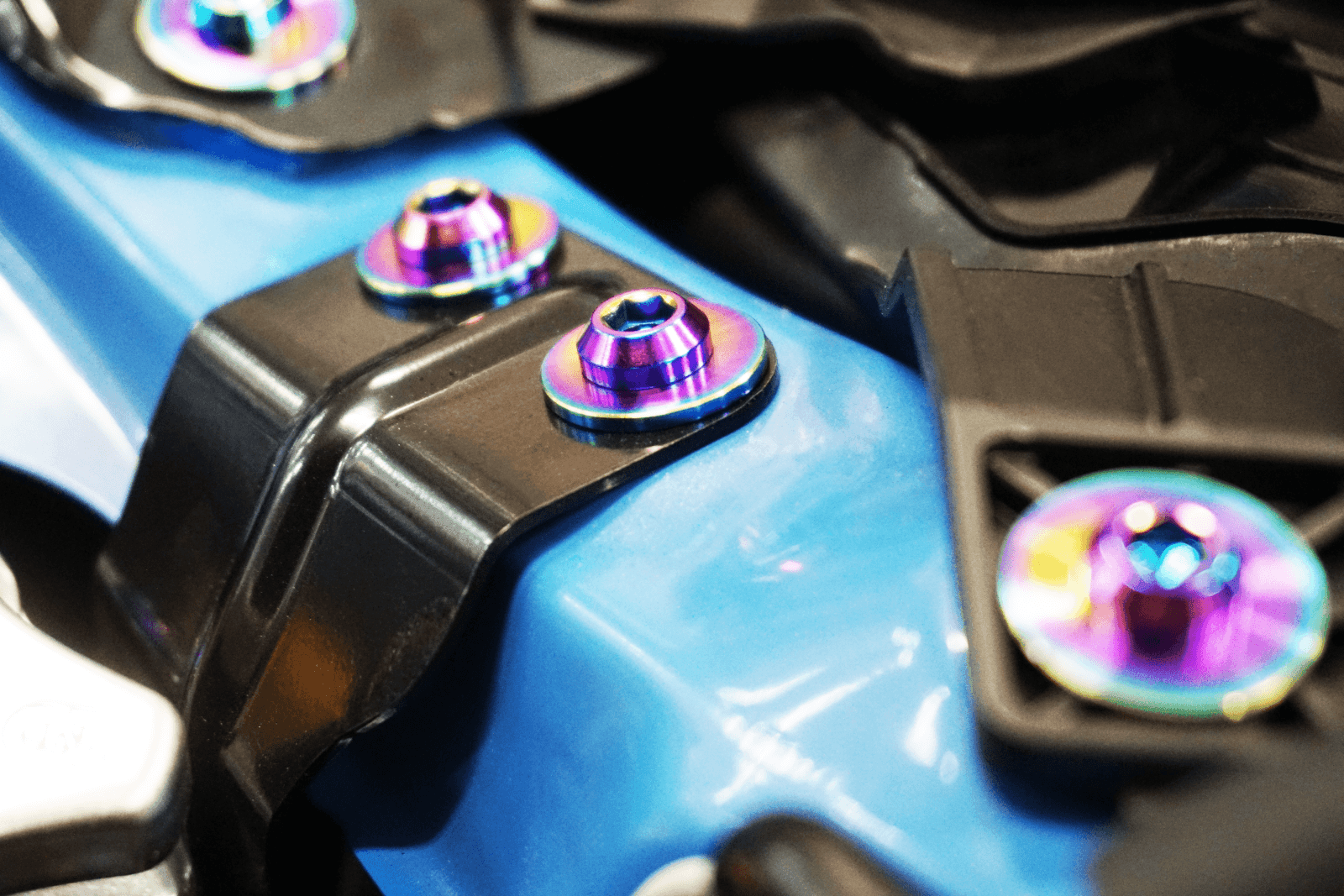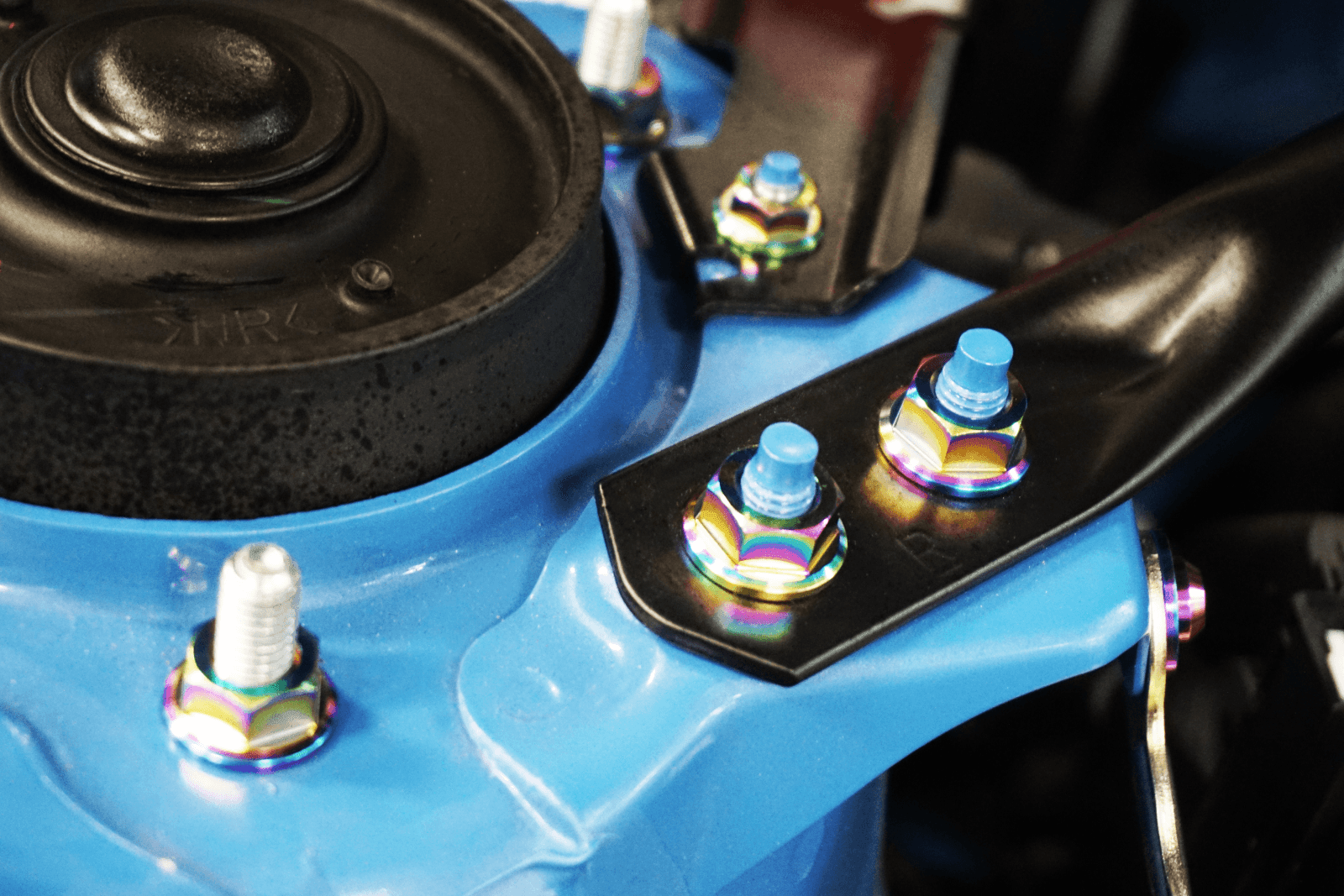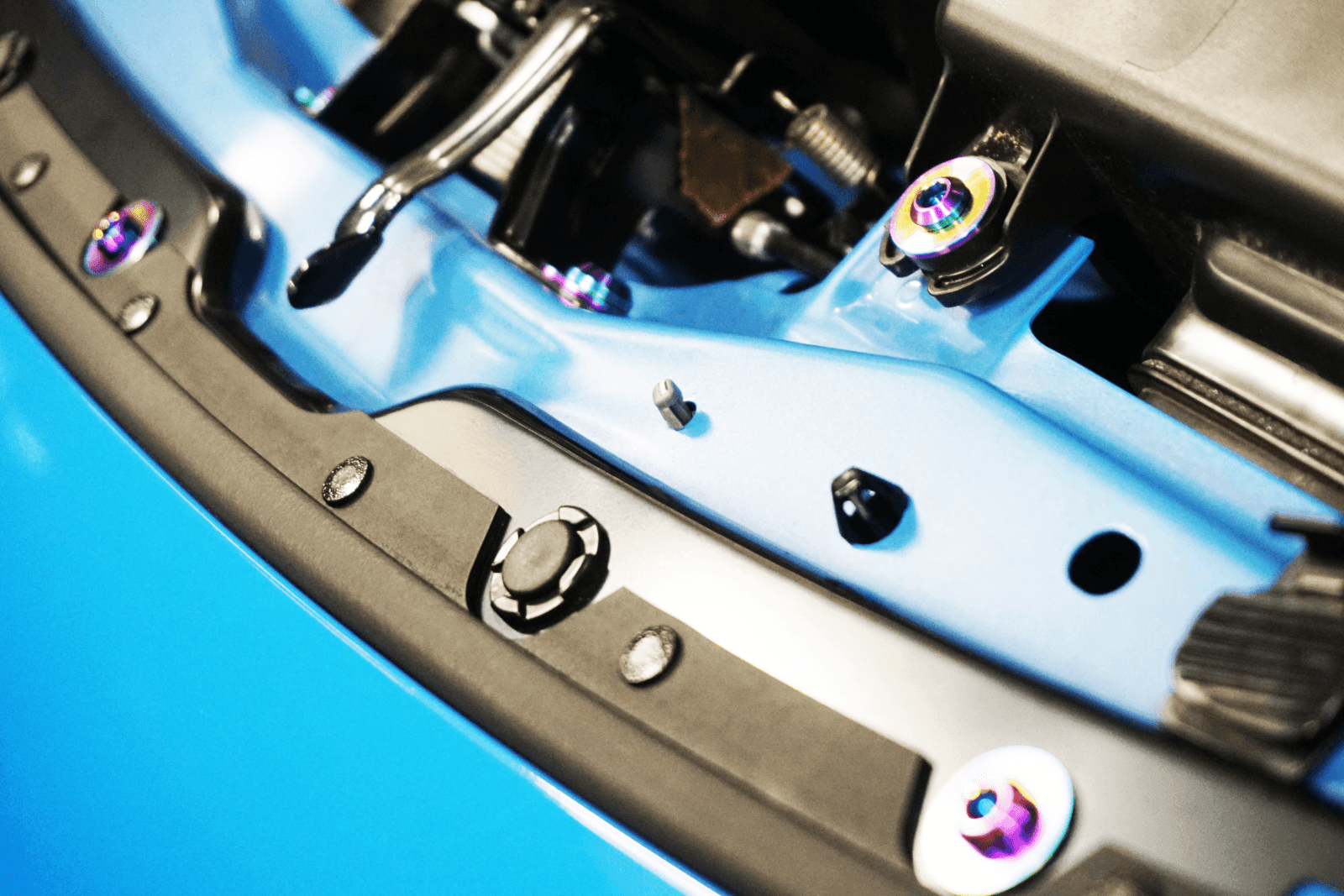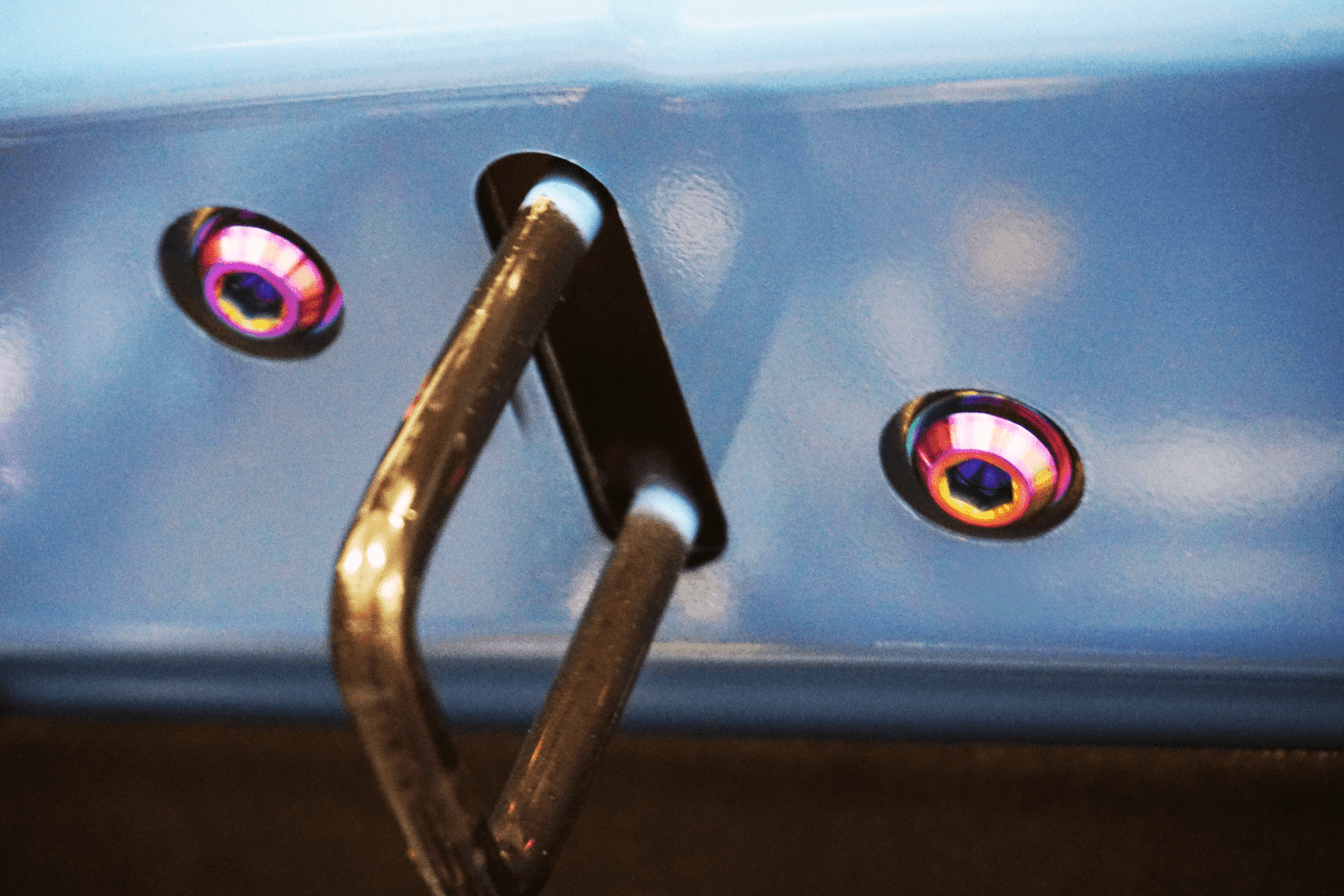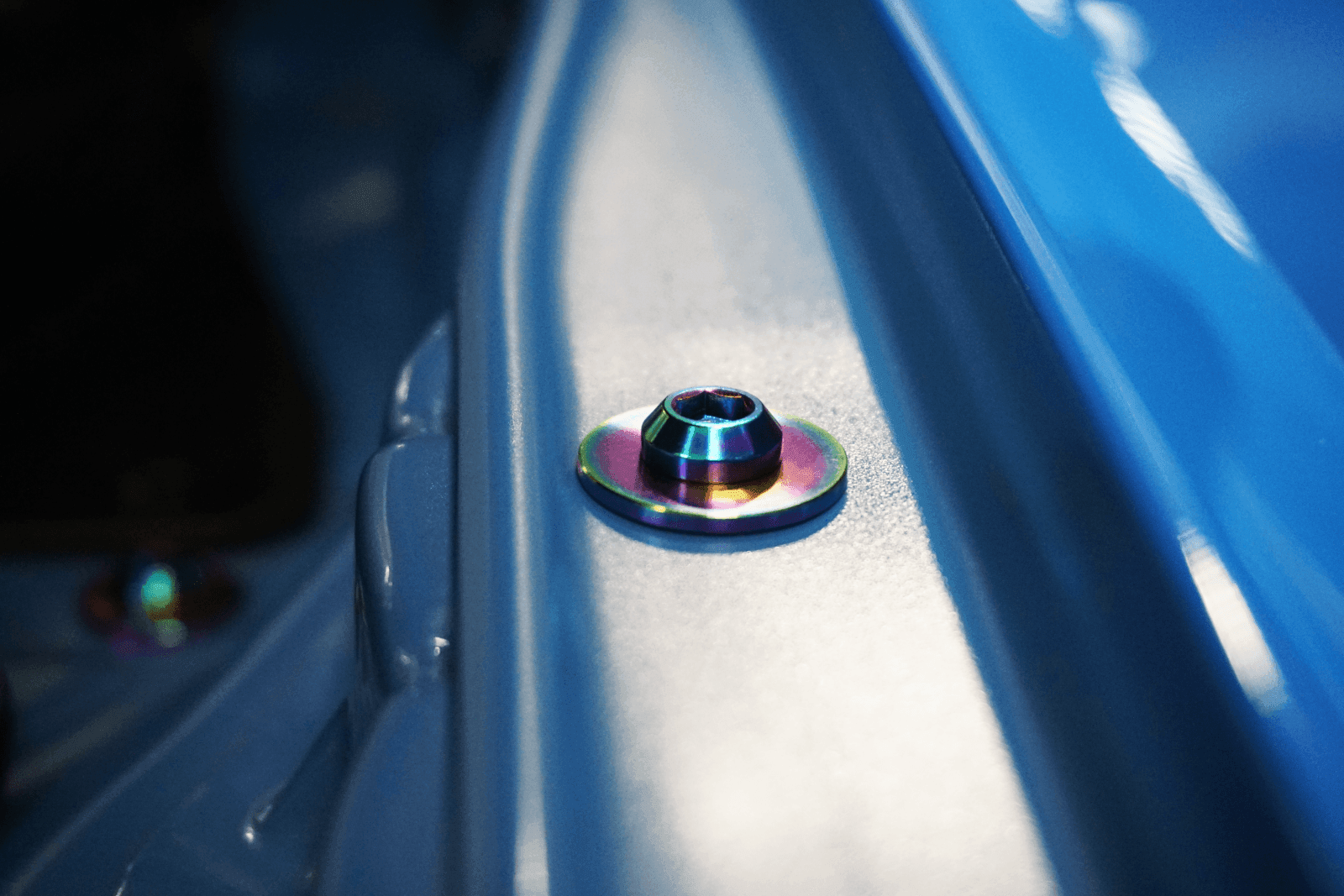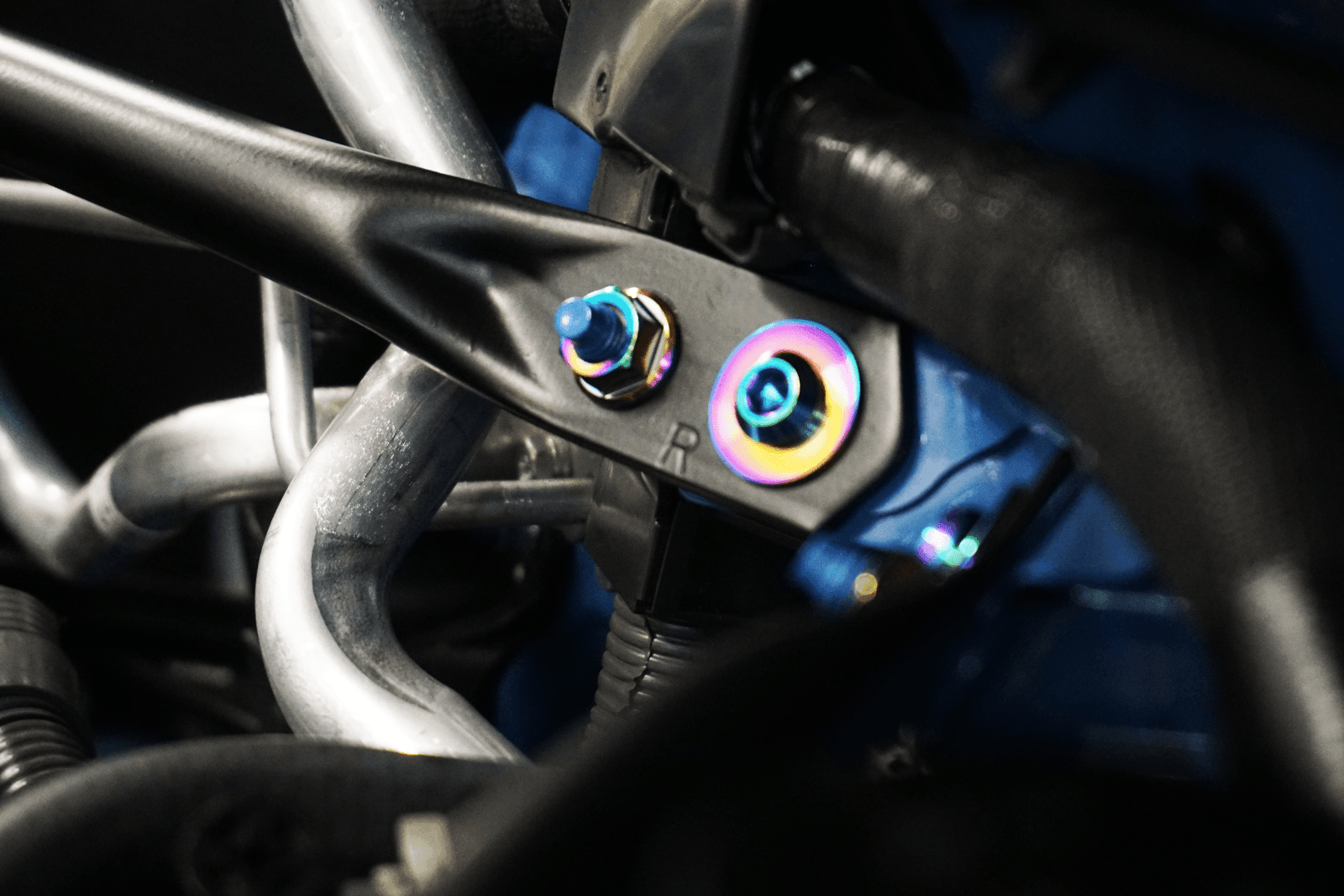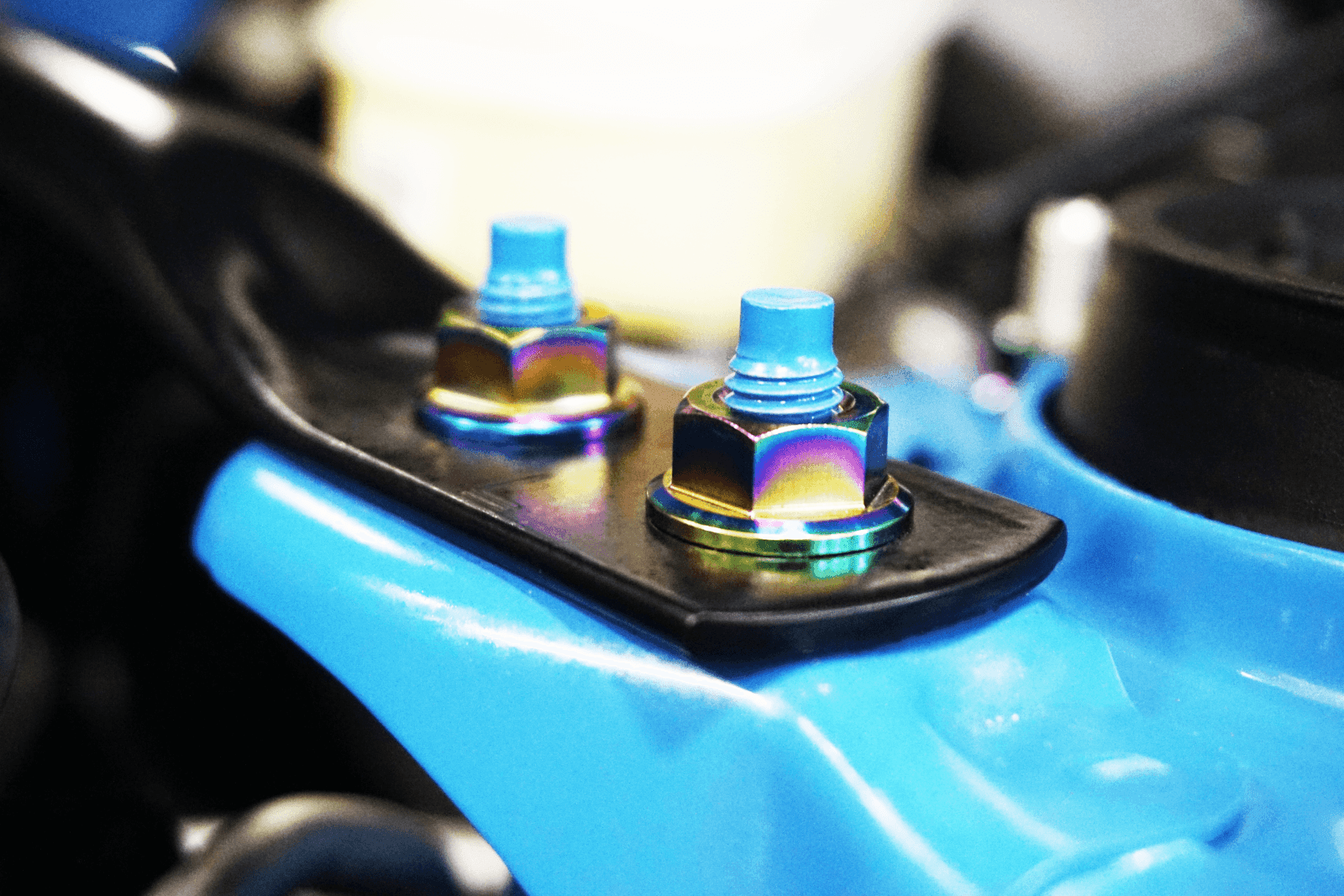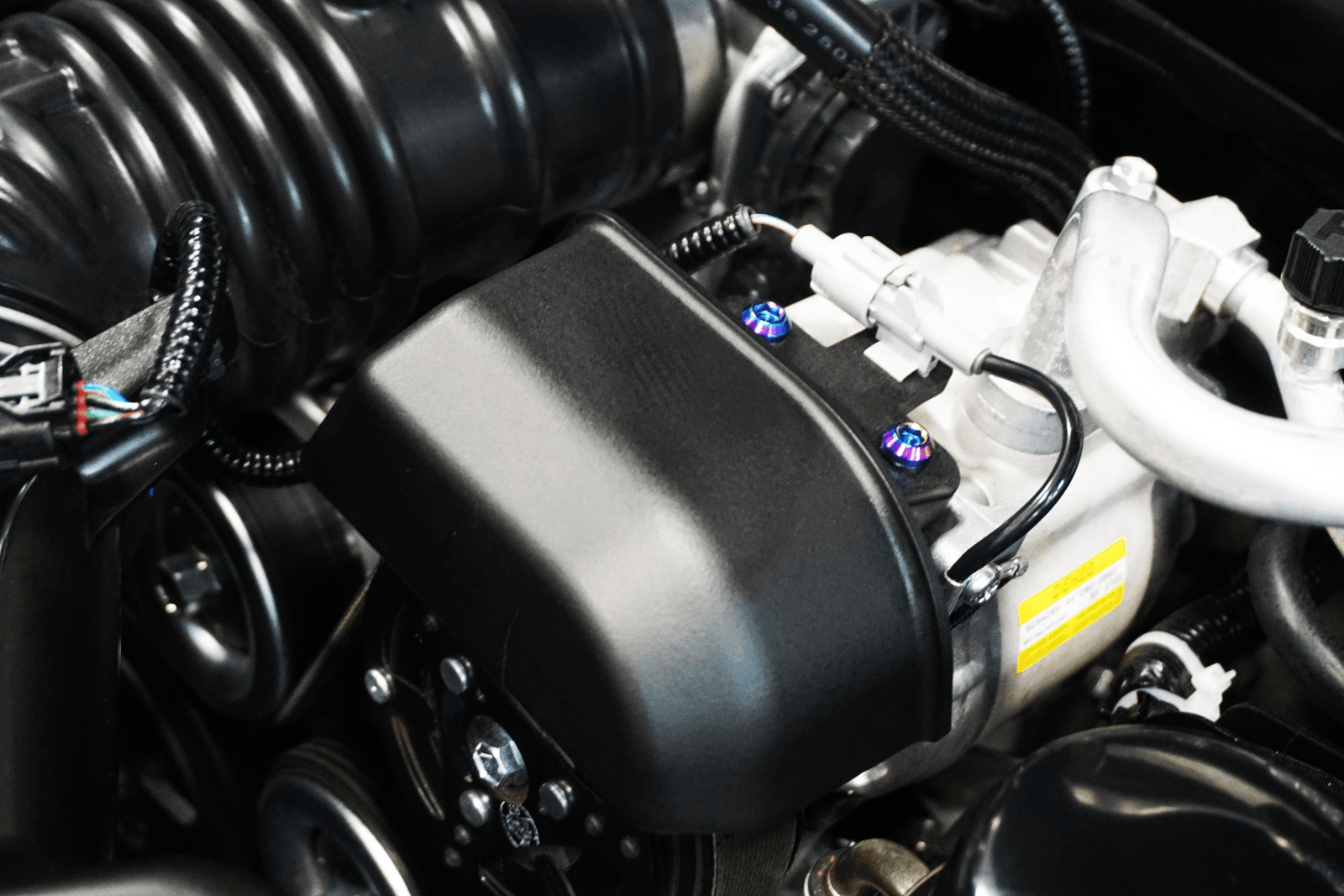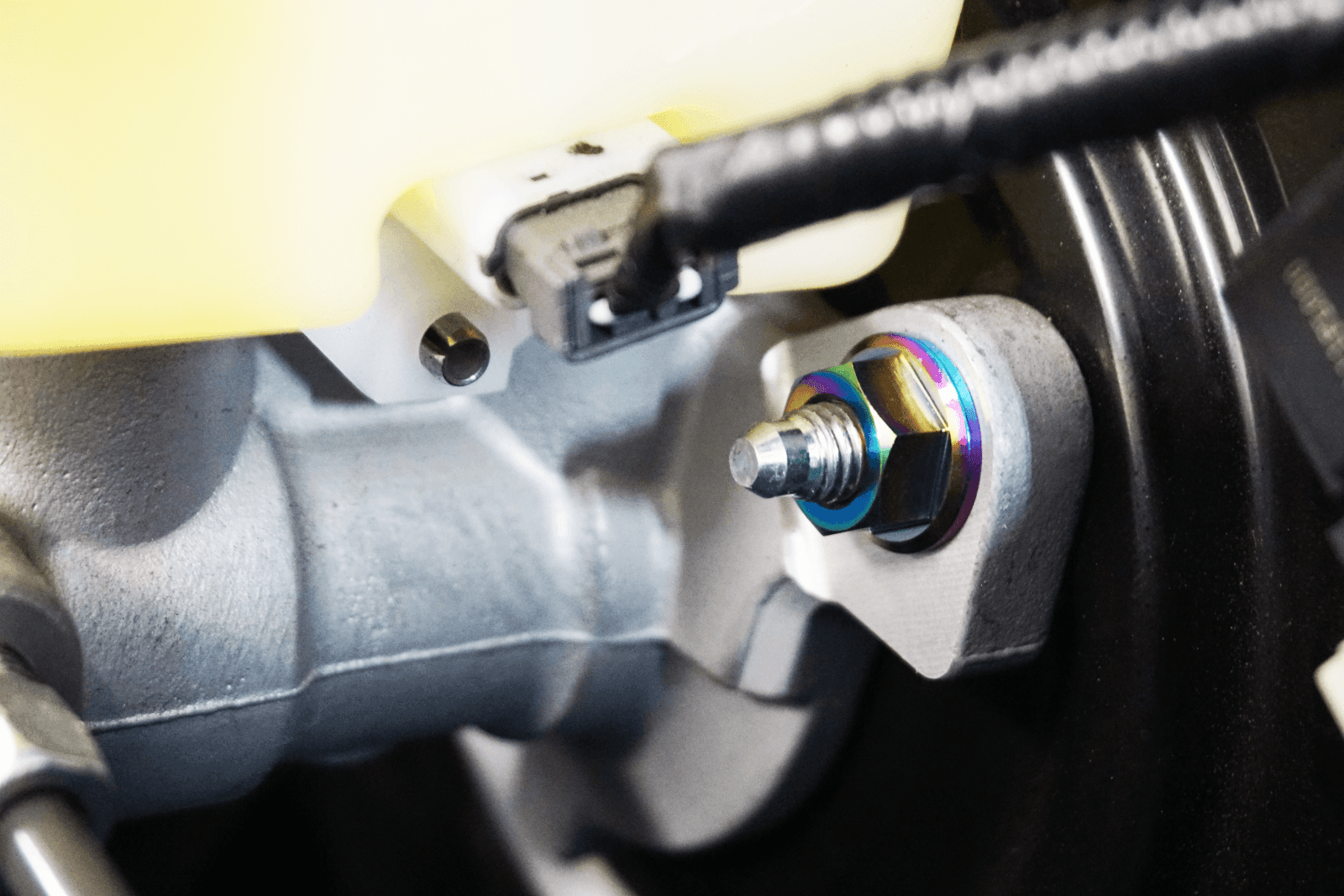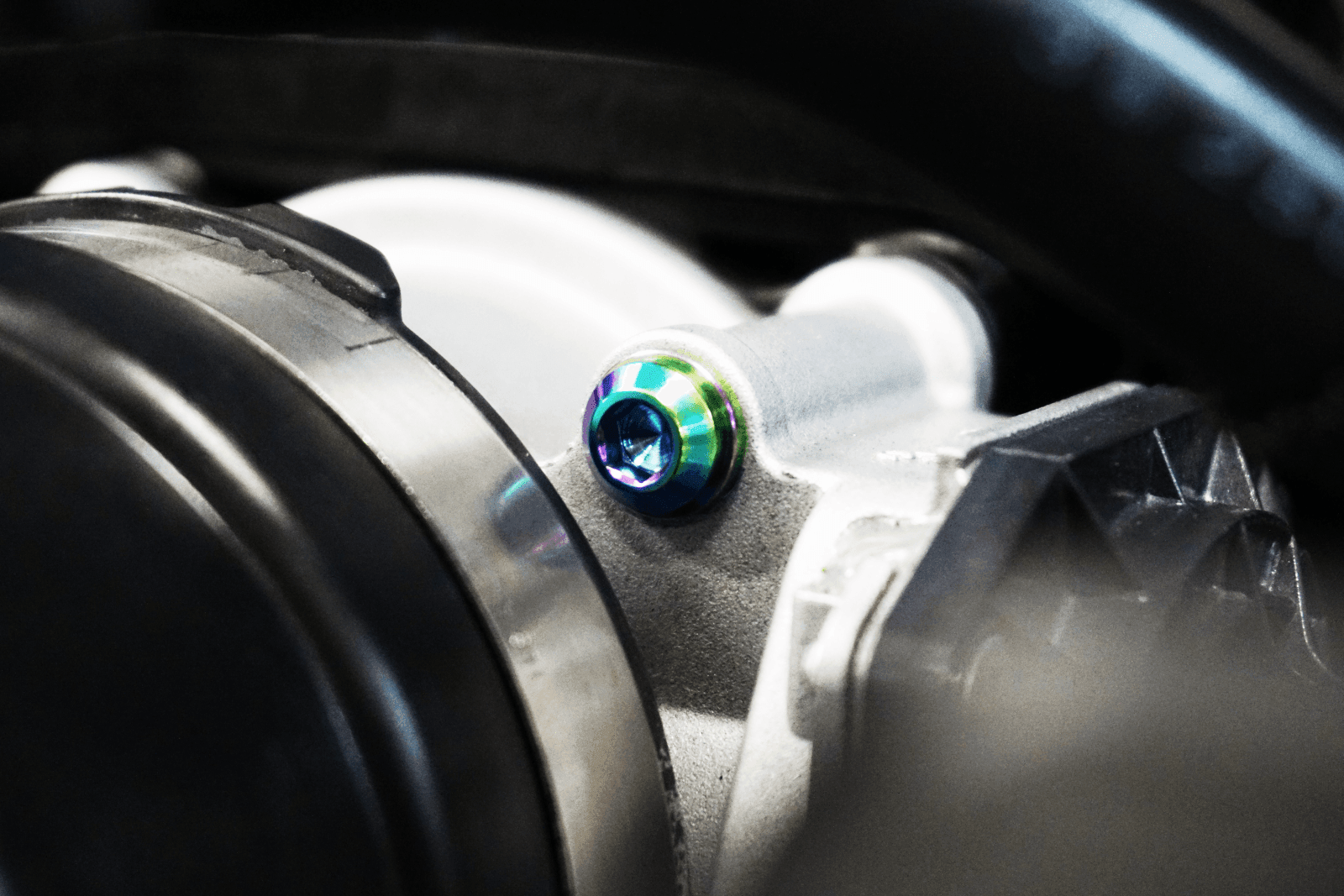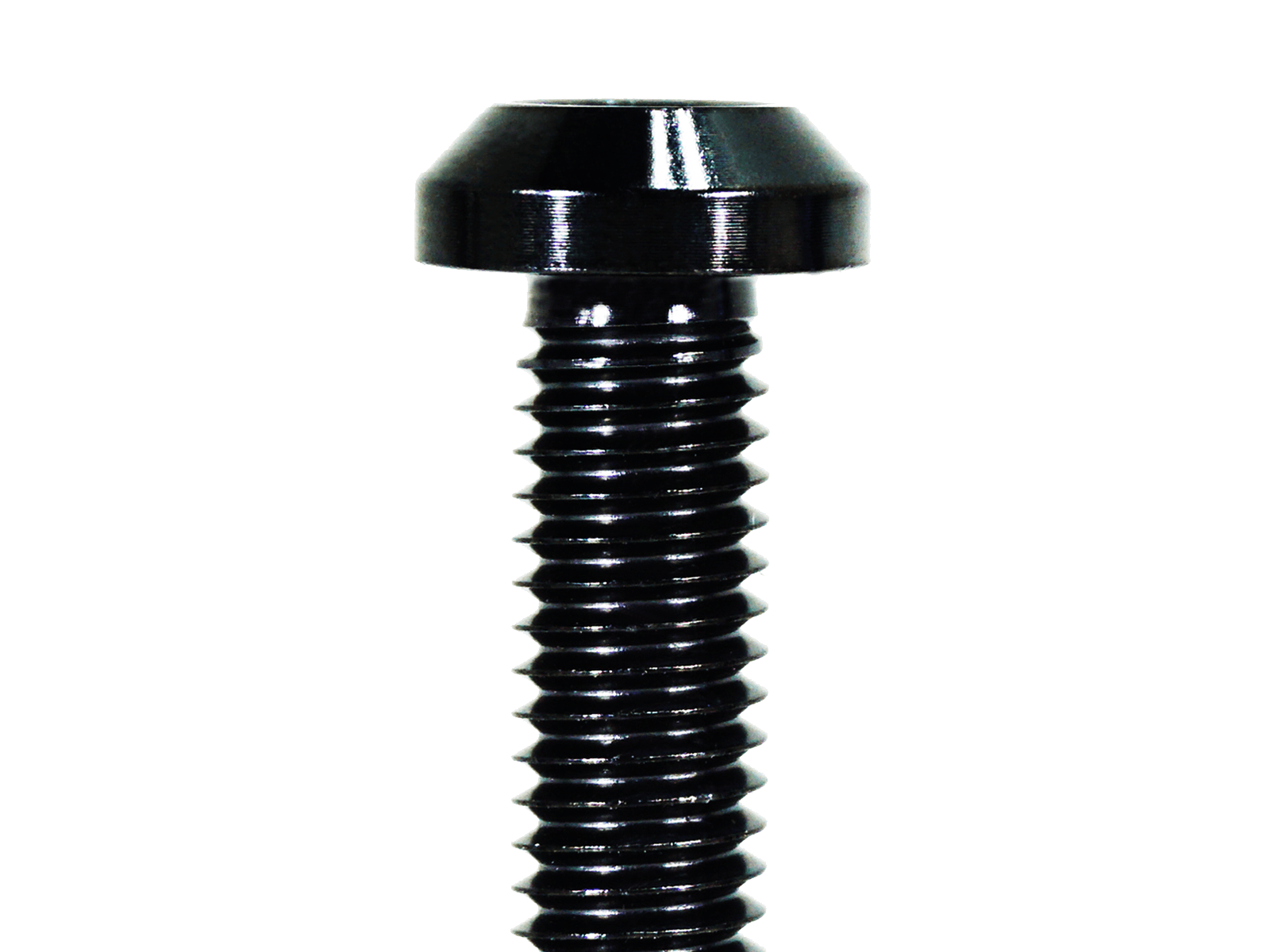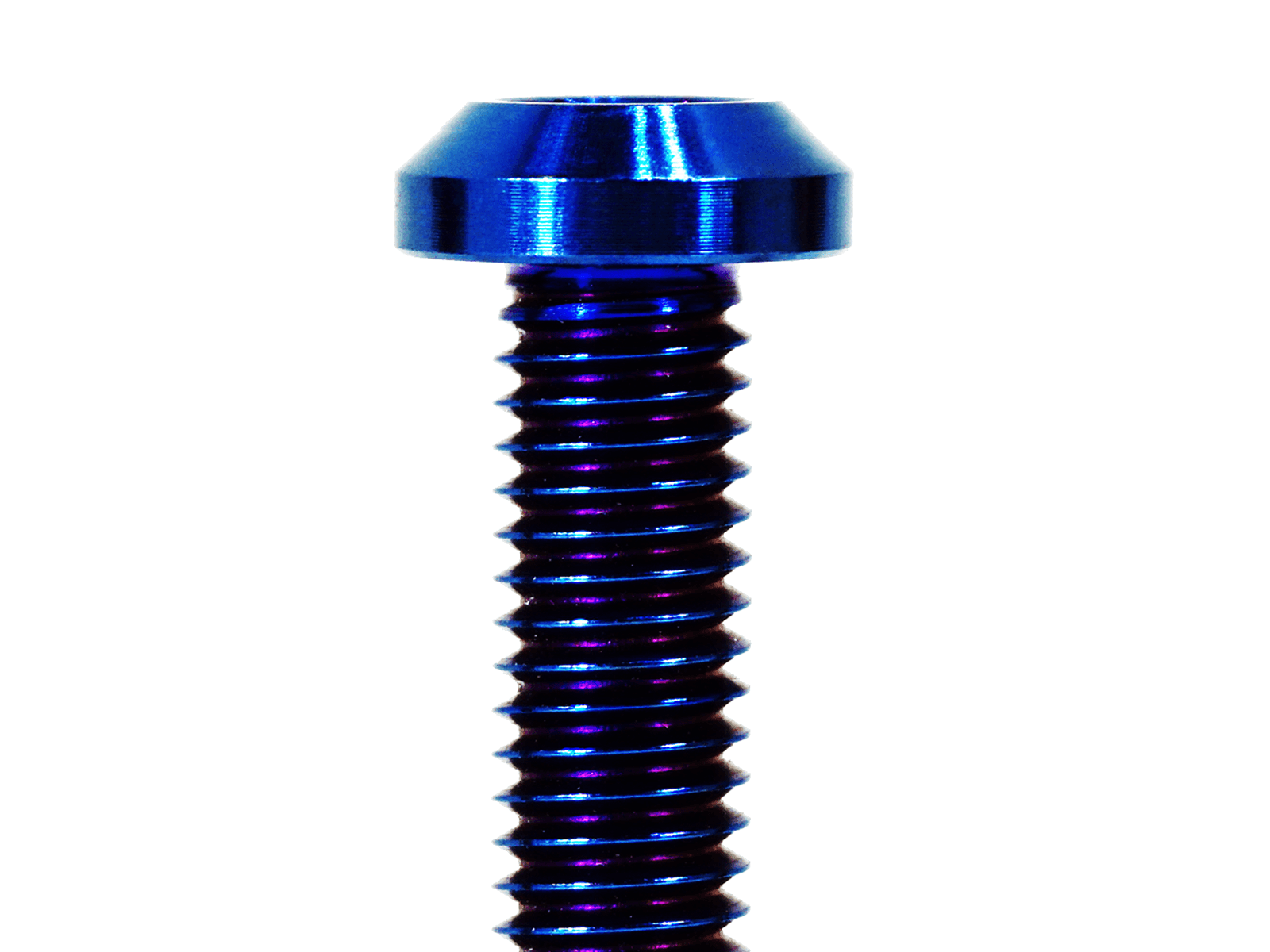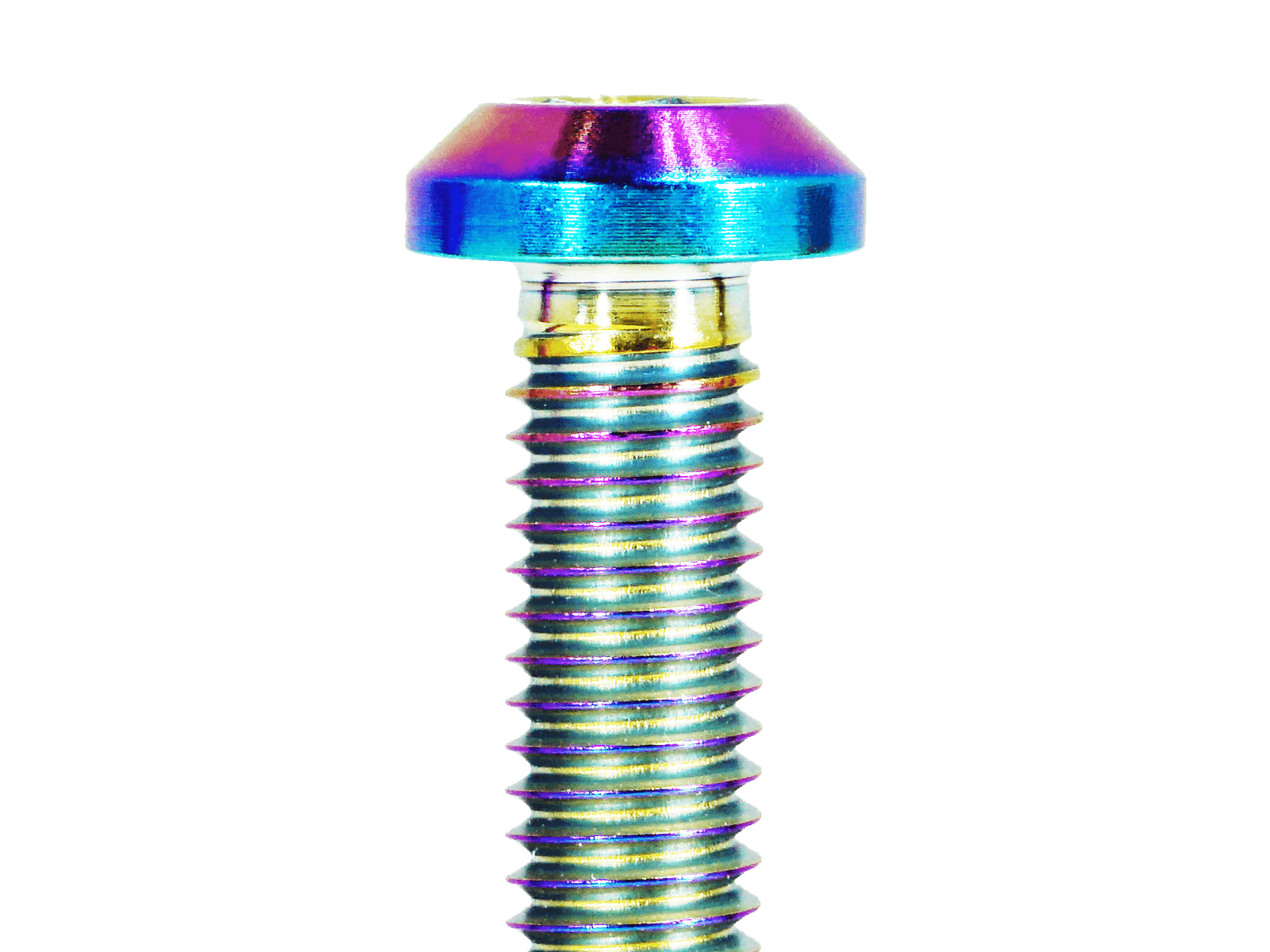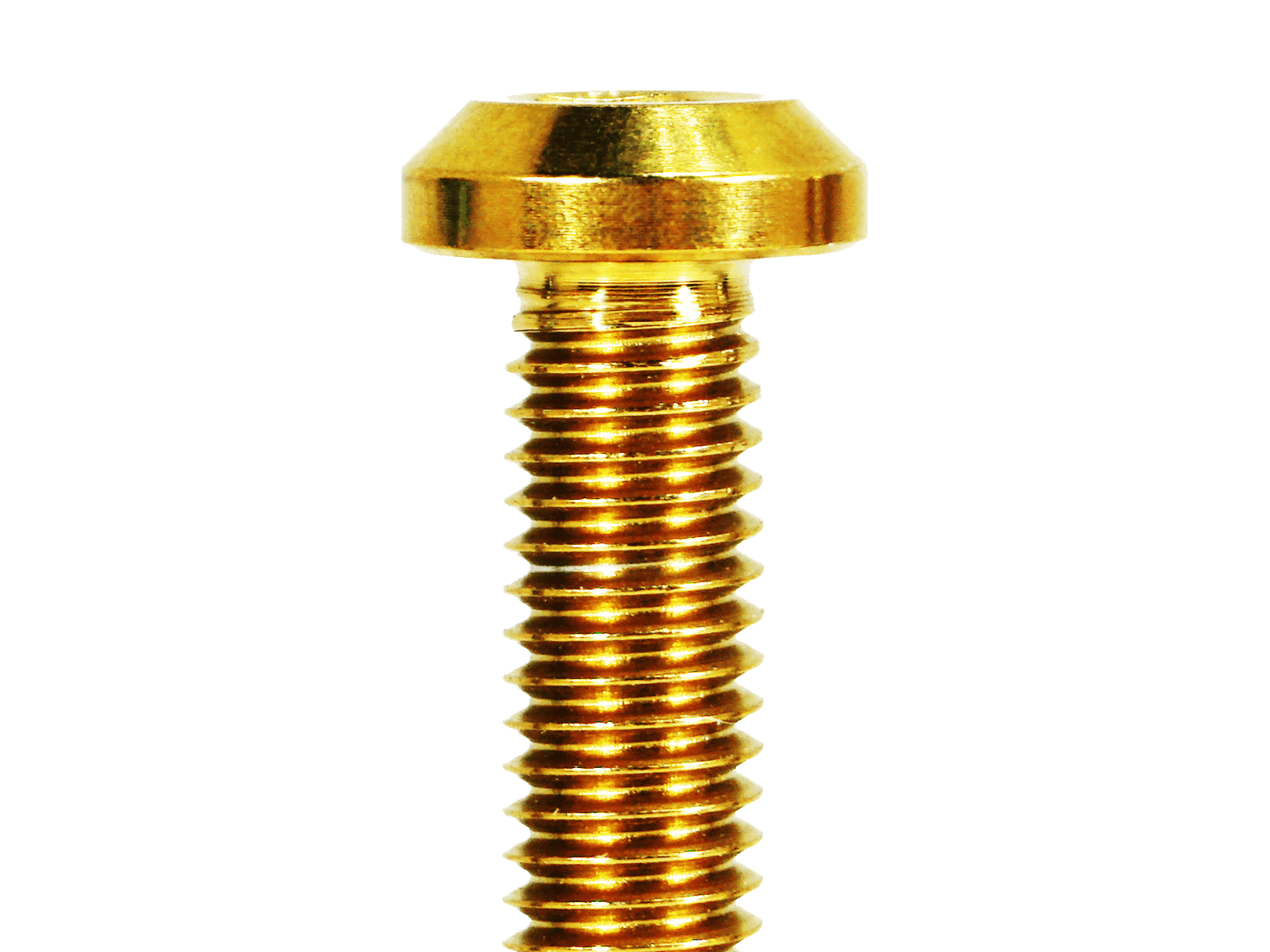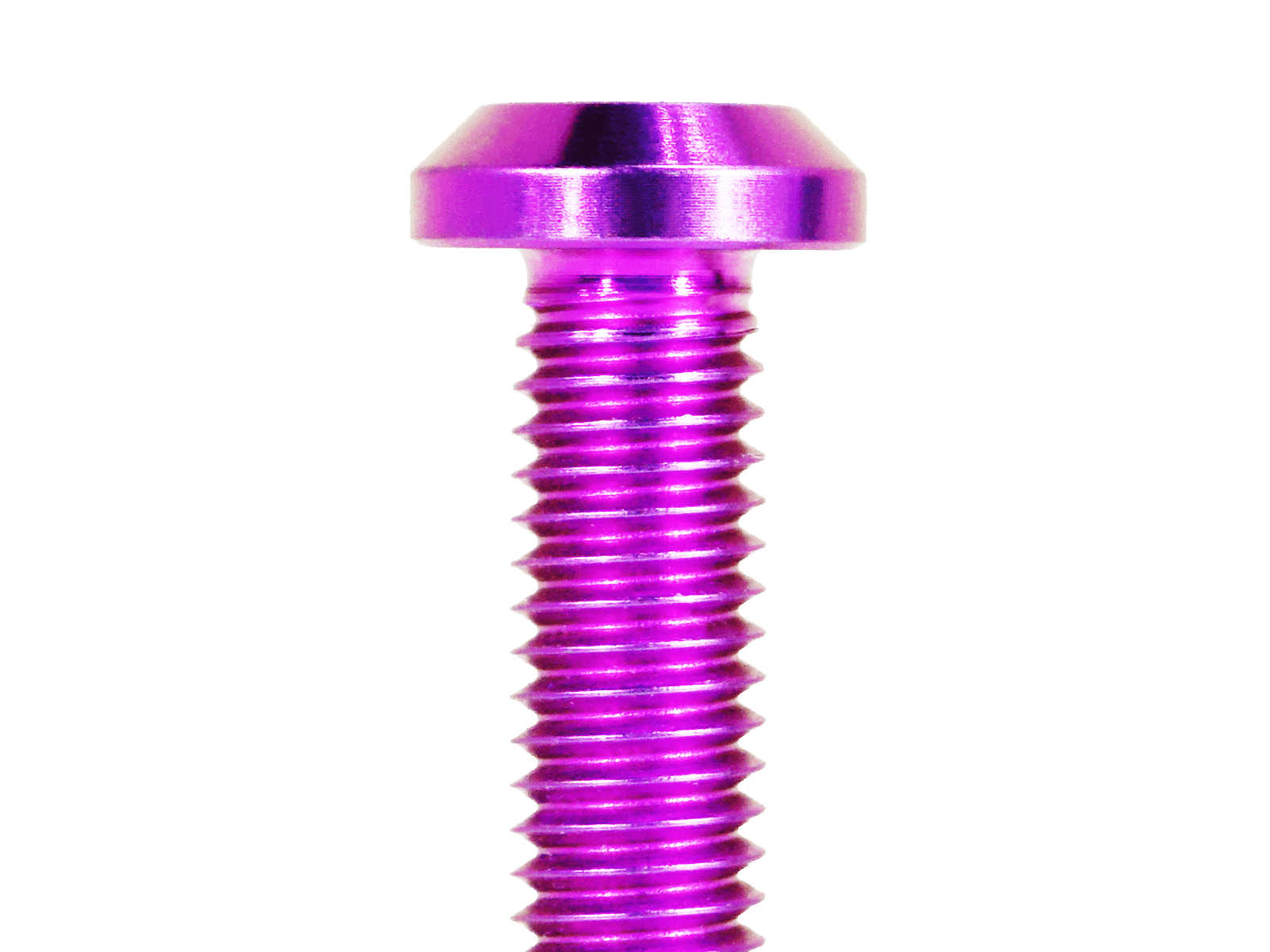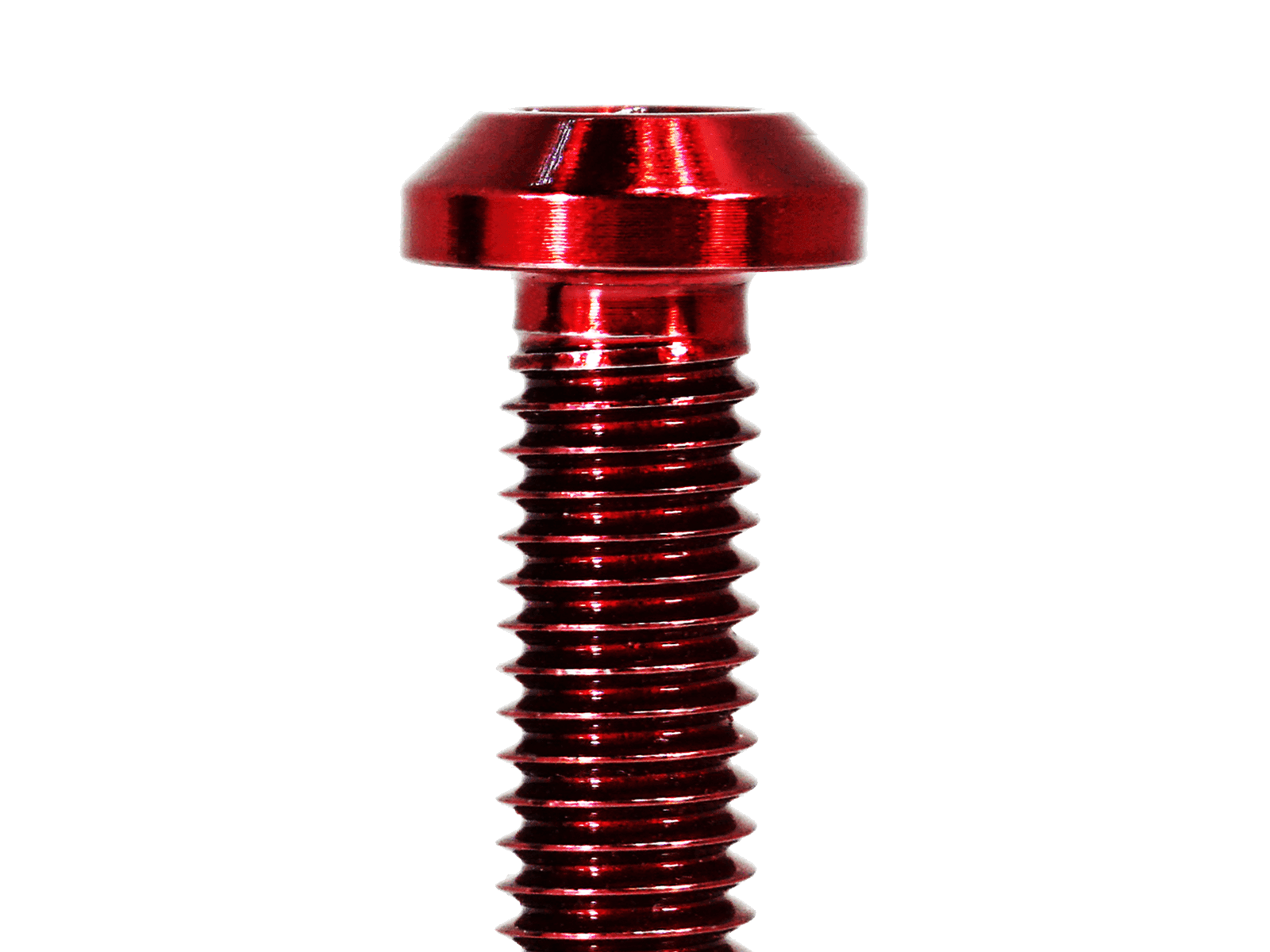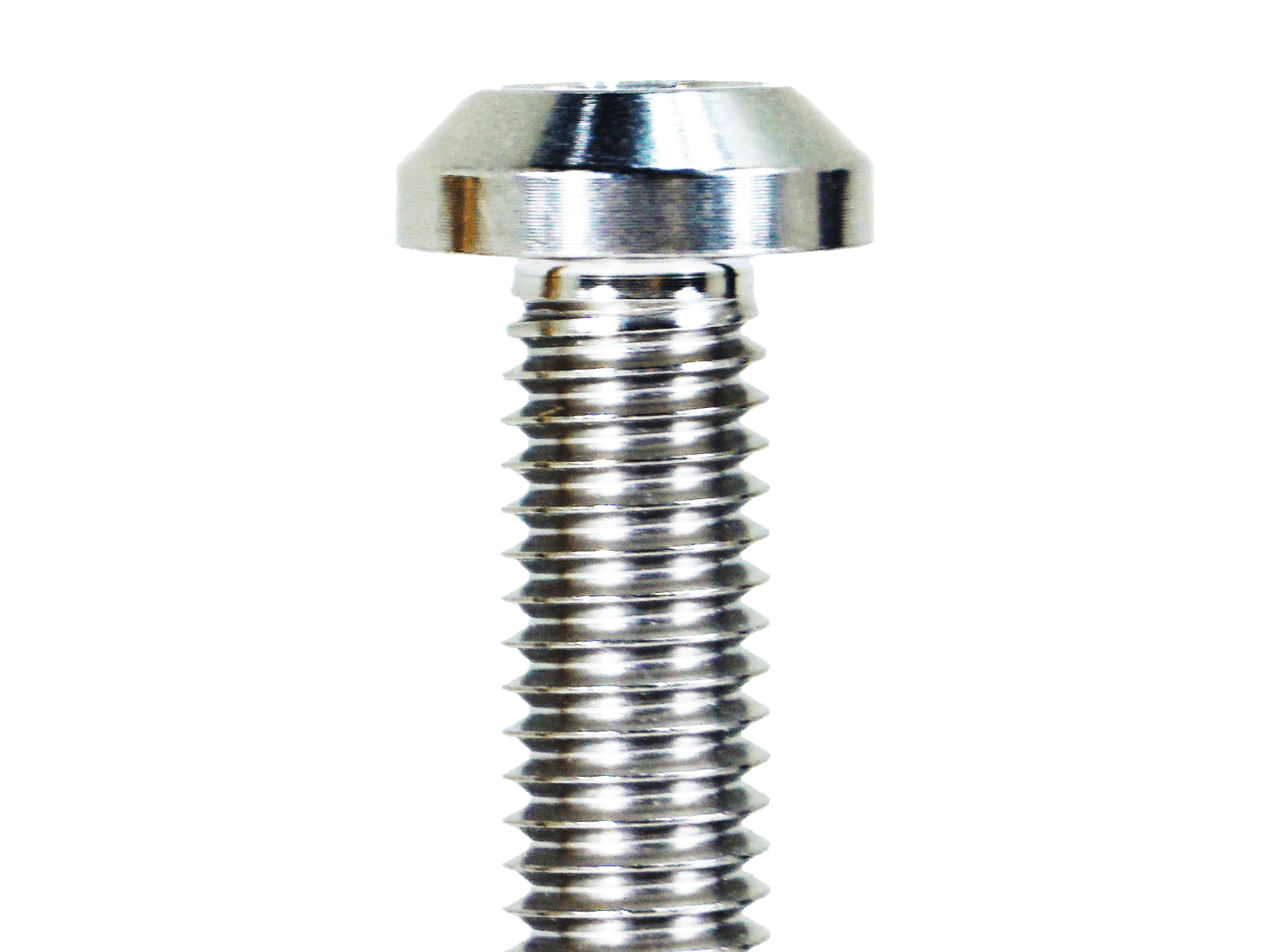 ZSPEC "Stage 2" Dress Up Bolts® Fastener Kit for Scion FRS, Subaru BRZ, Toyota 86 '13-21, Titanium
The ZSPEC Dress-Up Bolts™ Stage 2 Fastener Kit is a 150-piece hardware solution for the Toy. 86, FRS & BRZ platforms that will get your engine bay "dress-up" effort moving quickly.

The kit utilizes lightweight ZSPEC Grade-5 Titanium hardware for maximum visual impact and corrosion-resistance. 
Kit coverage includes:

Fenders
Hood Latch
Hood Fasteners
Headlights
Radiator/Front-Bumper Bracket
Throttle Body
Hood Hinges
Fuse Box
Coolant Reservoir
Brake Master Cylinder
Clutch Slave Cylinder
Engine Bay Strut Bar Braces
Airflow Sensor
Stock Air Filter Box
ECU Bracket
Shock Tower Nuts
Battery Bracket Rod Nuts
License Plates and Misc. Extras
Top quality A2-70 (SUS304) Stainless Fasteners
Billet Aluminum Finish Washers
Bagged and Labeled by function to ease installation.
Basic installation guide included.
Requires basic hand-tools for installation (not included).