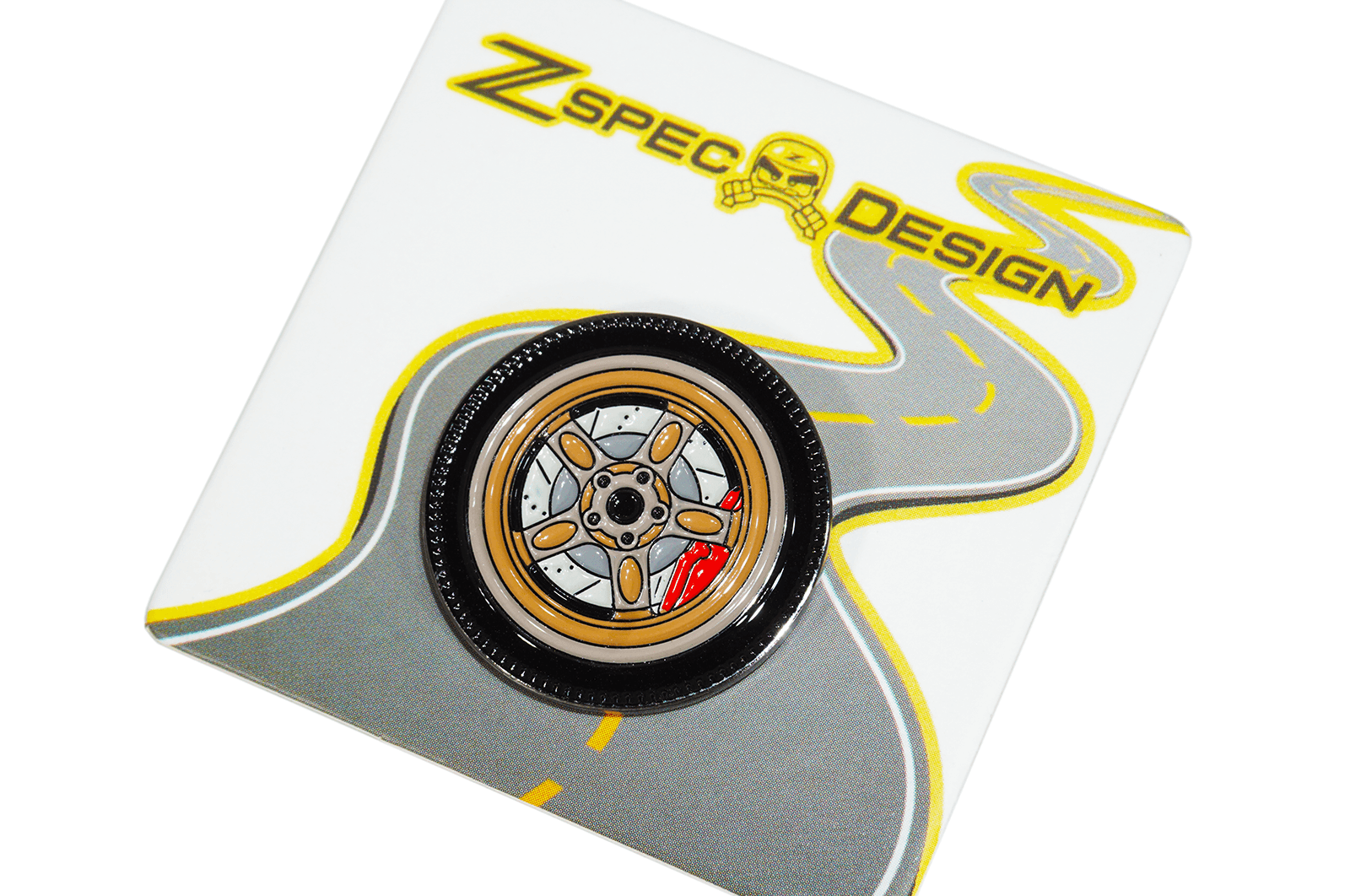 ZSPEC Wheel Pin - Bronze Volk-Style Design - great for Lapels, Hats, Backpacks
This ZSPEC enthusiast pin is a metal enamel-filled design meant to emulate popular classic JDM roadster and sports car wheels.  A great set of wheels can set off any car and we're paying a small tribute to one of our favorites with this curvy-road carving classic design.
The pin comes mounted on a ZSPEC curvy-road collector card and features a rubber clasp.

 
---
Keywords Upgrade Collector Hobby Garage Race Sports Car Rims Wheels Forged Cast