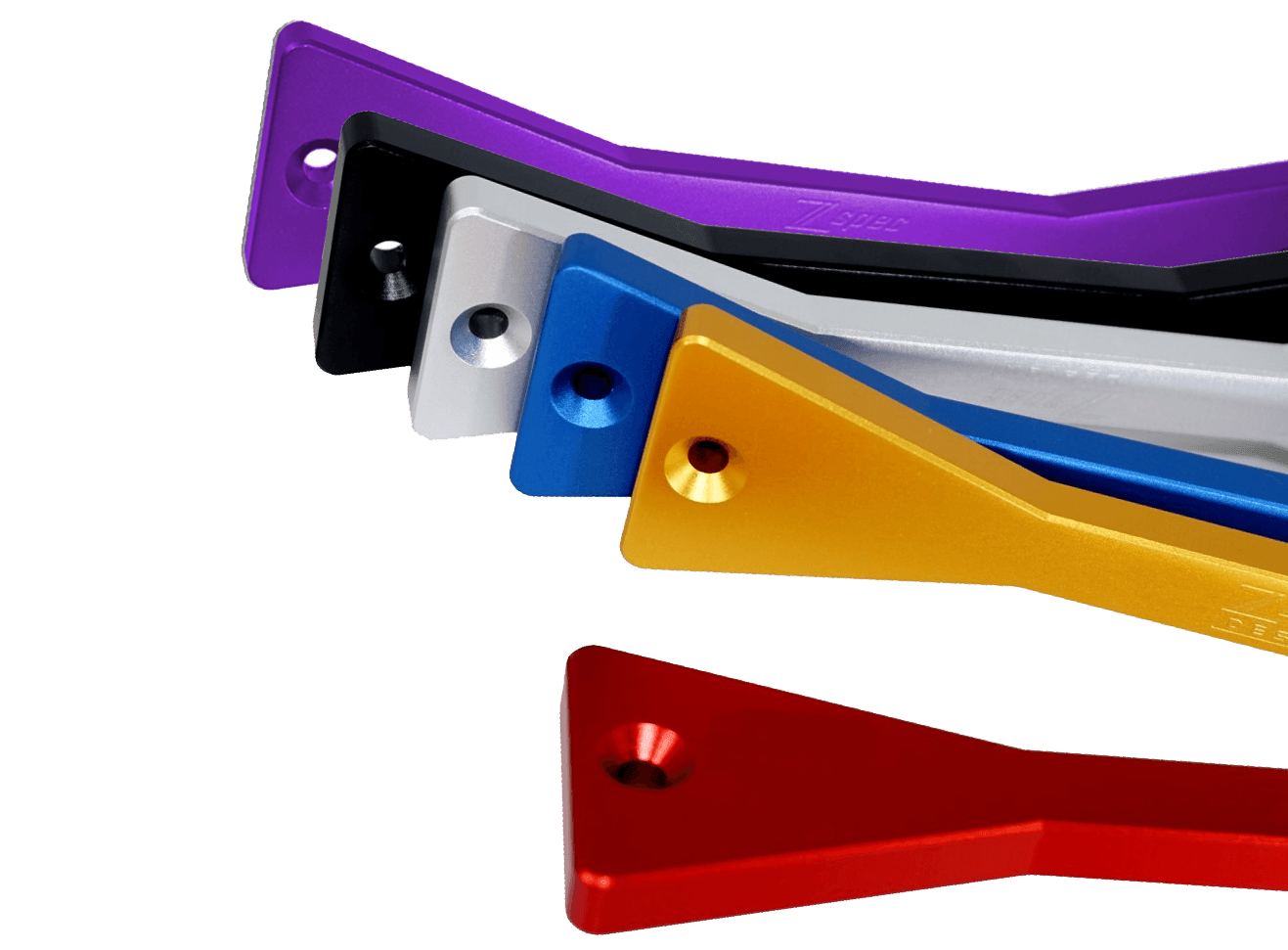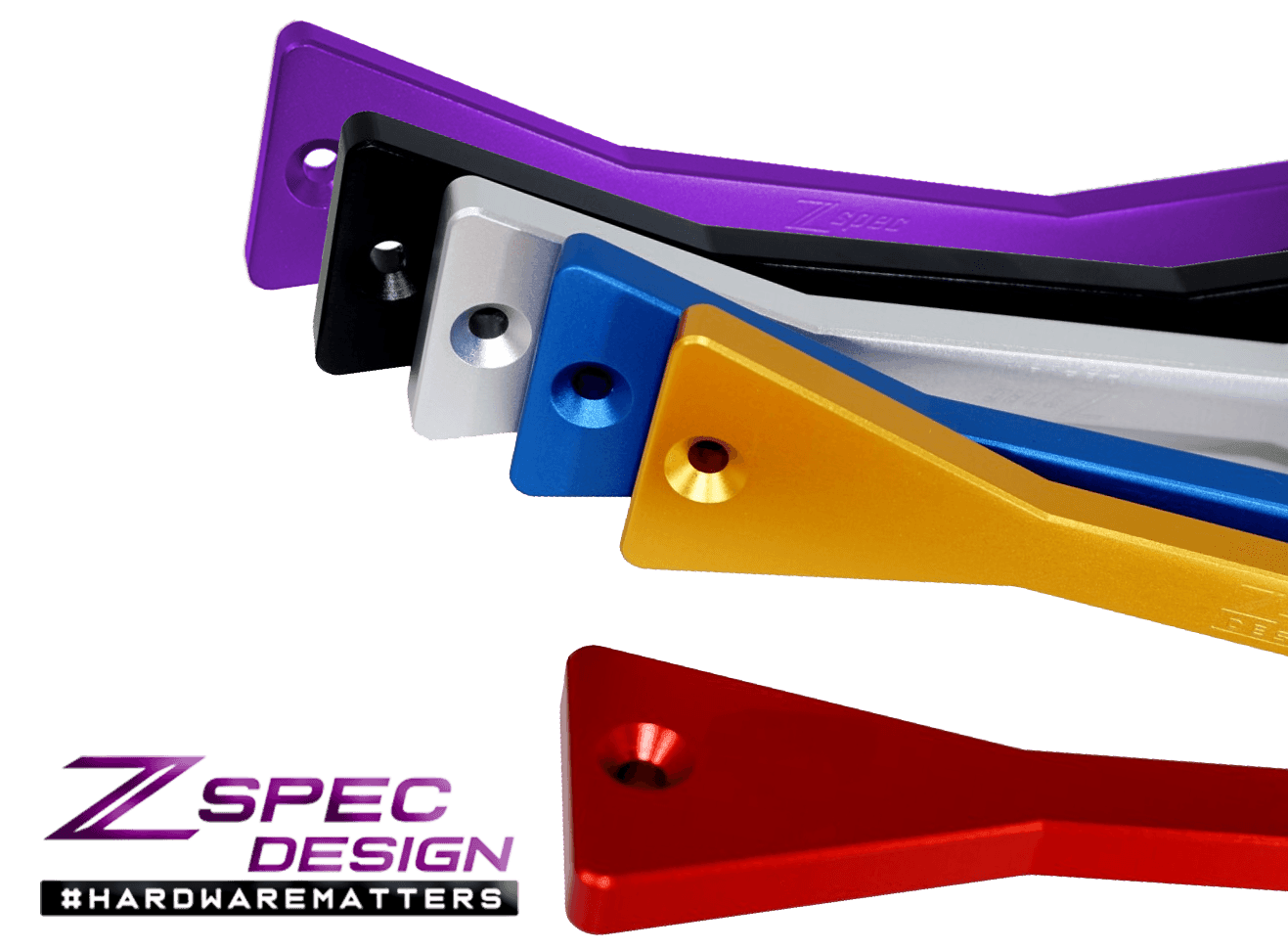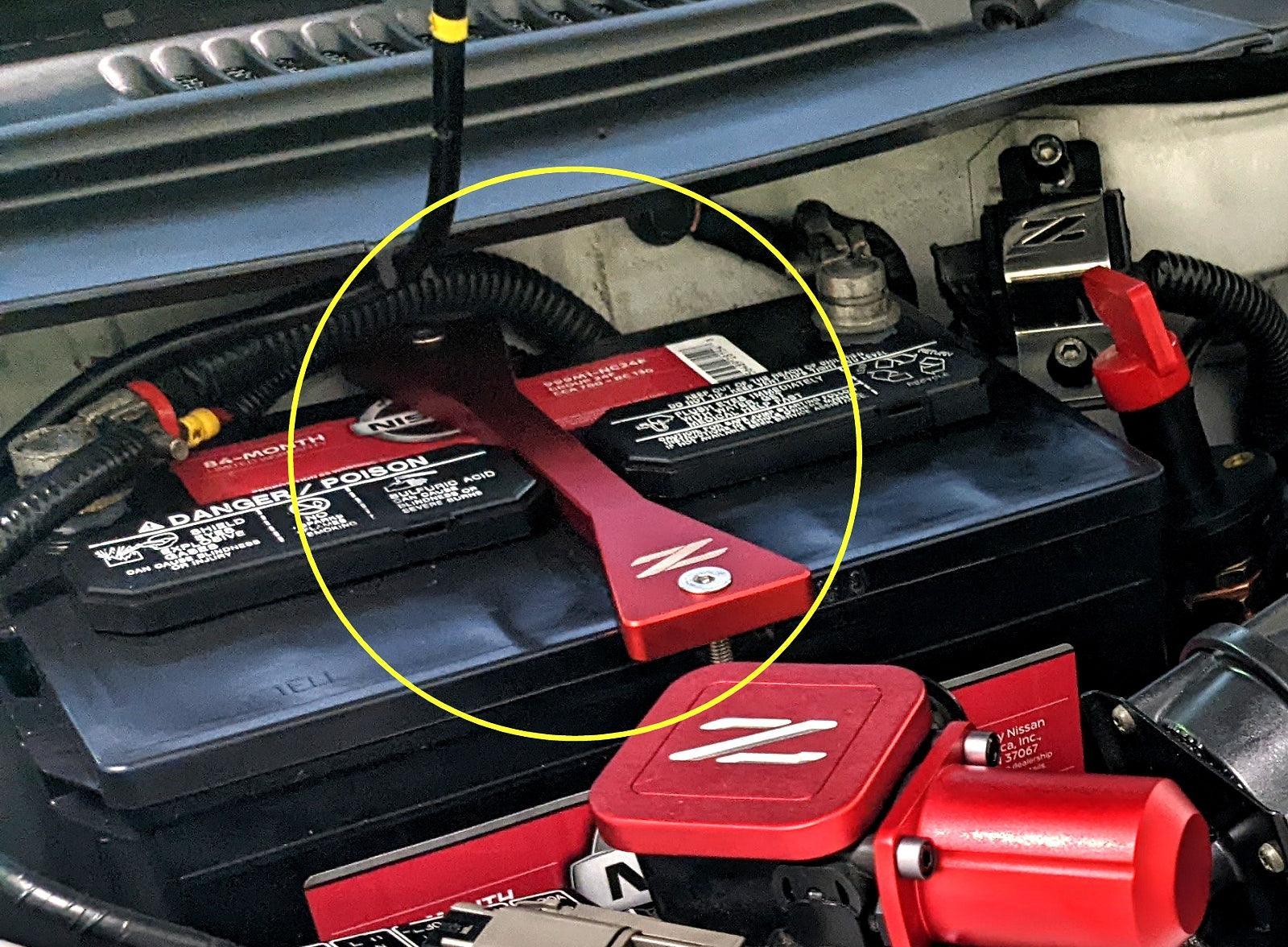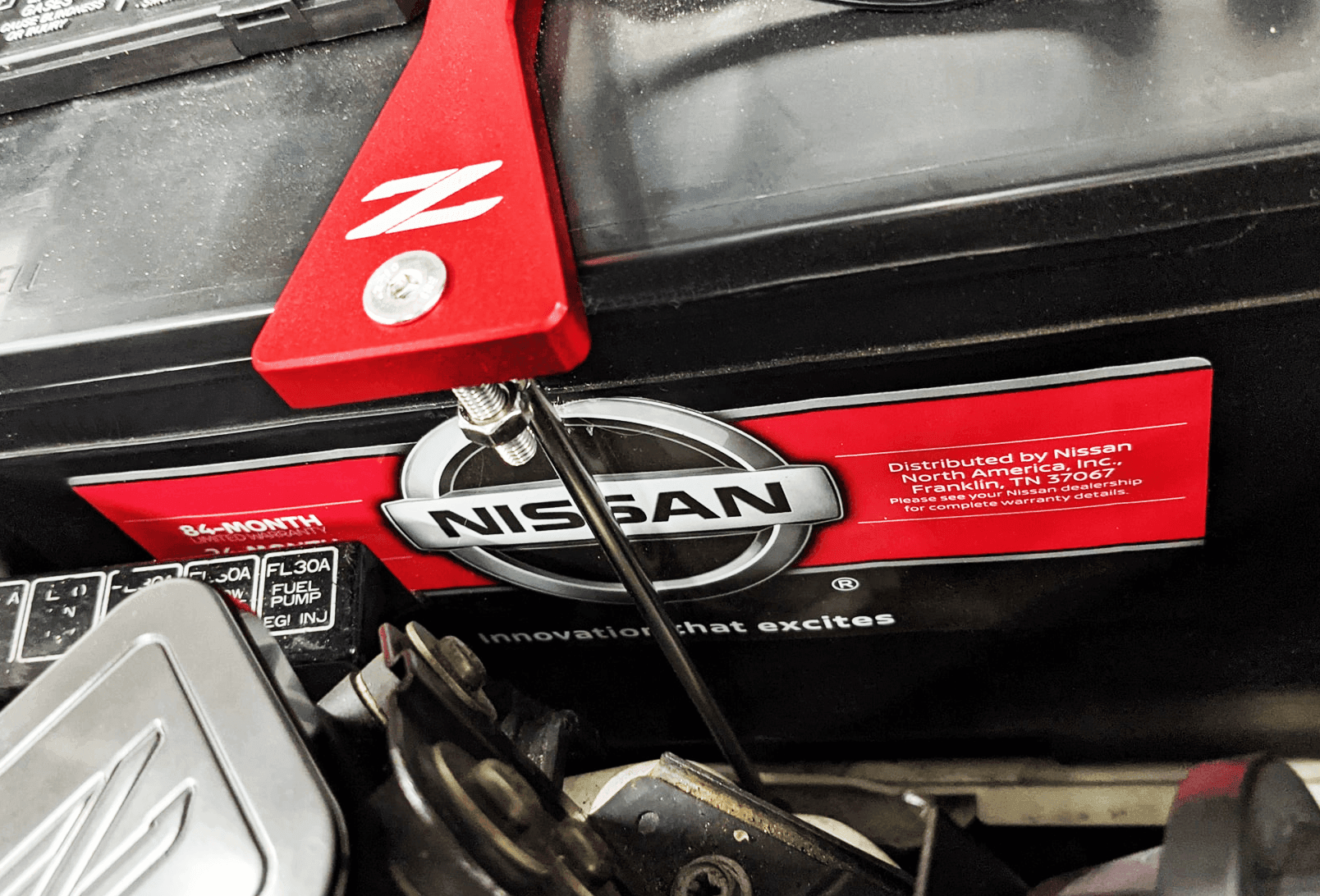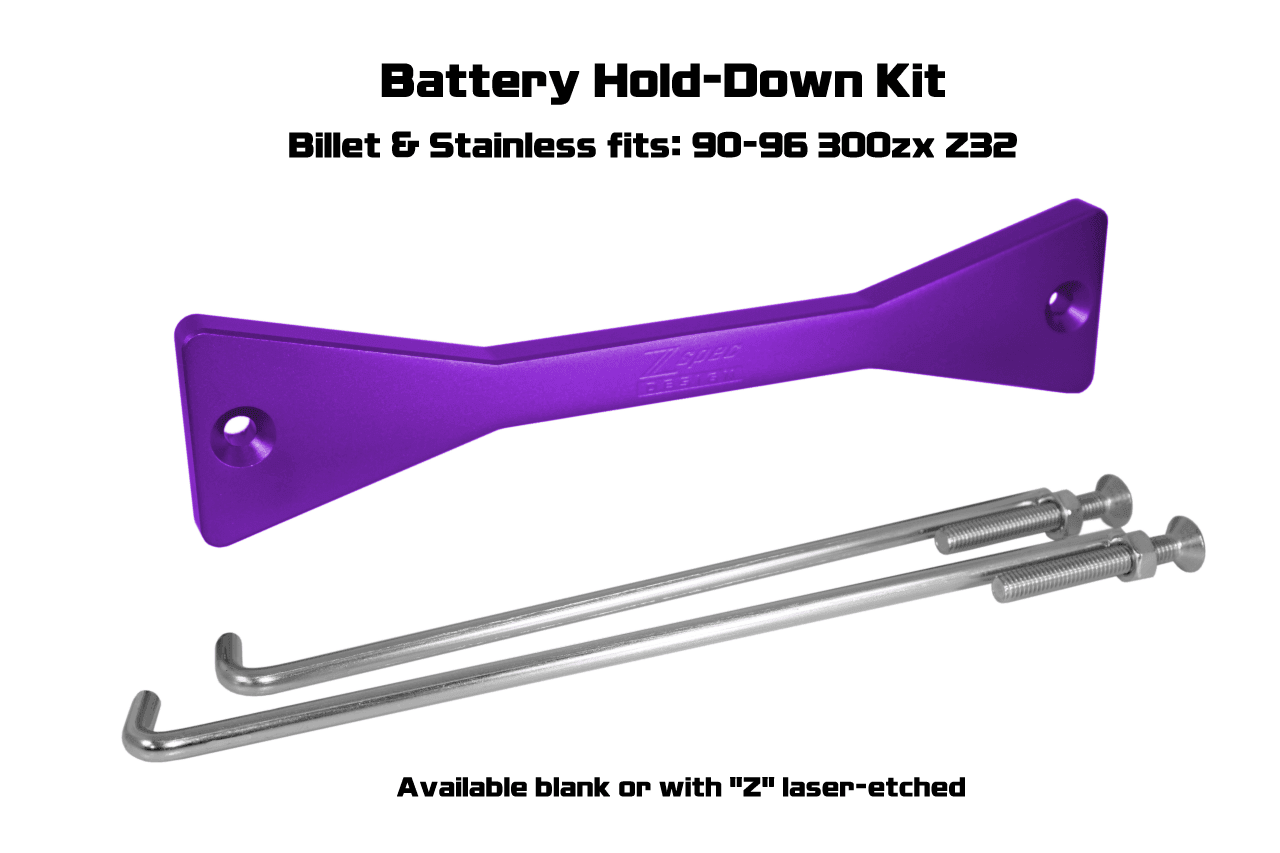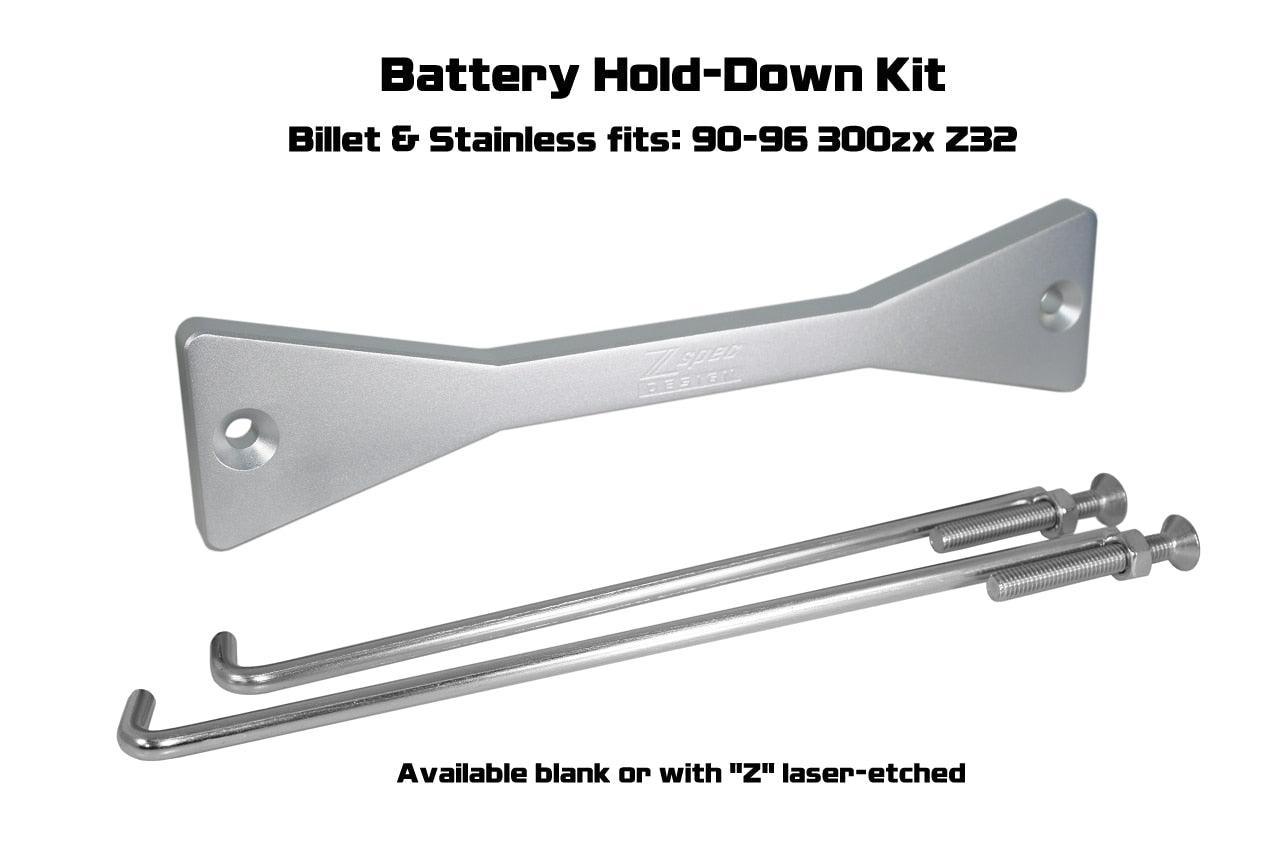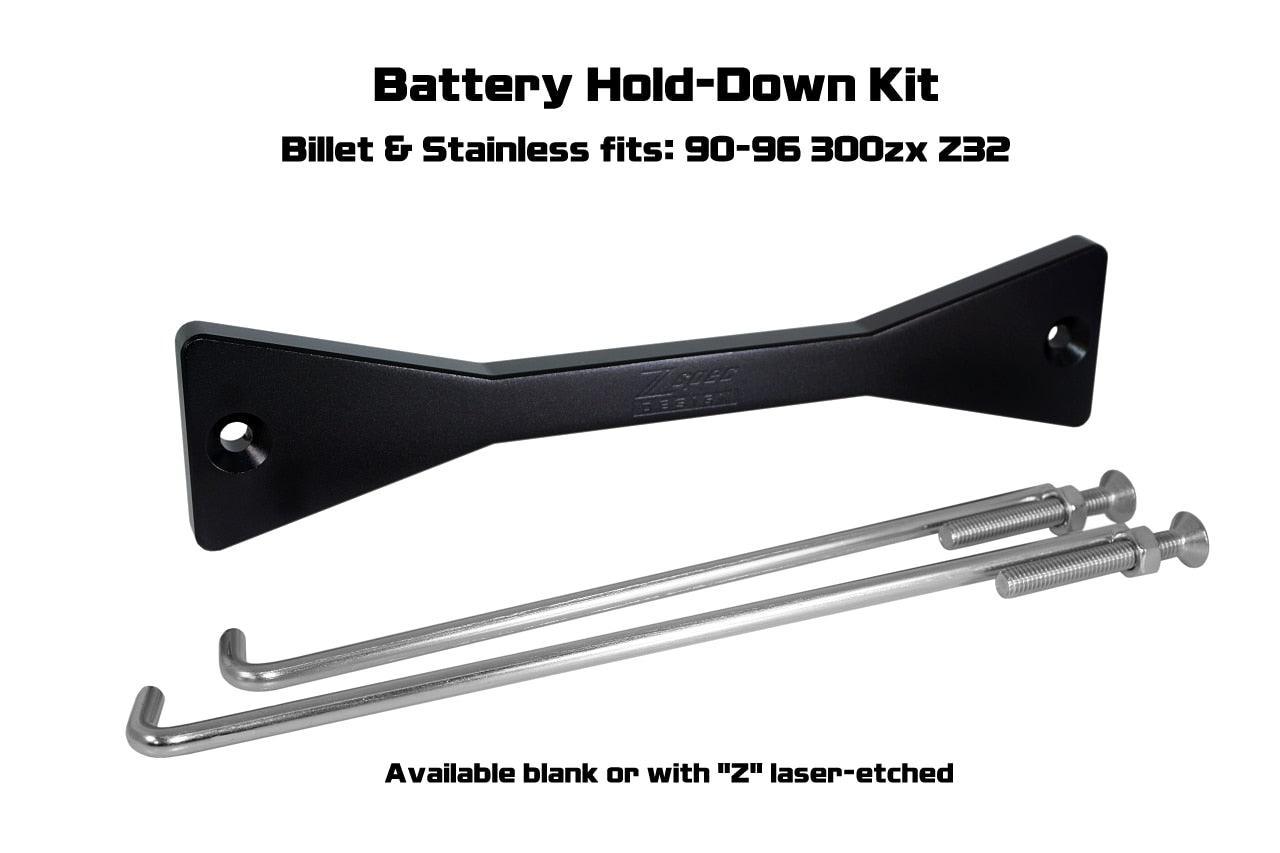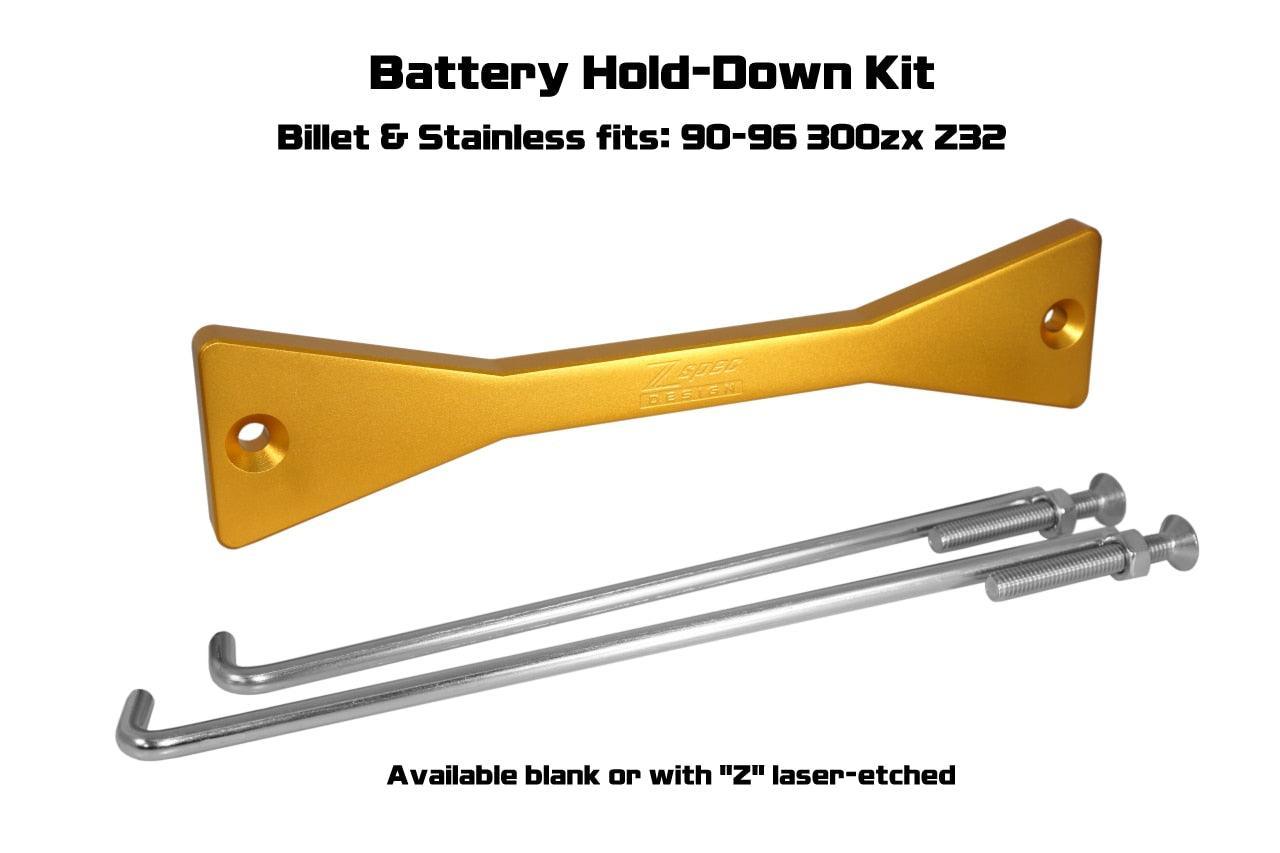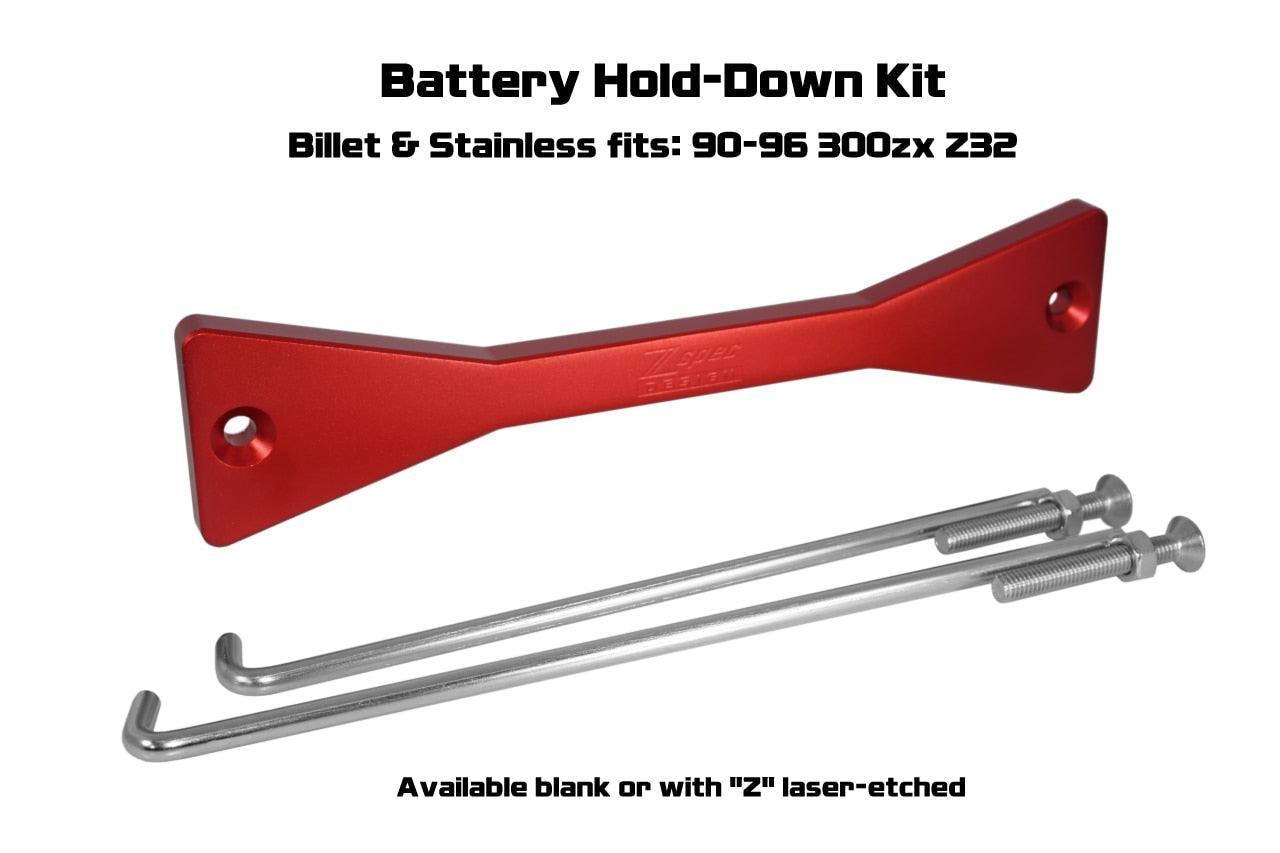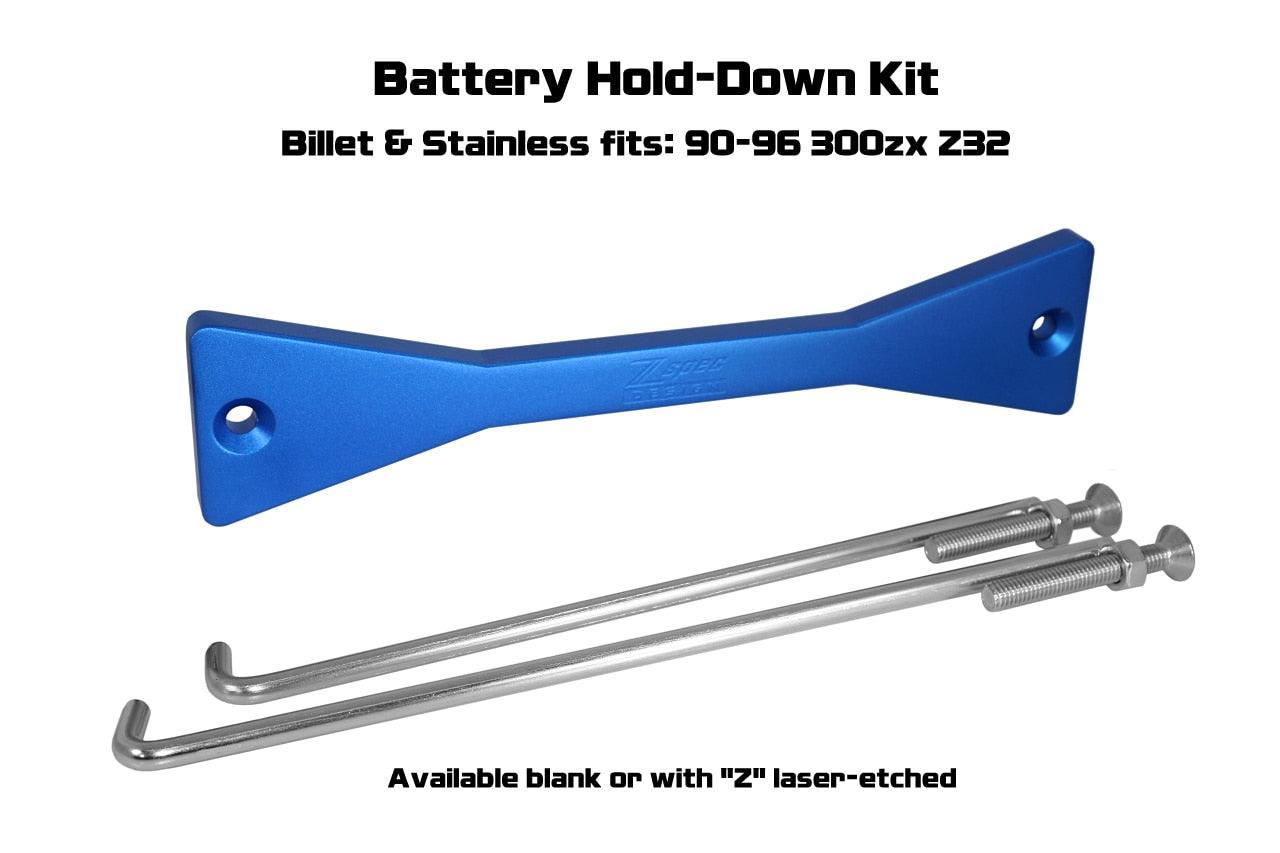 ZSPEC Battery Hold Down/Bracket for '90-96 Nissan Z32 300zx, Billet w/ Stainless Hardware
ZSPEC Billet-Aluminum top-bracket with stainless battery rods and fasteners.

Kit includes two stainless fasteners and two polished battery rods (accommodates batteries within .5" height variance from stock size).

Top-bracket is solid billet-aluminum and is available multiple hard-anodized finishes.
Available blank or with Z32-style logo etched into end of top bracket.
Fits: Z32 300zx, 1990-1996
Requires basic hand-tools for installation (not included).