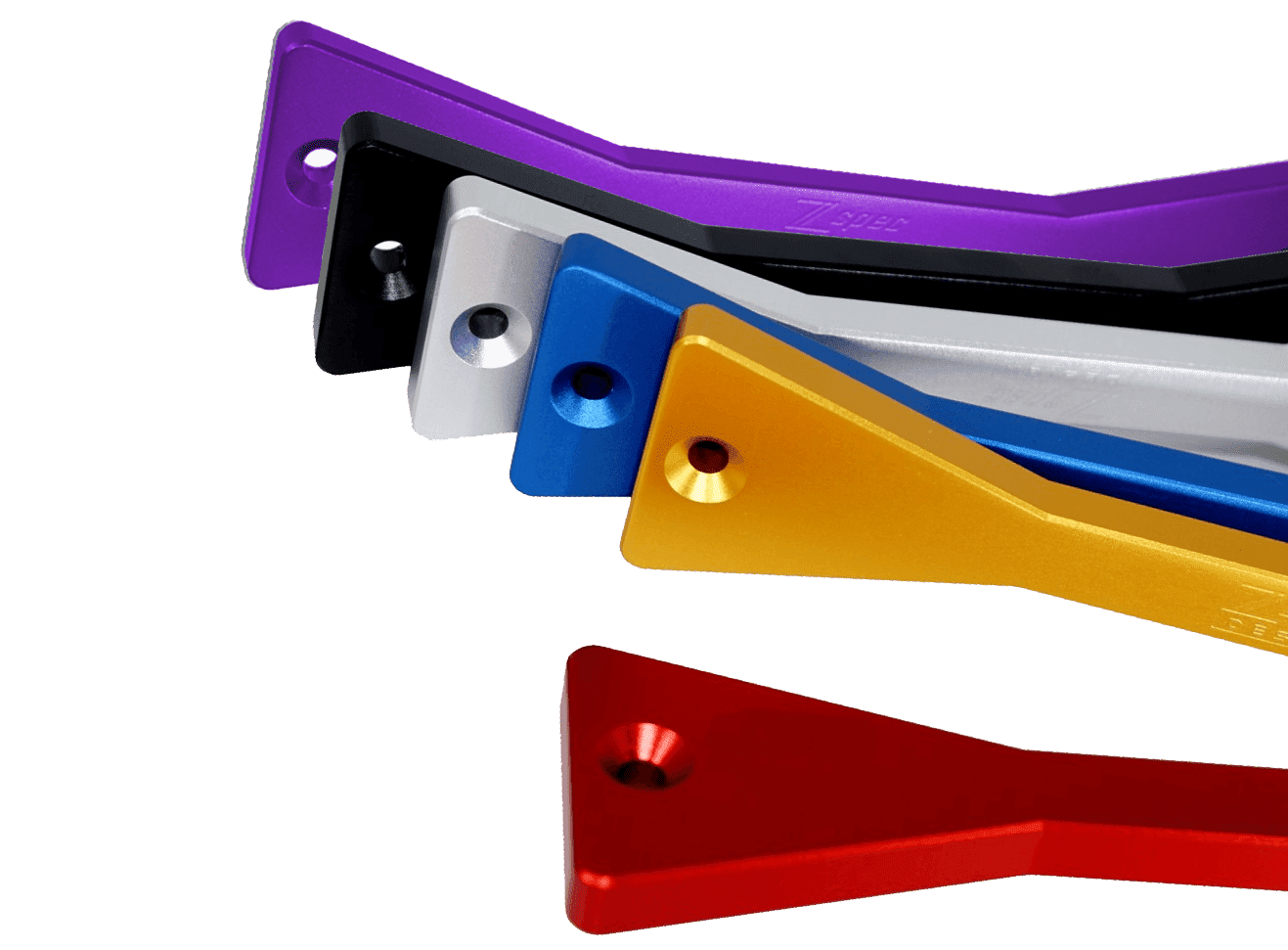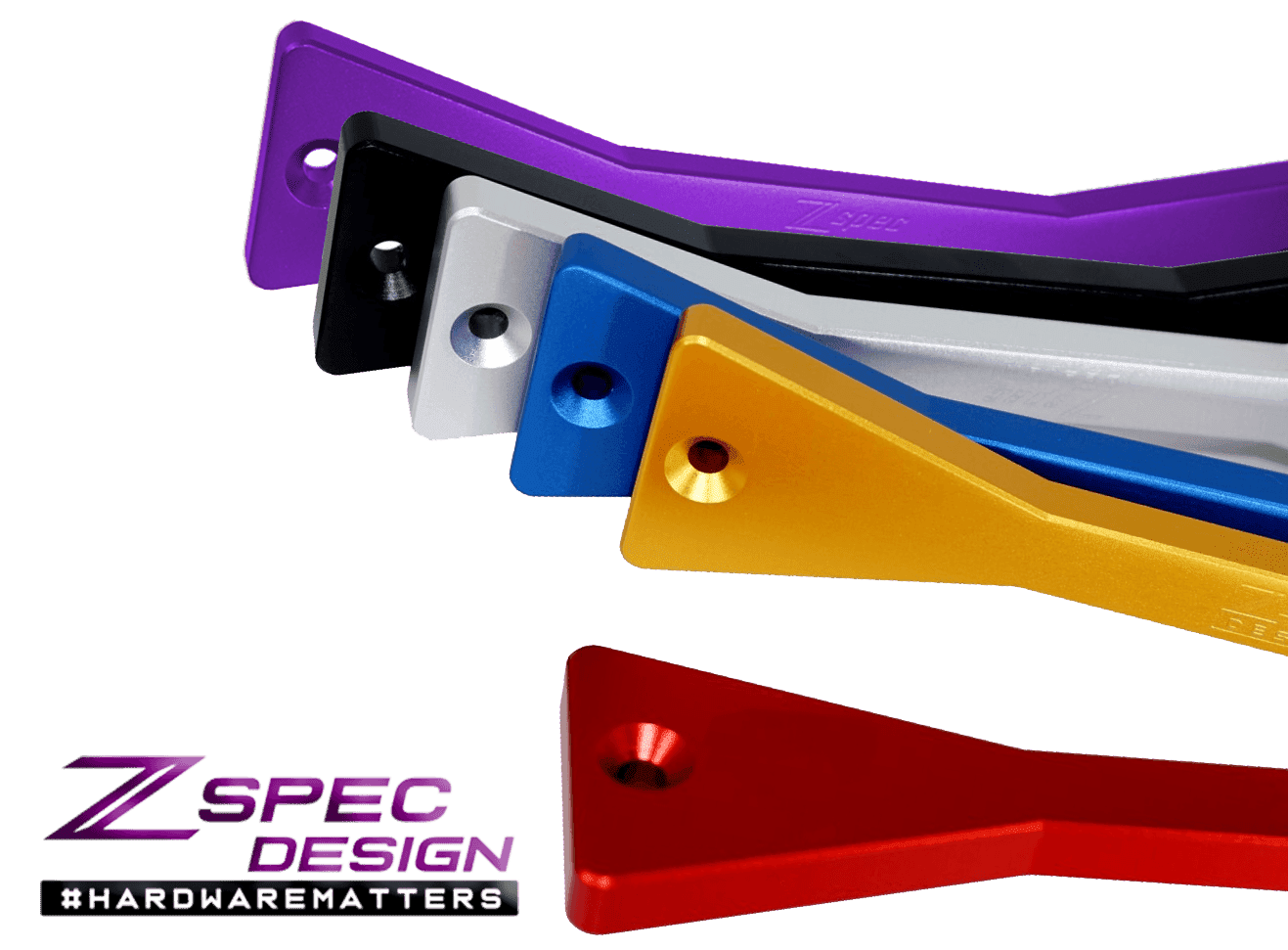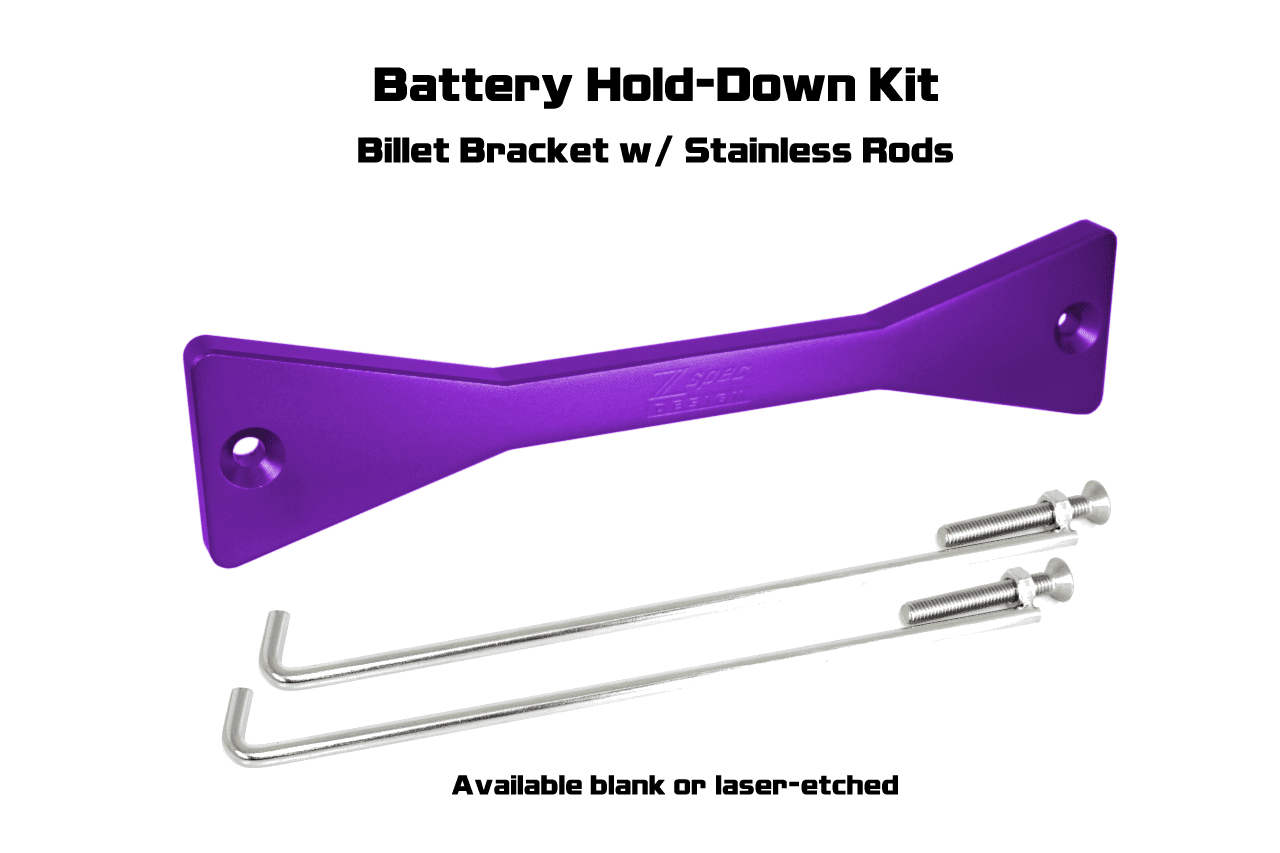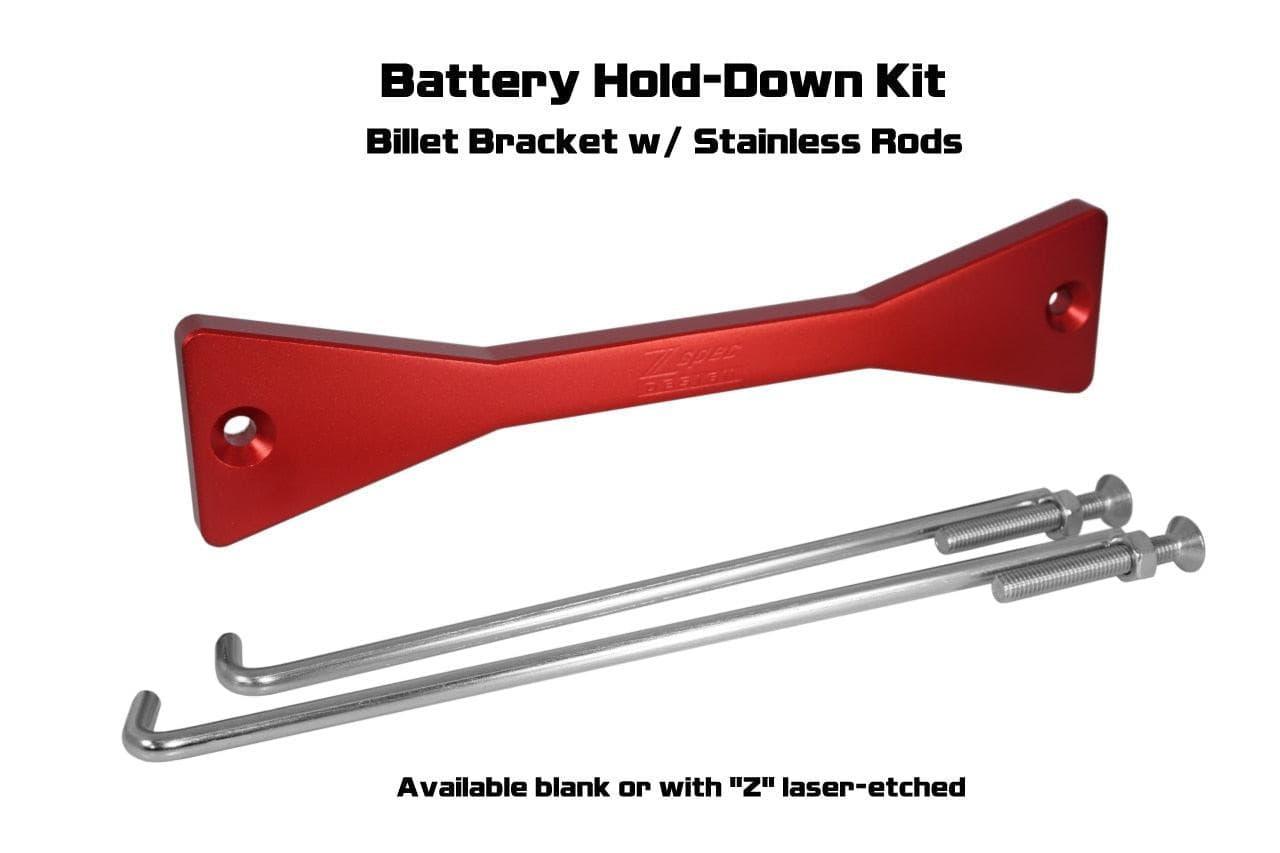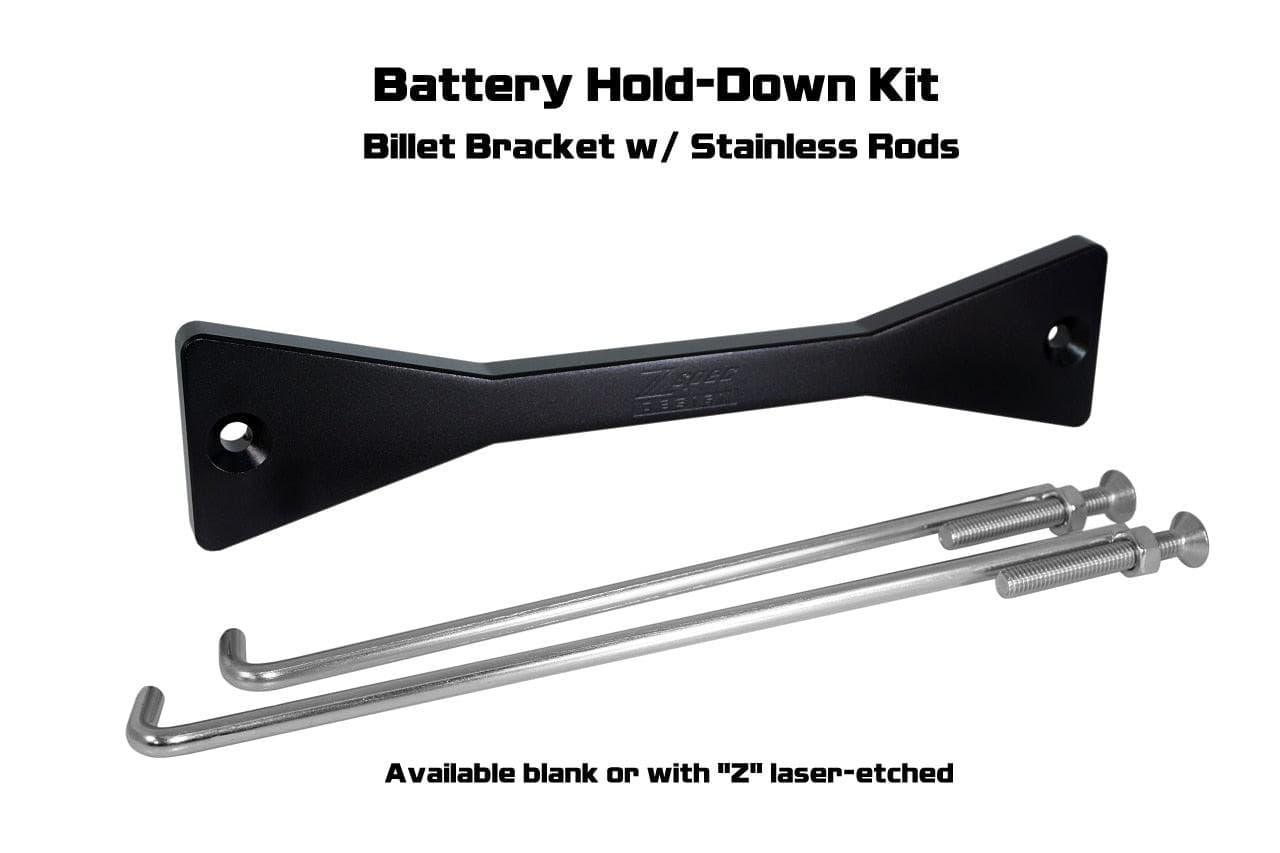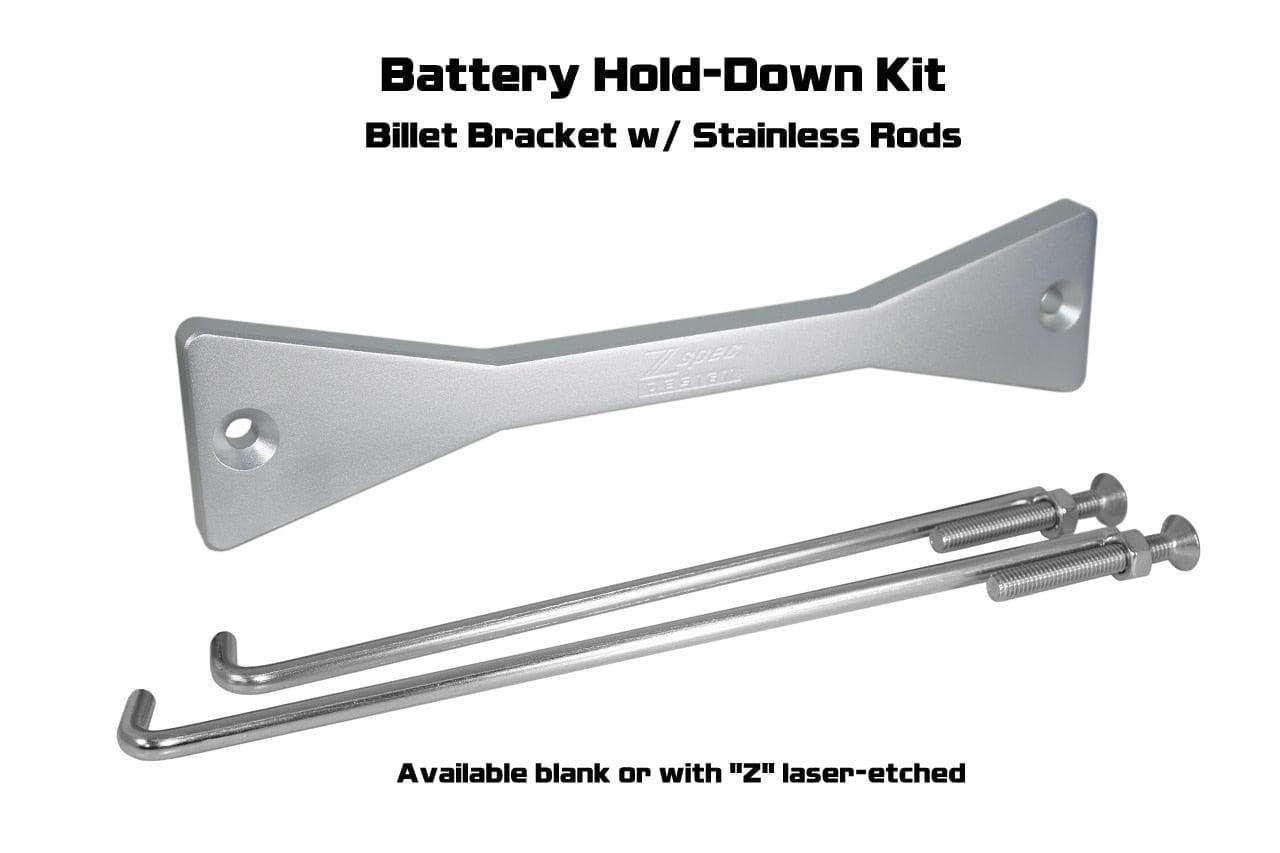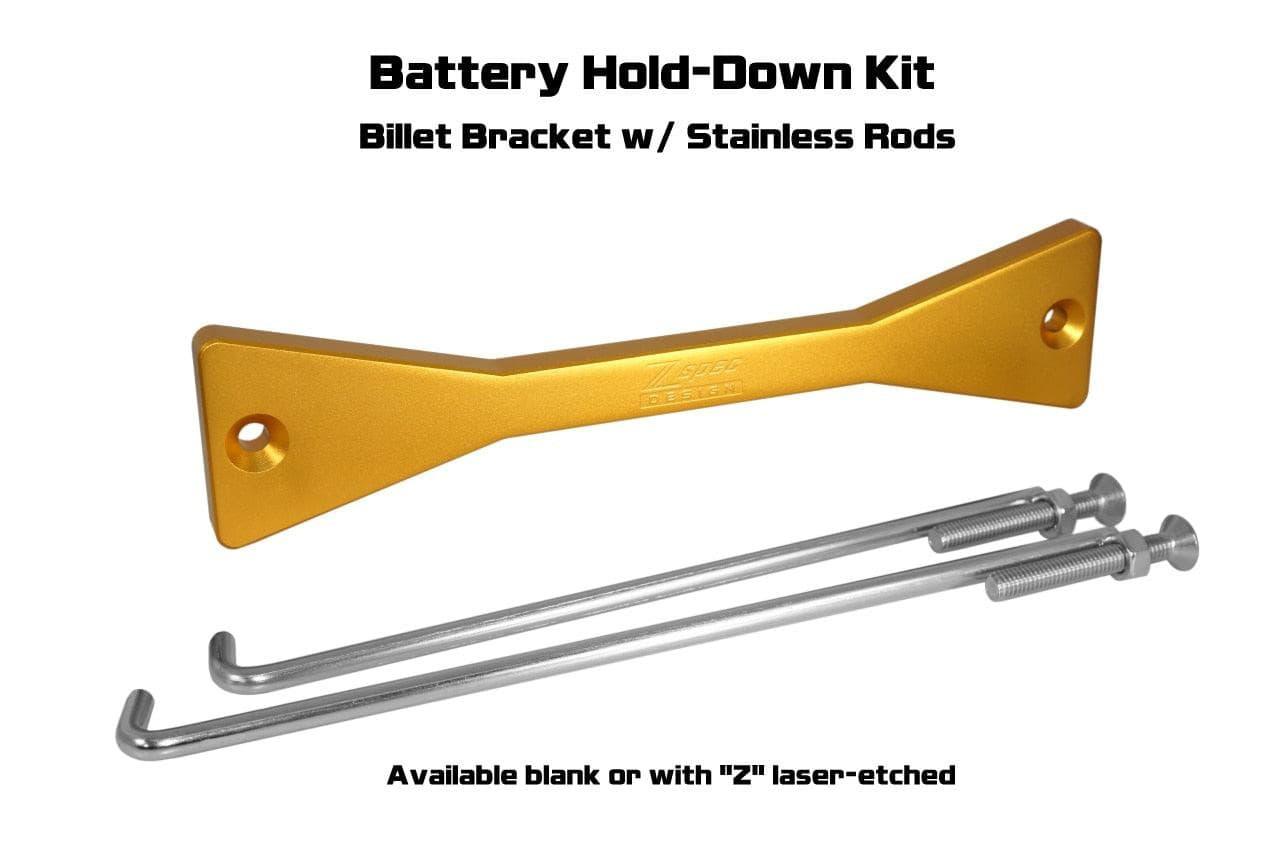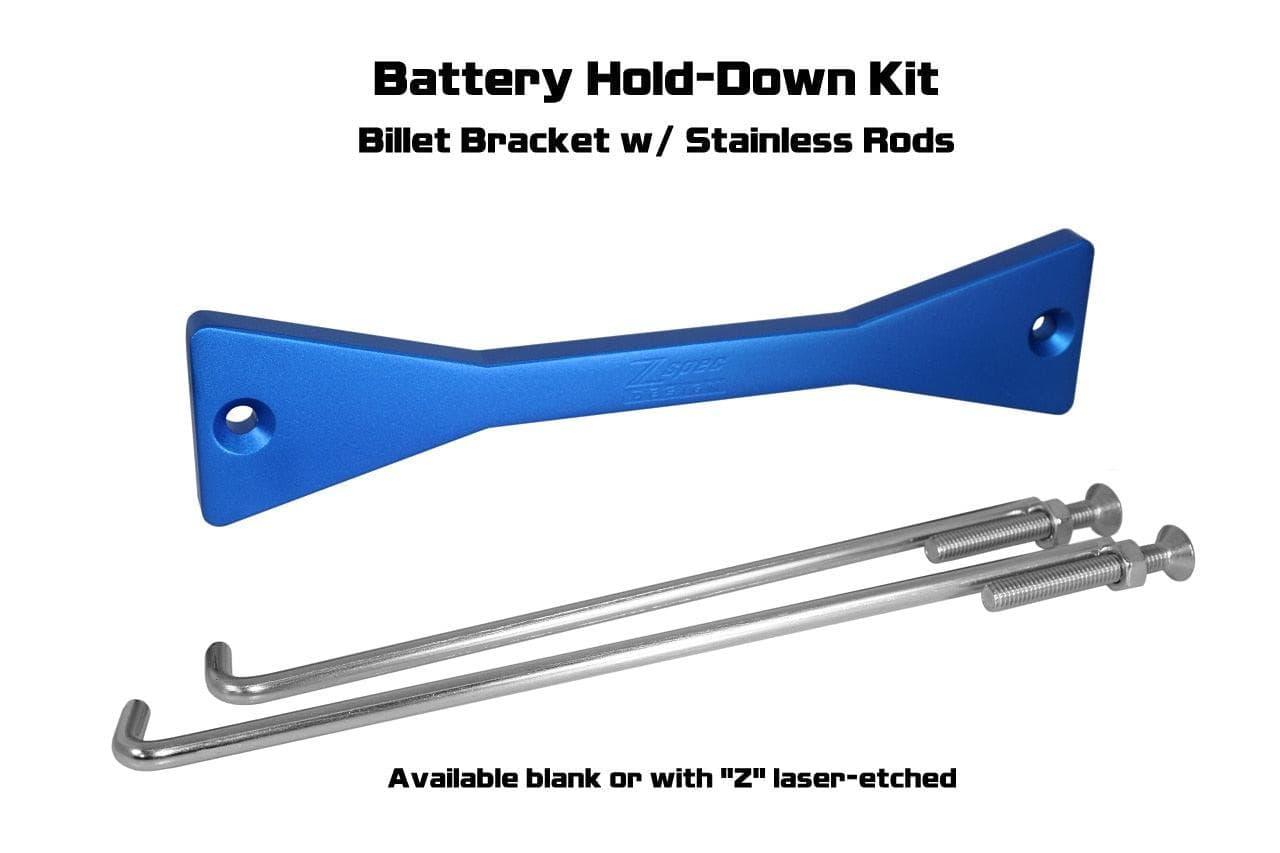 ZSPEC Battery Hold Down/Bracket for Datsun Z/ZX Cars, Billet w/ Stainless Hardware
ZSPEC's anodized billet-aluminum battery bracket kits for the Classic Datsun Z series (240z, 260z, 280z, 280zx).
These work well with both traditional (OEM-style) and flat-top style aftermarket batteries. The kit includes the top bracket, two replacement stainless battery "rods" and stainless fasteners. Rods allow you to connect/hook to the battery tray.
Requires basic hand-tools for installation (not included).