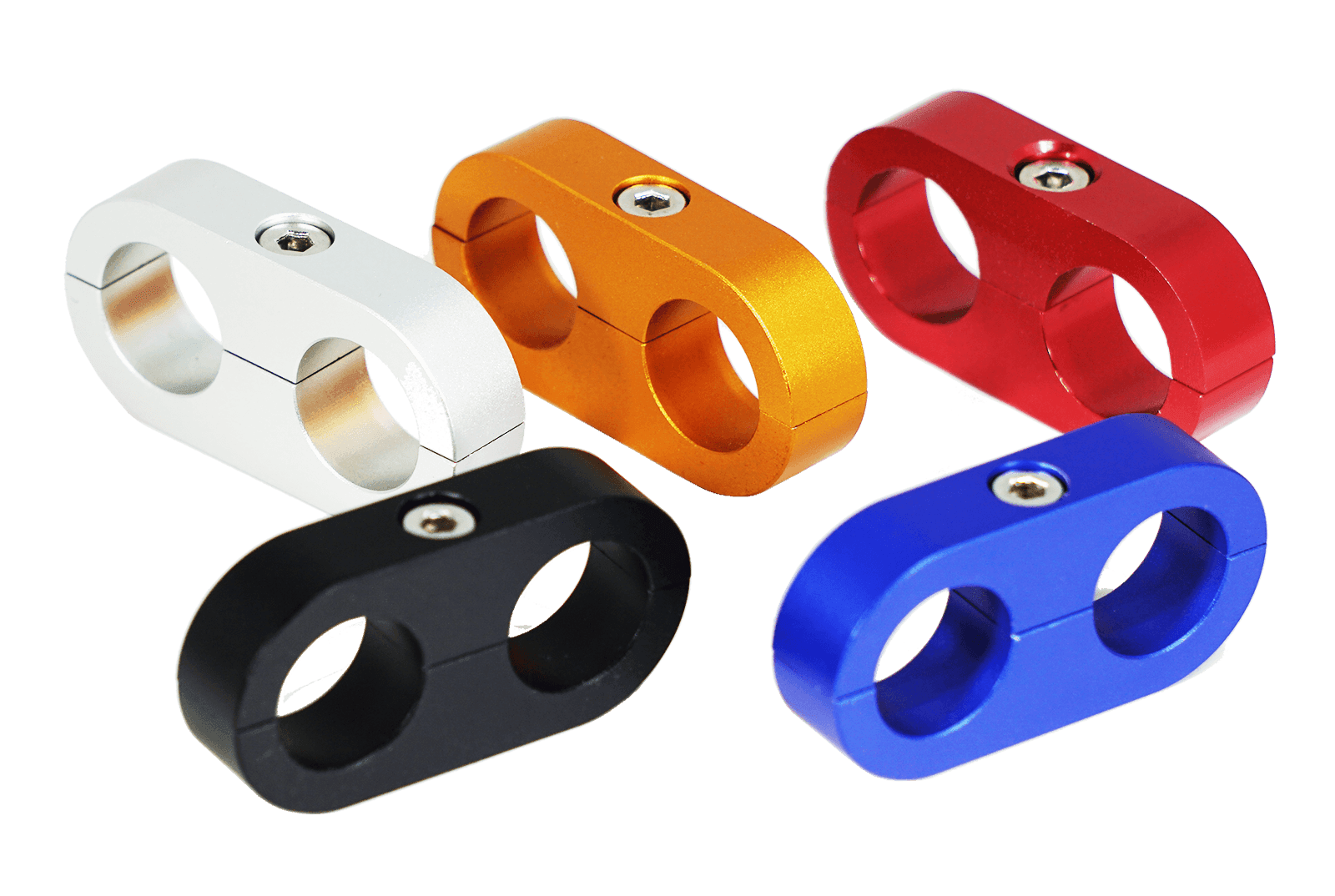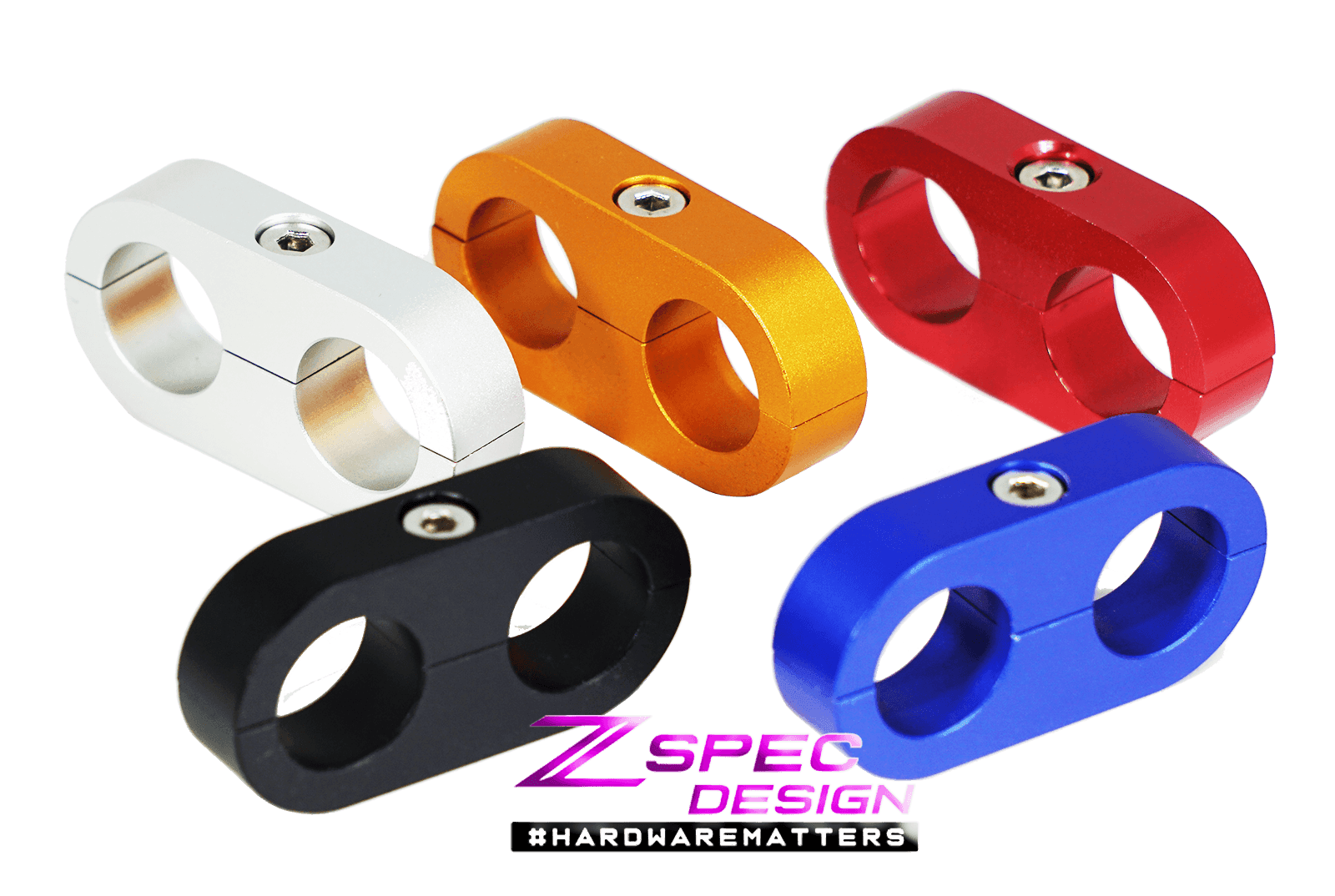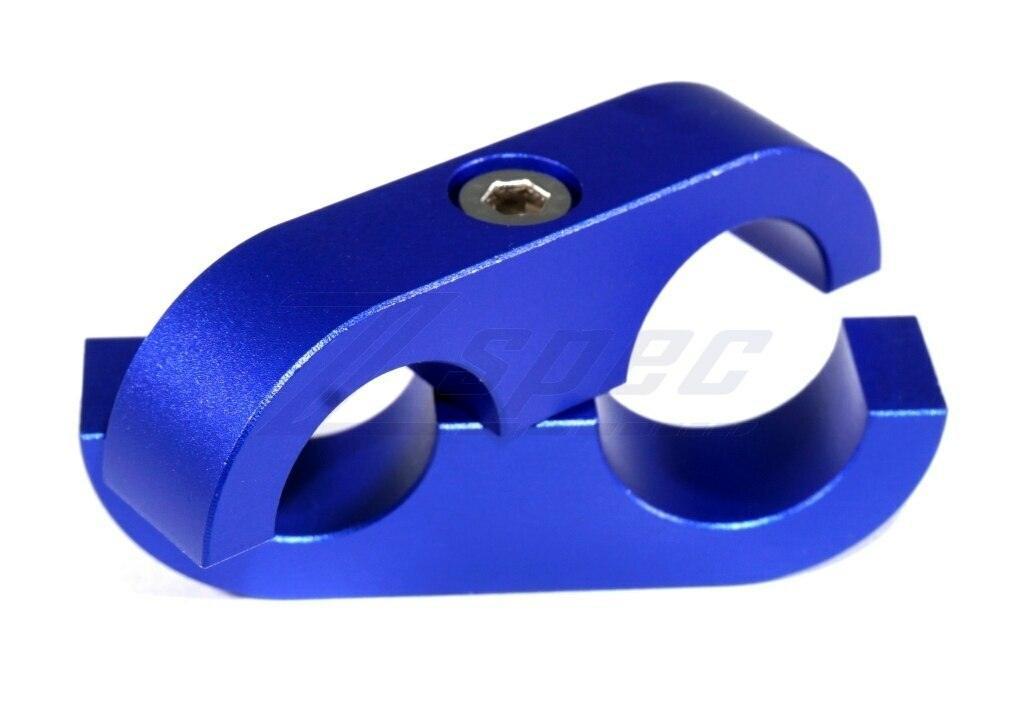 ZSPEC Billet Fuel Hose Clamp for rubber or braided hose, 15.1mm I.D. min.
ZSPEC's Fuel Hose Clamps can help you with your engine bay organizational needs.
The clamps tighten down to 15.1mm when fully closed making them suitable for some power-steering and oil cooler lines as well.
Our fuel line clamp holds two hoses side by side and uses a simple stainless fastener to tighten down the clamp.
The clamps are made from billet aluminum and are anodized in one of several colors to match our washer solutions.
Requires allen key for installation (not included).