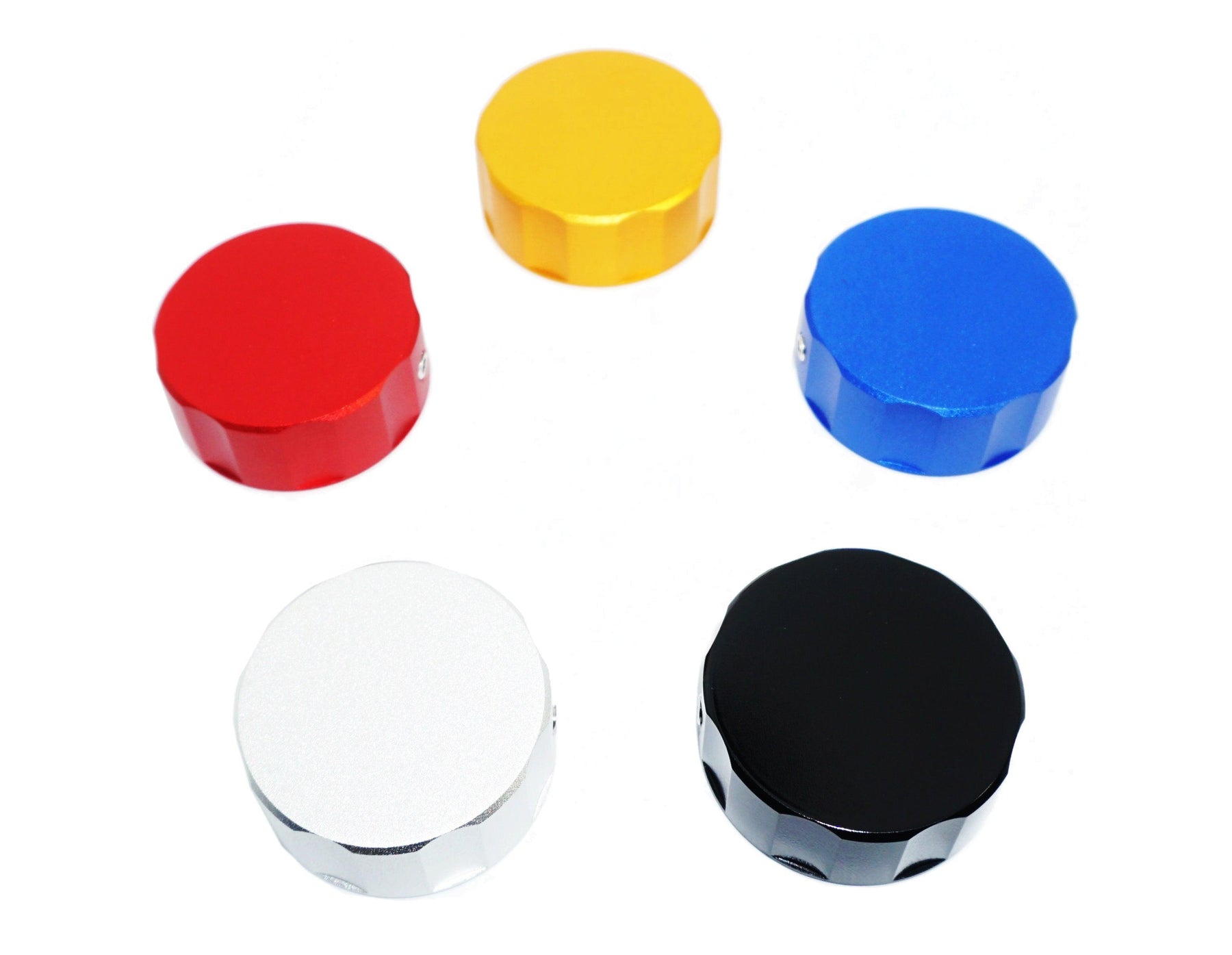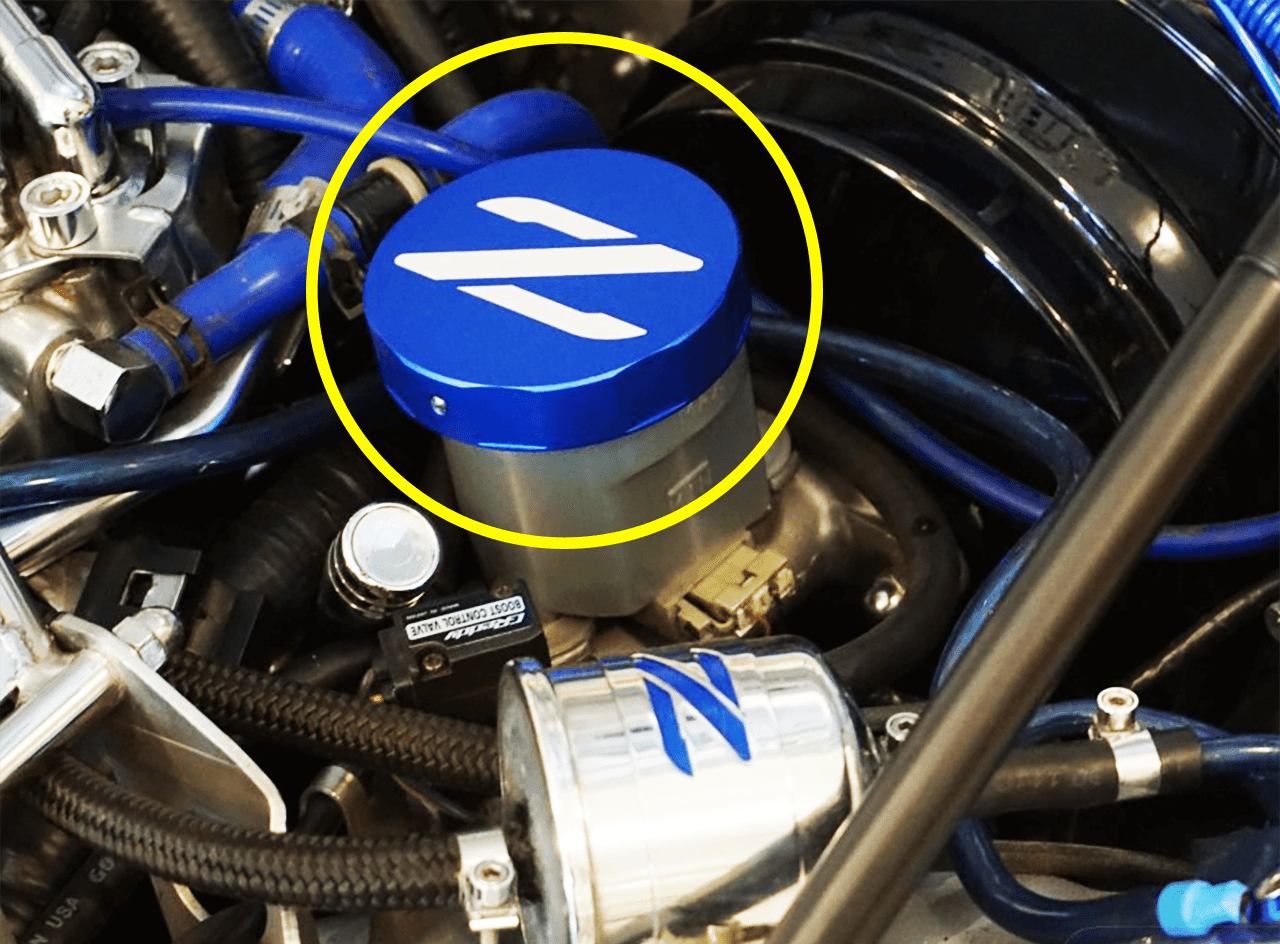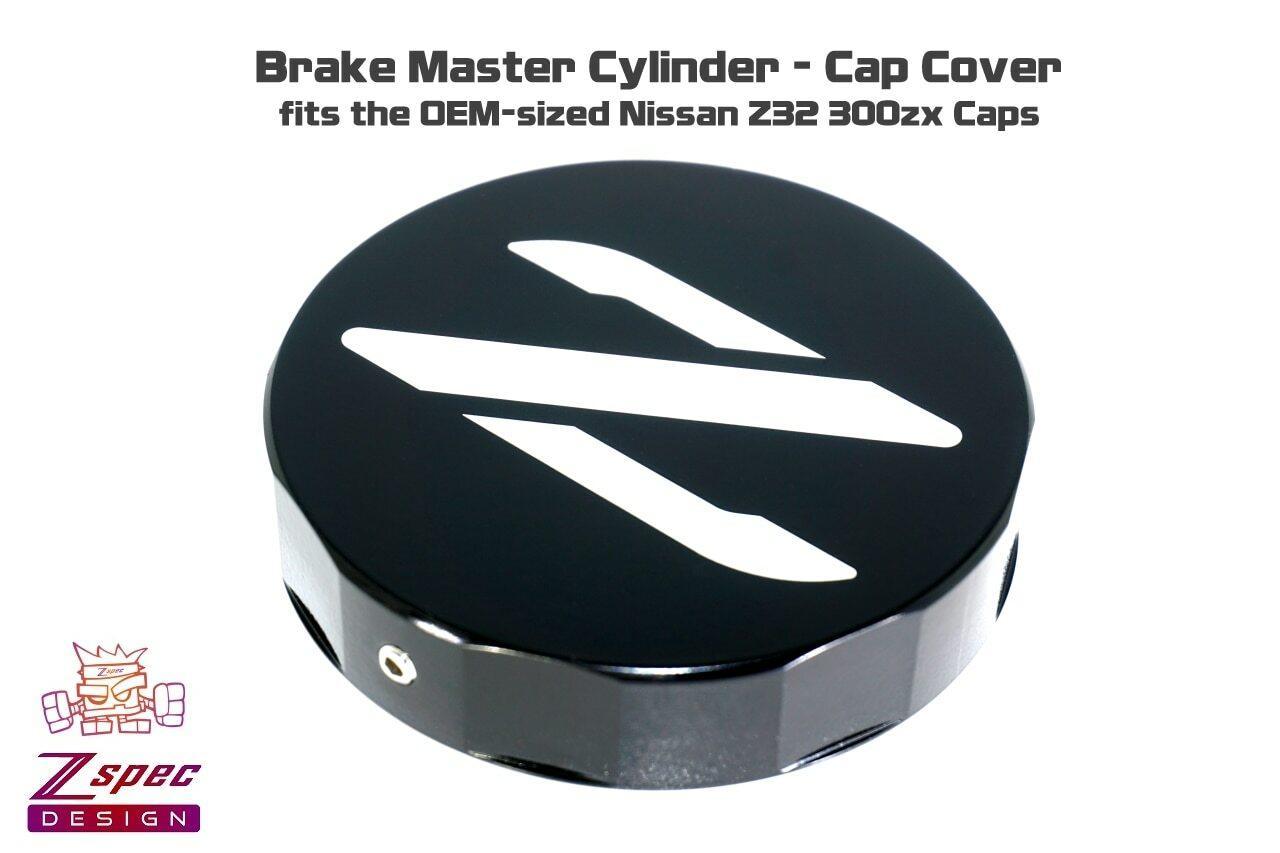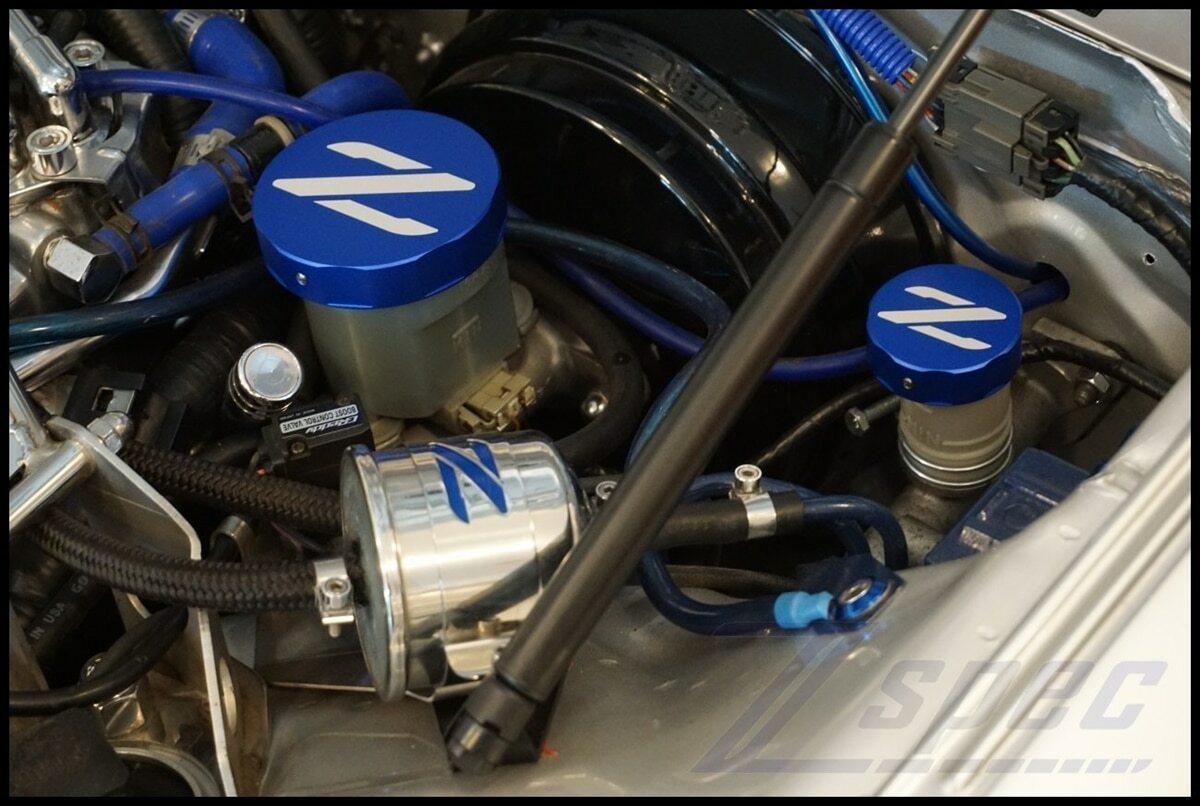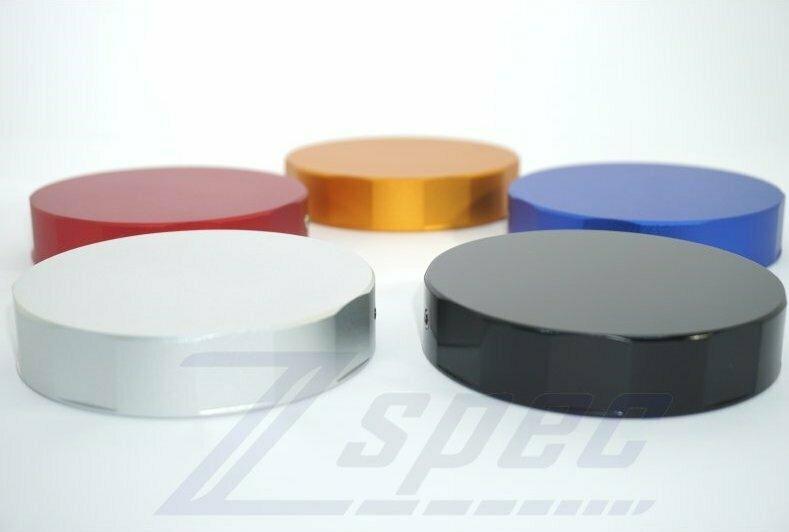 ZSPEC Billet Reservoir Cap Cover BMC 83mm I.D. for Nissan Z32 300zx
*Brake Master Cylinder Cap Cover for the Z32 300zx**

The Z32 300zxs engine bay dress-up isnt complete without some fluid reservoir caps. With few options on the market (especially in multiple colors/finishes), we decided to embark on developing our own.

We now offer billet-aluminum reservoir cap covers for the Clutch Master Cylinder, Brake Master Cylinder (OEM-sized reservoir cap), Power Steering Reservoir, and the Coolant Overflow Cap* (you must remove stock tabs on OEM cap before fitting). These are available in Anodized Finishes (except black, which is powder-coated finish).

Available with and without the "Z32 style logo laser-etched. For those twin-turbo owners with the hole in the PS cap, you may self-drill the holes as we leverage these caps for other makes/models that do not have this hole. If you have any questions before buying, these are the INSIDE diameter measurements for the caps we have available. Brake Master Cylinder cap INSIDE DIAMETER (for what we have available) is 83mm.
Includes Allen-Key for Installation.