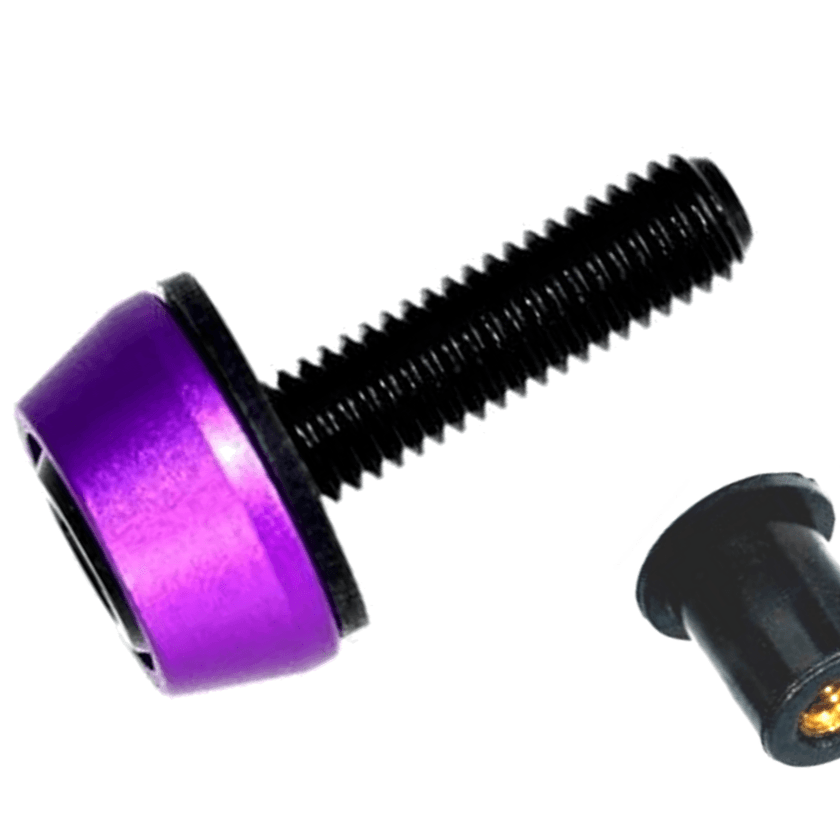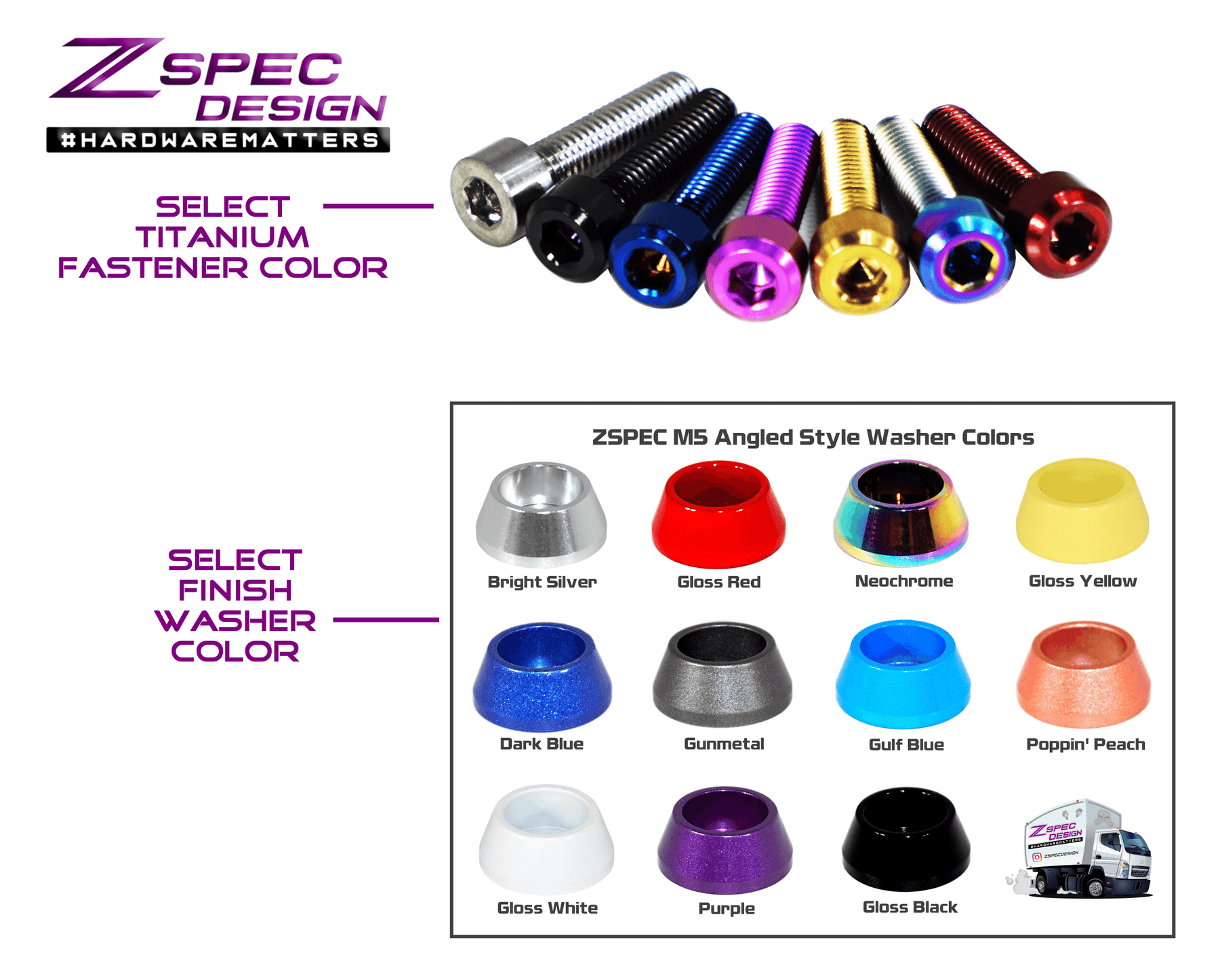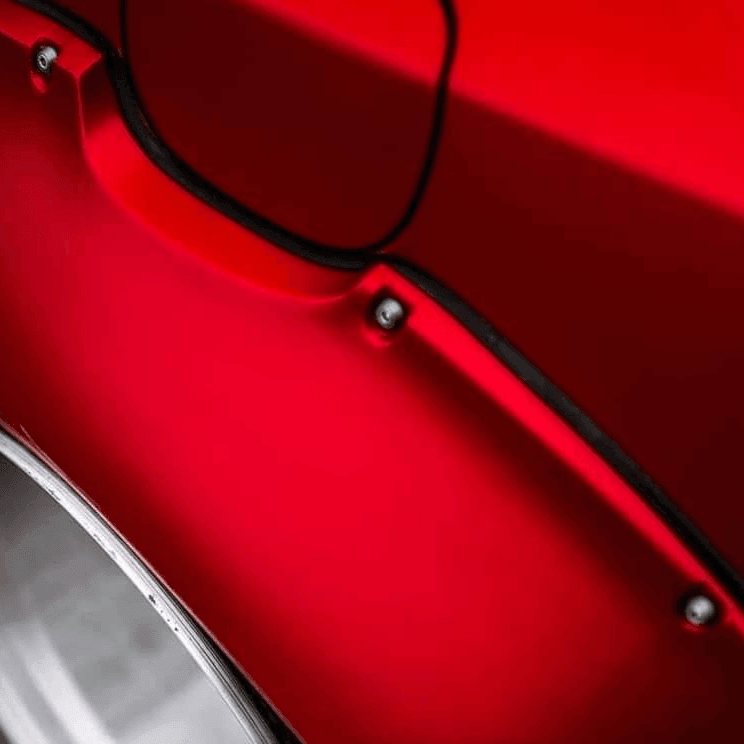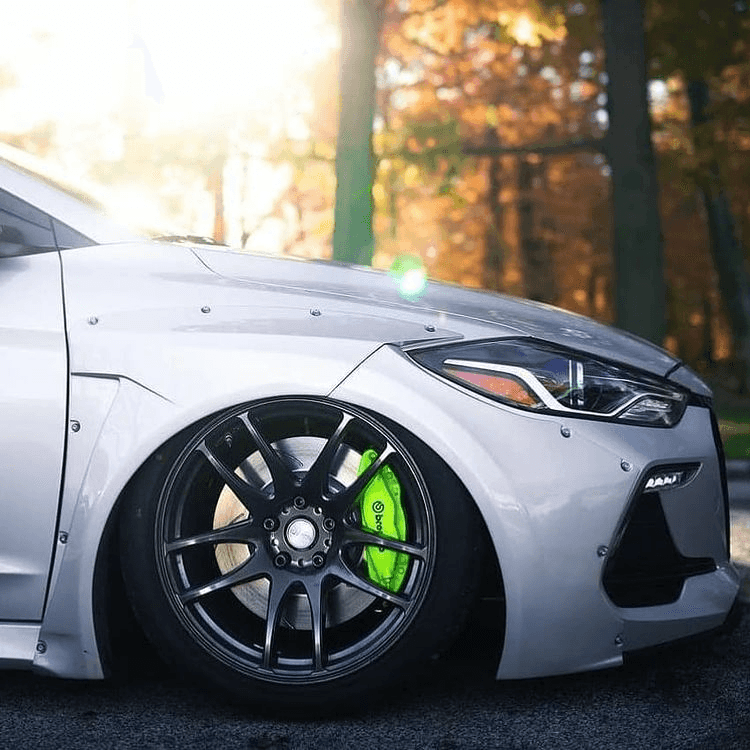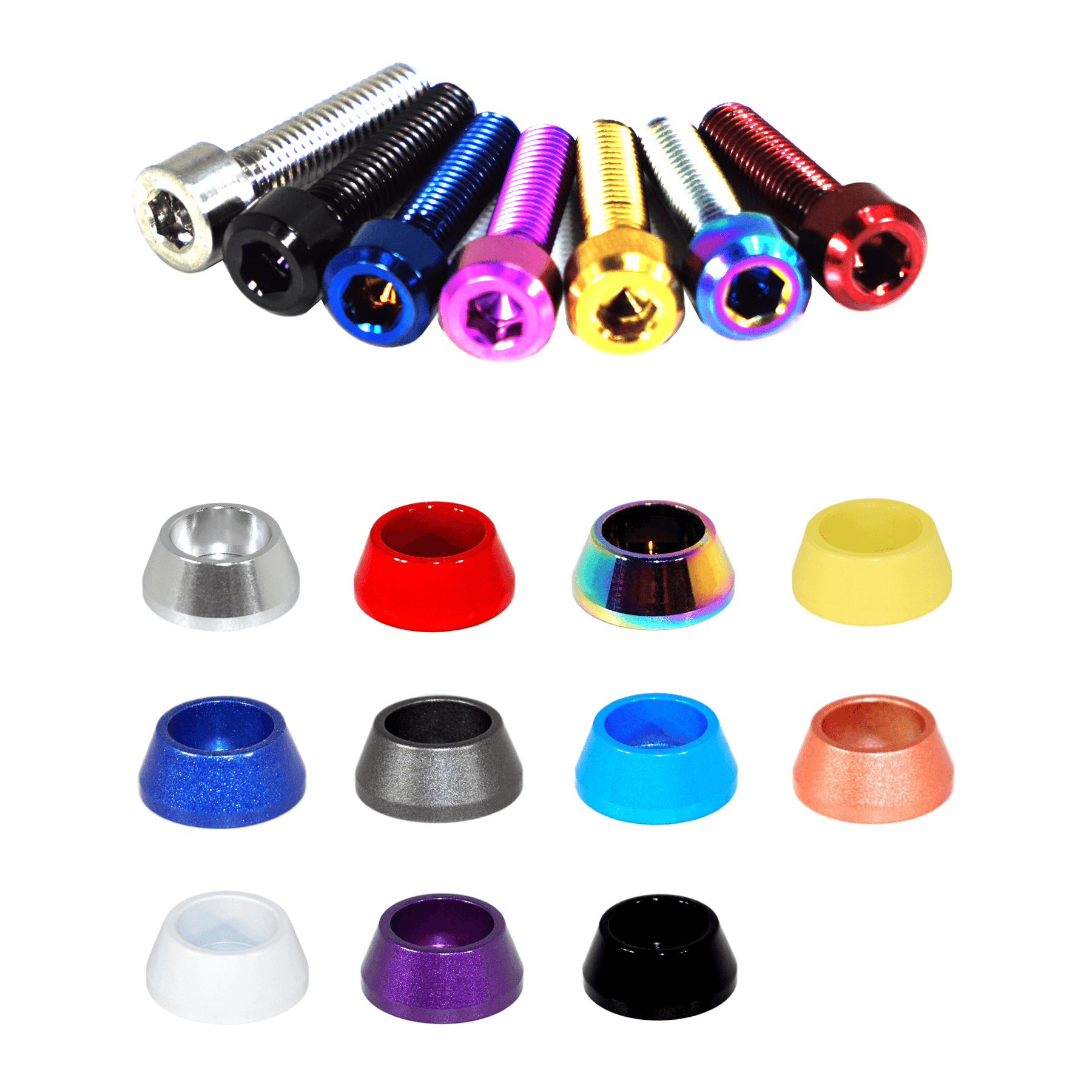 ZSPEC Body Kit Fastener, M5x20mm Titanium & Billet w/WELL NUT, Sold per each
Washer Color:
Bright White
Body Kit Fastener Solution, titanium socket-cap fasteners with our billet angled-cup washers.
Solution includes:

(1) SHSC Titanium Fastener
(1) M5 Angled Finish Washer - 13.9mm wide x 5.9mm tall
(1) Silicone Seat Washer (protects paint)
(1) Rubber Well Nut

Great for a variety of over-fender, wide-body kit, and fender flare needs.


Tools/bit specifications for mounting (not included):
5mm Drill Bit for Fasteners (used on body element)
6.8mm Drill Bit for Rivet Nuts (used on body) and Rivet-Nut Installation tool w/ M5x0.8 bit

Recommended: M5x0.8 "Tap" bit for cleaning threads on nuts (ensures smooth fastener install)

Professional Installation Recommended.