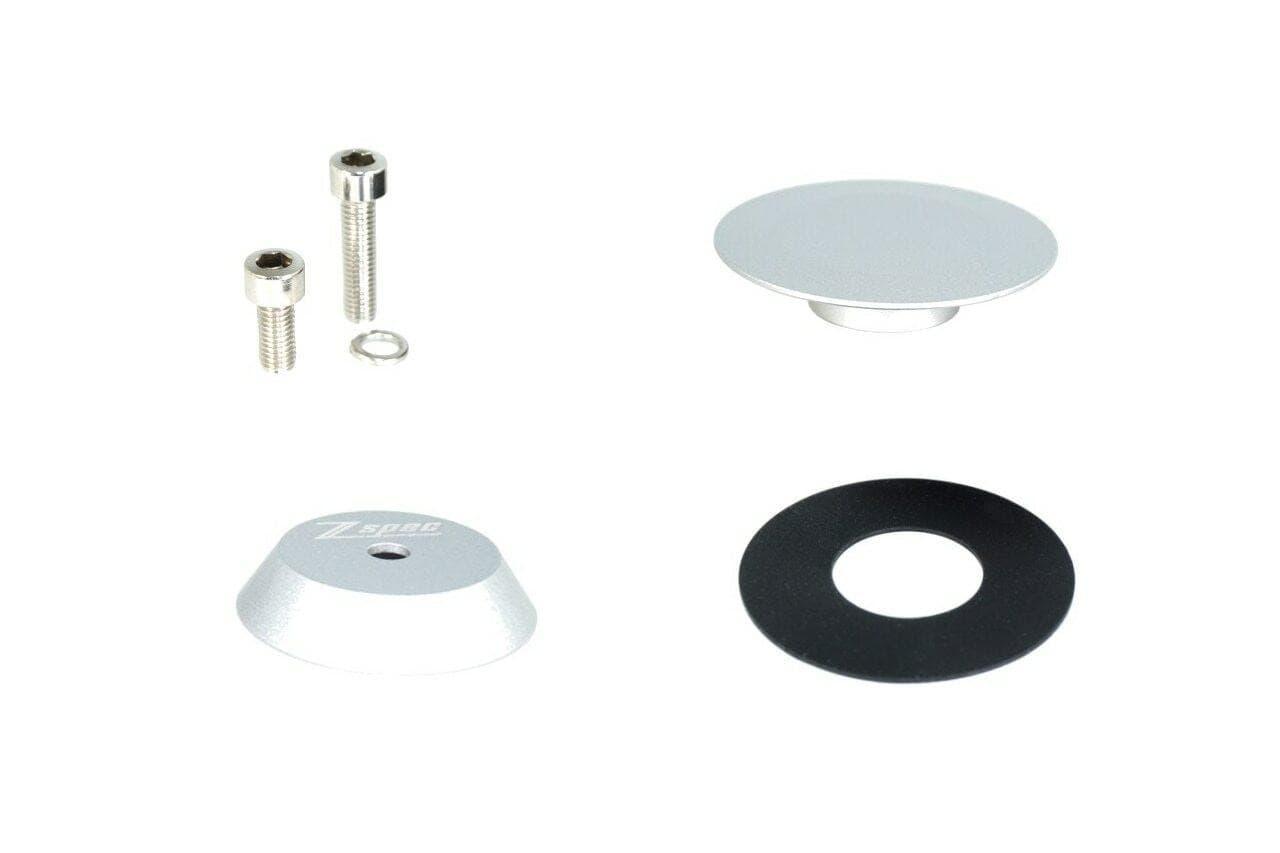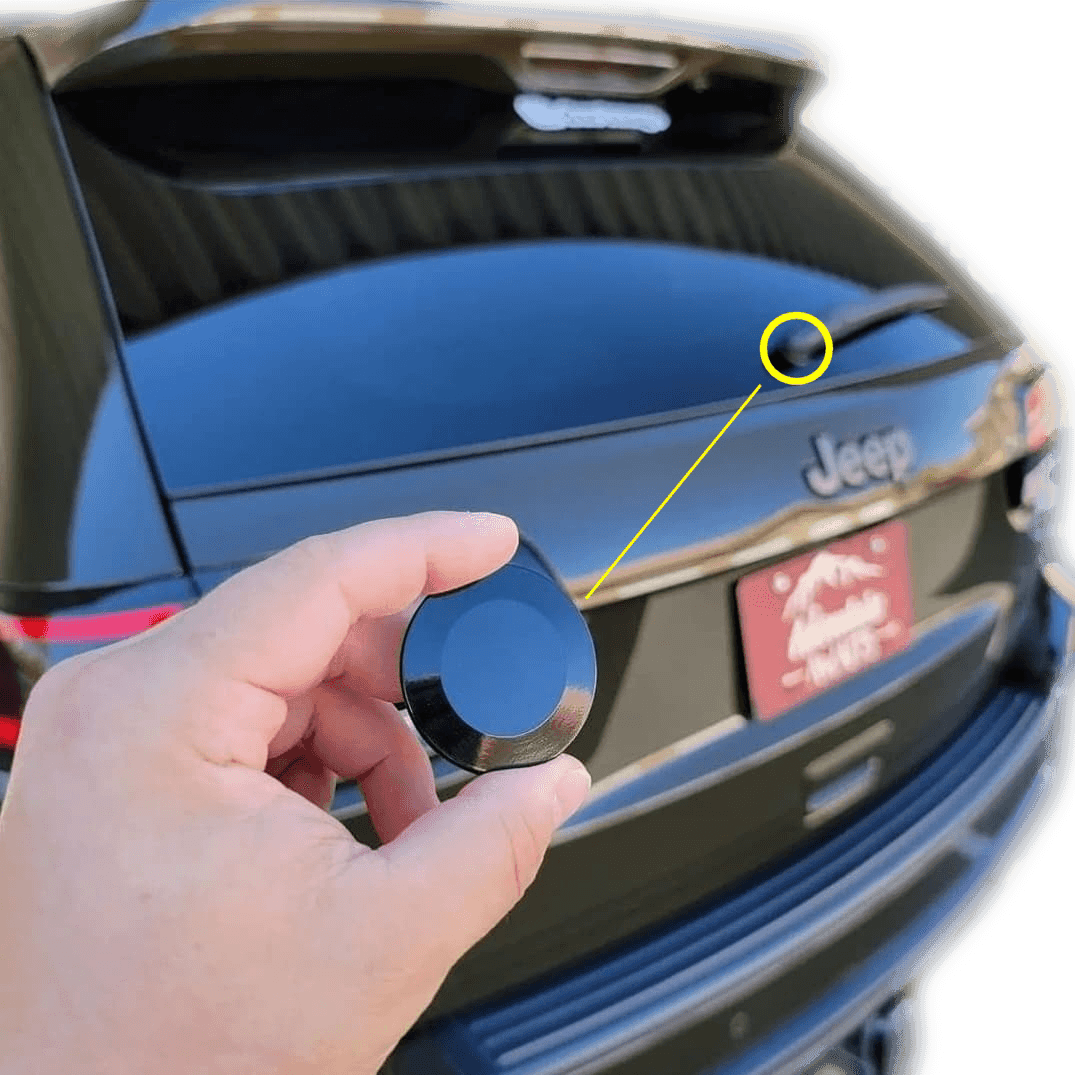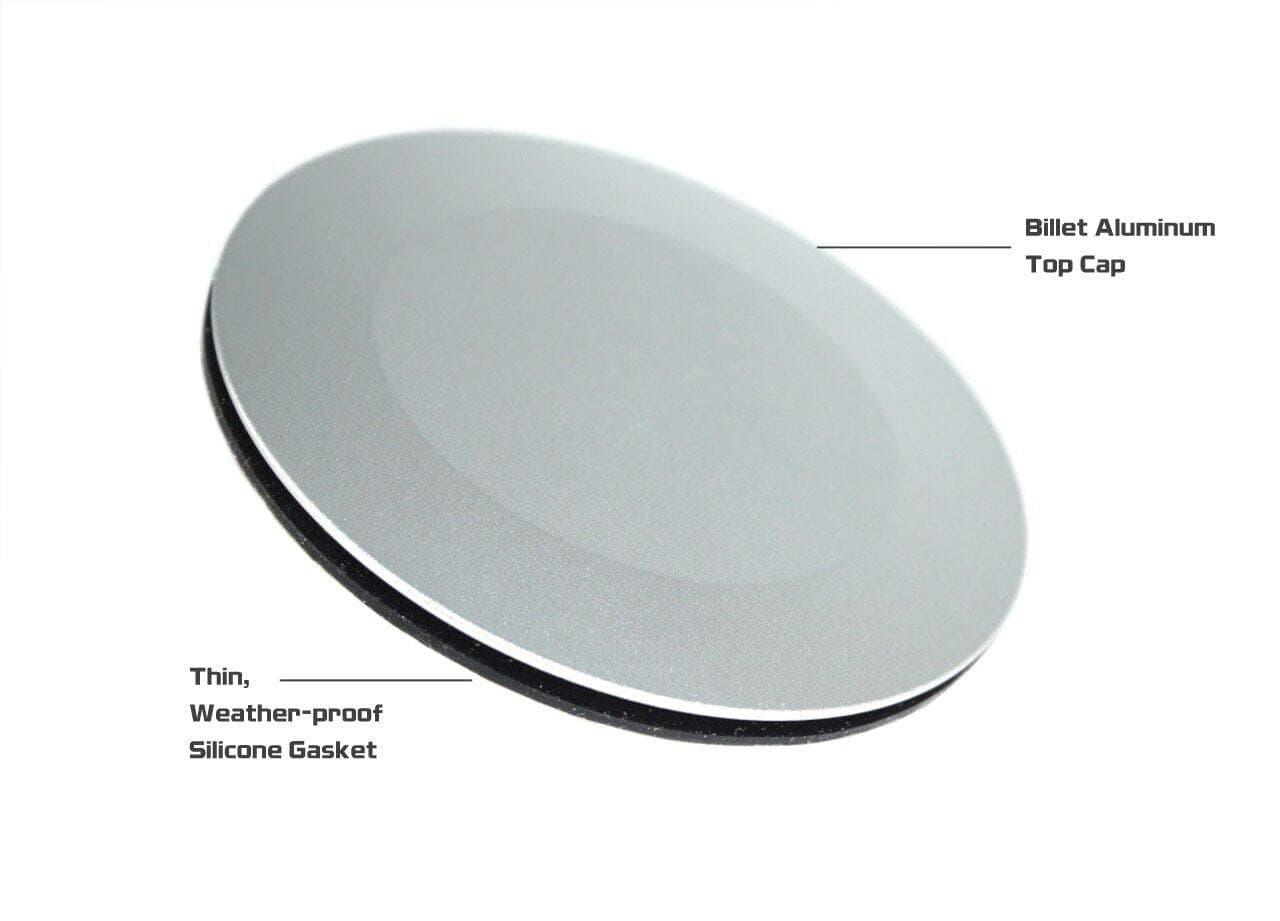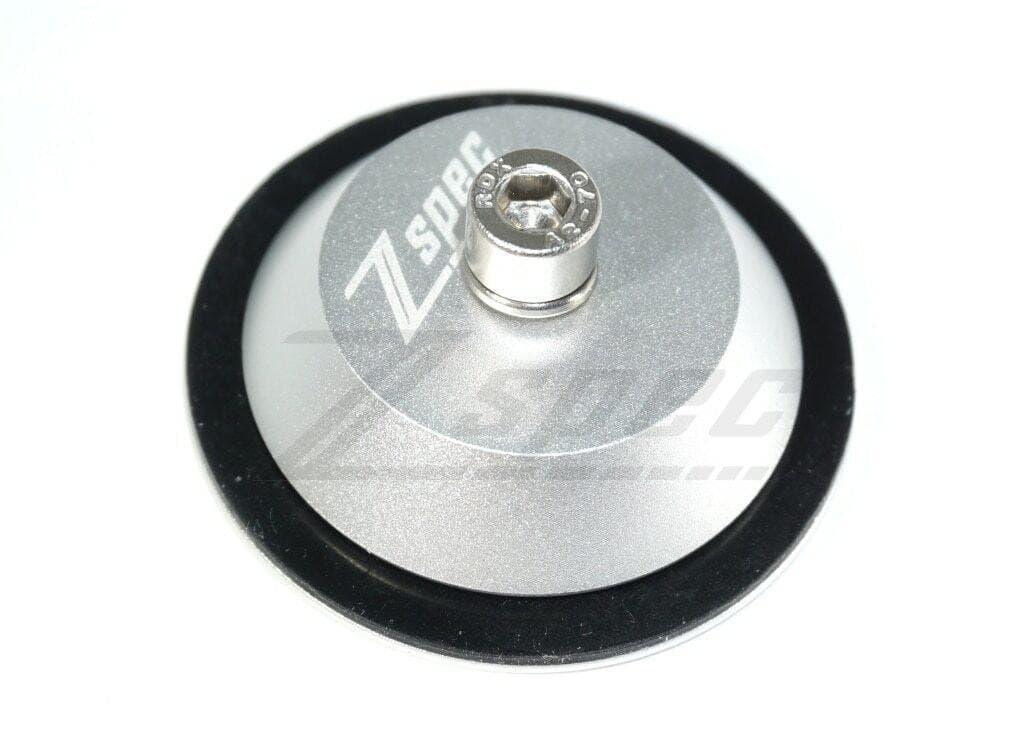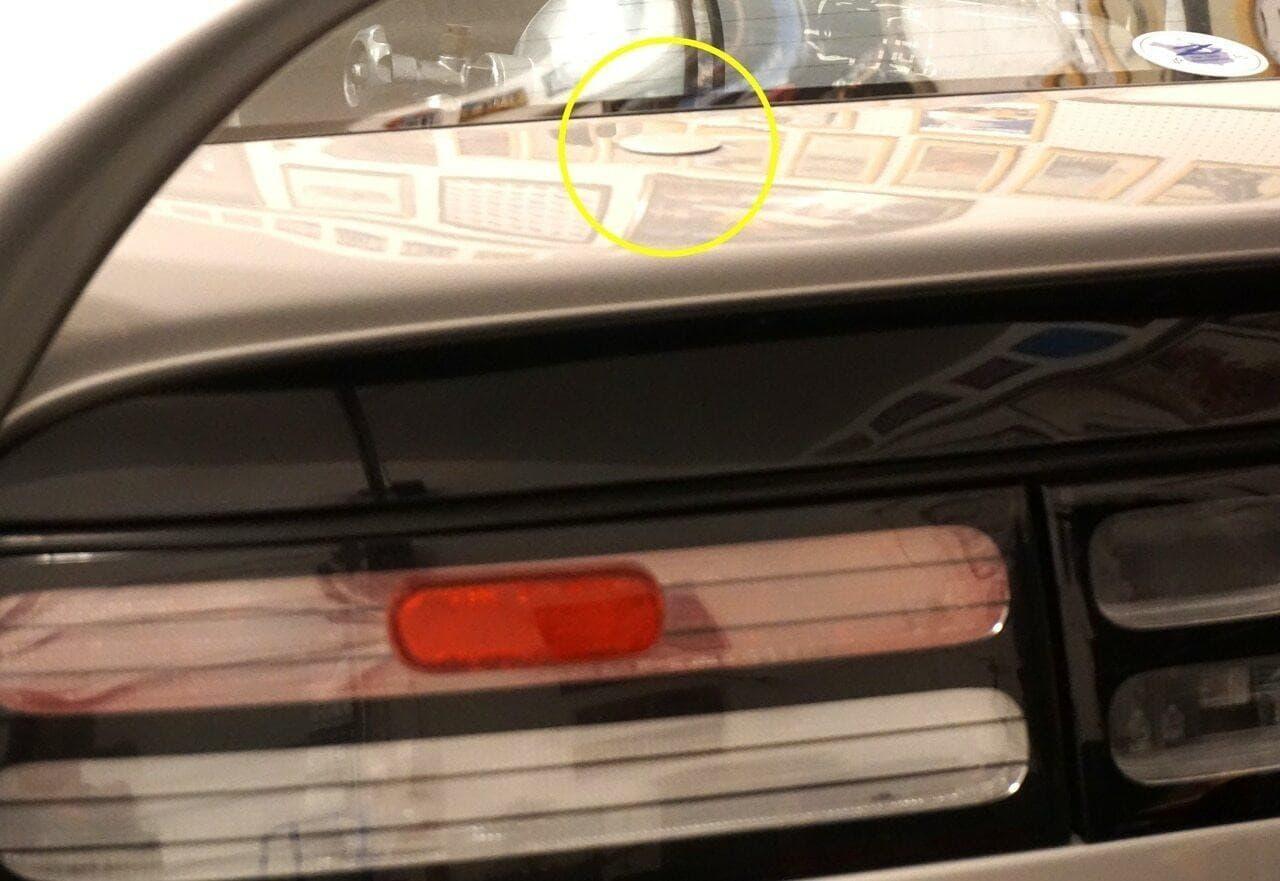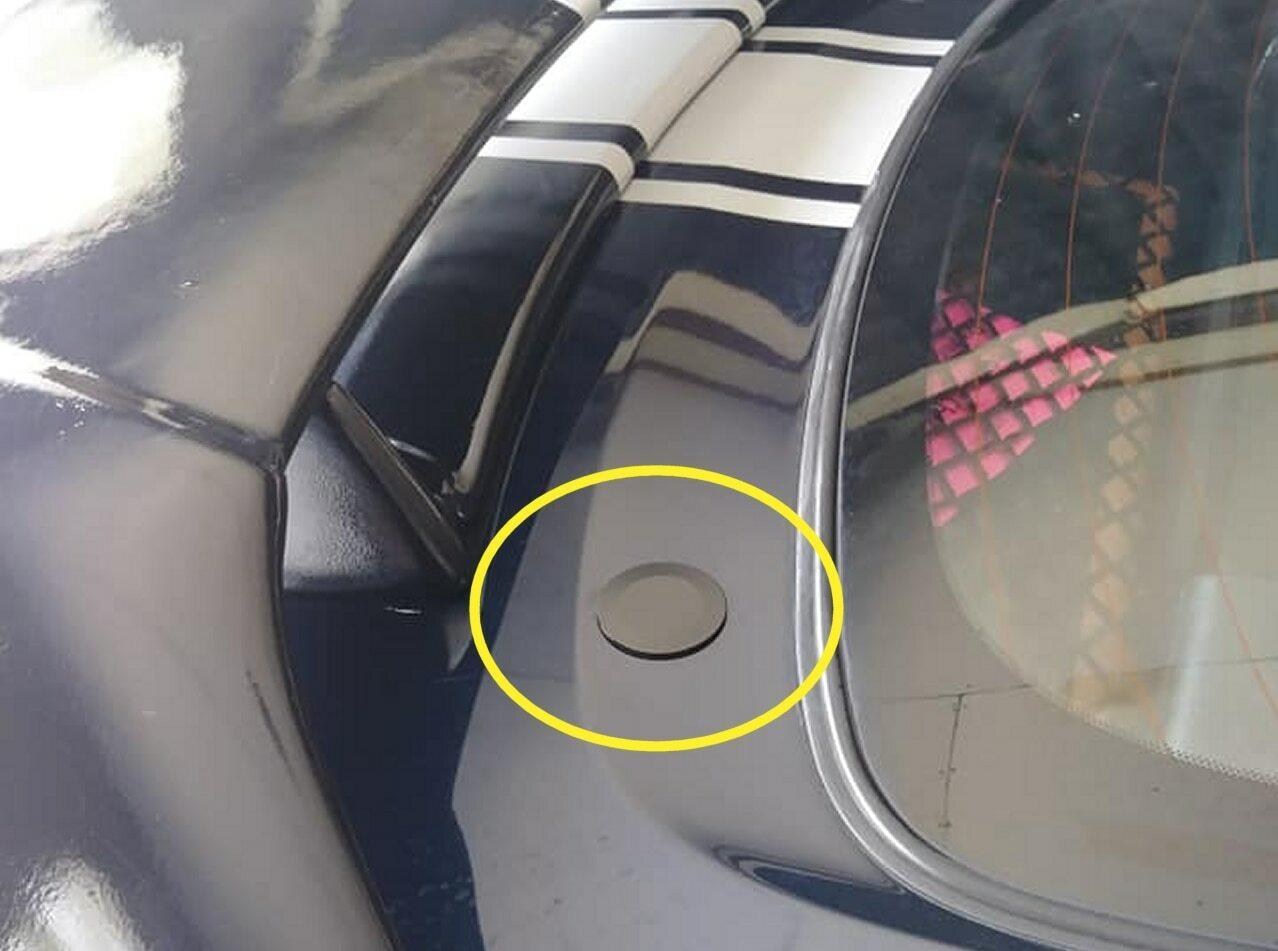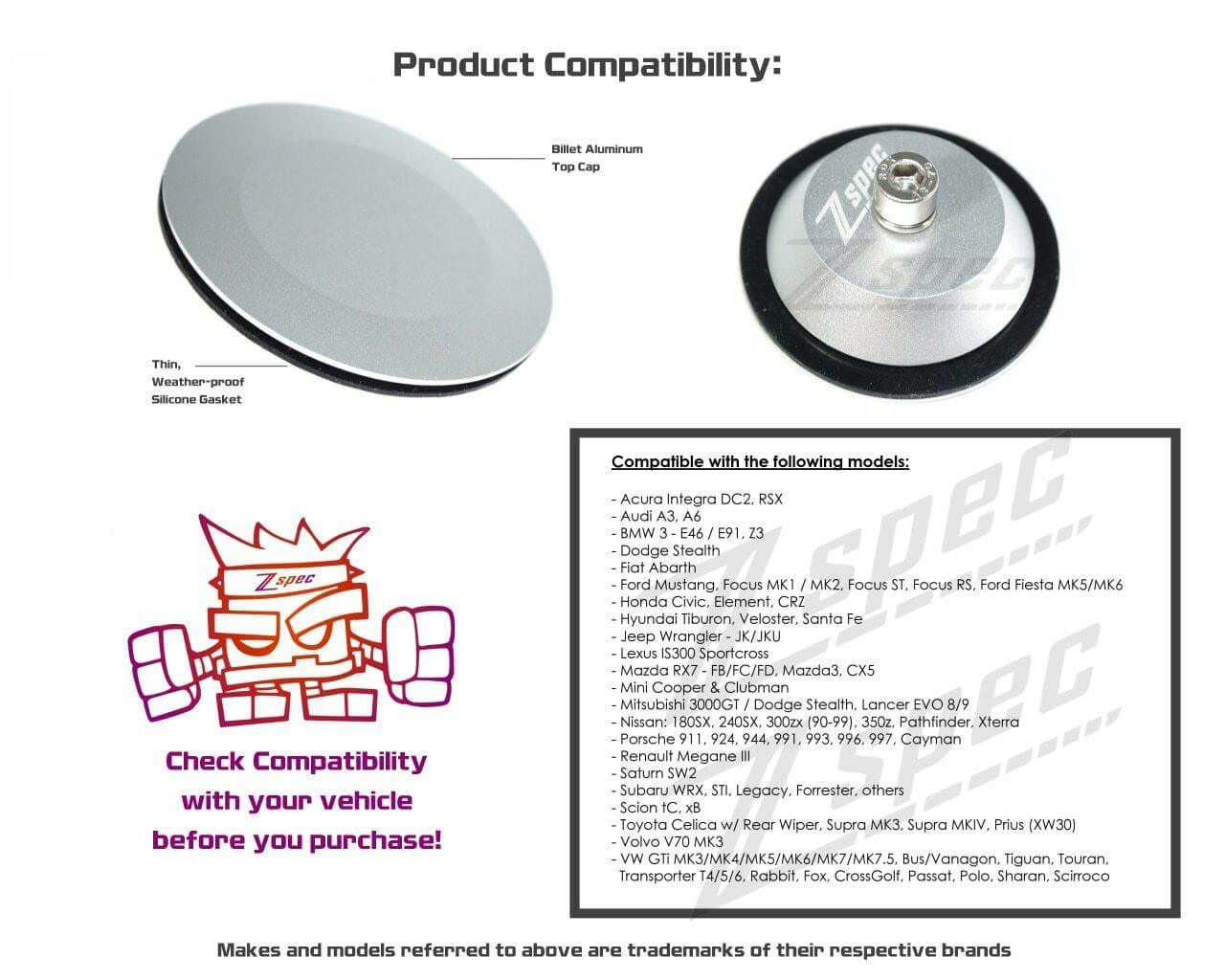 ZSPEC 44mm Rear Wiper Hole-Cover/Cap/Plug, Weatherproof, Billet, Silver Finish
ZSPEC's Wiper Hole Cap is a weatherproof and reversible solution which allows you to install a purpose-built low-profile solution made of quality materials.

The kit includes an outside and inside billet-aluminum bracket available in two finishes using an included gasket made of silicone rubber (unlike other solutions out there that use regular hardware-store rubber washer prone to deterioration / dry-rot).

Fasteners are Stainless Steel (SU304) and are corrosion-resistant and come in multiple lengths to accommodate the widest possible range of vehicle models.

The exterior/outside "cap" portion is 44mm wide and sits only 1.8mm above surface for low-profile and flush look. Fits body panel holes from 19.8mm to 40mm providing a weather-tight seal.

THIS LISTING IS FOR THE WIPER HOLE CAP WITH SILVER FINISH.
Compatible with:
- Acura Integra DC2, RSX
- Audi A3, A6
- 3 - E46 / E91, Z3
- Dodge Stealth
- Fiat Abarth
- Ford Mustang, Focus MK1 / MK2, Focus ST, Focus RS, Ford Fiesta MK5/MK6
- Honda Civic, Element, CRZ
- Hyundai Tiburon, Veloster, Santa Fe
- Jeep Wrangler - JK/JKU
- Lexus IS300 Sportcross
- Mazda RX7 - FB/FC/FD, Mazda3, CX5
- Mini Cooper & Clubman
- Mitsubishi 3000GT / Dodge Stealth, Lancer EVO 8/9
- Niss.: 180SX, 240SX, 300zx (90-99), 350z, Pathfinder, Xterra
- Porsche 911, 924, 944, 991, 993, 996, 997, Cayman
- Renault Megane III
- Saturn SW2
- Scion tC, xB
- Celica w/ Rear Wiper, Supra MK3, Supra MKIV, Prius (XW30)
- Volvo V70 MK3
- GTi MK3/MK4/MK5/MK6/MK7/MK7.5, Bus/Vanagon, Tiguan, Touran, Transporter T4/5/6, Rabbit, Fox, CrossGolf, Passat, Polo, Sharan, Scirroco