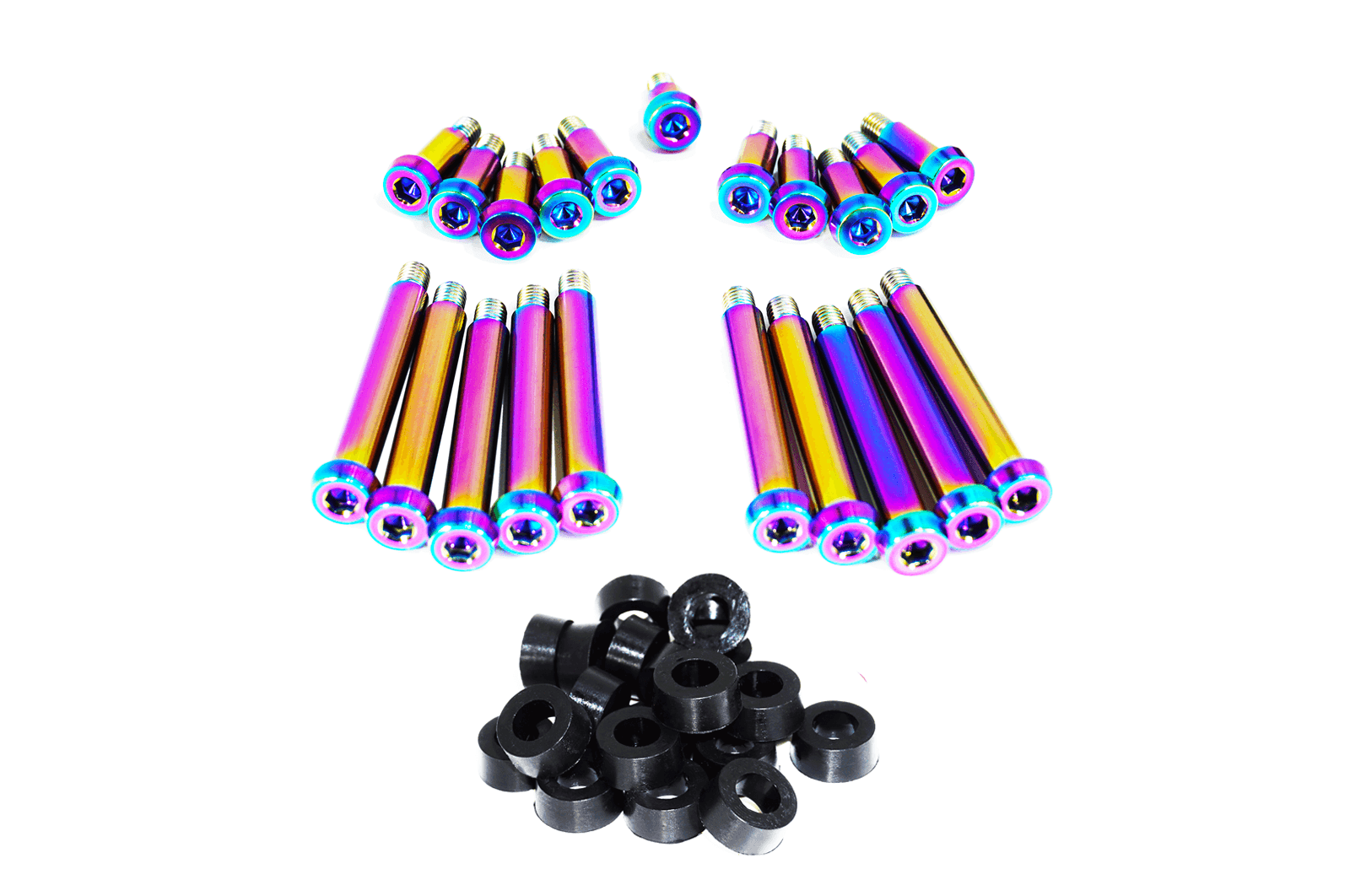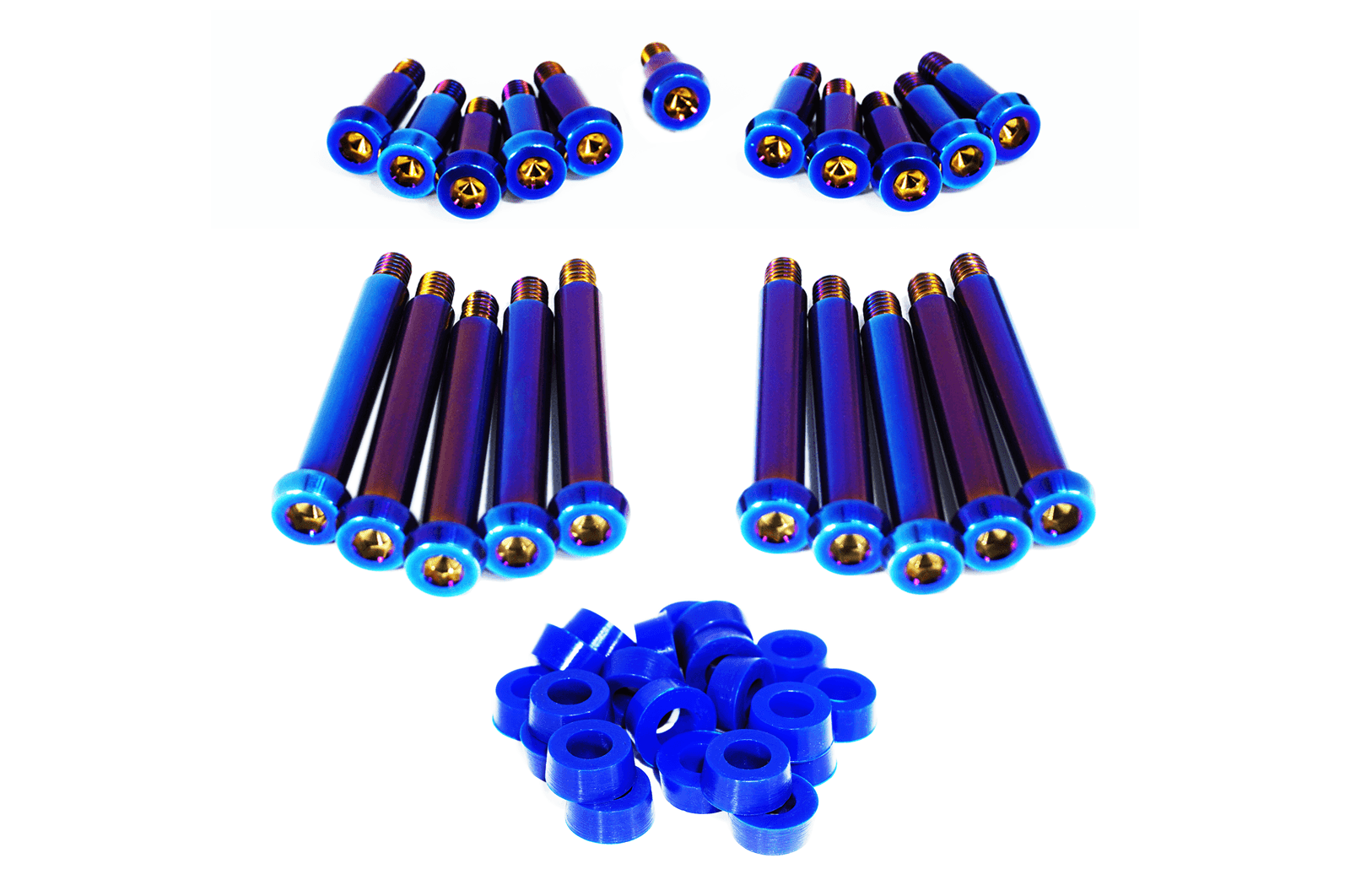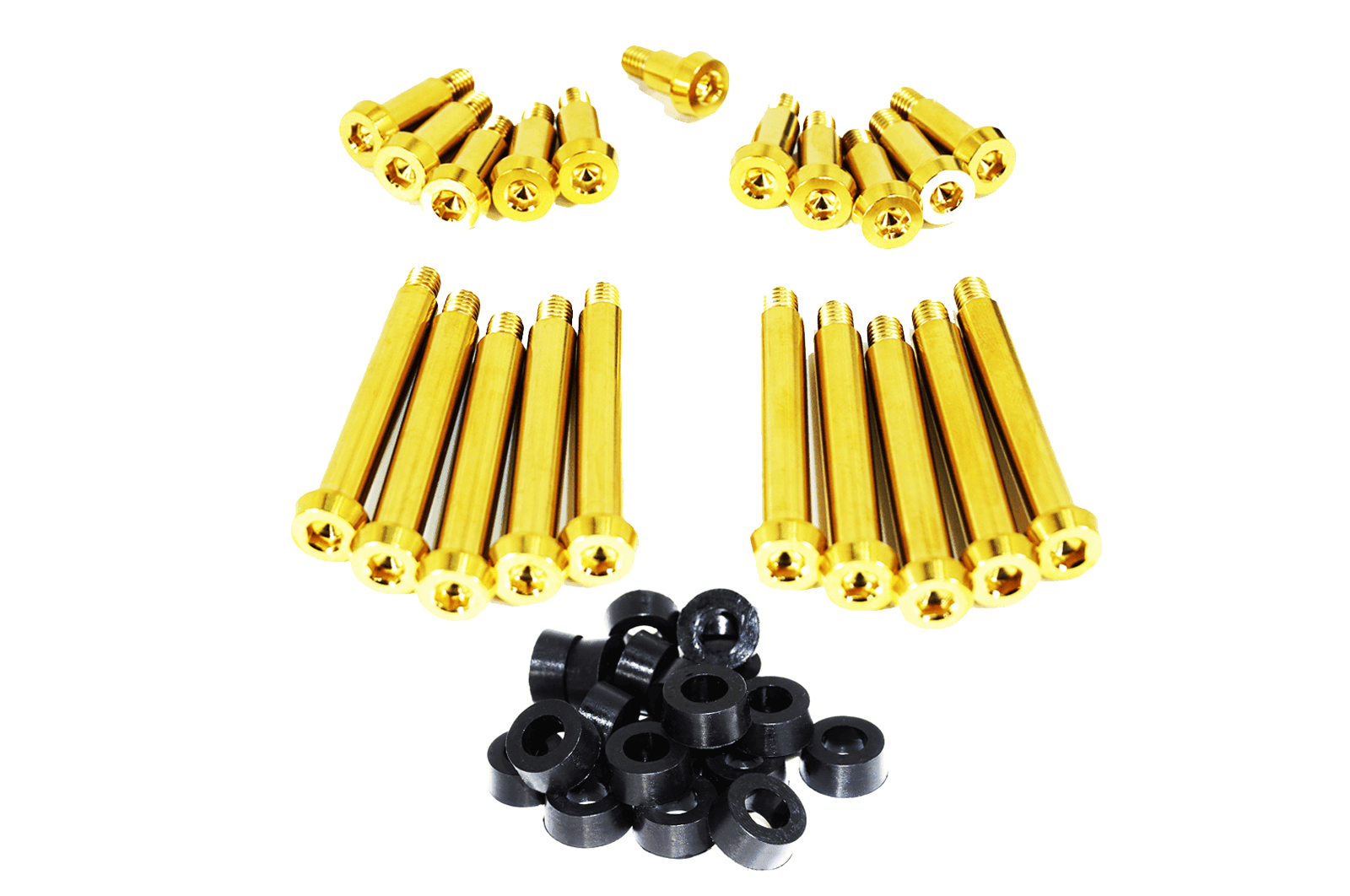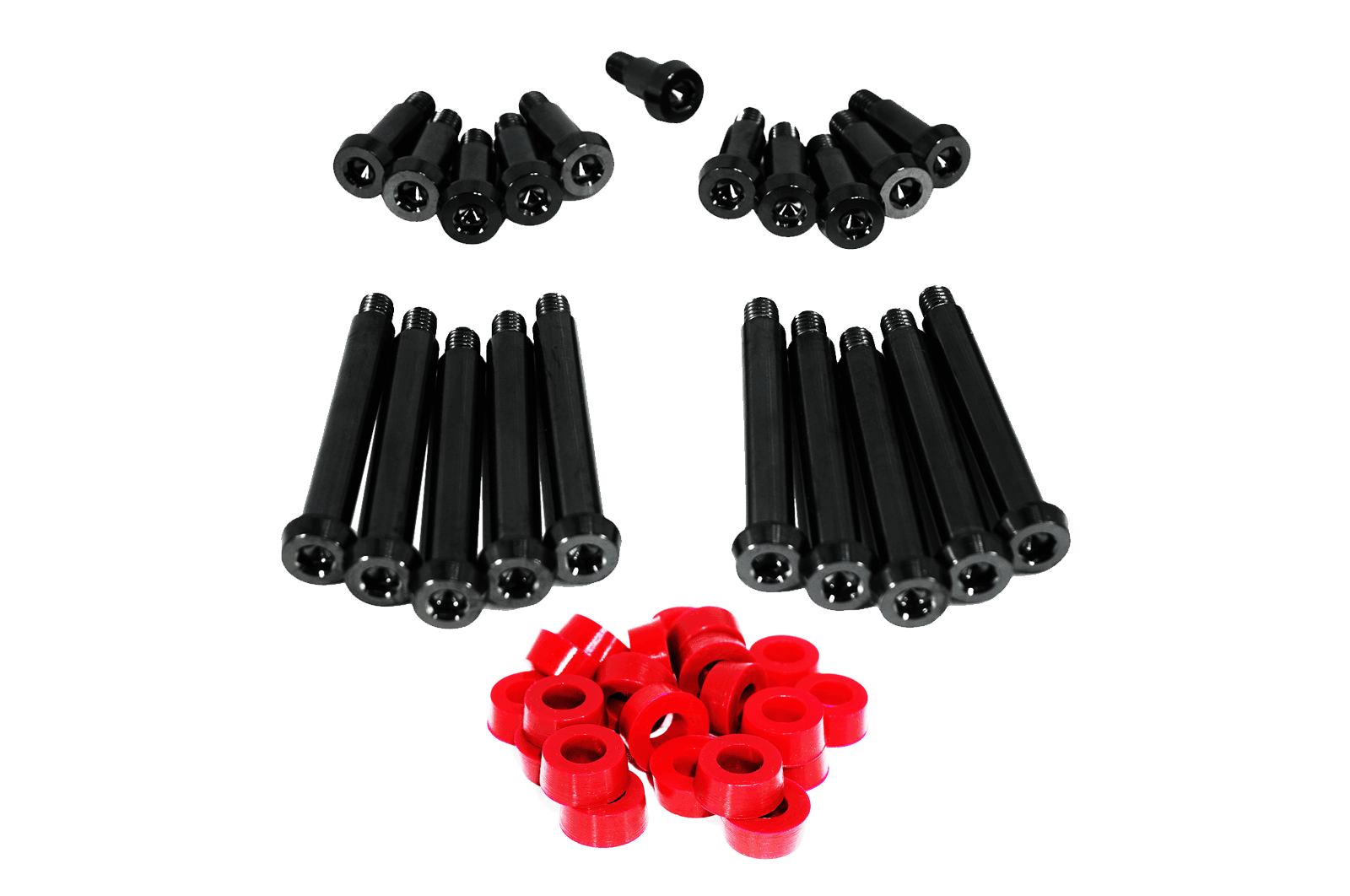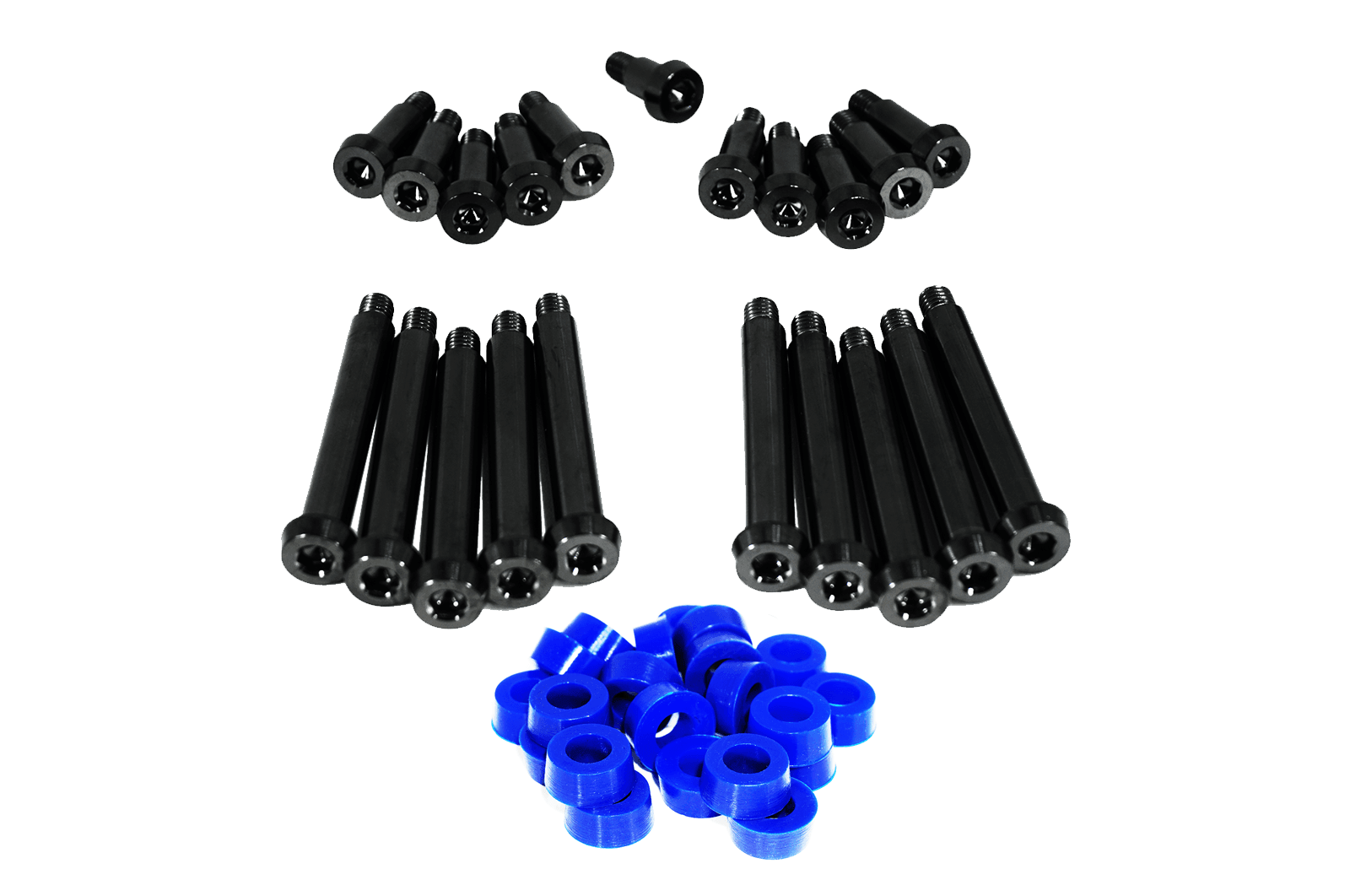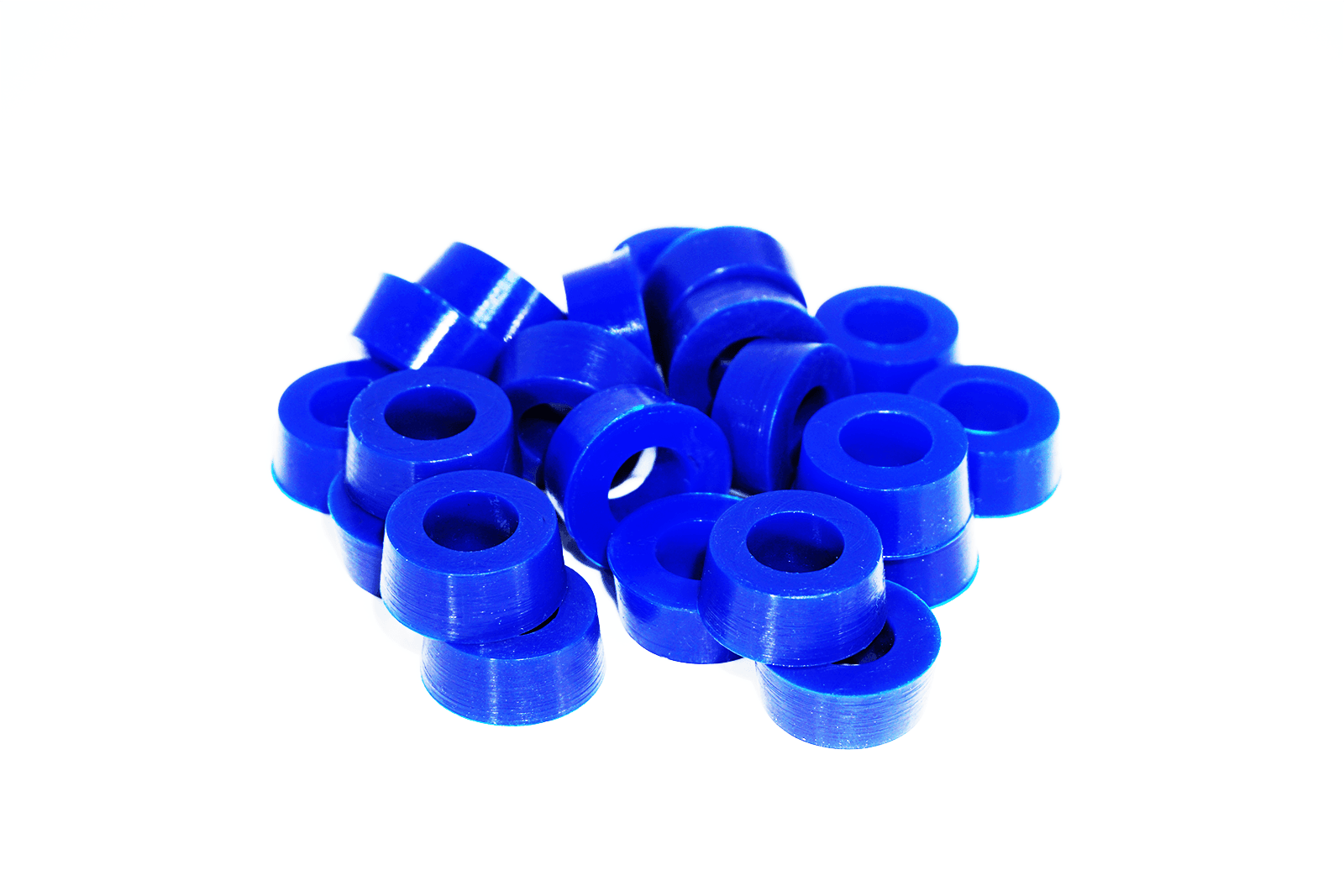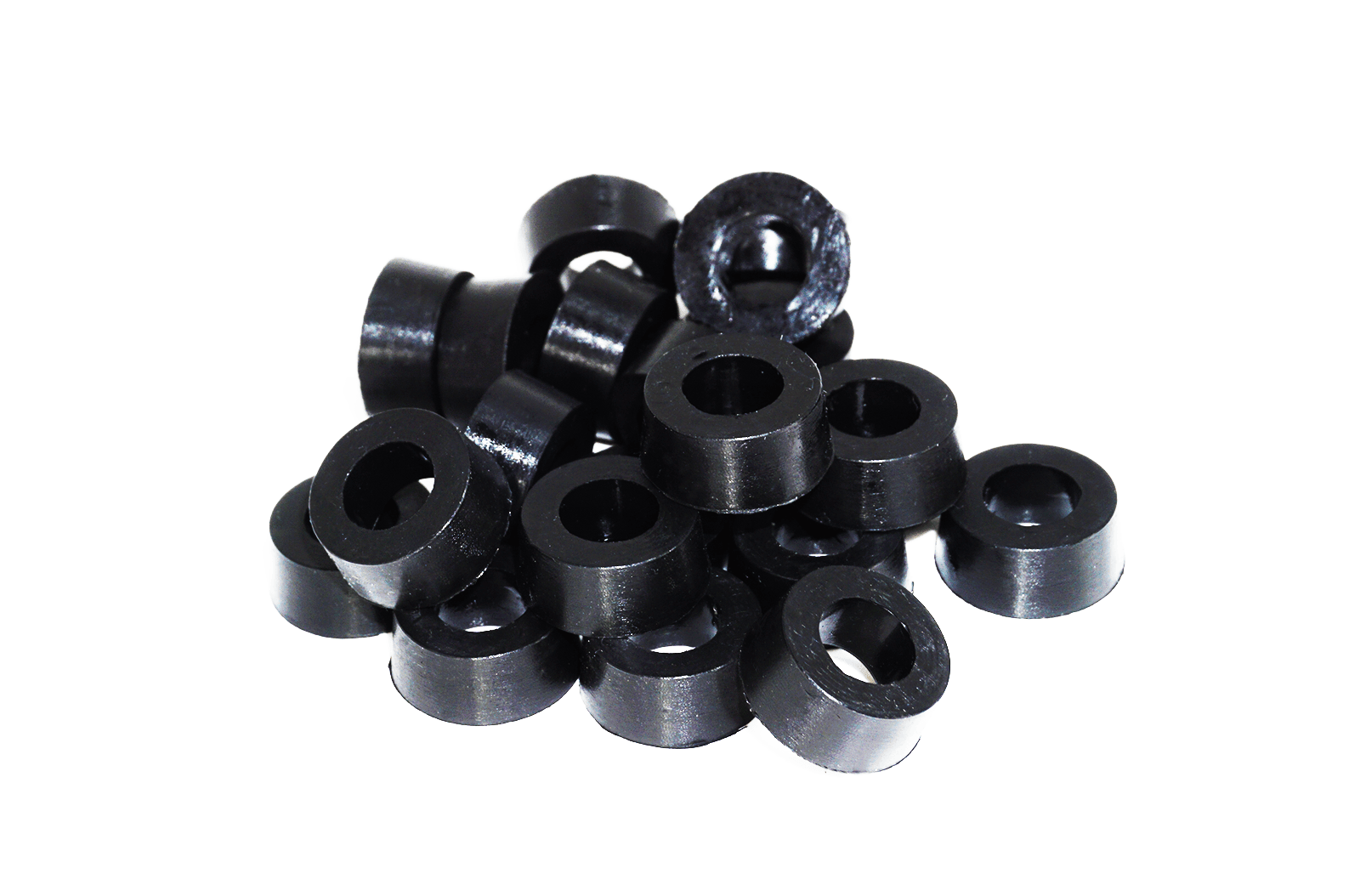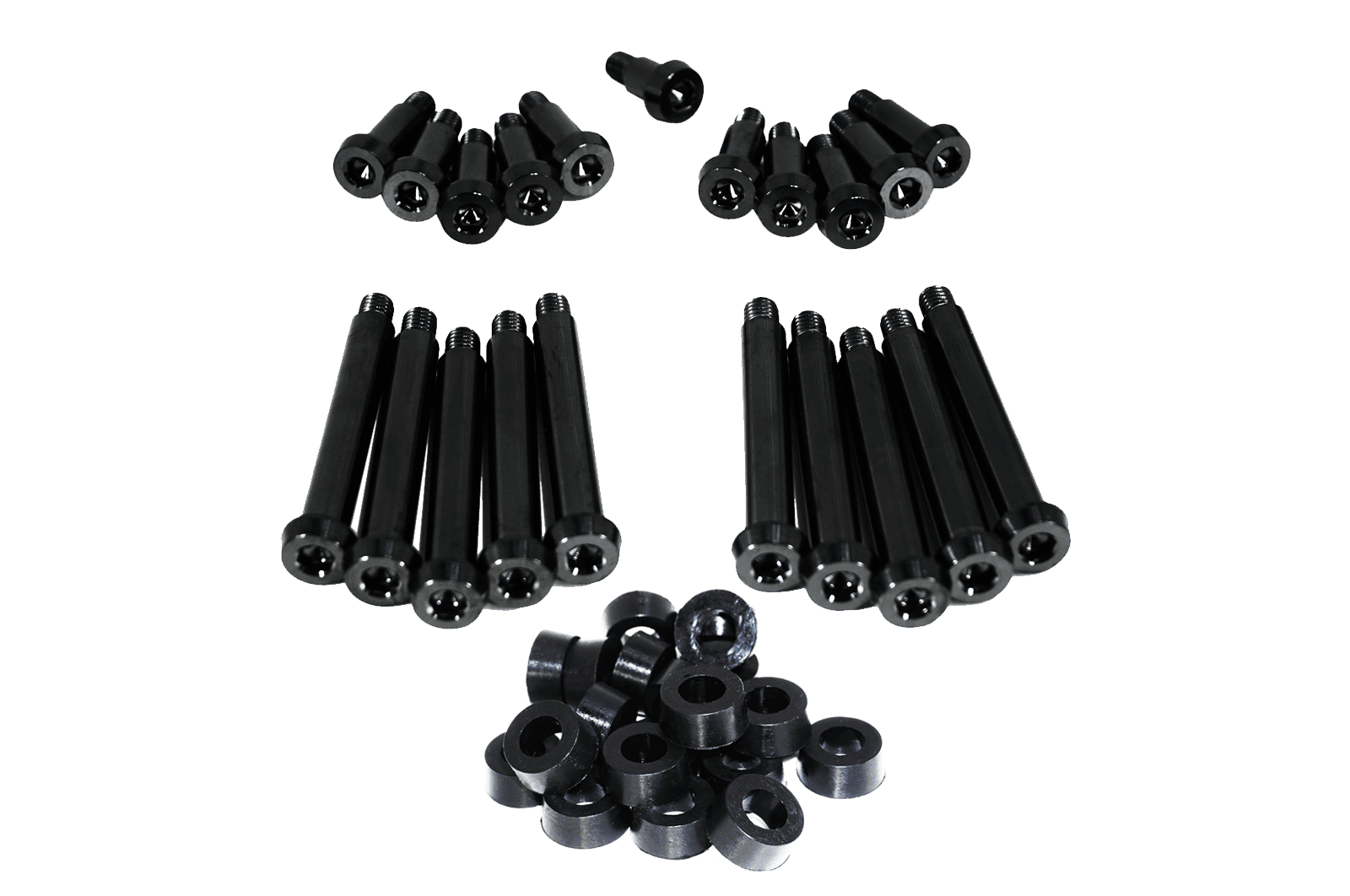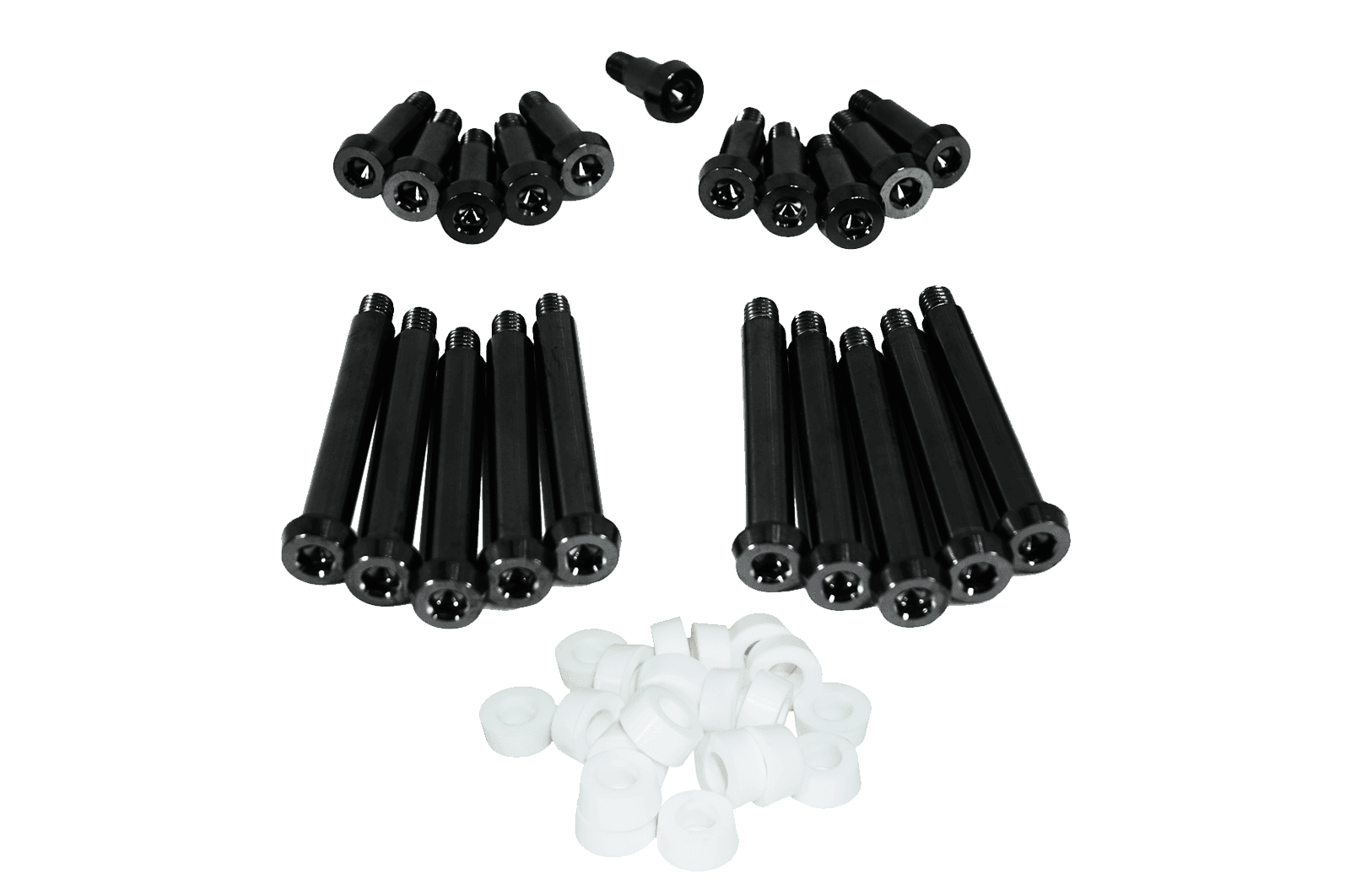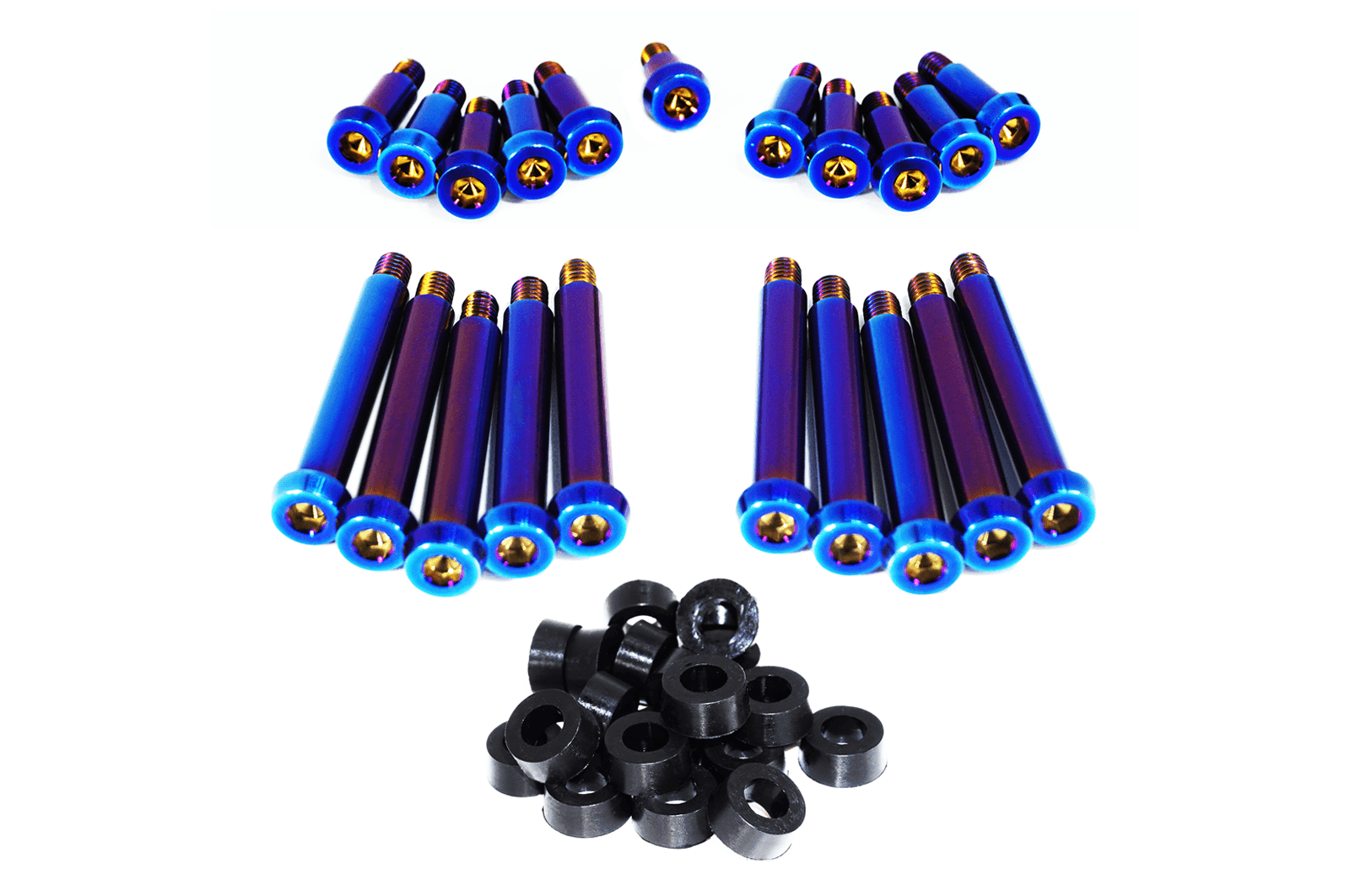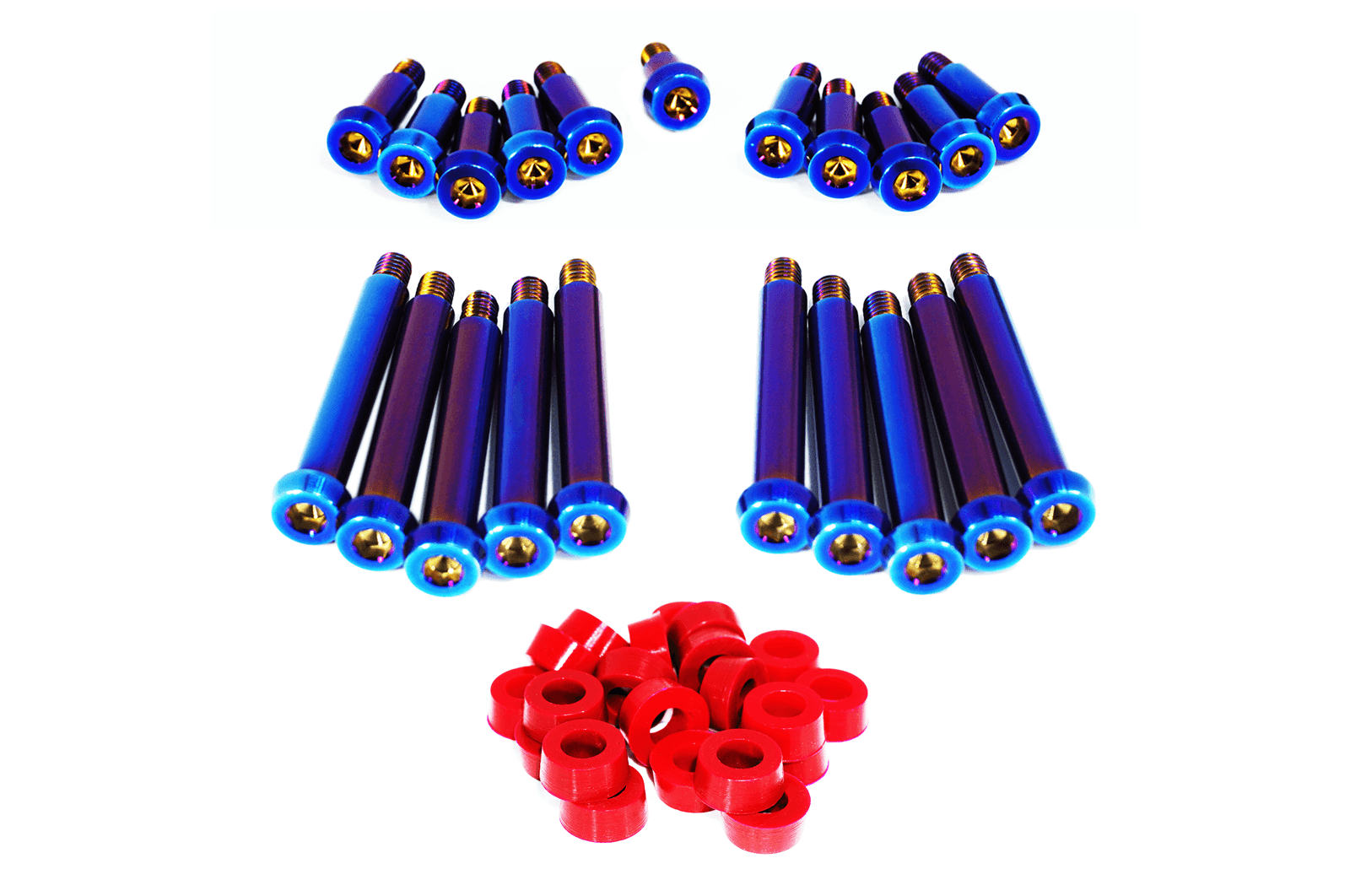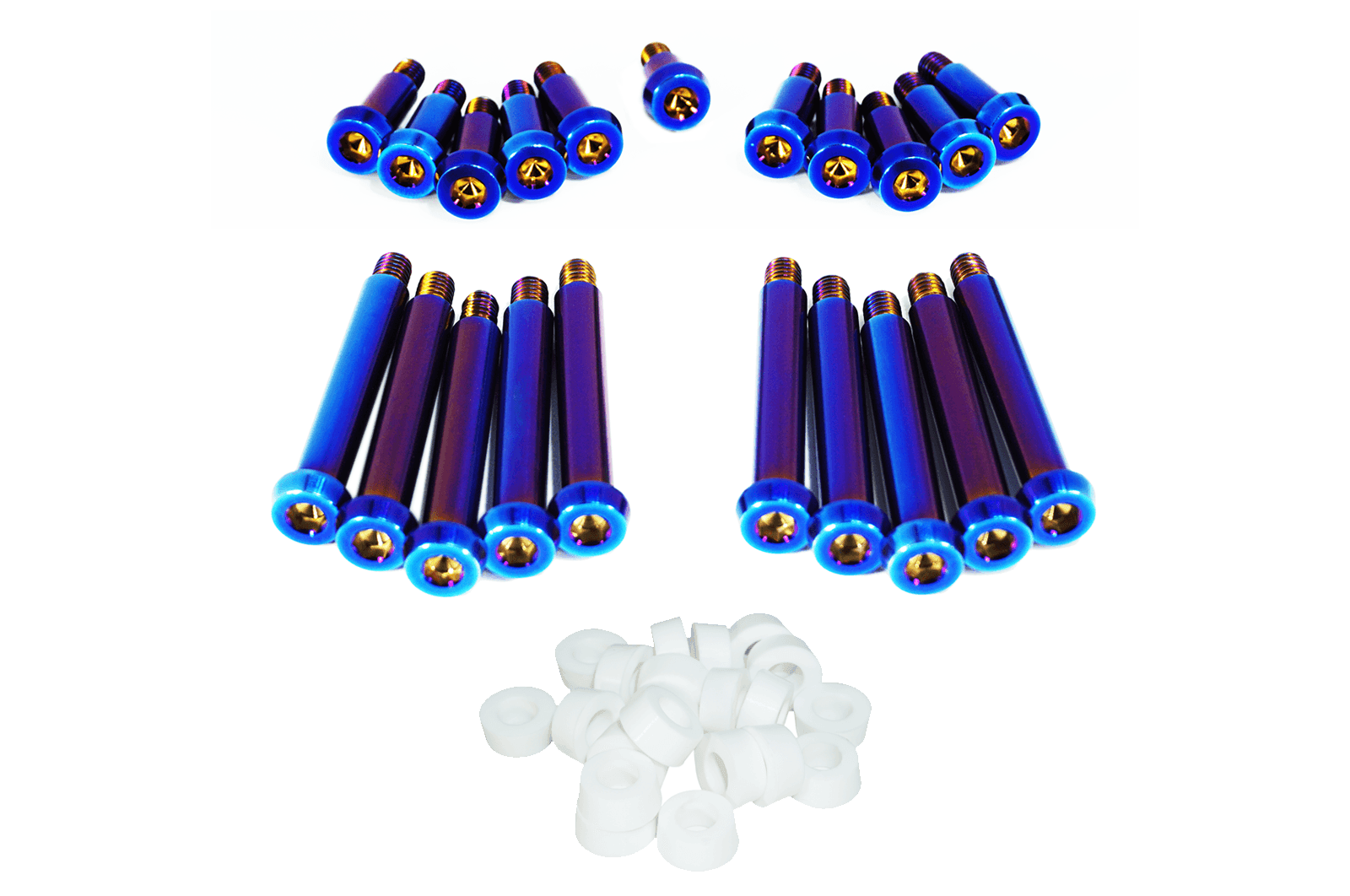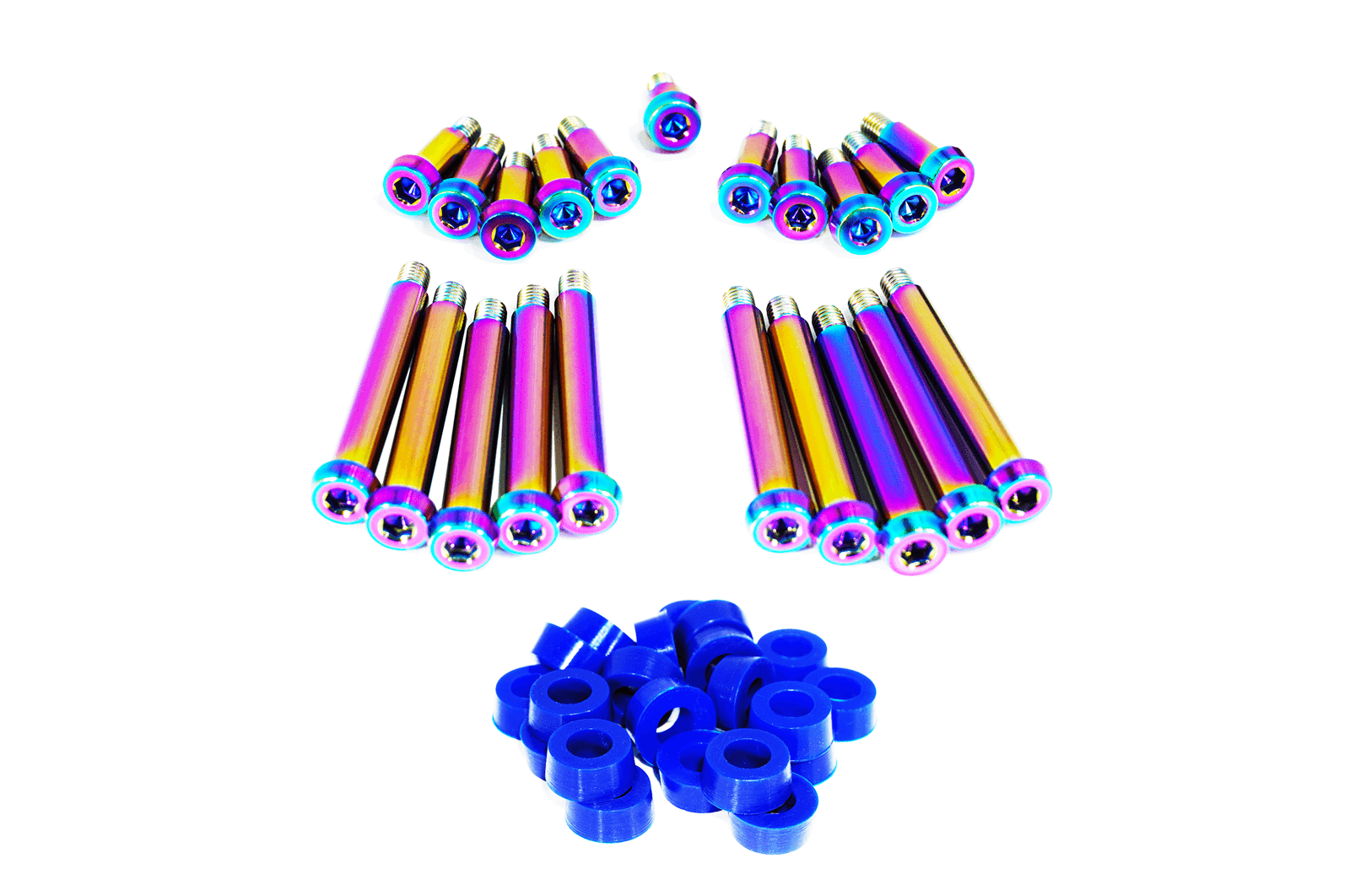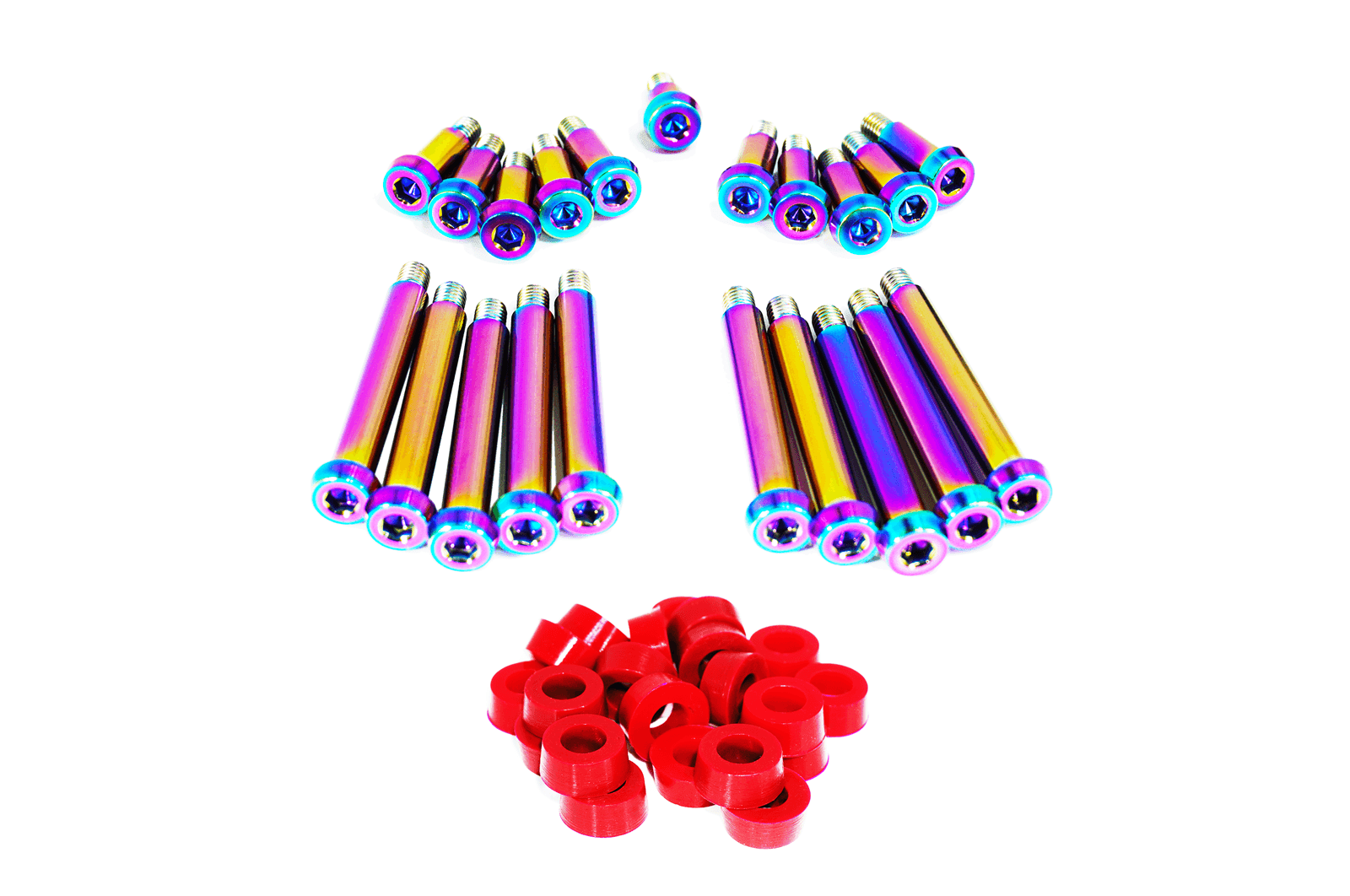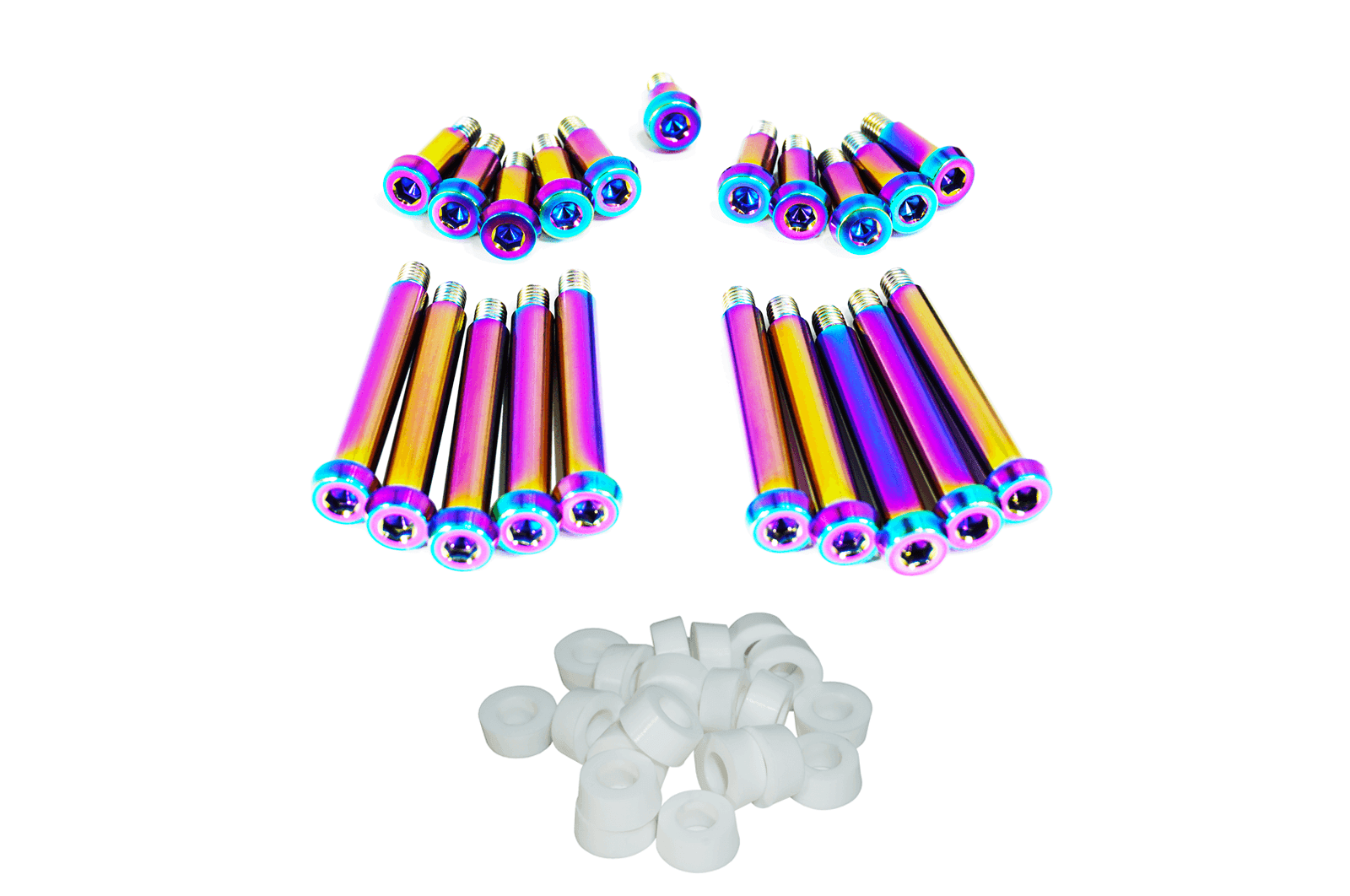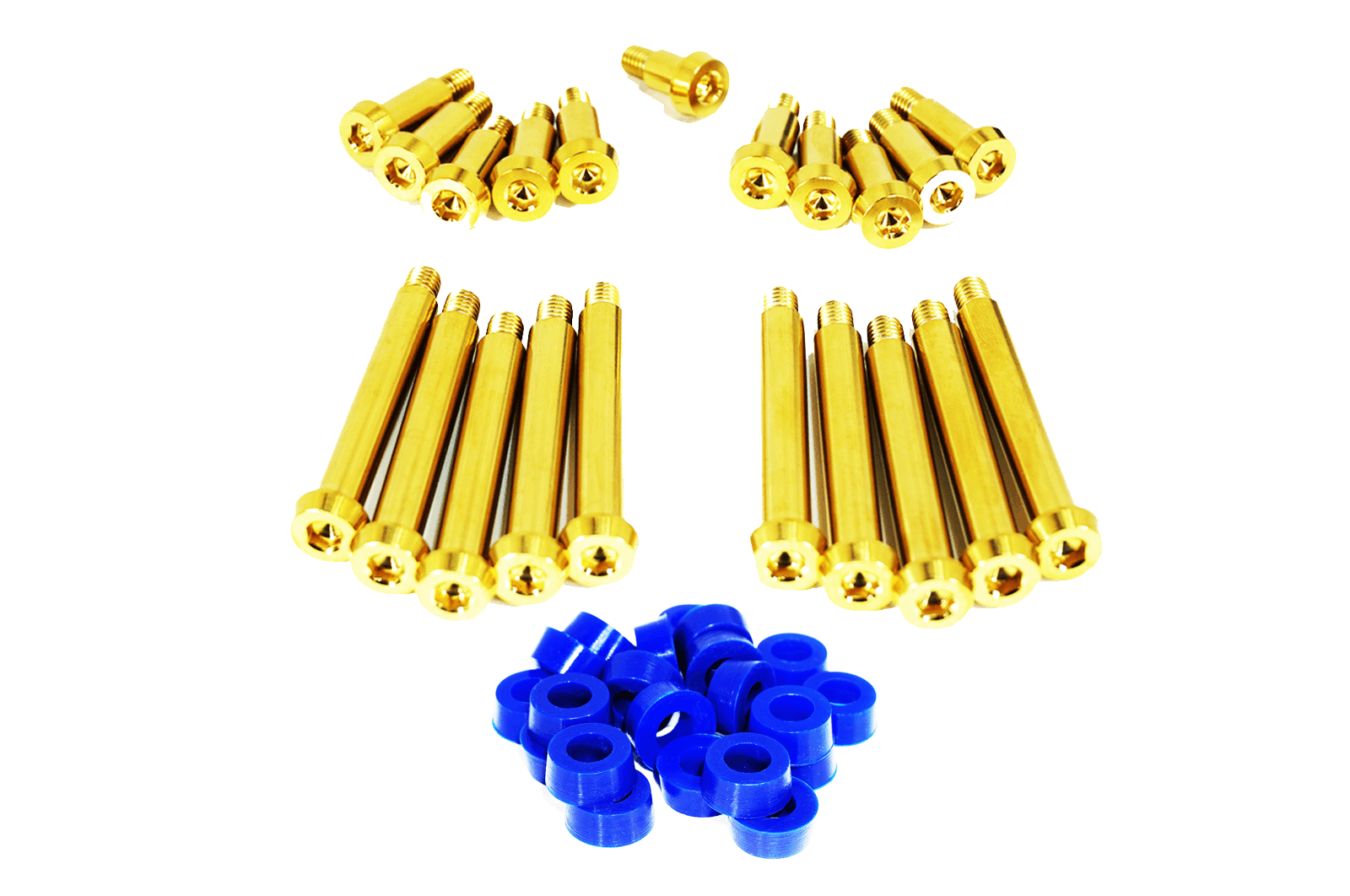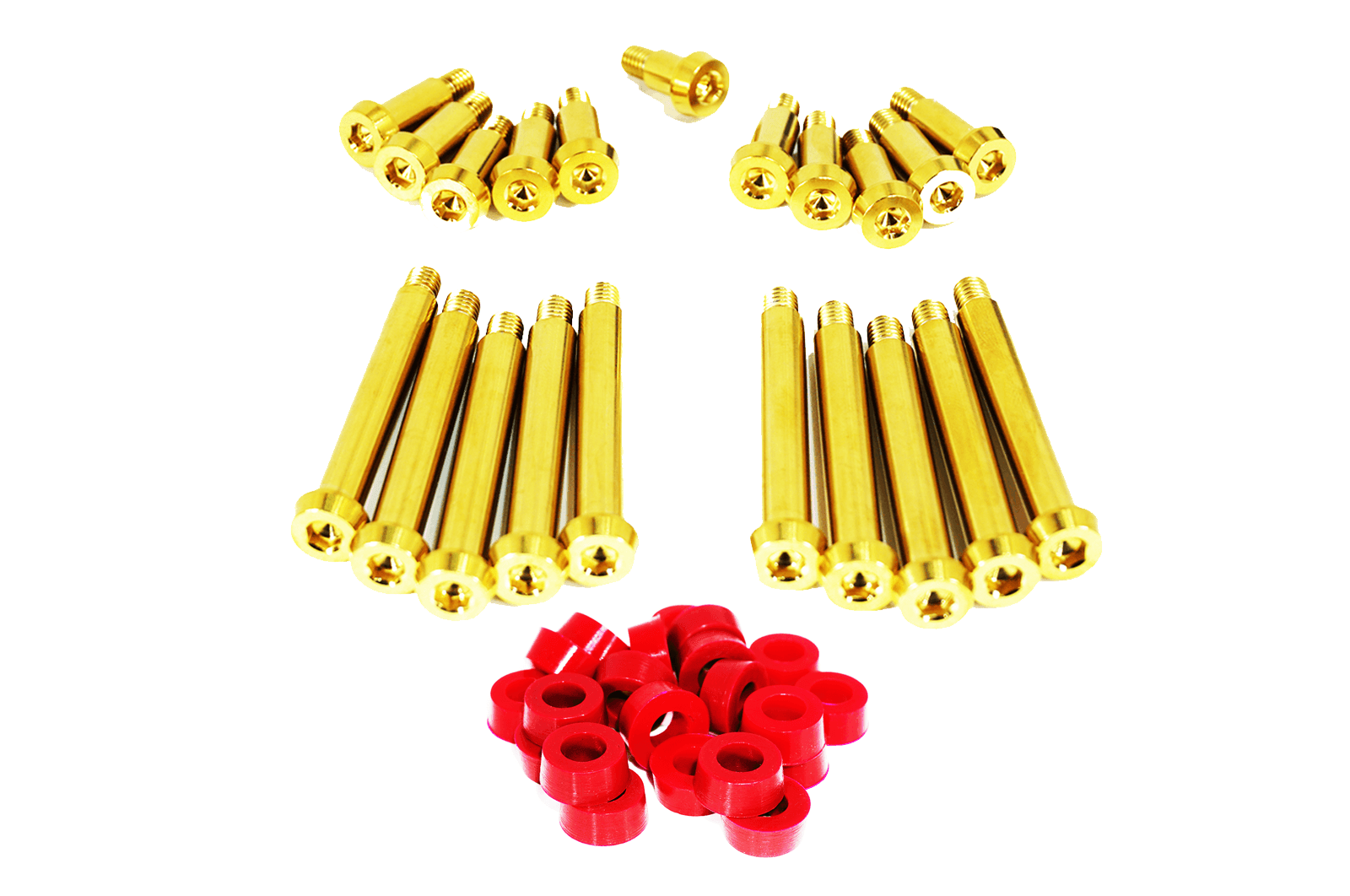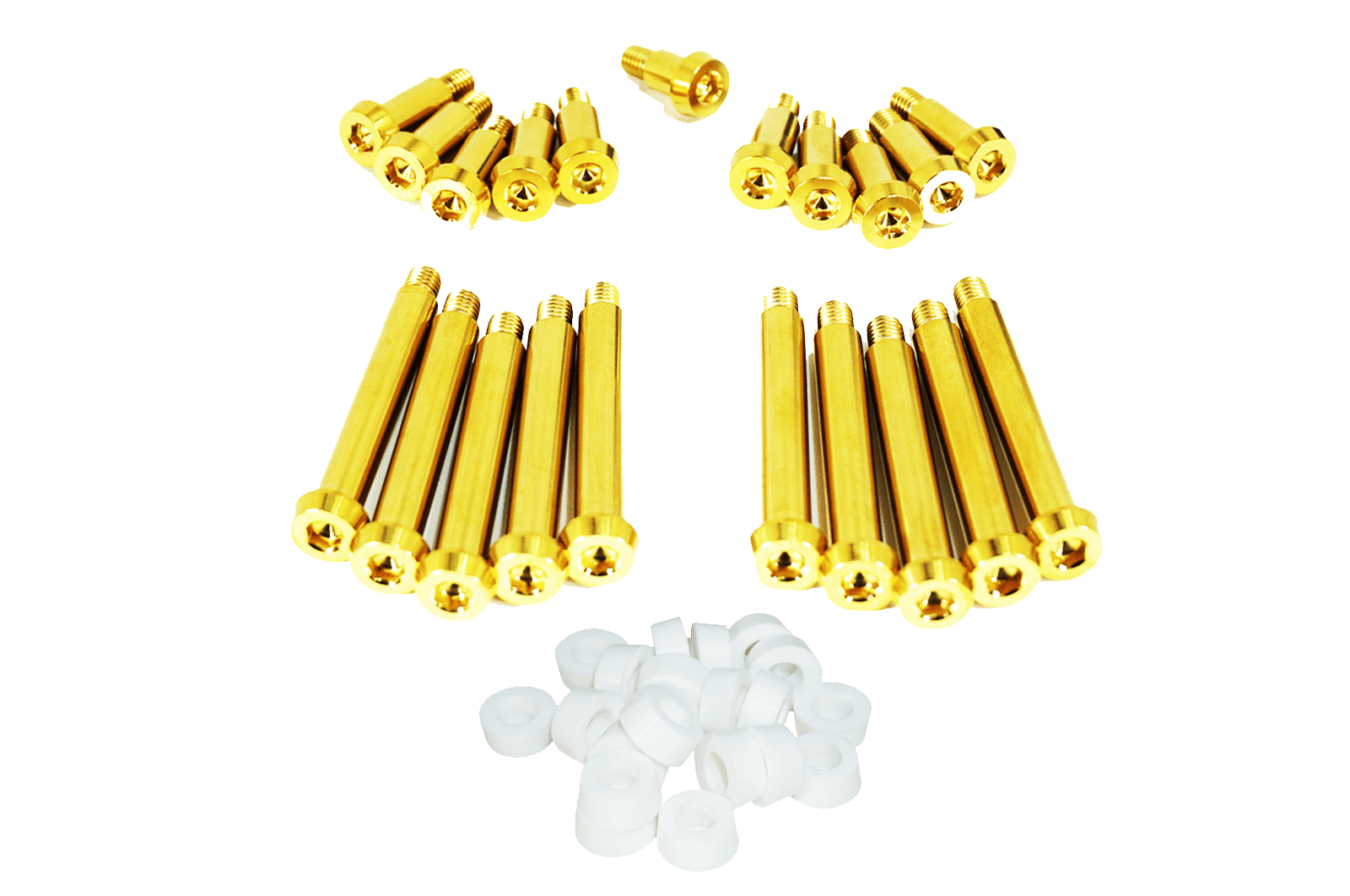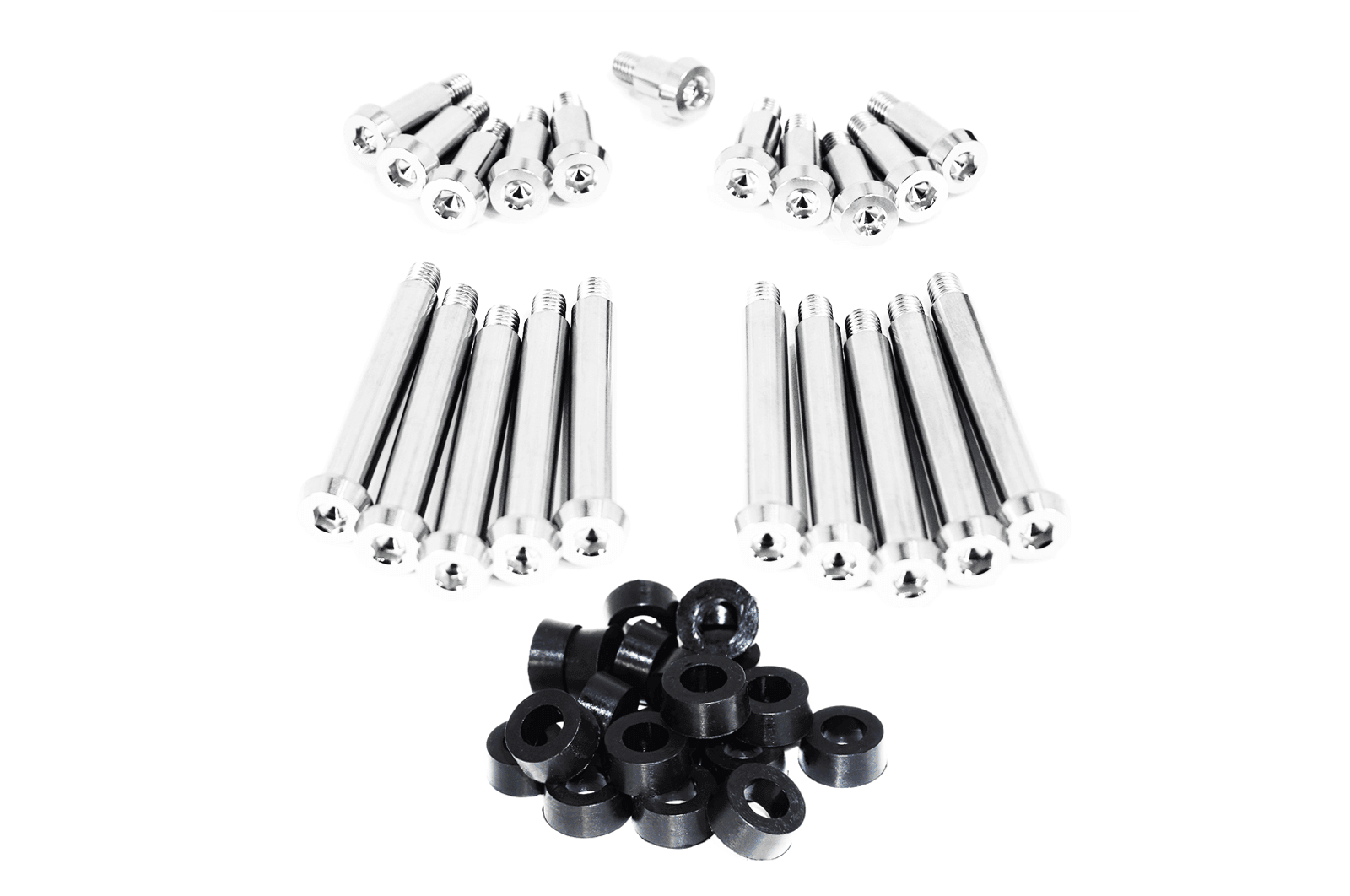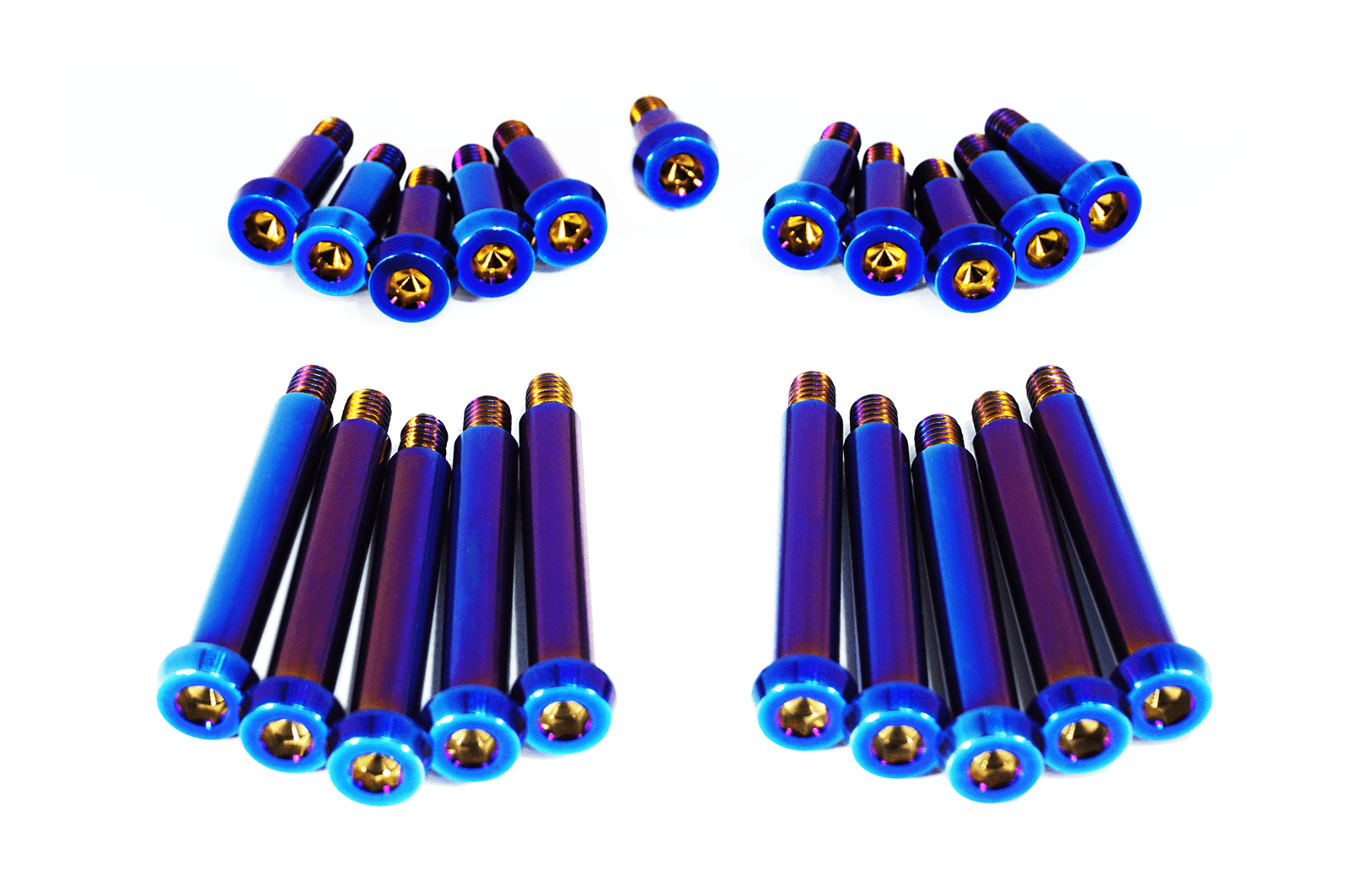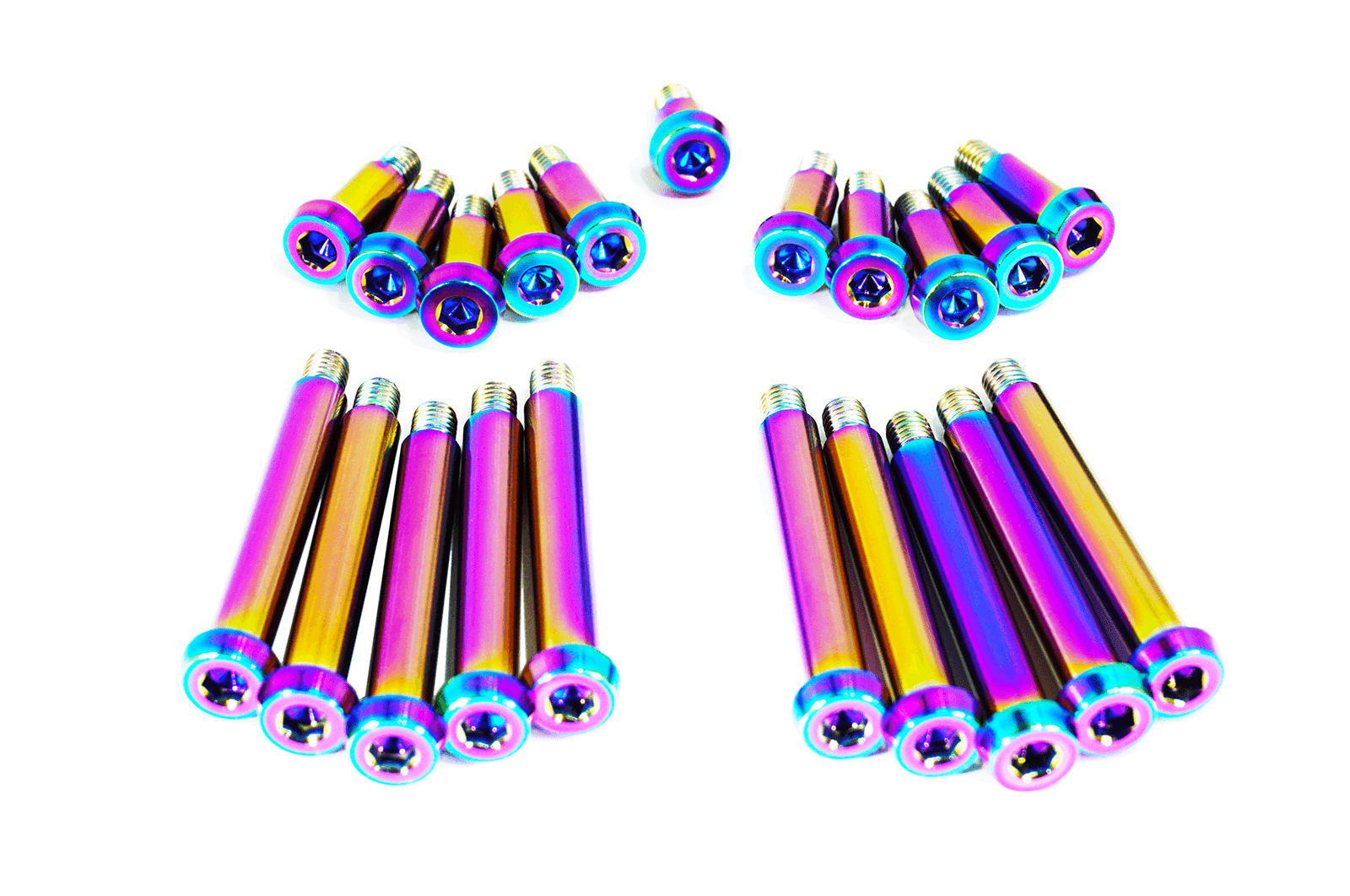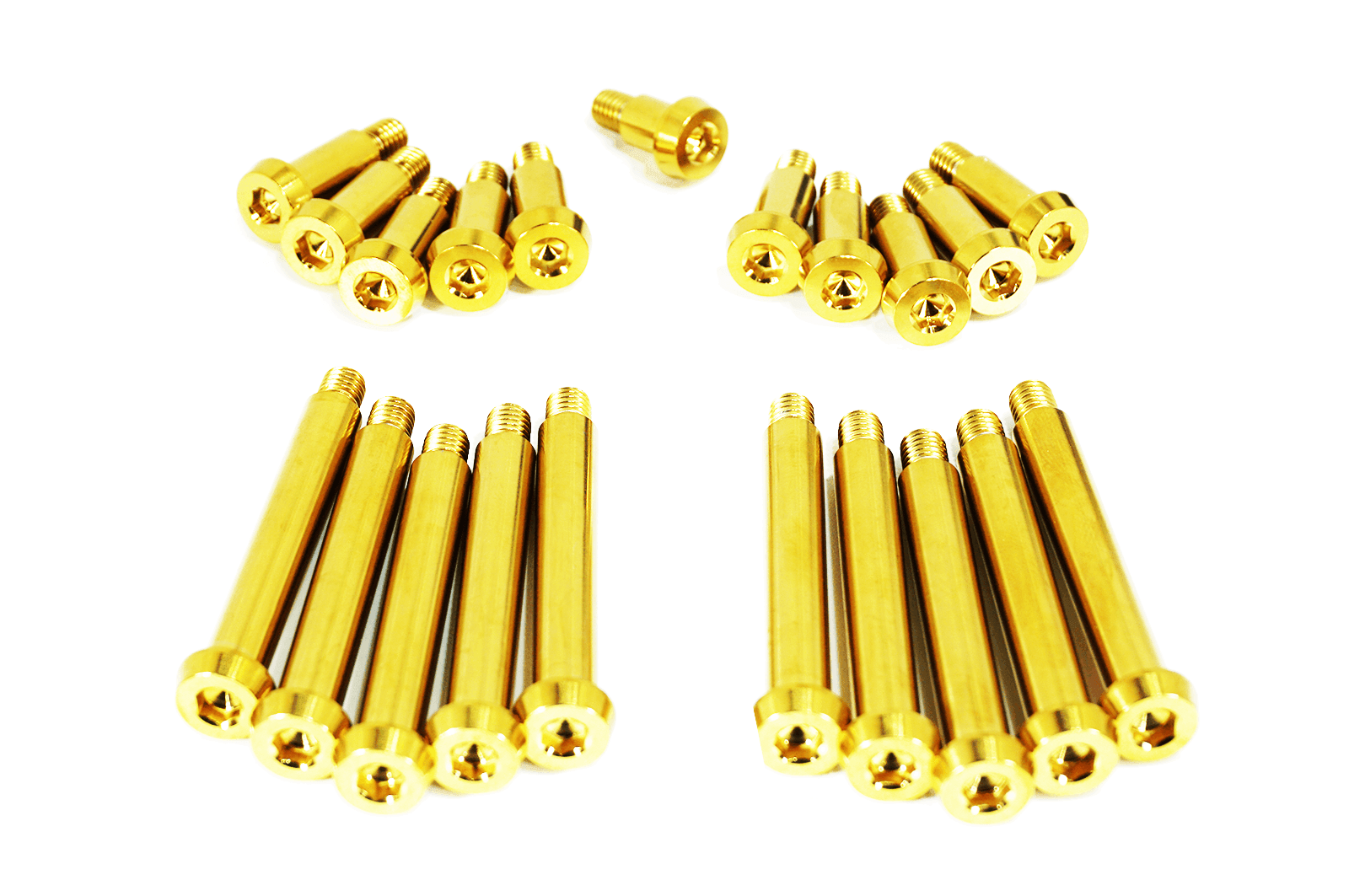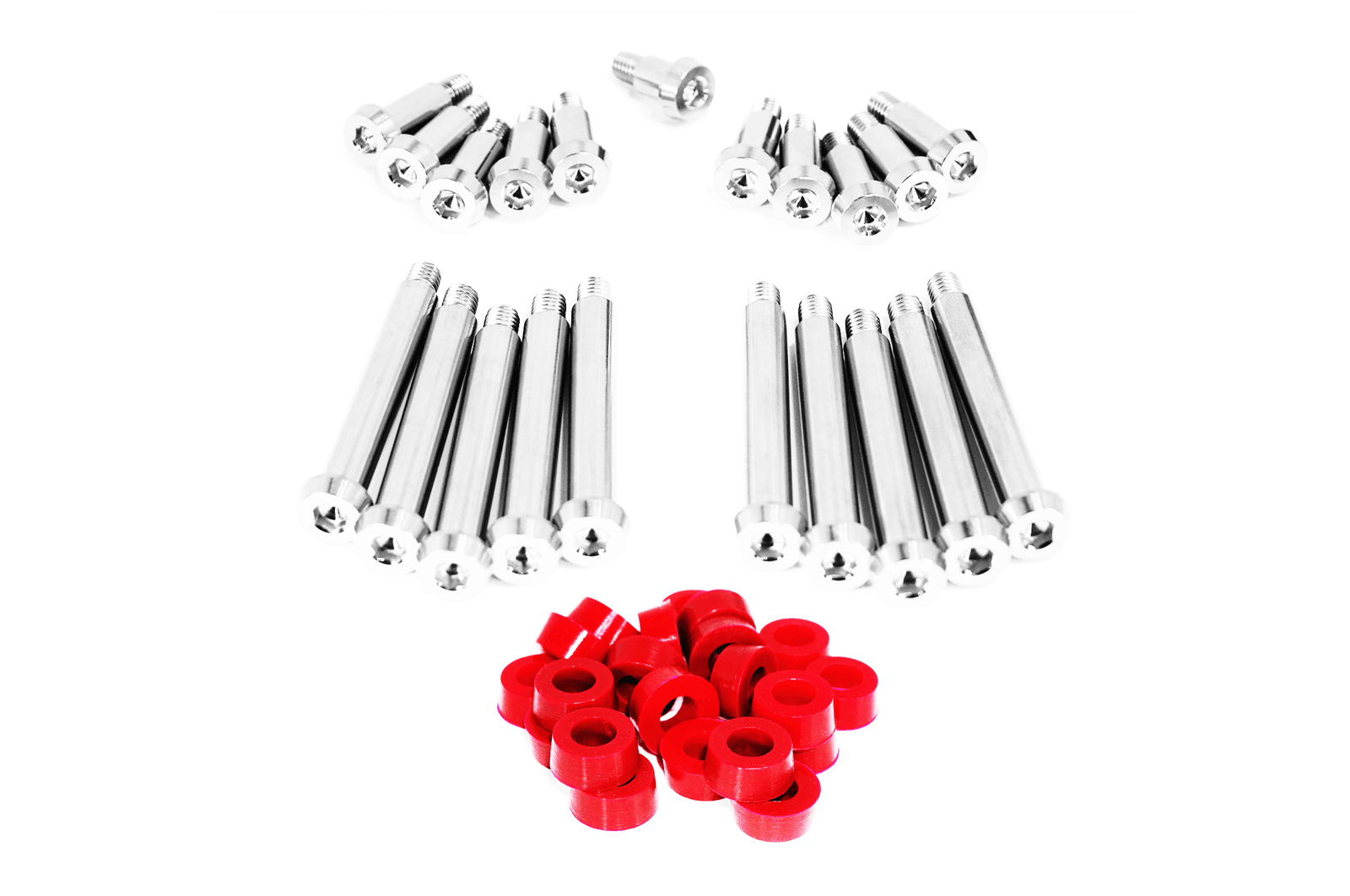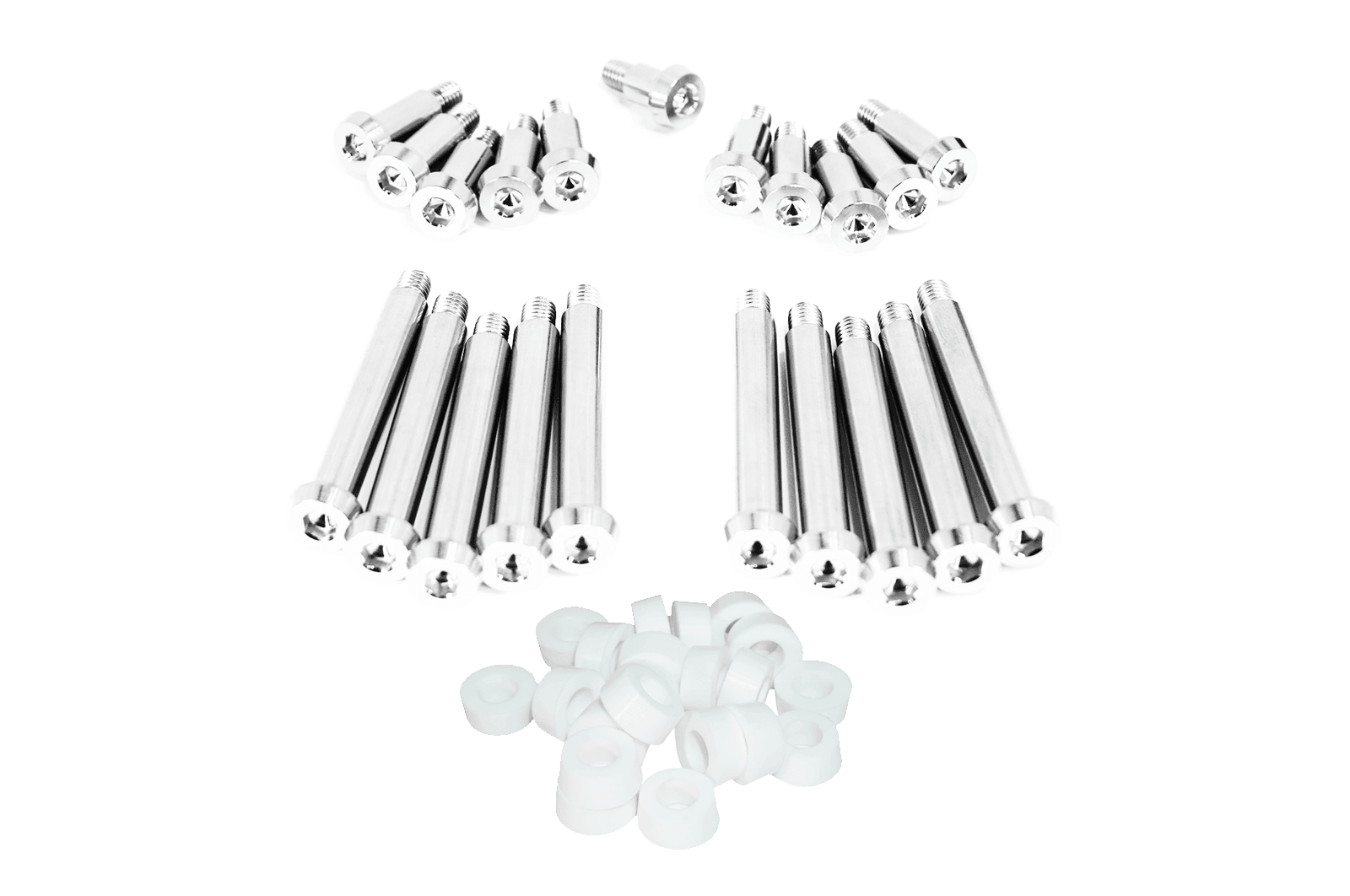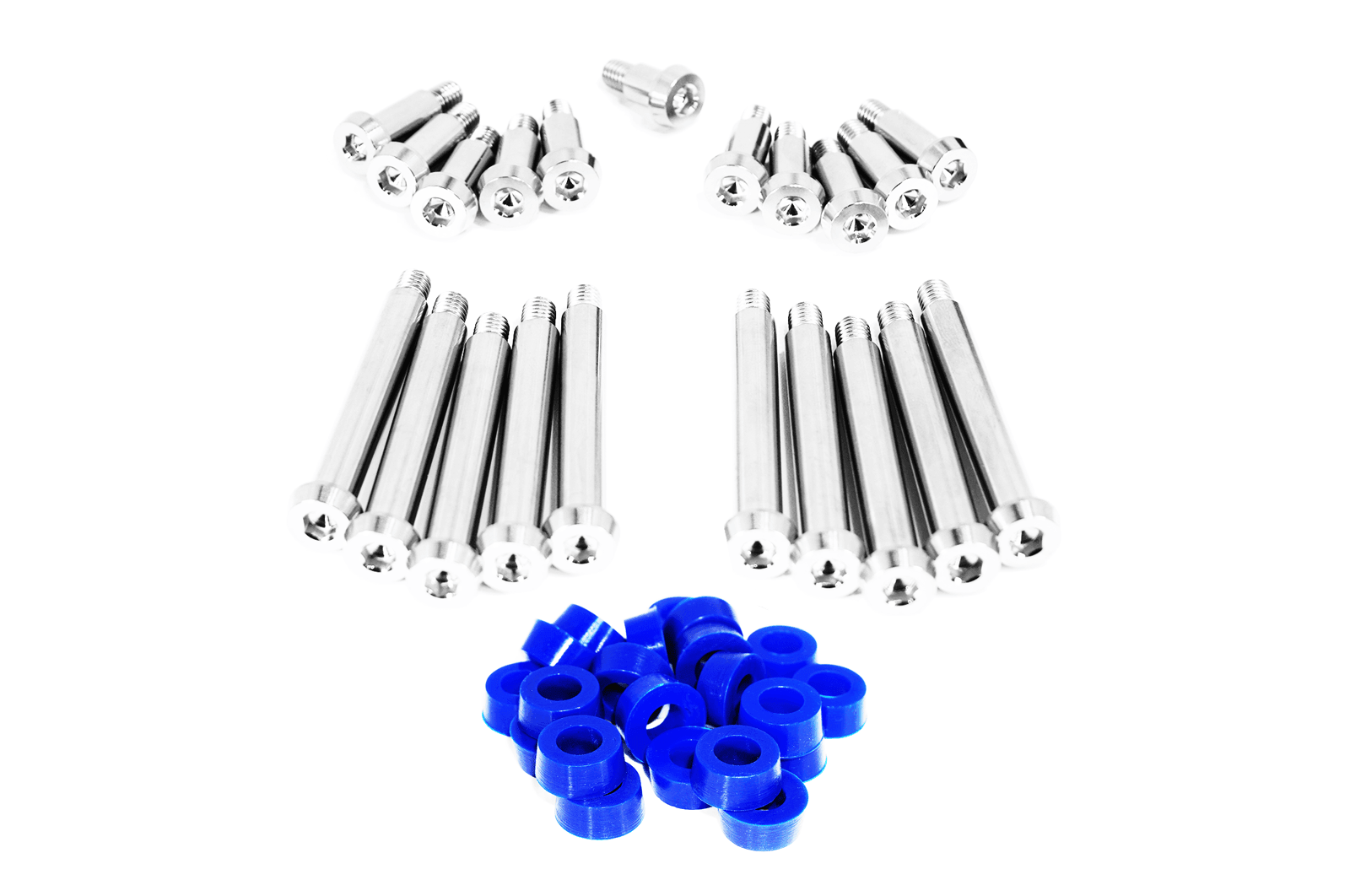 ZSPEC Shoulder-Bolt Timing Covers Fasteners for '90-96 Nissan 300zx Z32, Titanium
Color:
Silver w/o Bushings
ZSPEC Titanium (Grade-5) Shoulder-Bolt Style Timing Covers Fastener Kit. Fits: the 1990-1996 300zx Z32.

Race-Grade GR5 Titanium, corrosion-resistant and ~40% Lighter than Steel.
Compatible with our Silicone Timing Bushing Kit (in multiple colors), or the OEM Bushings
Torque per OEM specifications
Fits like OEM fasteners
21-Bolts included in kit.

Finishes are PVD-Coated (note, blue may have slight color variations in the key-hole as bi-product of this more durable coating process)
Requires basic hand-tools for installation (not included).