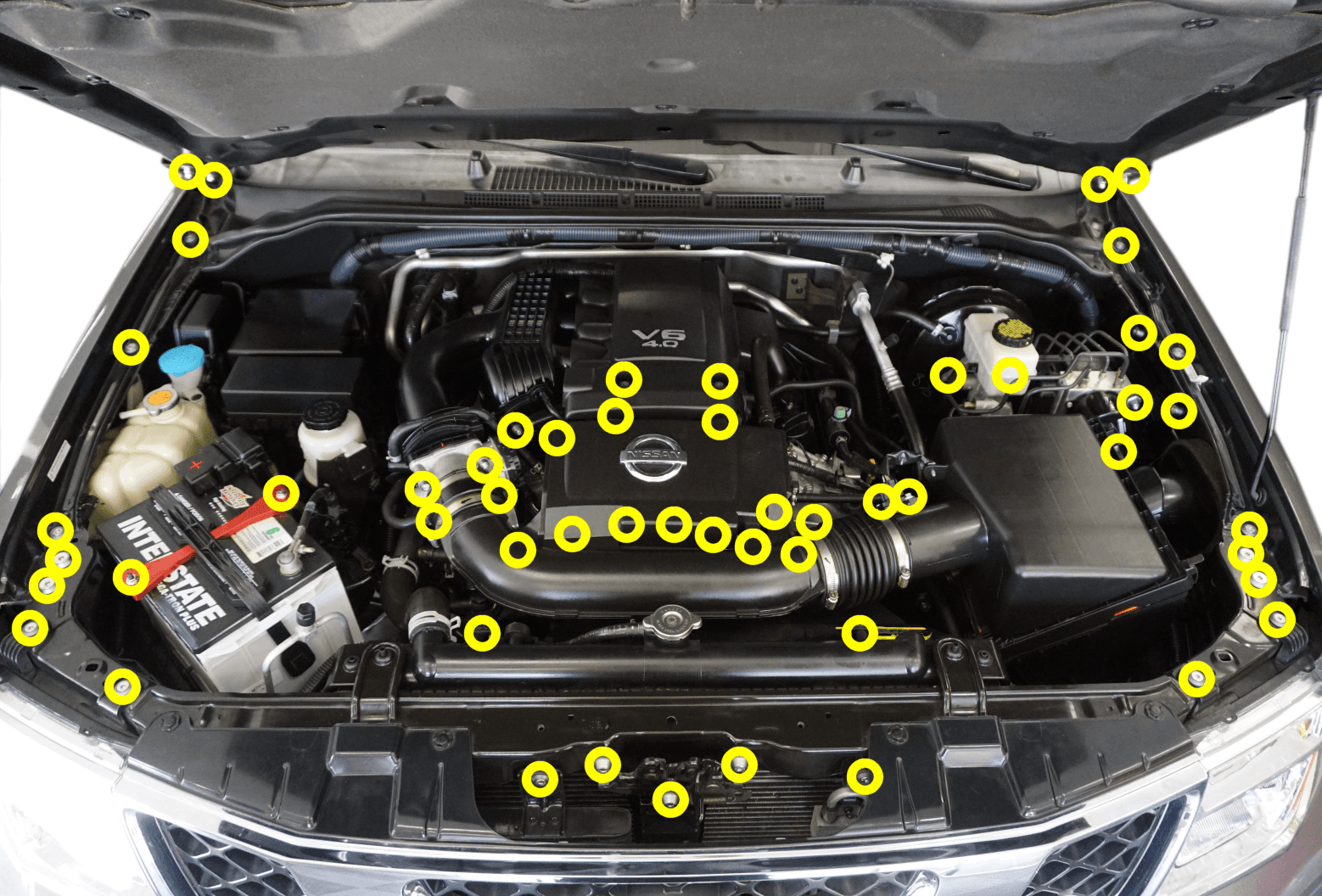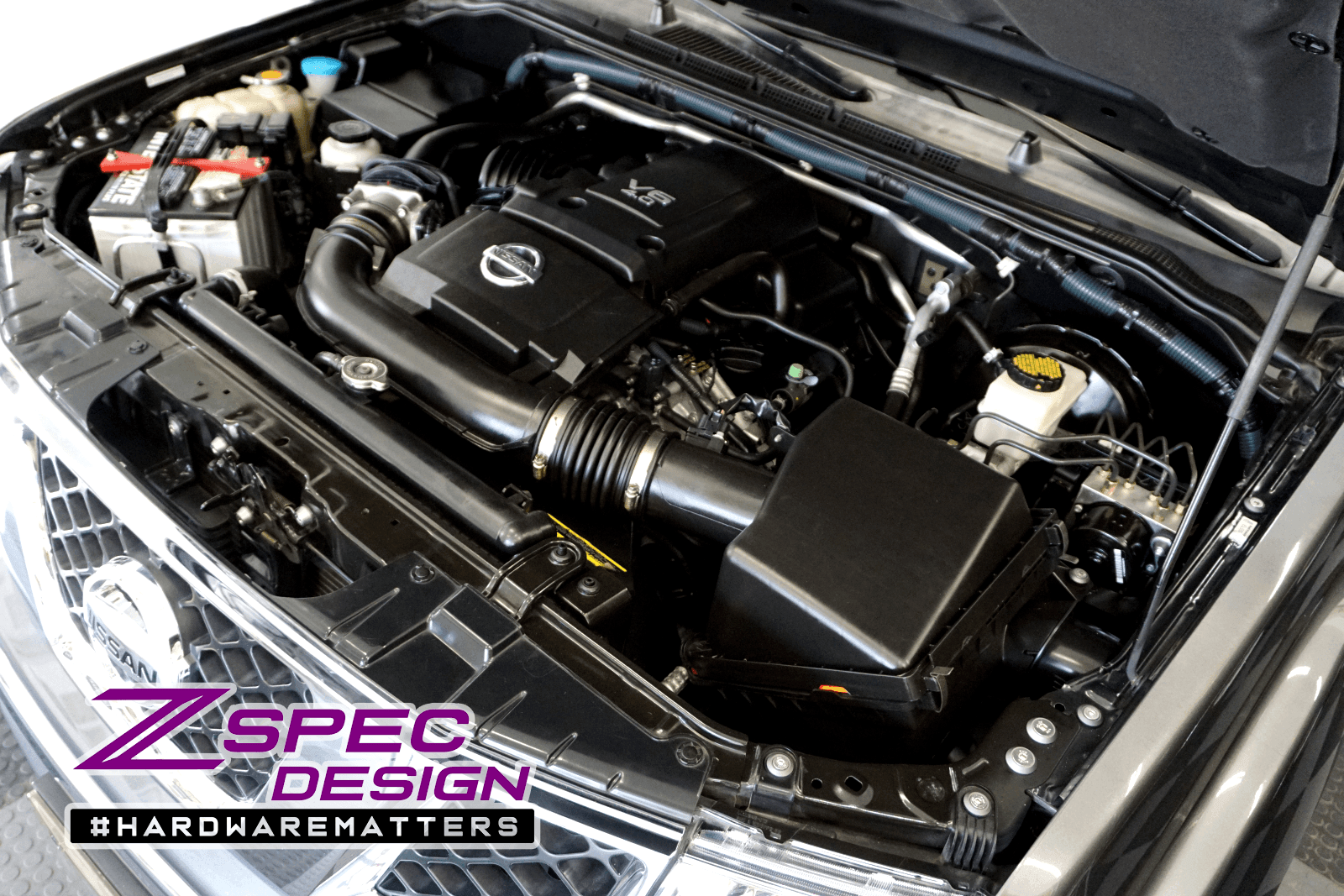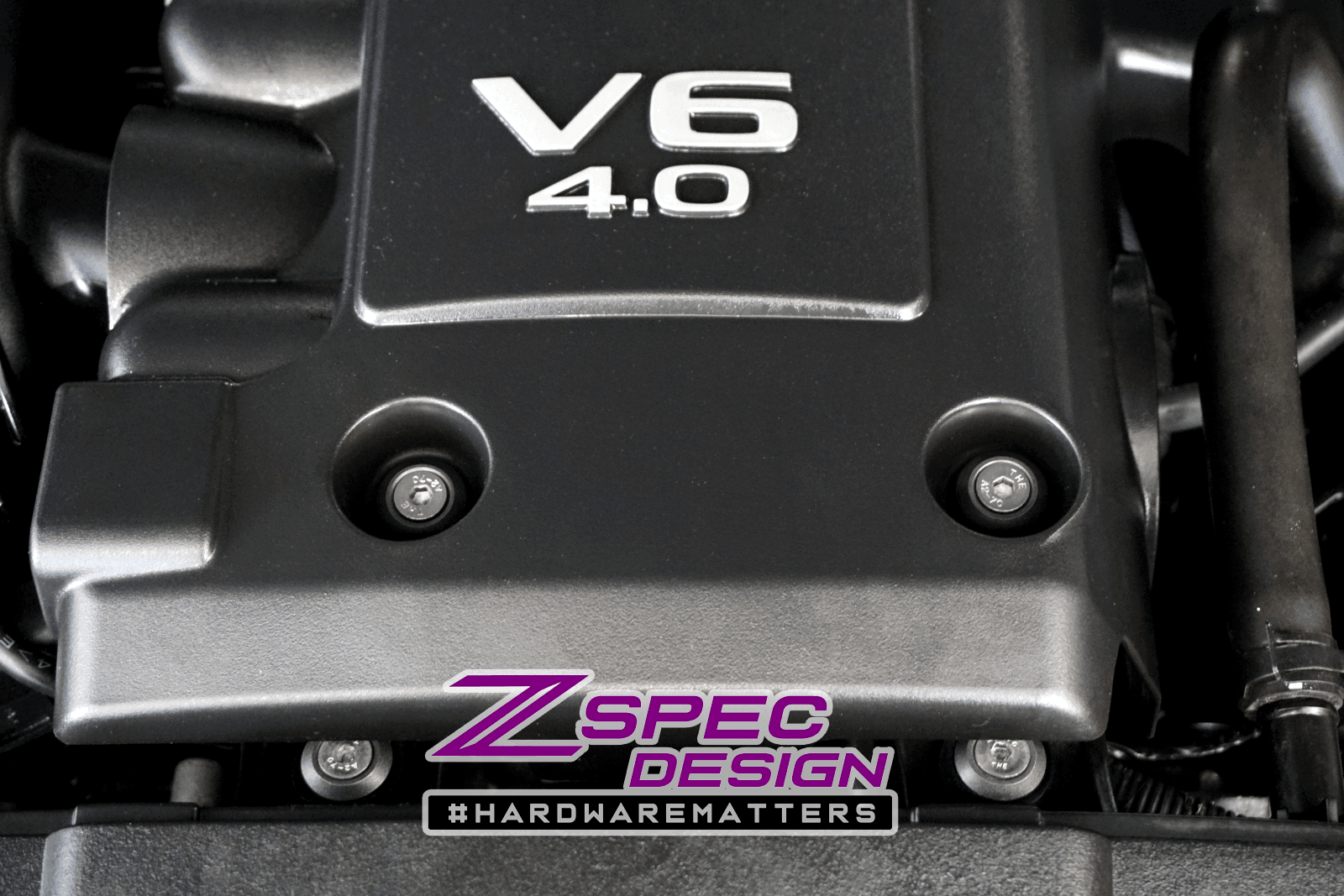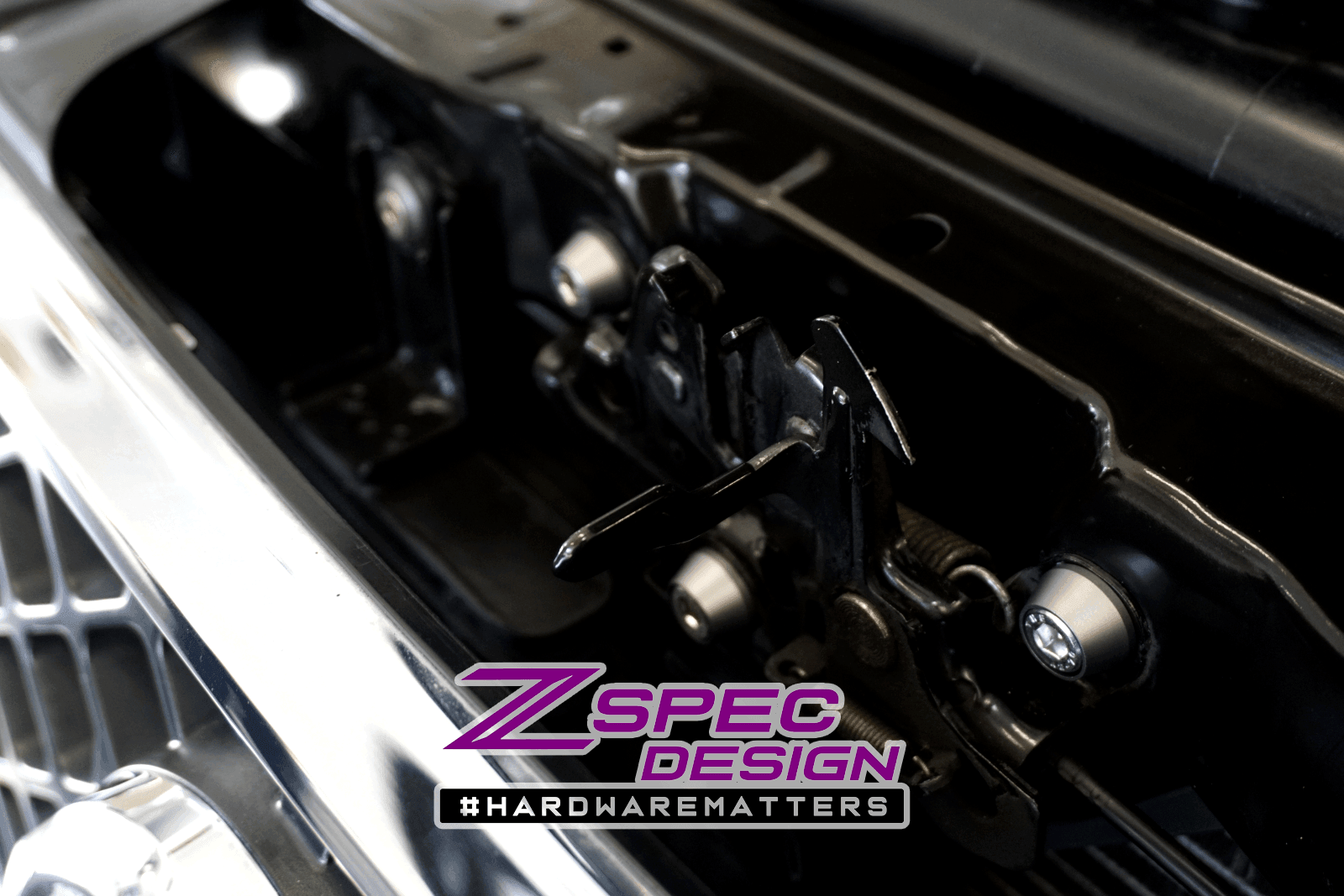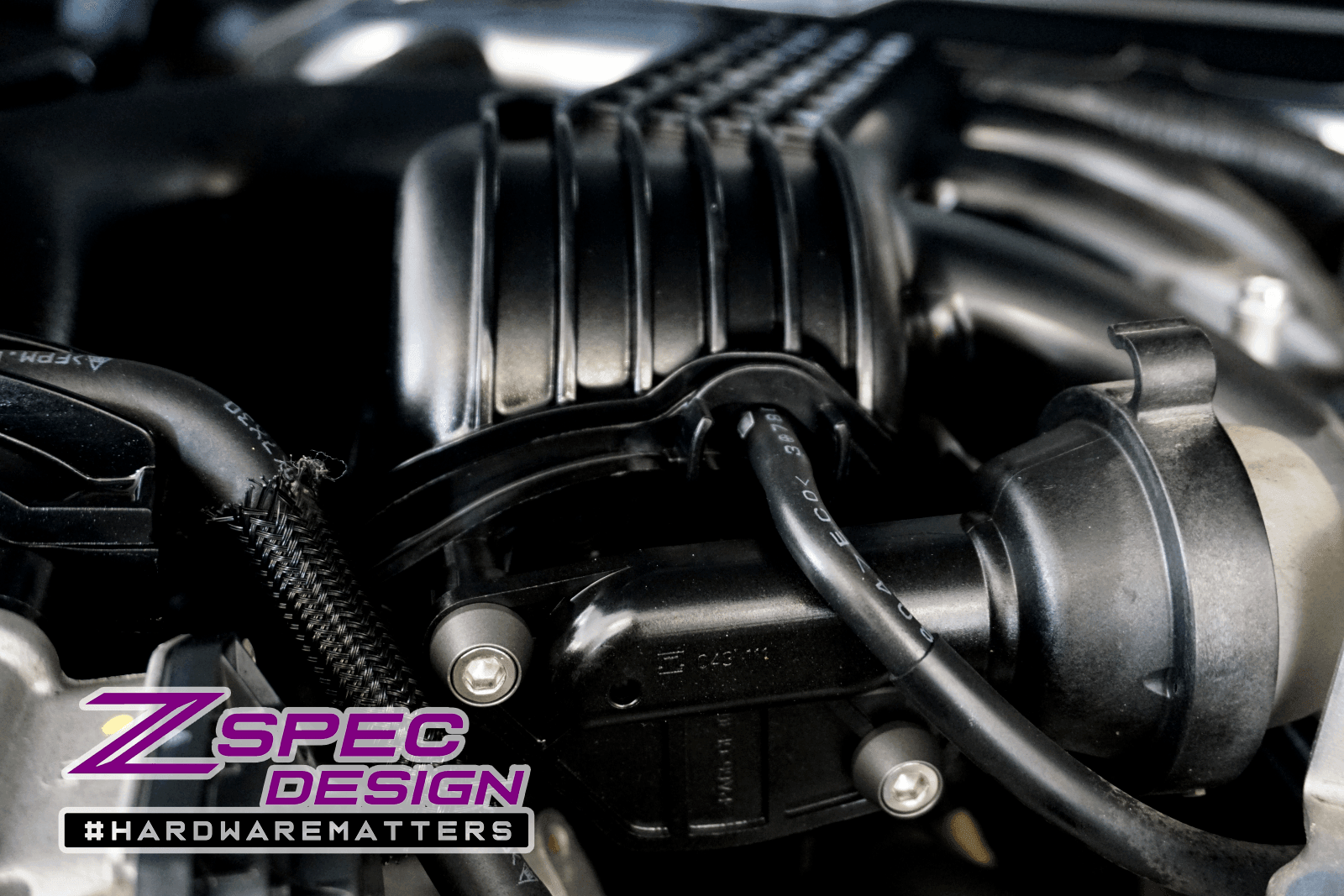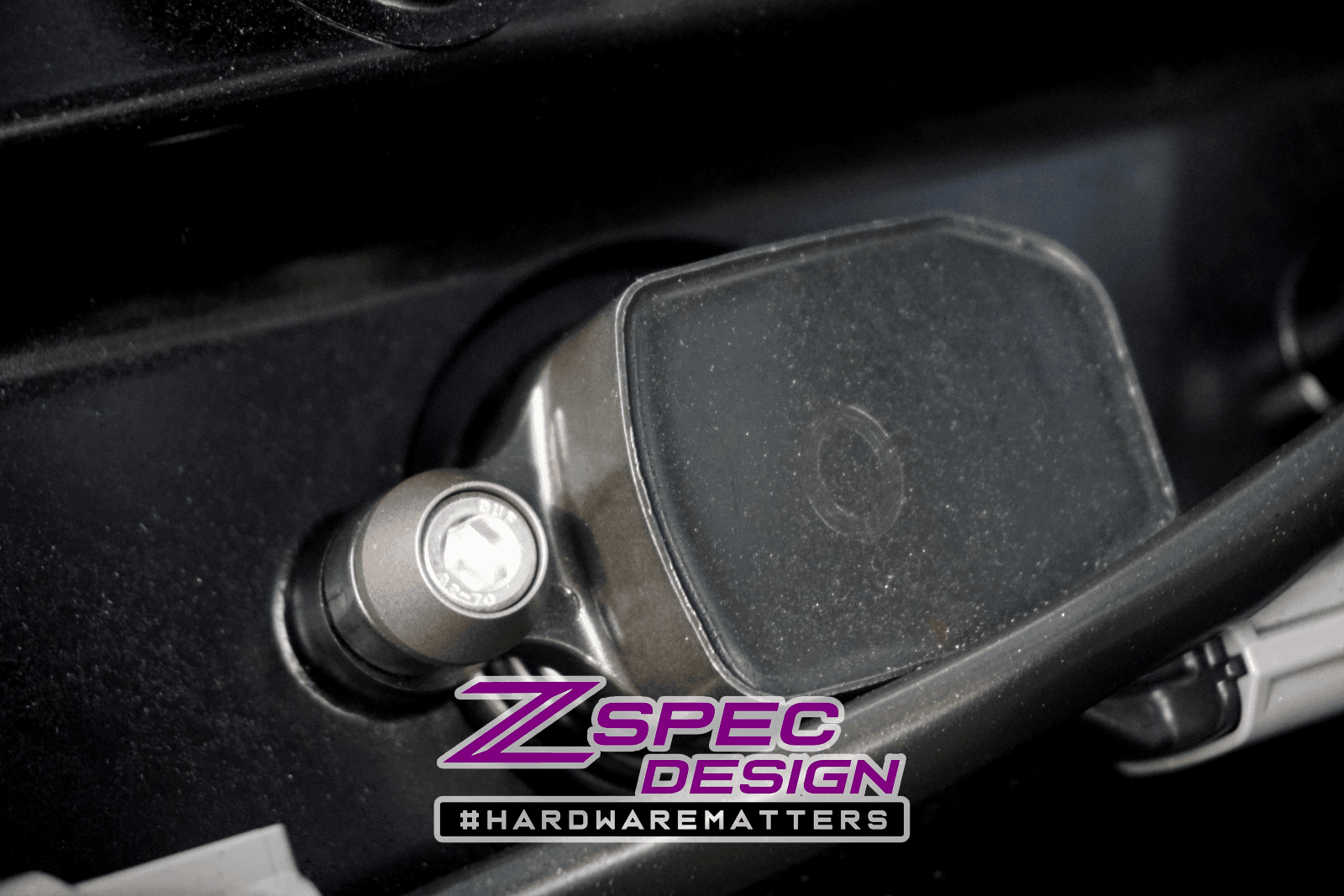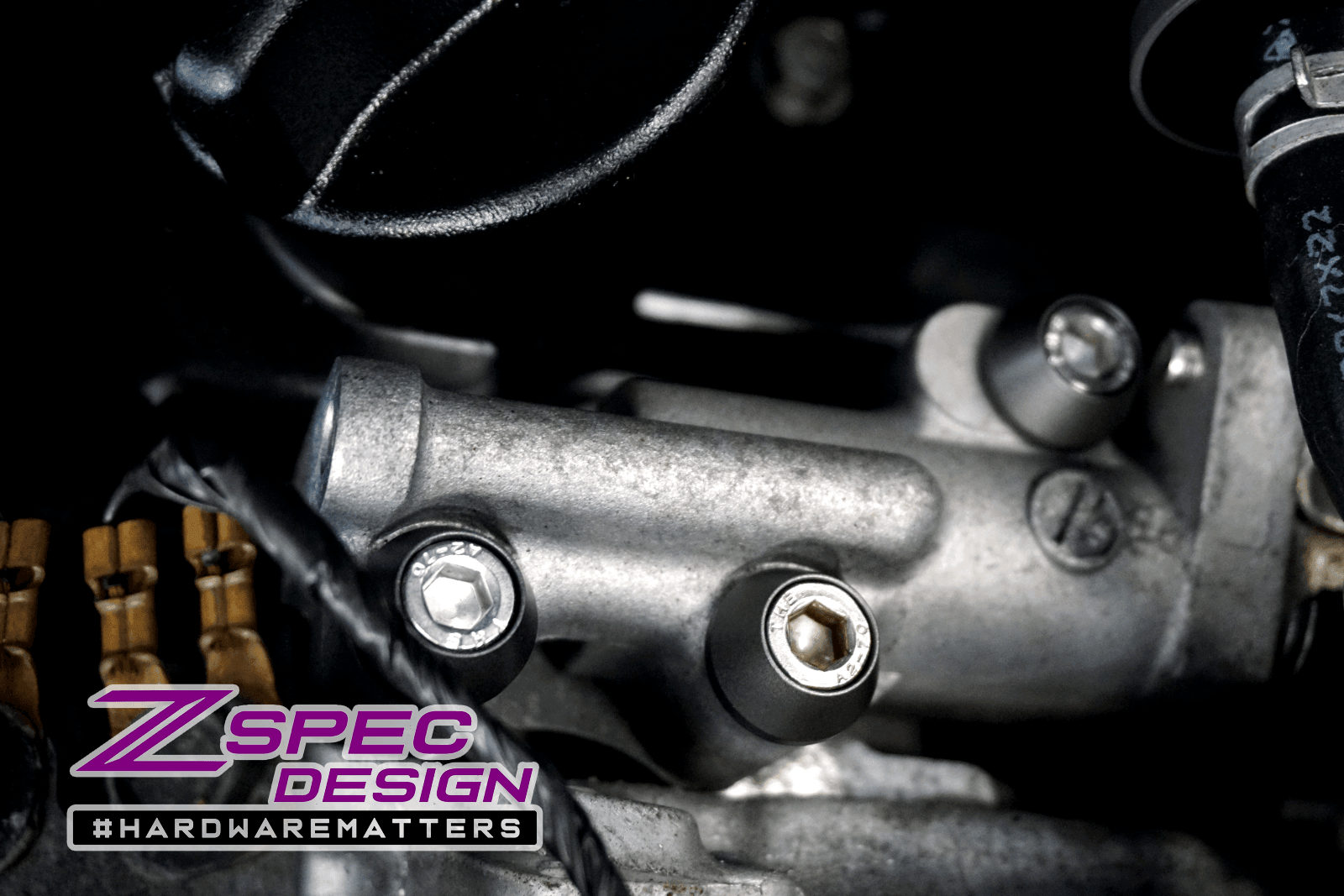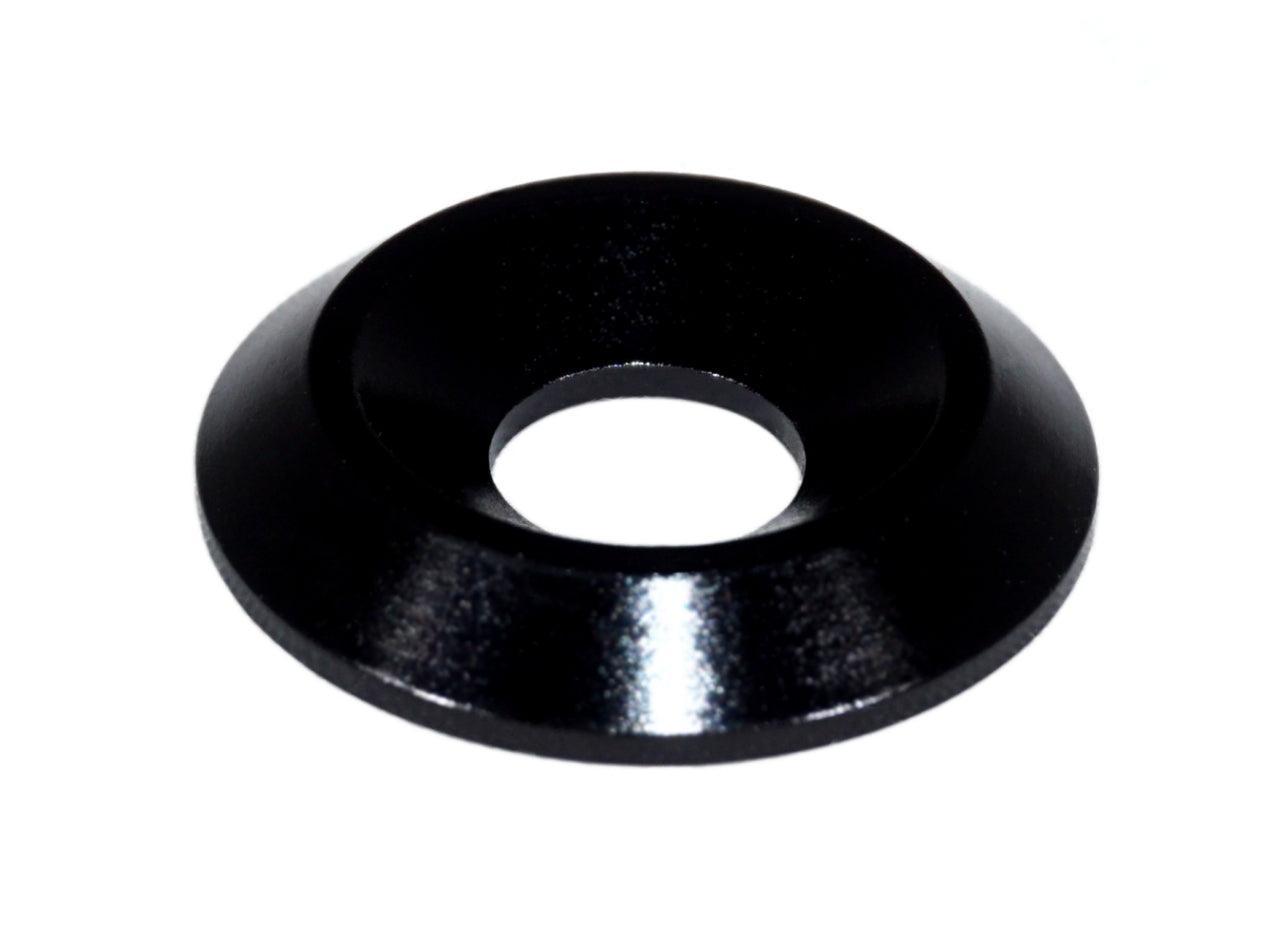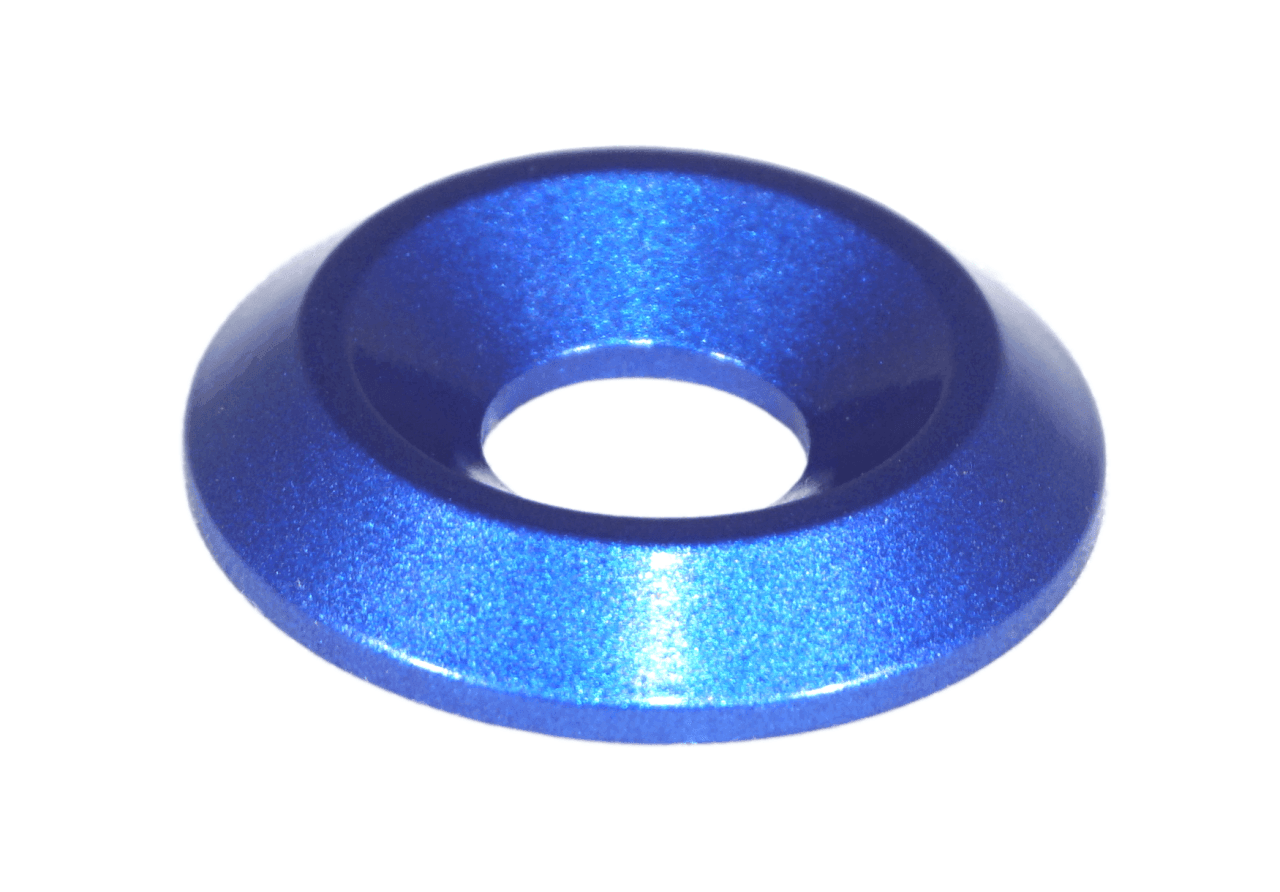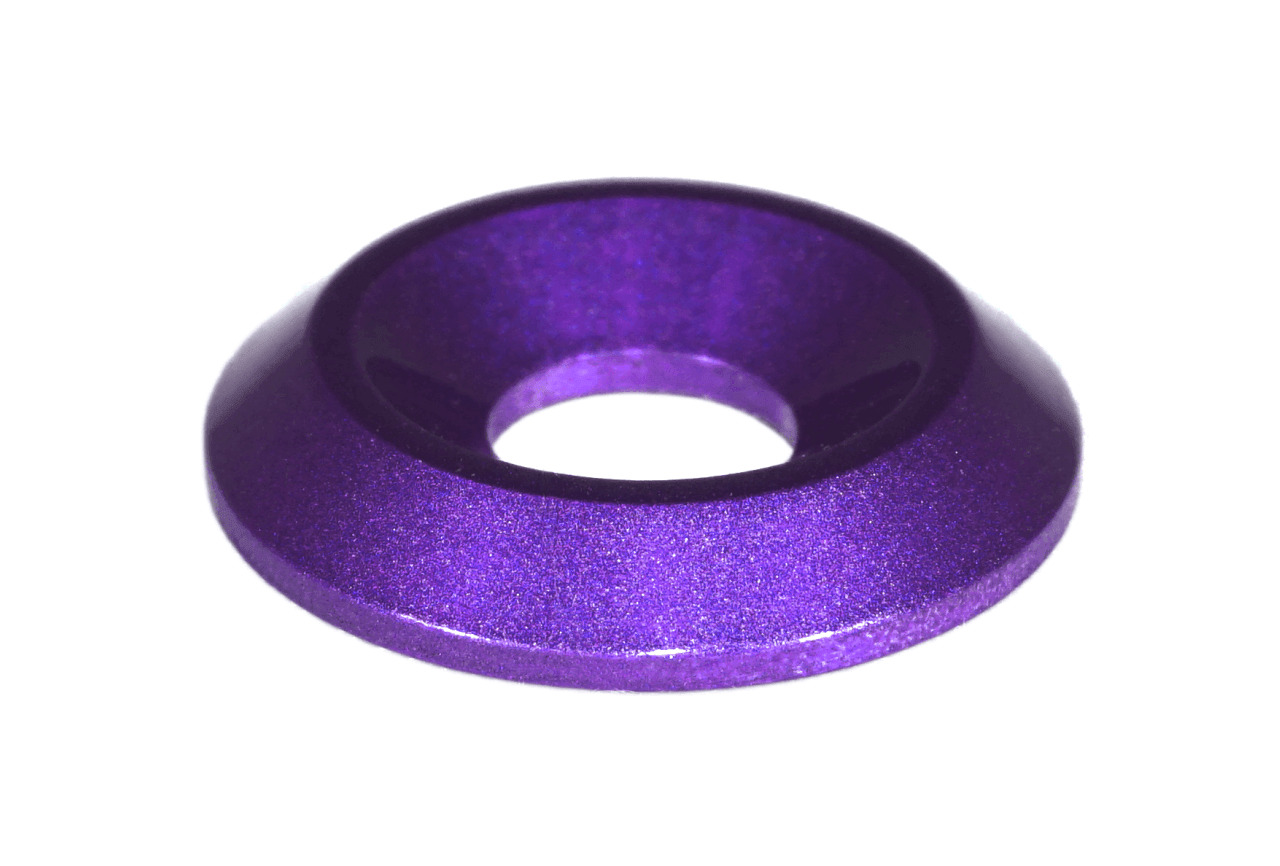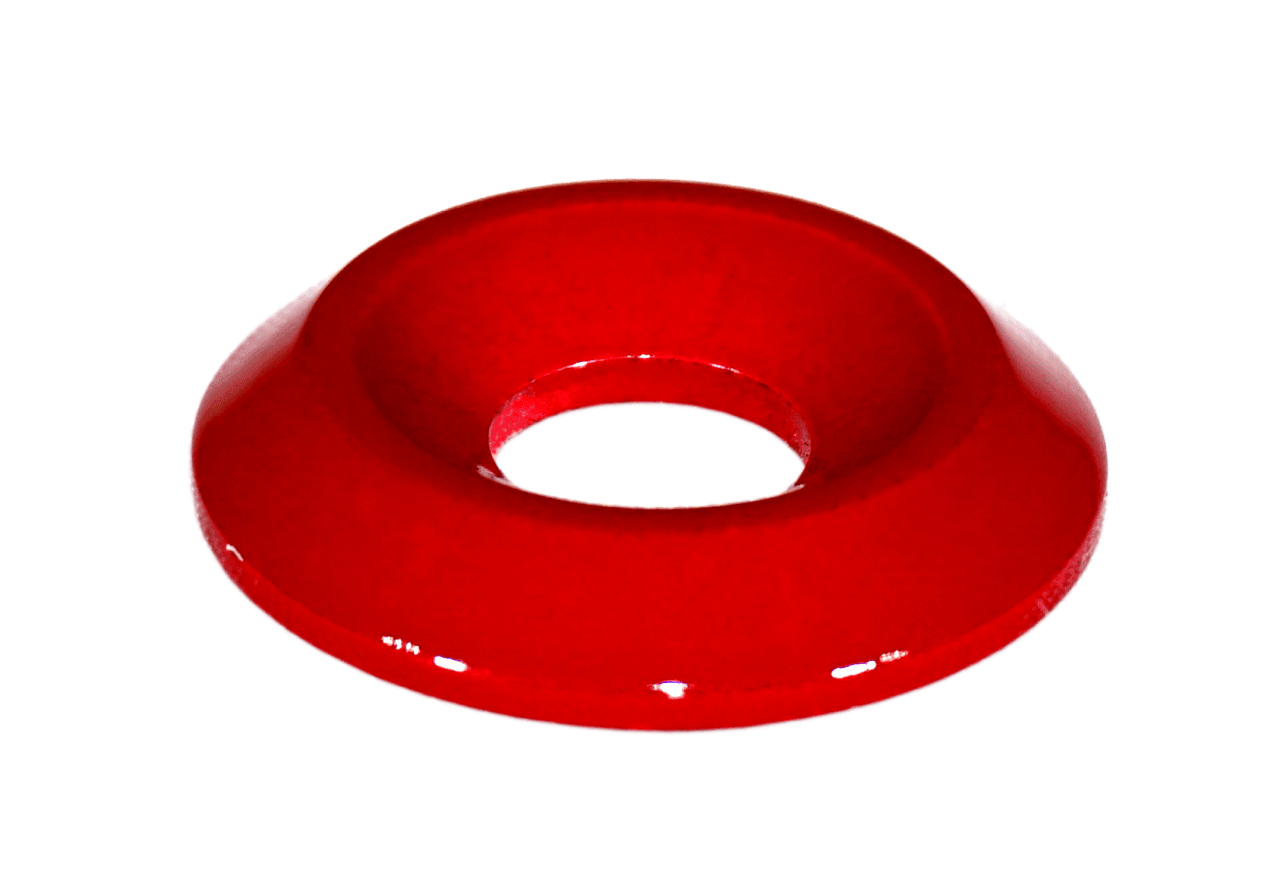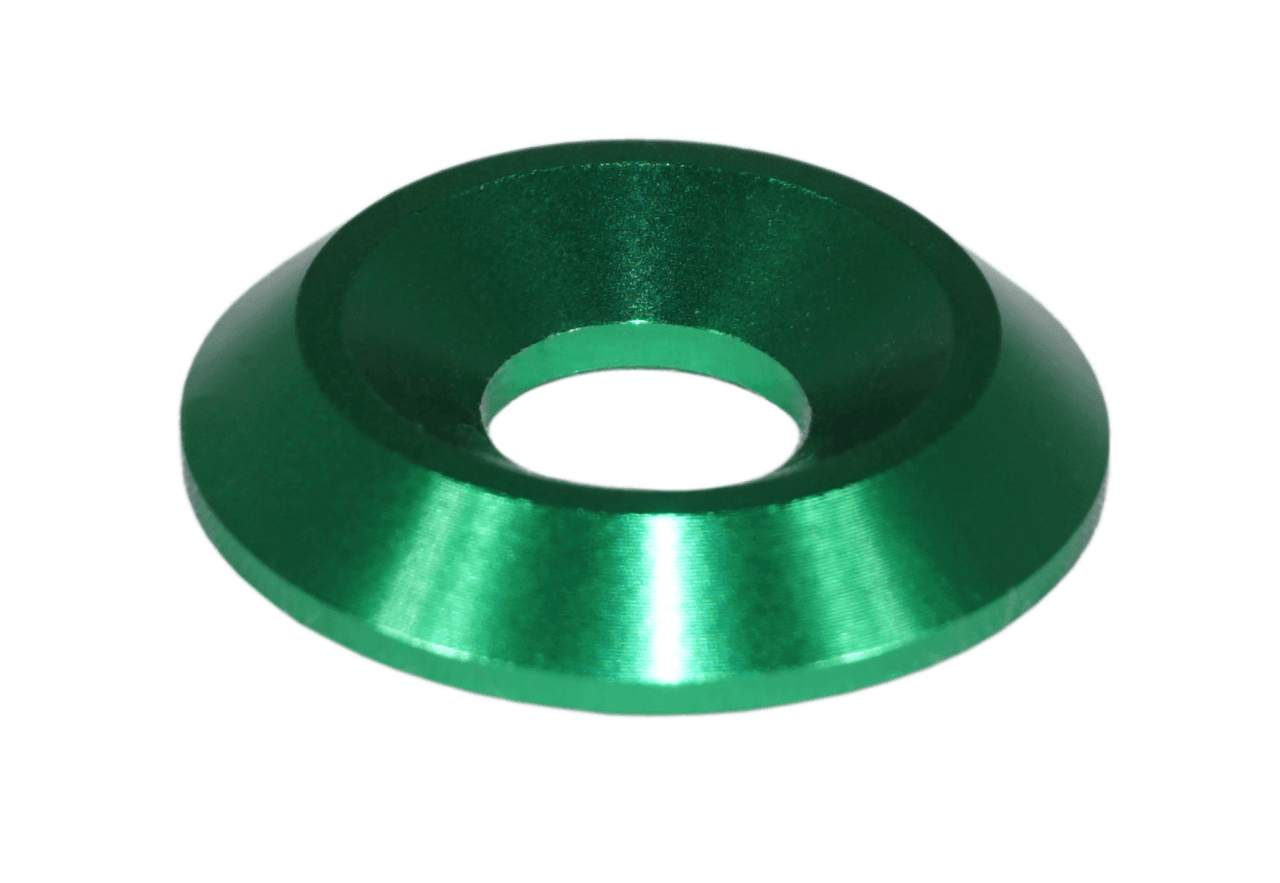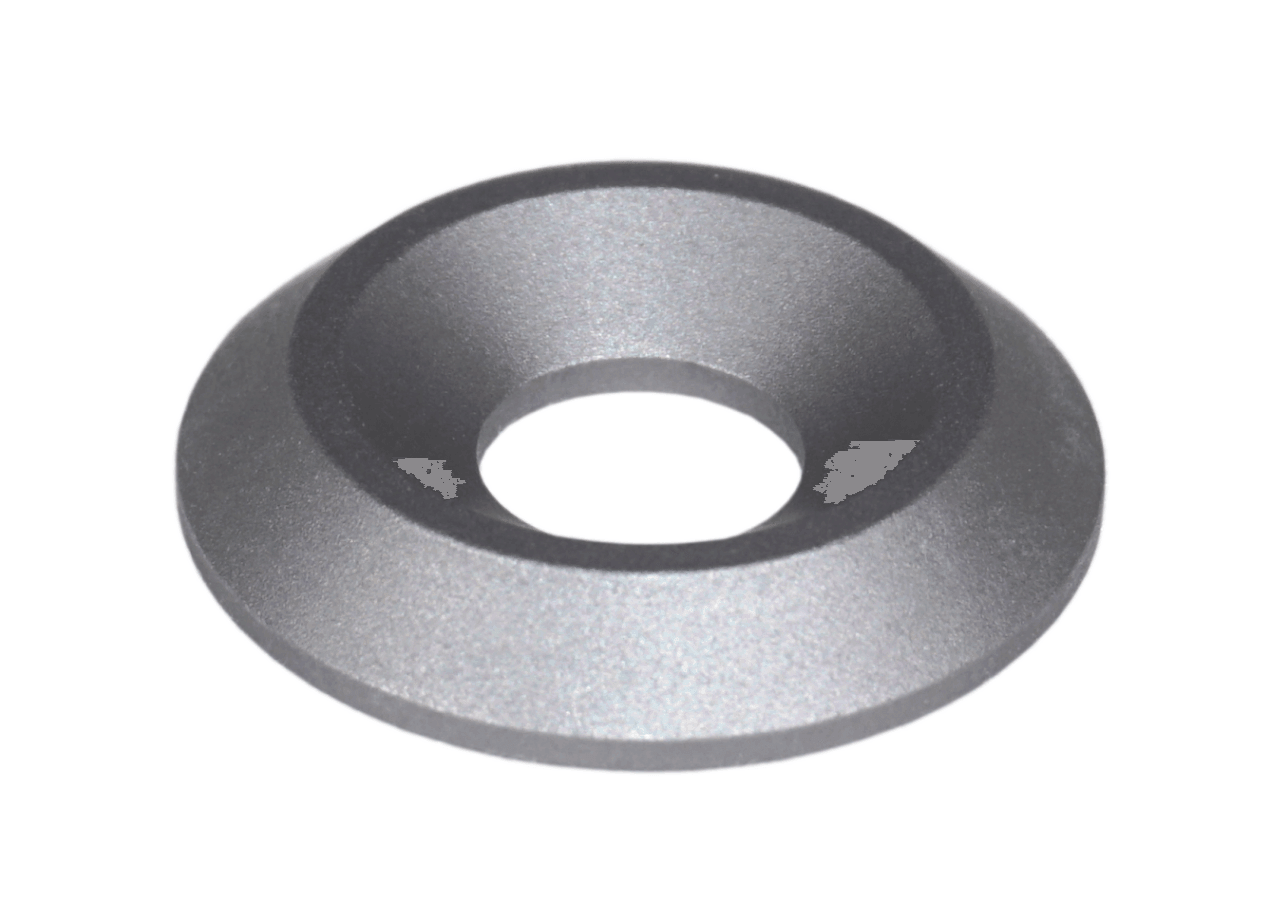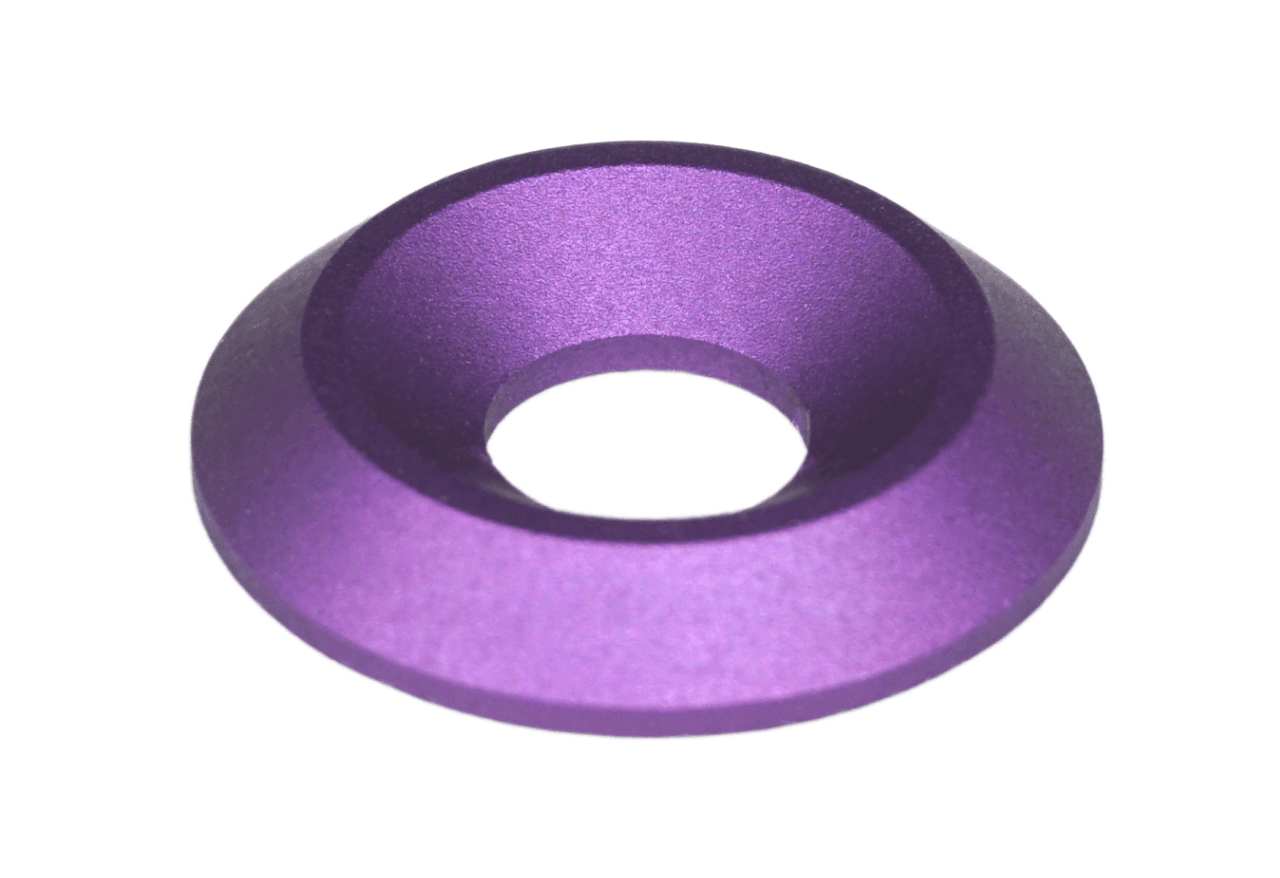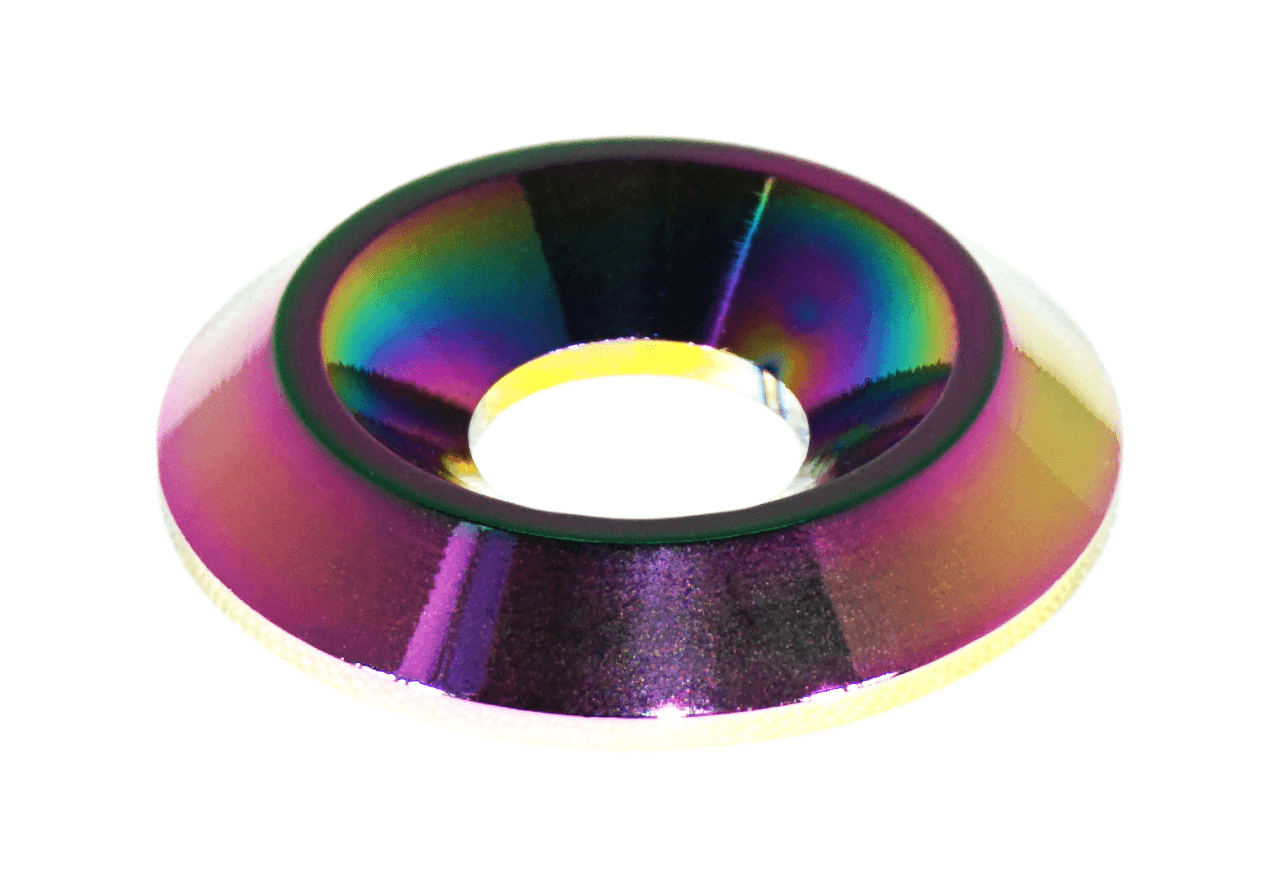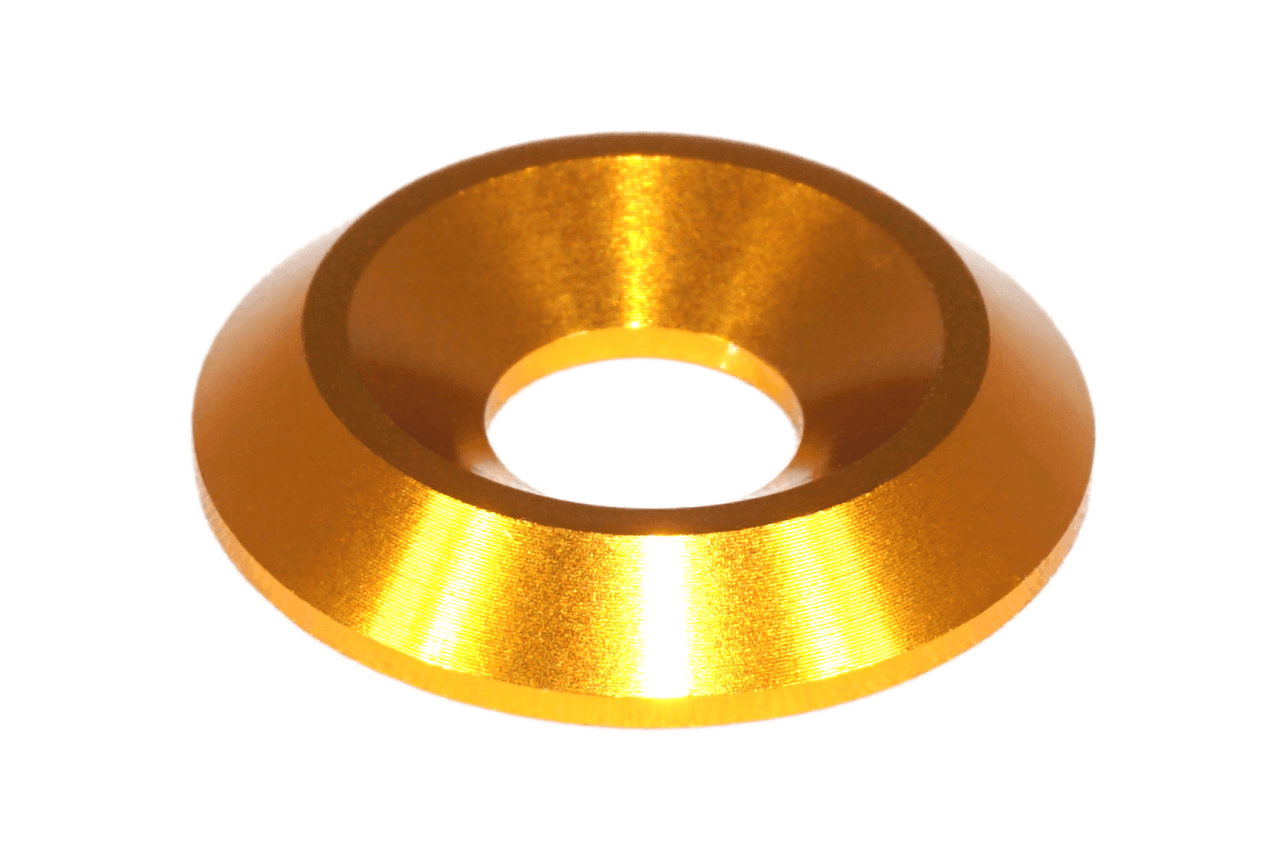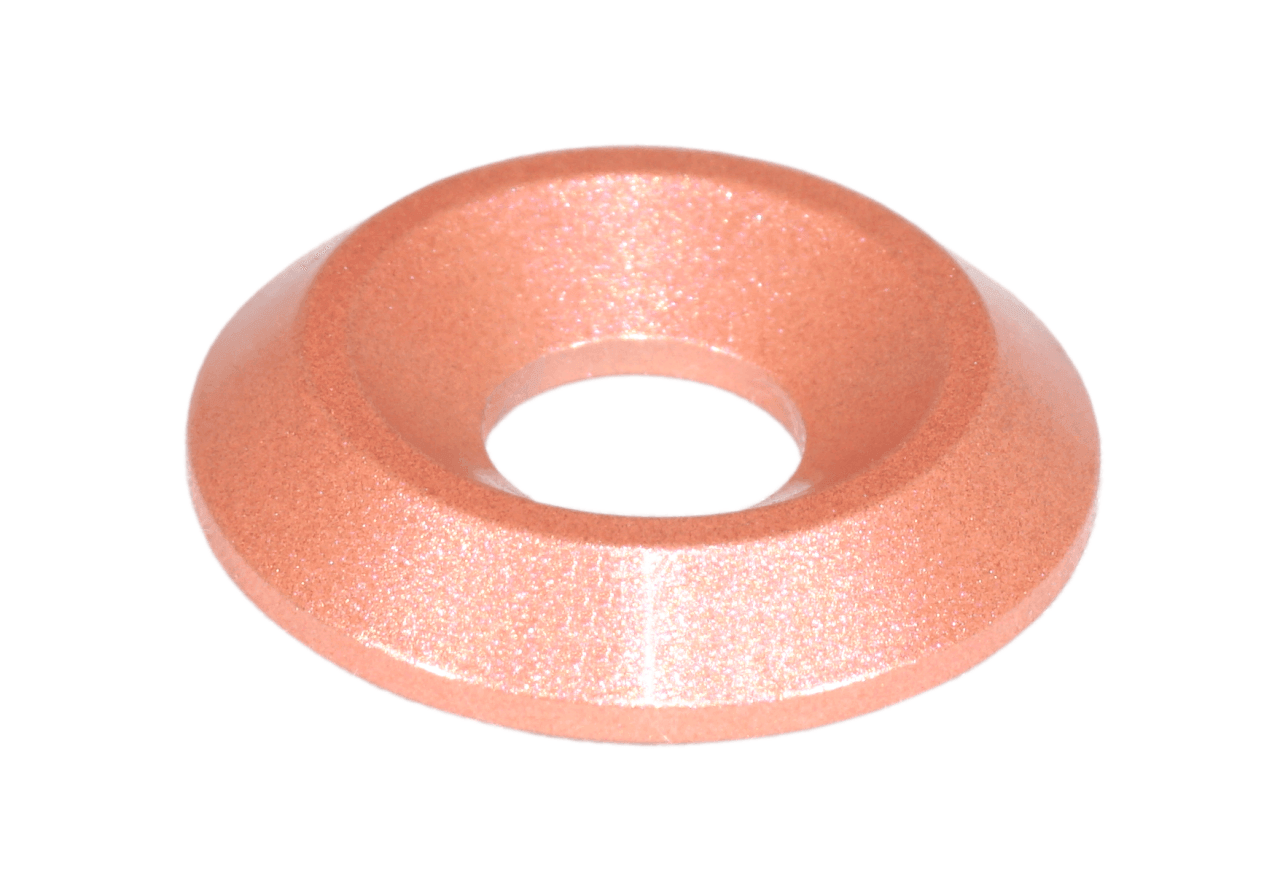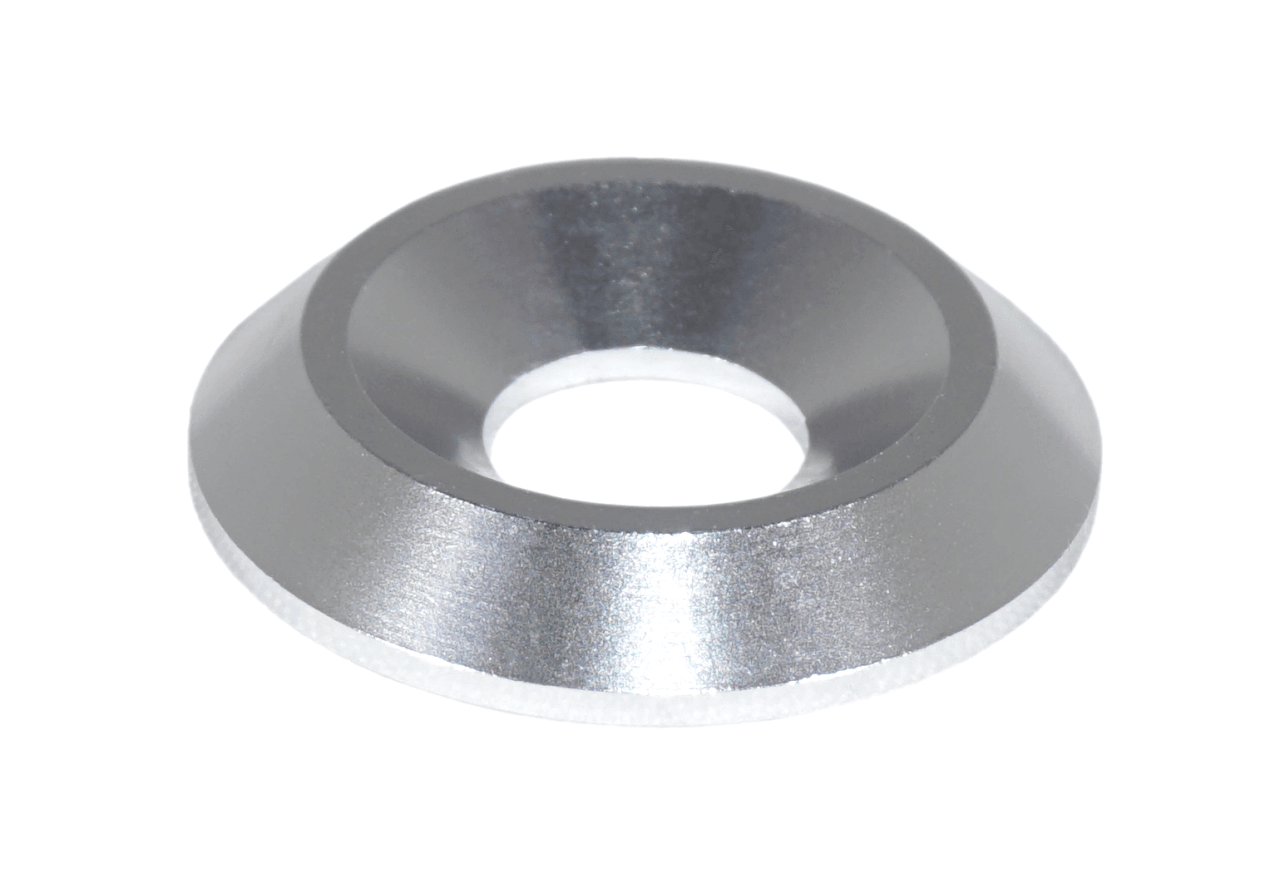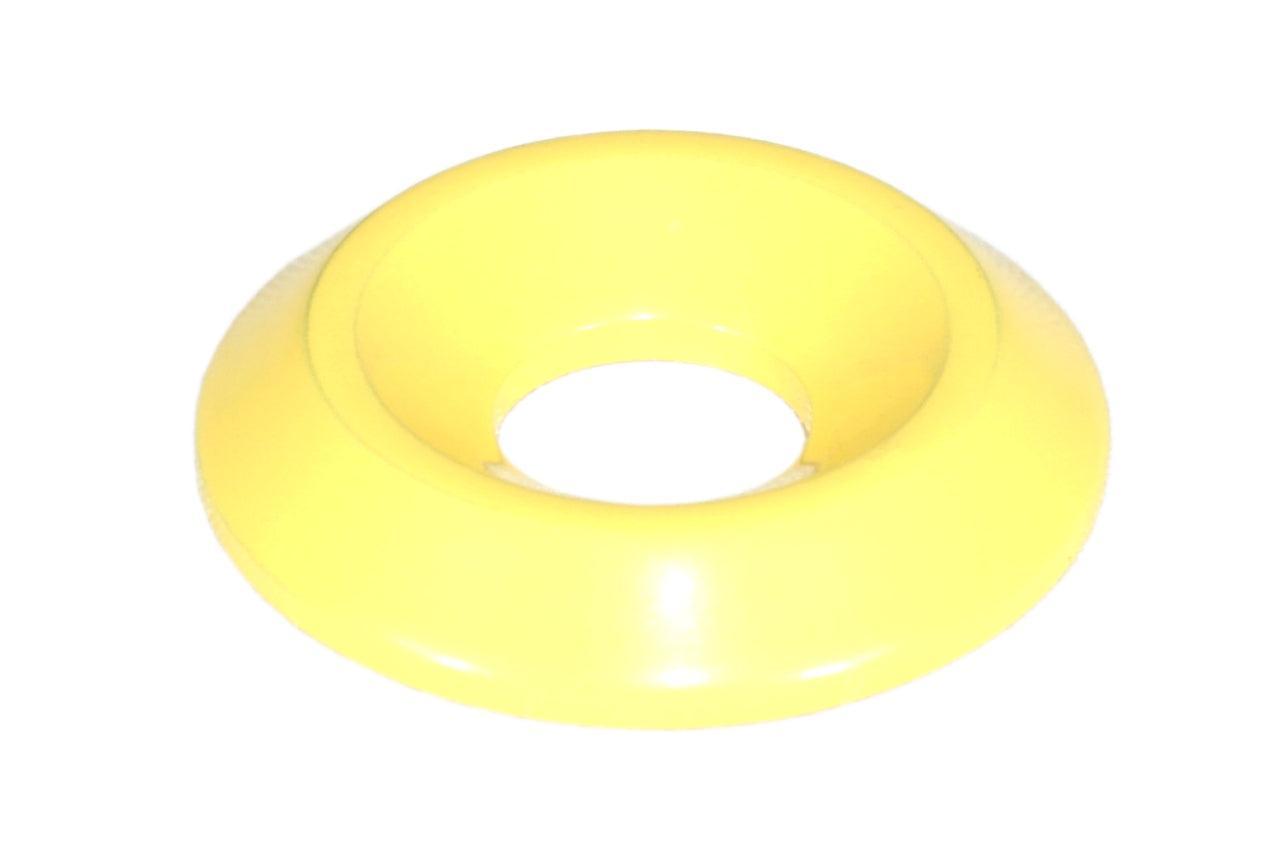 ZSPEC "Stage 3" Dress Up Bolts® Fastener Kit for 05-21 Nissan Frontier D40, Stainless & Billet
The ZSPEC Engine Bay Fastener Kit for the Niss. Frontier D40 (2005-2021) includes ~260 pieces of hardware. The kit hardware is top-quality A2 Stainless Steel combined with ZSPEC billet-aluminum finish washers, available in a number of finishes.

The kit includes fasteners to cover the following areas:

Fenders
Headlights
Front Radiator / Brace
Hood
Hood Latch
Fluid Res. Brackets
Throttle Body
Airflow Sensor
Stock Airbox (top bolt)
Brake Master Cylinder
Coil Fasteners
Brake Hard Line Distribution Block & Brackets
Engine Cover & Intake Tube
Front Engine Cover Bracket
Upper Intake Coarse Bolts
Intake Manifold & Bracket
Sensor on Timing Cover
Top Bolts on Front Timing Cover (most visible)
Sensors on Back of Timing Cover
Grounds on Timing Covers
Extras for License Plate(s) and Misc. Brackets

Hardware Kit Specifications:
Top quality A2-70 (SU304) Stainless Fasteners - SILVER in color
Billet Aluminum Finish Washers - Durable Colors
Bagged and Labeled by function to ease installation.

Basic installation guide included.
Requires basic hand-tools for installation (not included).