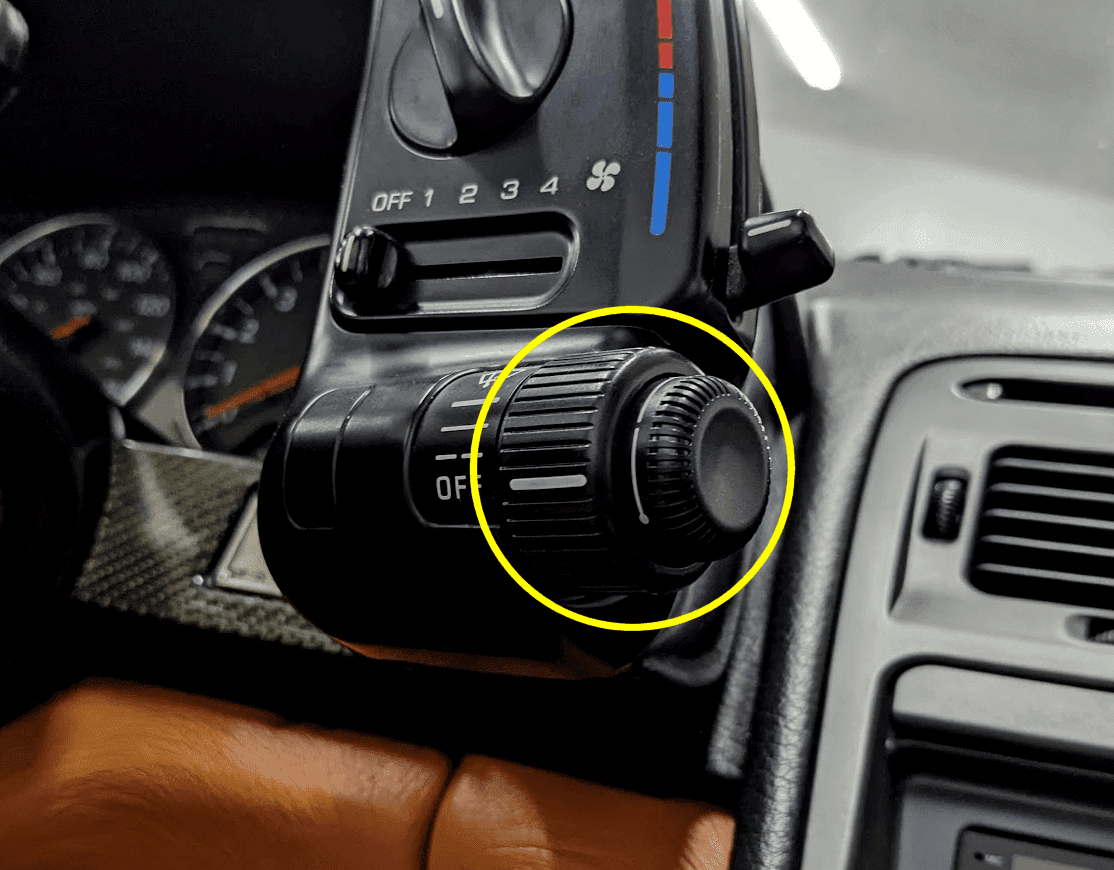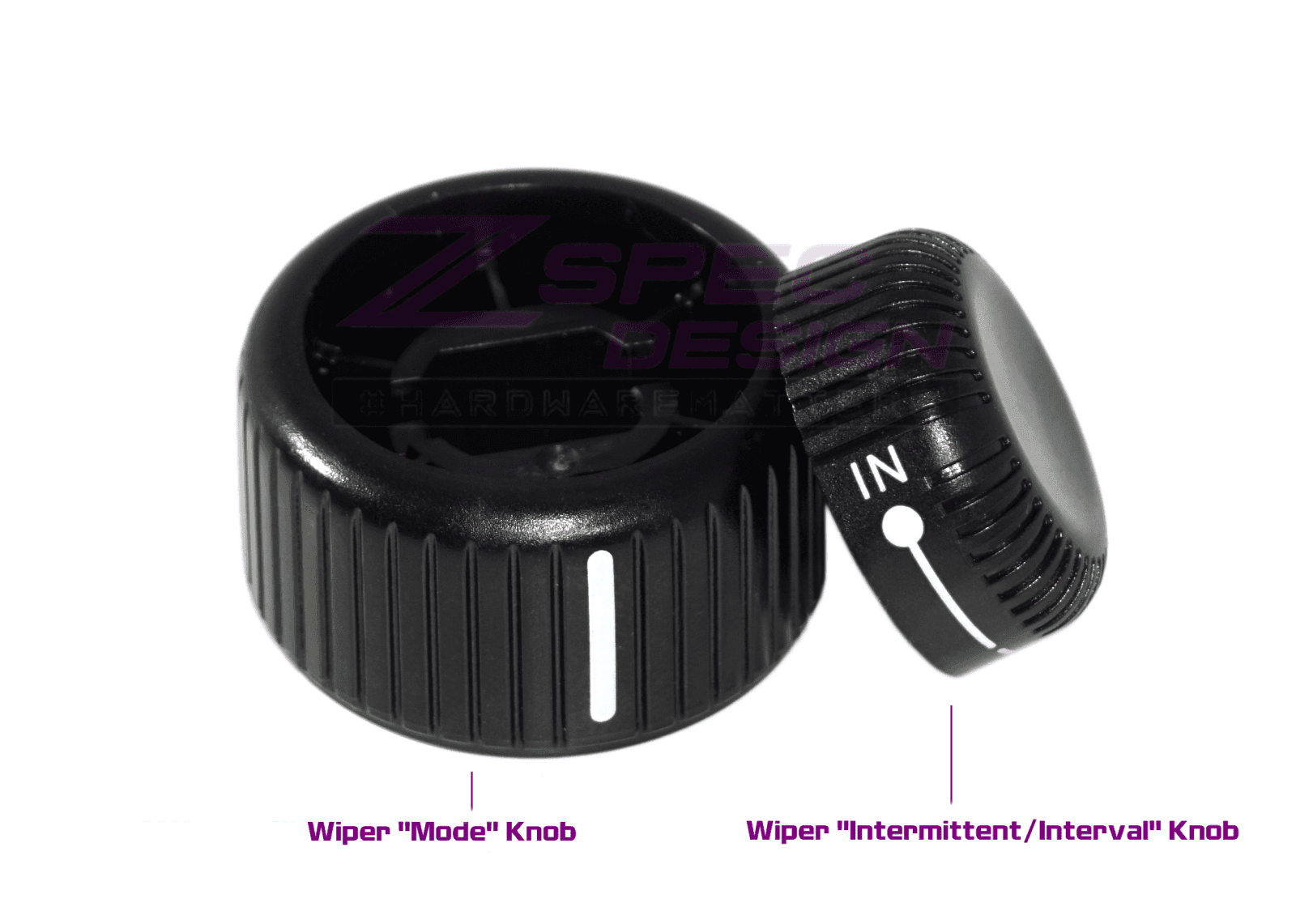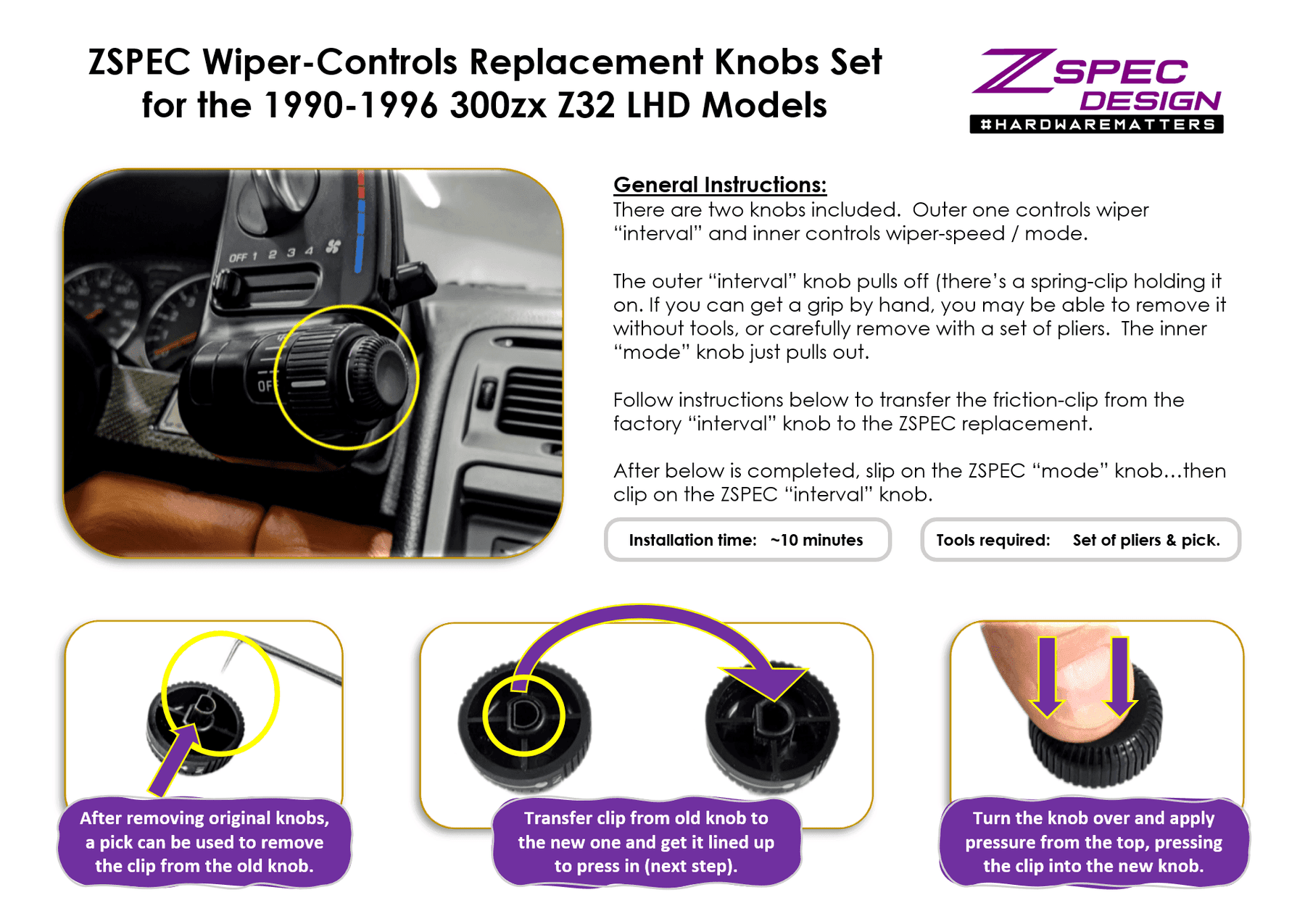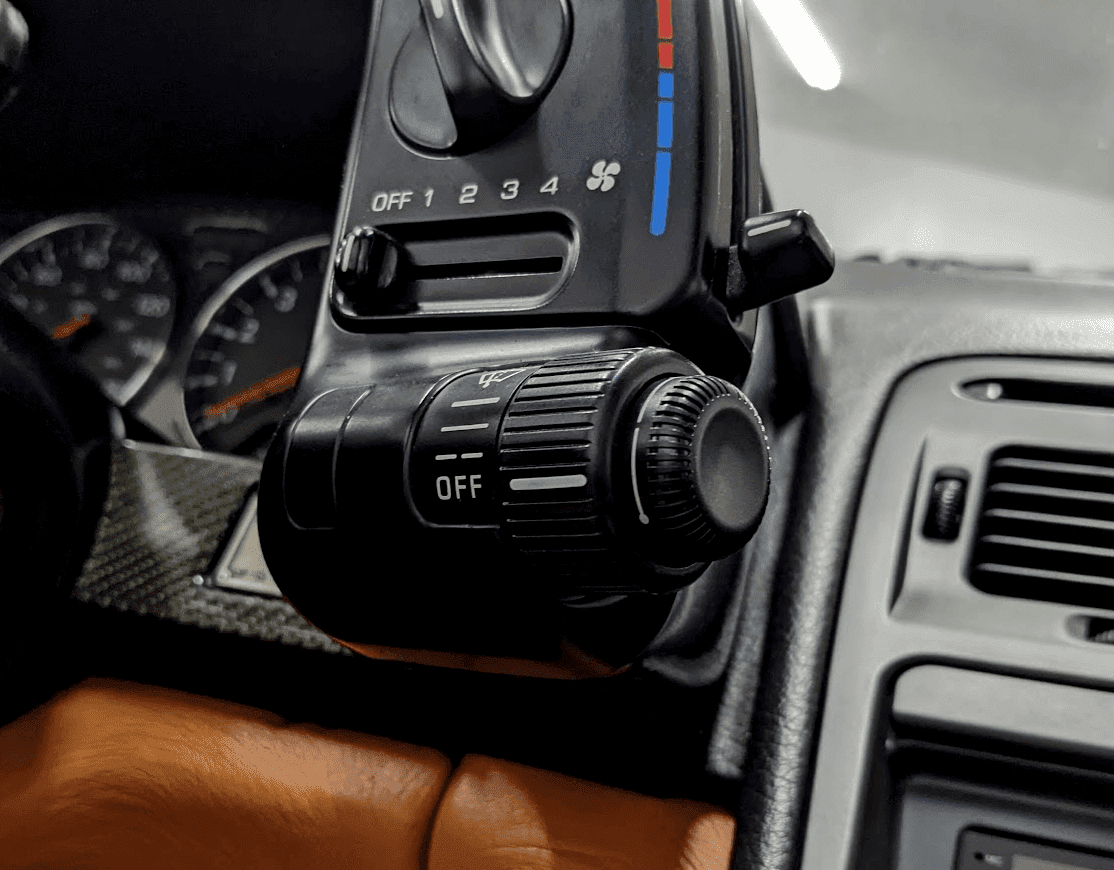 ZSPEC LHD Wiper Control Knobs for '90+ Nissan 300zx Z32, Mode & Interval Knobs
This listing is for front wiper-control knobs on the 300zx Z32 climate control pods. ZSPEC has reproduced these knobs as replacements are unavailable.

Often, these are chipped up, shiny from use and factory printing is worn off. ZSPEC is pleased to offer a stock-looking solution.

This product fits all Niss. Z32 300zx's (Convertibles, Coupes, 2+2 - LHD ONLY)..
NOTE - the internal metal CLIP from the old knob must be transferred to the new knobs as part of the install-process. We do not offer this clip at this time.
Specifications:

- Reproduction item produced by ZSPEC Design(TM).
- Sold per SET (Wiper-Mode Knob and Intermittent/Wiper-Interval knobs included).

Follow us on Instagram @zspecdesign and tag us with your ride's photos!
----------
Keywords:
#hood #hinge #covers #Niss. #300zx #z32