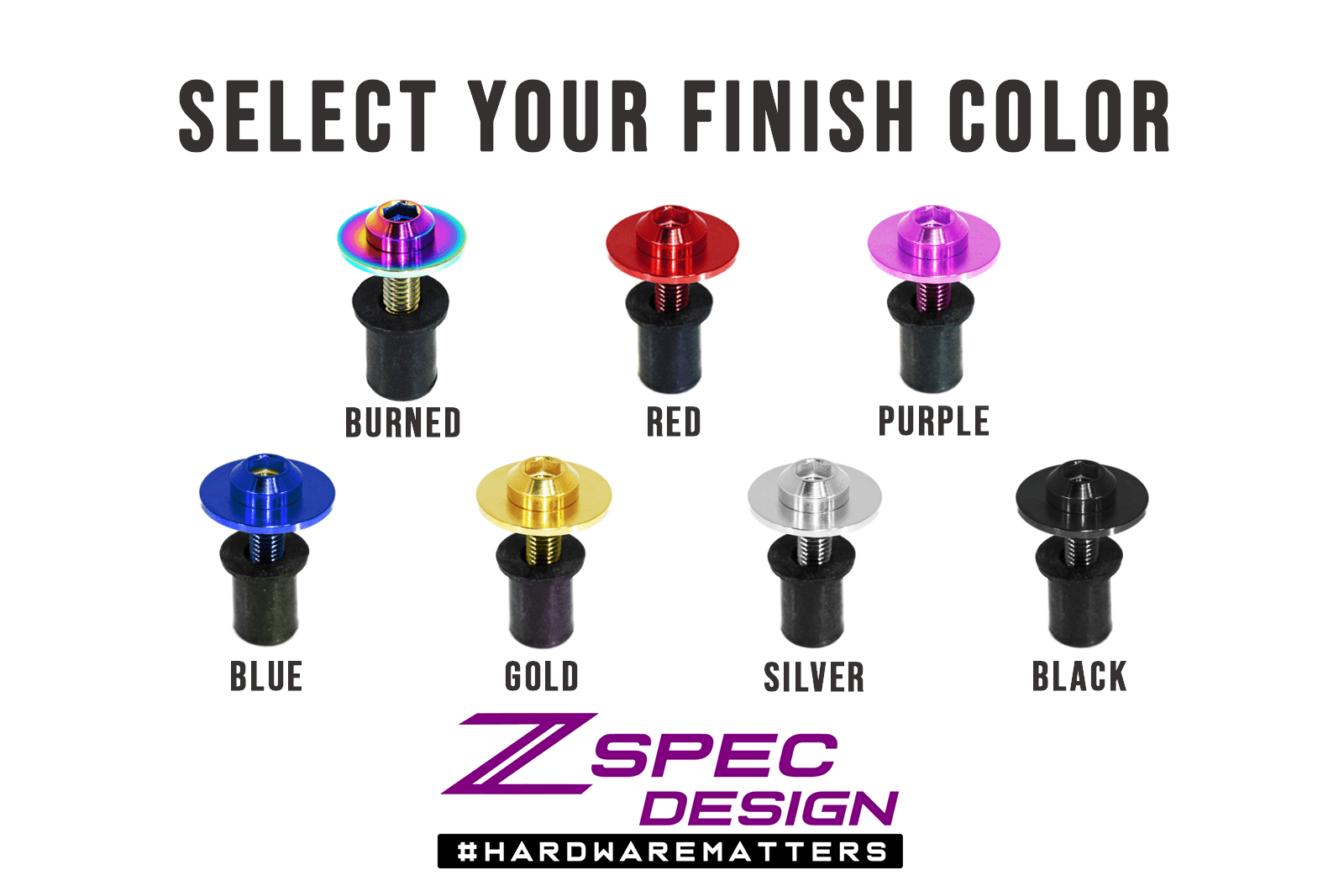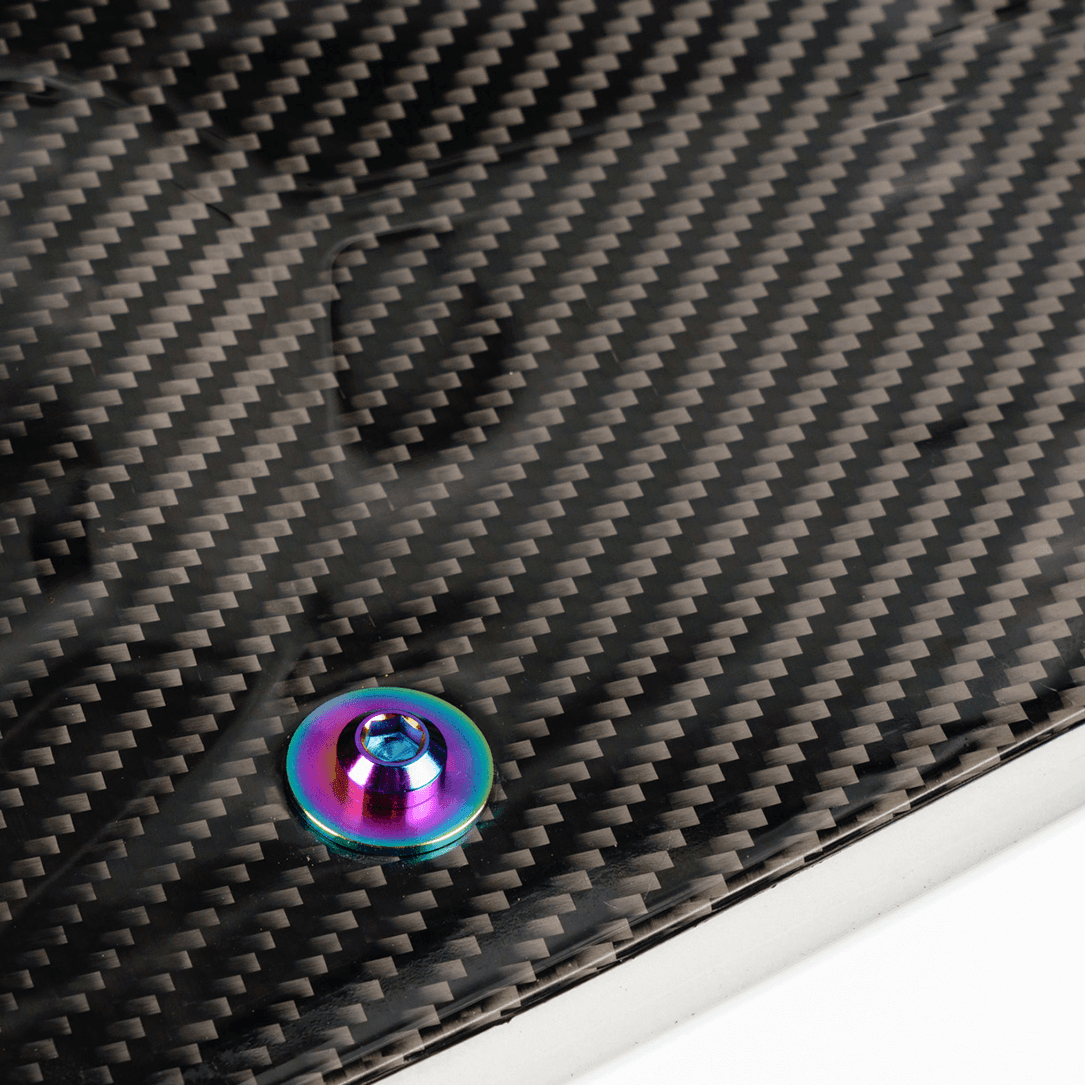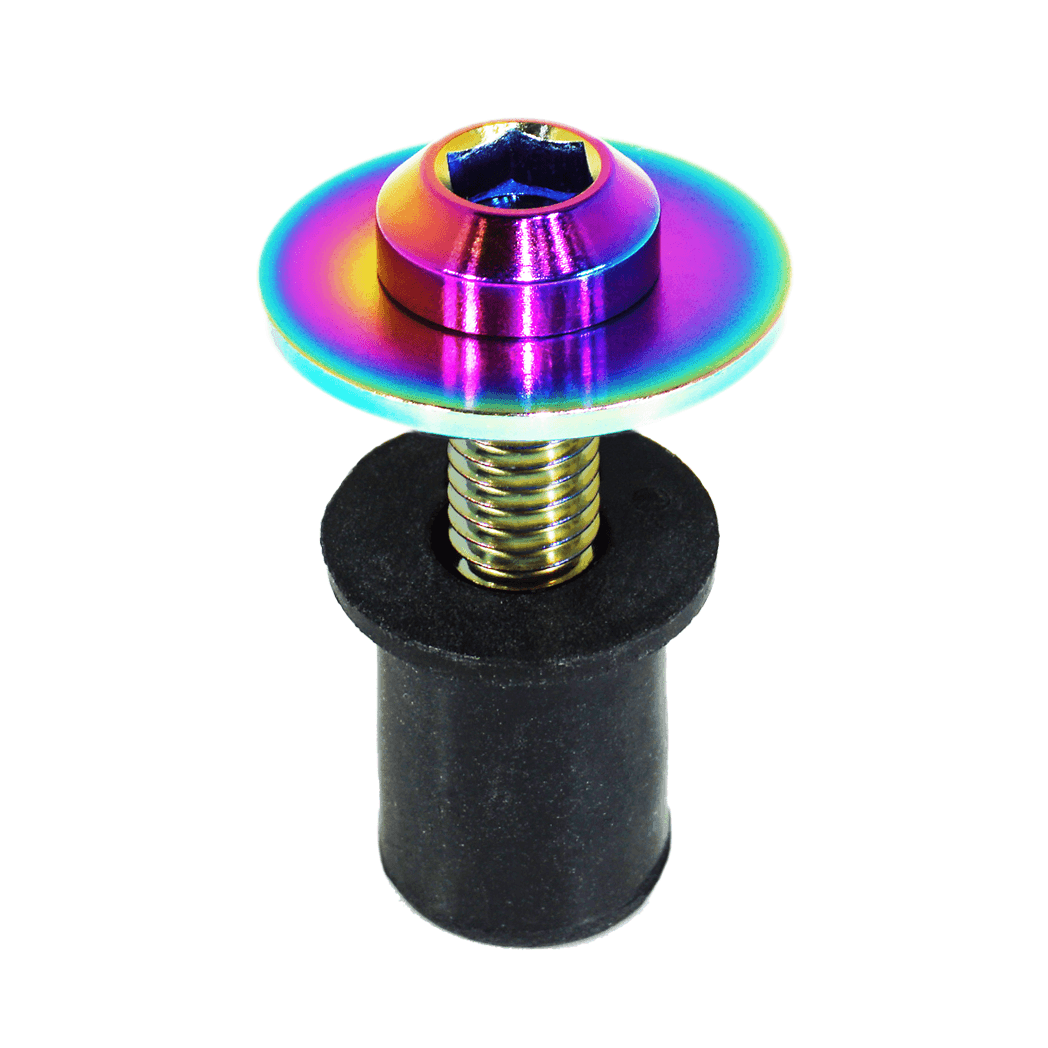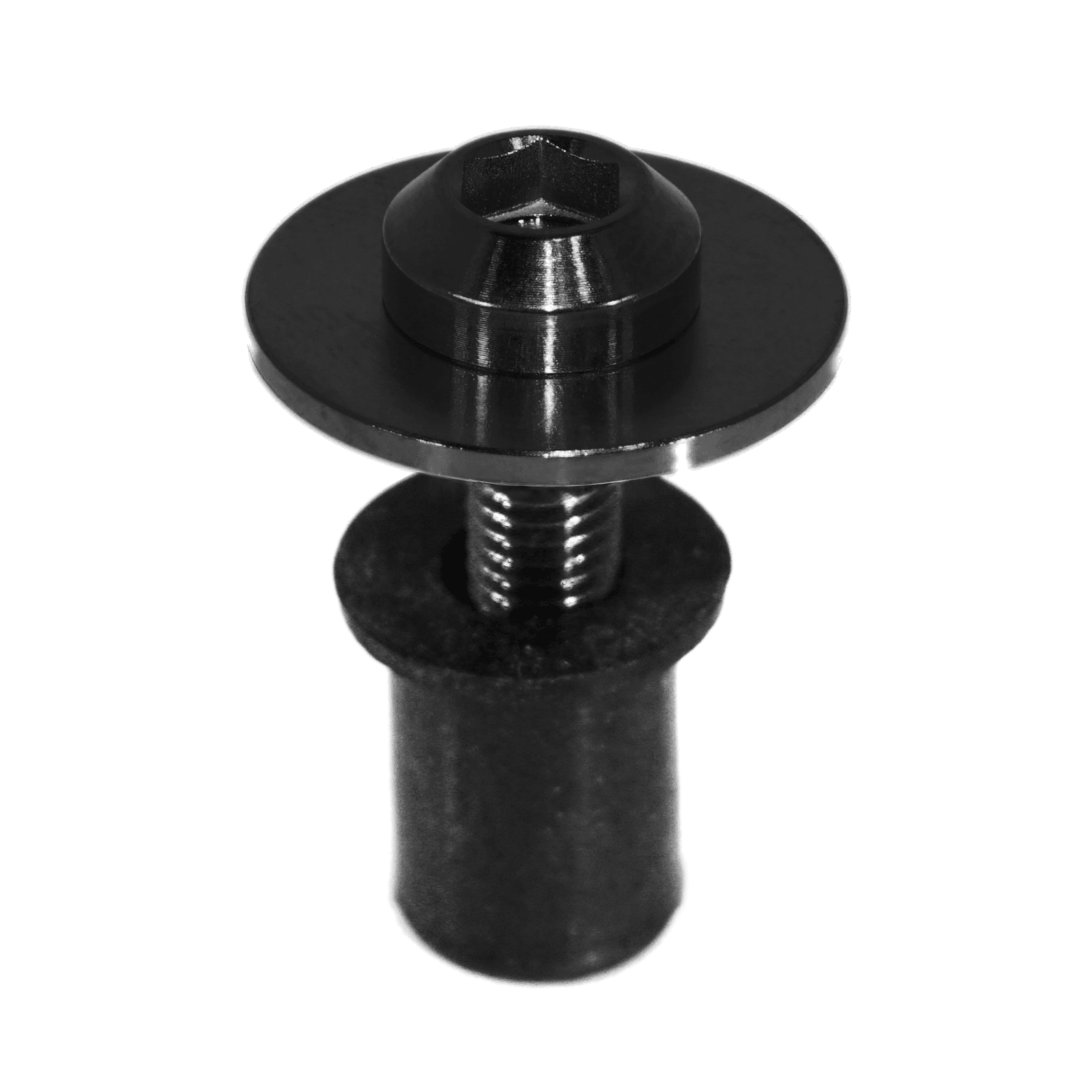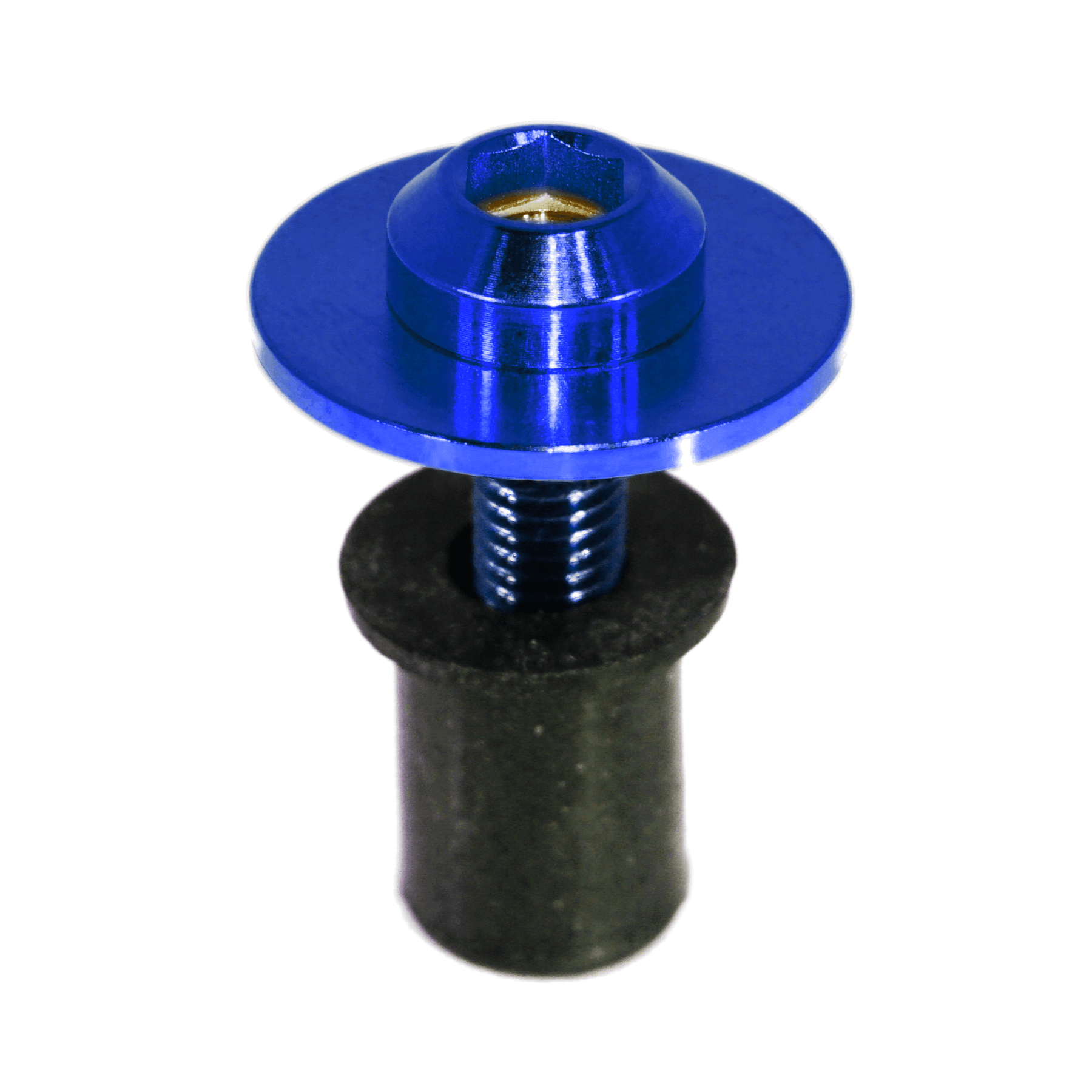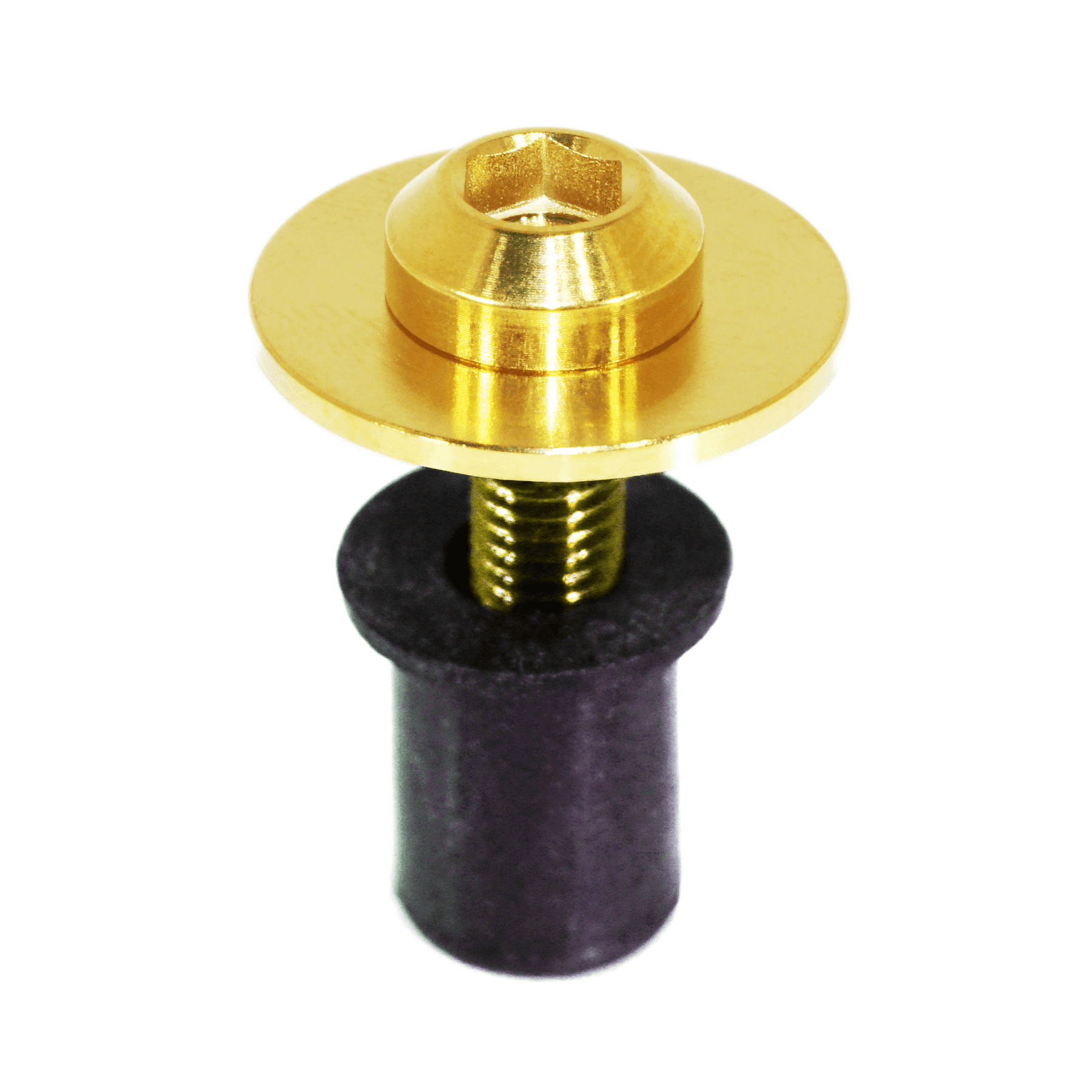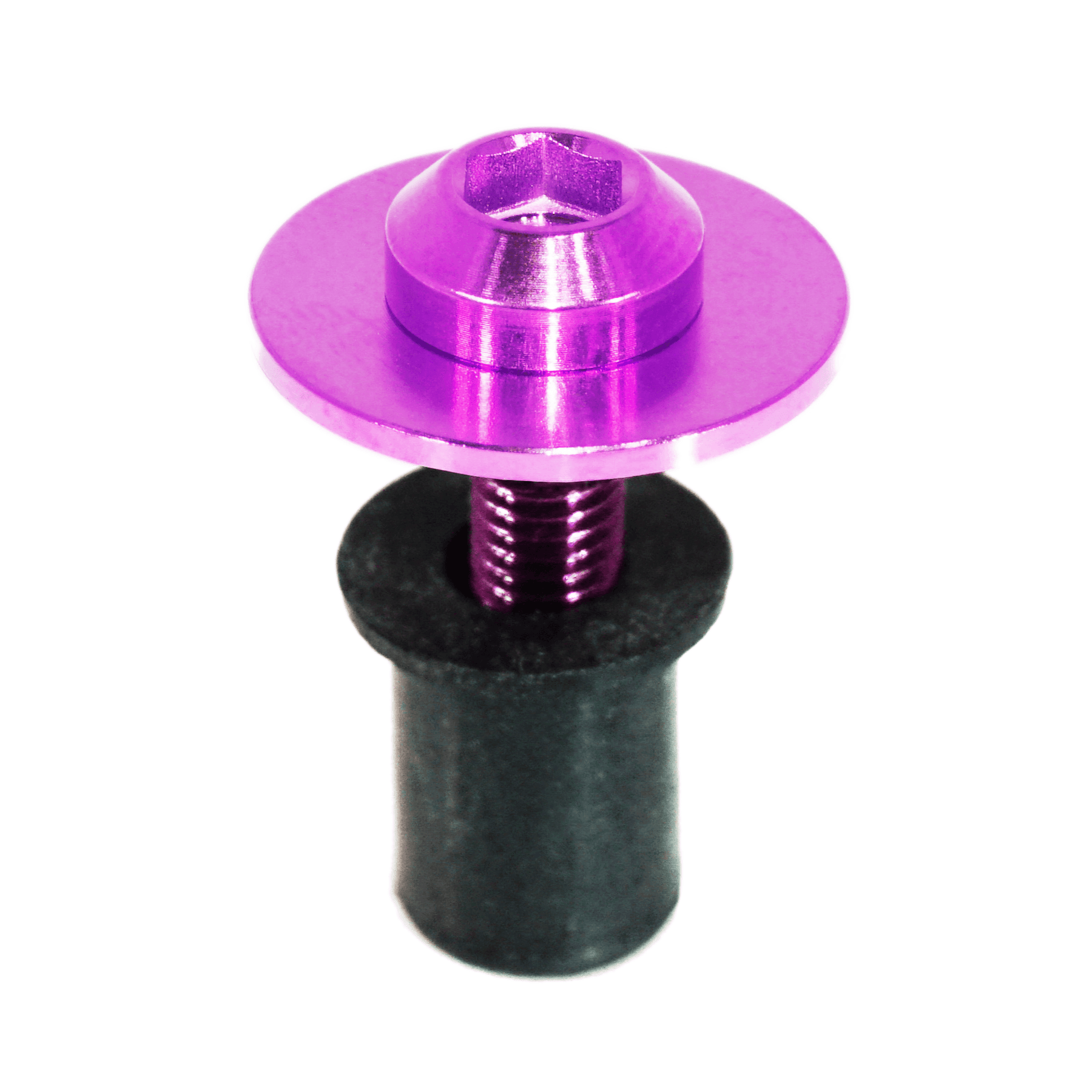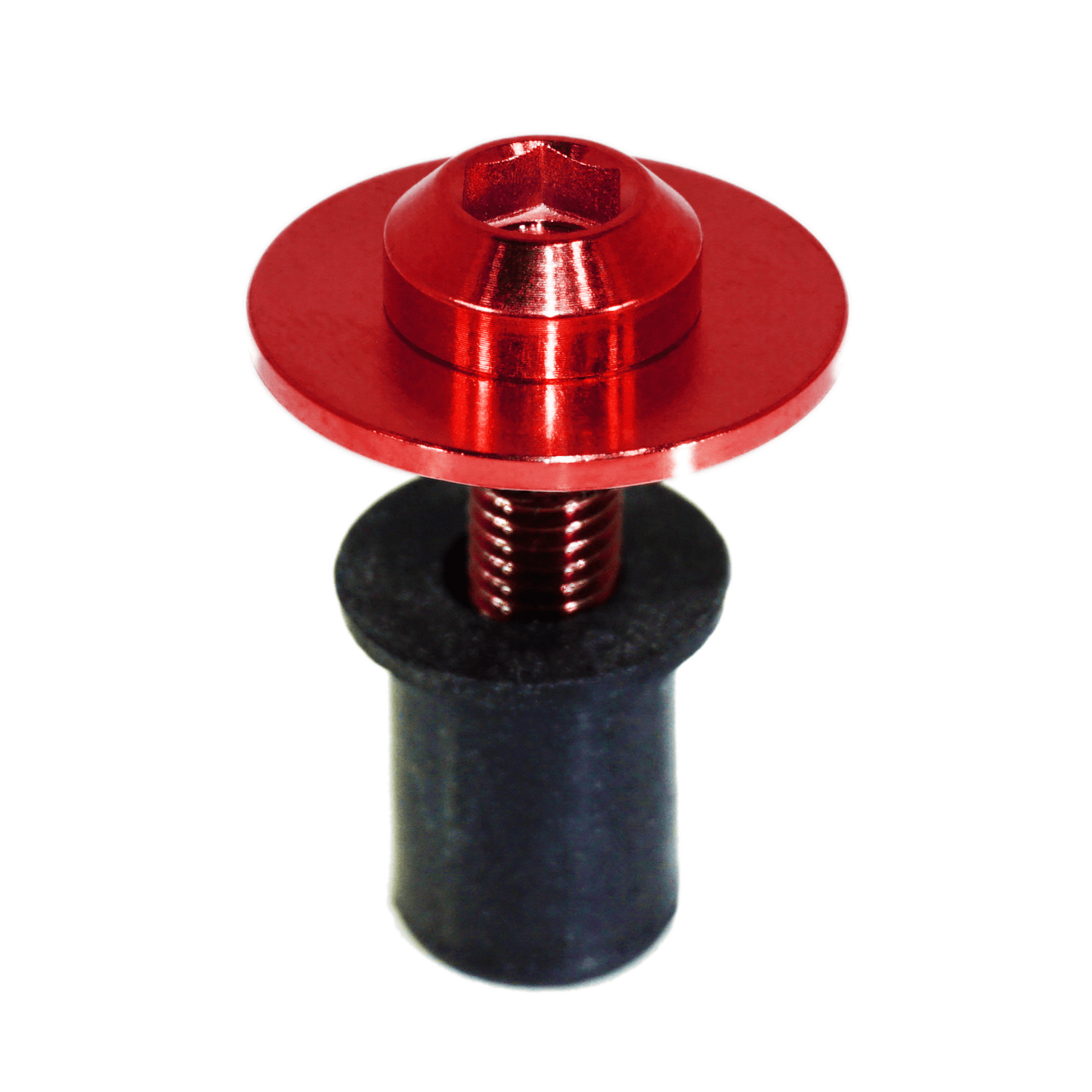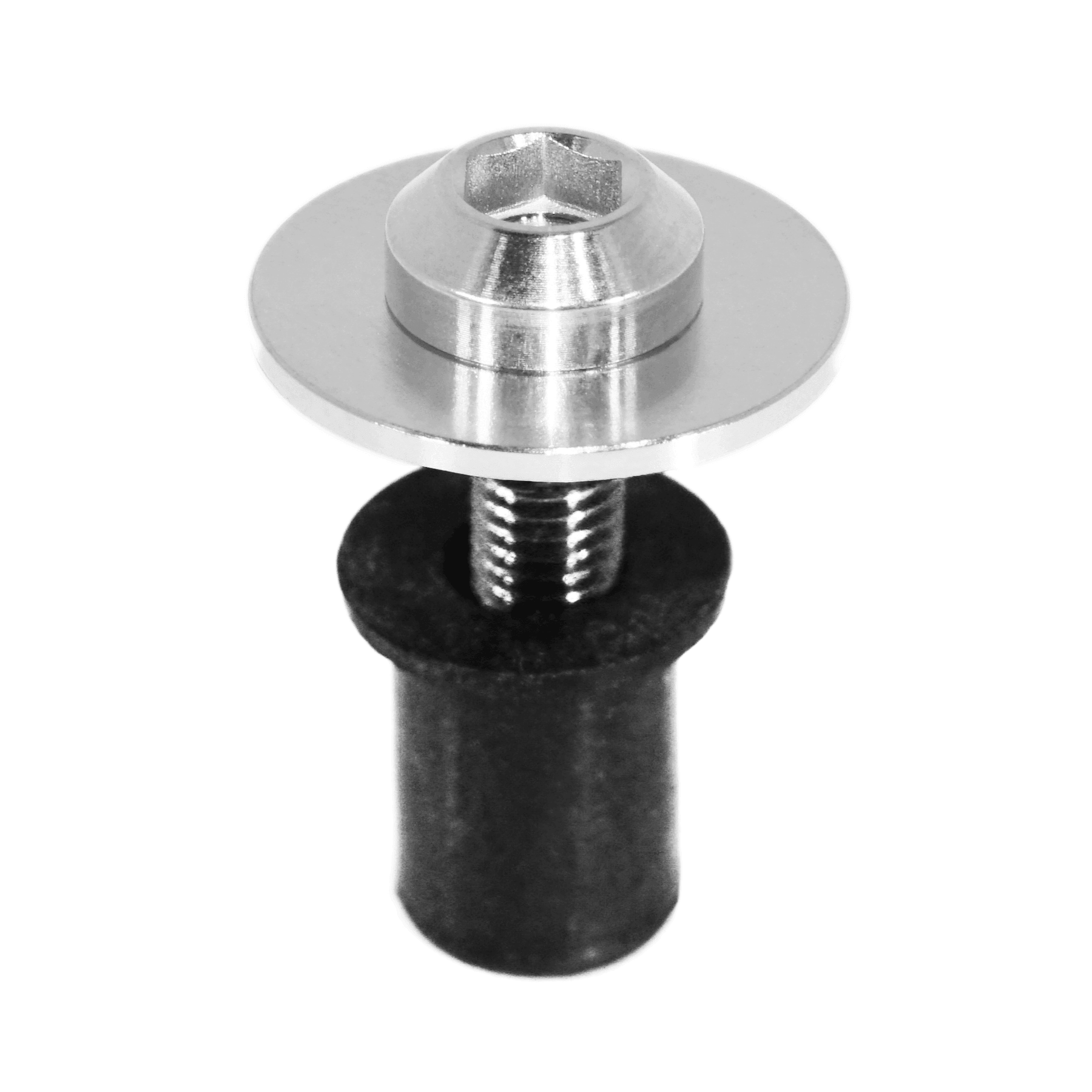 ZSPEC Clip-Replacement Fastener Solution, M5 x 22mm w/ Well Nut, Per Each
Many manufacturer's have implemented an increasing amount of plastic "paneling" over areas of a vehicle's engine-bay and the clips often break or get marred-up when being removed.  These clips, while not overly expensive in some cases are an ongoing headache and never look "good".

ZSPEC has developed clip-replacement solutions leveraging our famous titanium hardware coupled with Well Nuts.  This solution is our "M5" based fastener and well nut hardware - VERIFY the hole-size before ordering, we offer another smaller "M4" version as well.

Installation instructions are straight-forward:
1) Remove OE plastic clips and push ZSPEC Well Nuts into Clip Holes on body of vehicle (under plastic panels).
2) Position panel back in place and hand-start each titanium fastener with the included washer.
3) Tighten the fasteners and enjoy.  Note, each fastener needs "snugged" in place...the back-side of each well nut will "bulge" holding the panel in place.

Why ZSPEC's Dress Up Bolts® hardware solution? 
- Grade-5 Titanium Fasteners and Washers
- Completely reversible (no drilling like others)
Requires basic hand-tools for installation: plastic pry tool to remove clips and #5 hex-key for installation of the ZSPEC hardware (not included).

Note - this M5 solution works best with holes ~9.4-9.5mm in diameter.  If your need varies greatly, check out our other listings with alternate sizes.

Common (known) fitments/use for this size: Nissan 350z front bumper edge (where it connects to the radiator air-guide/cover).