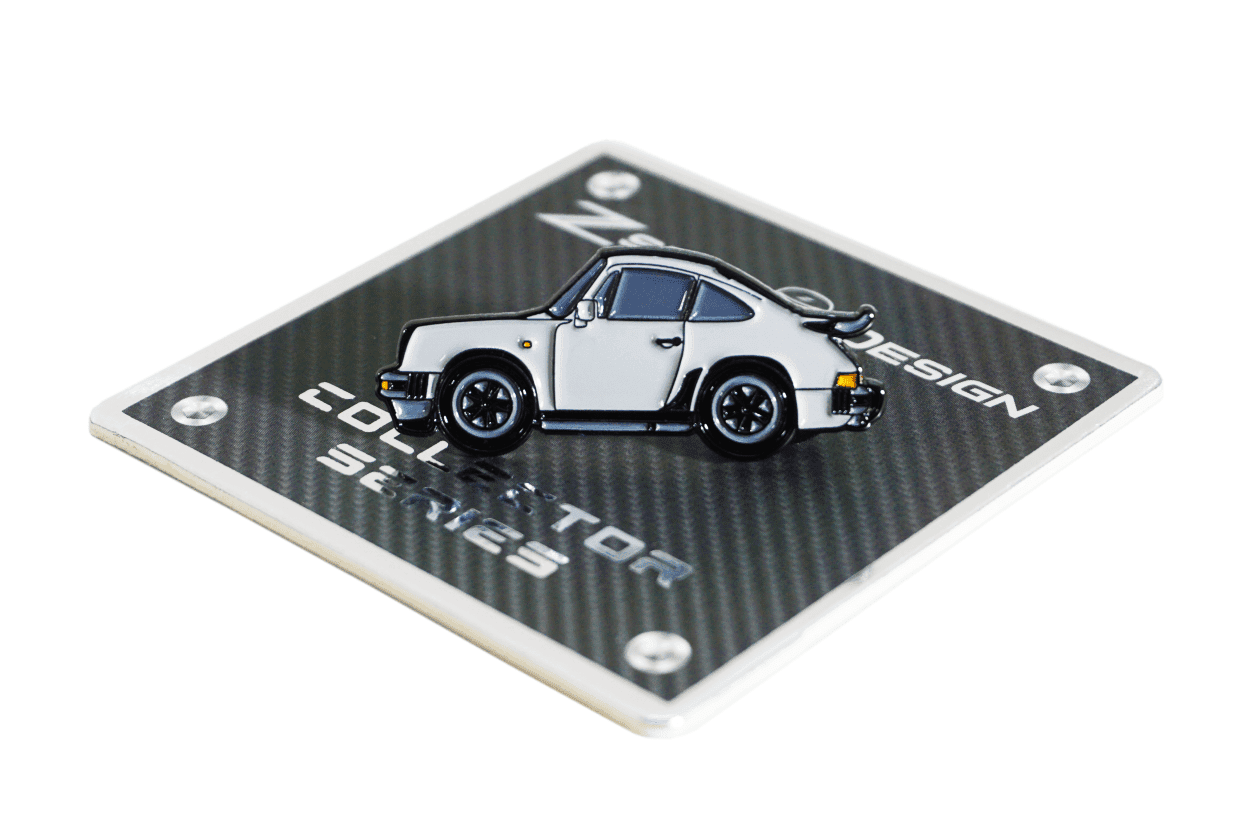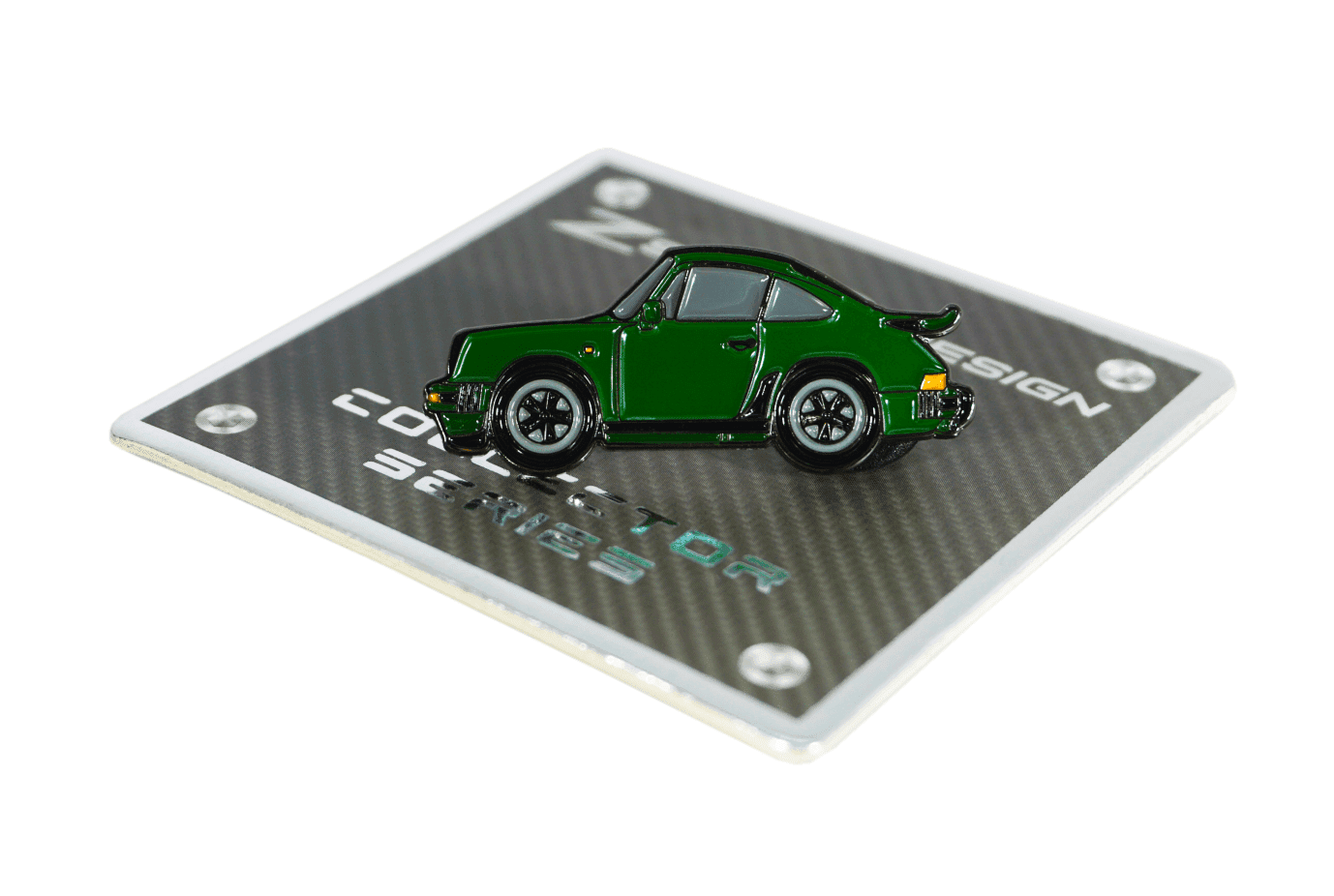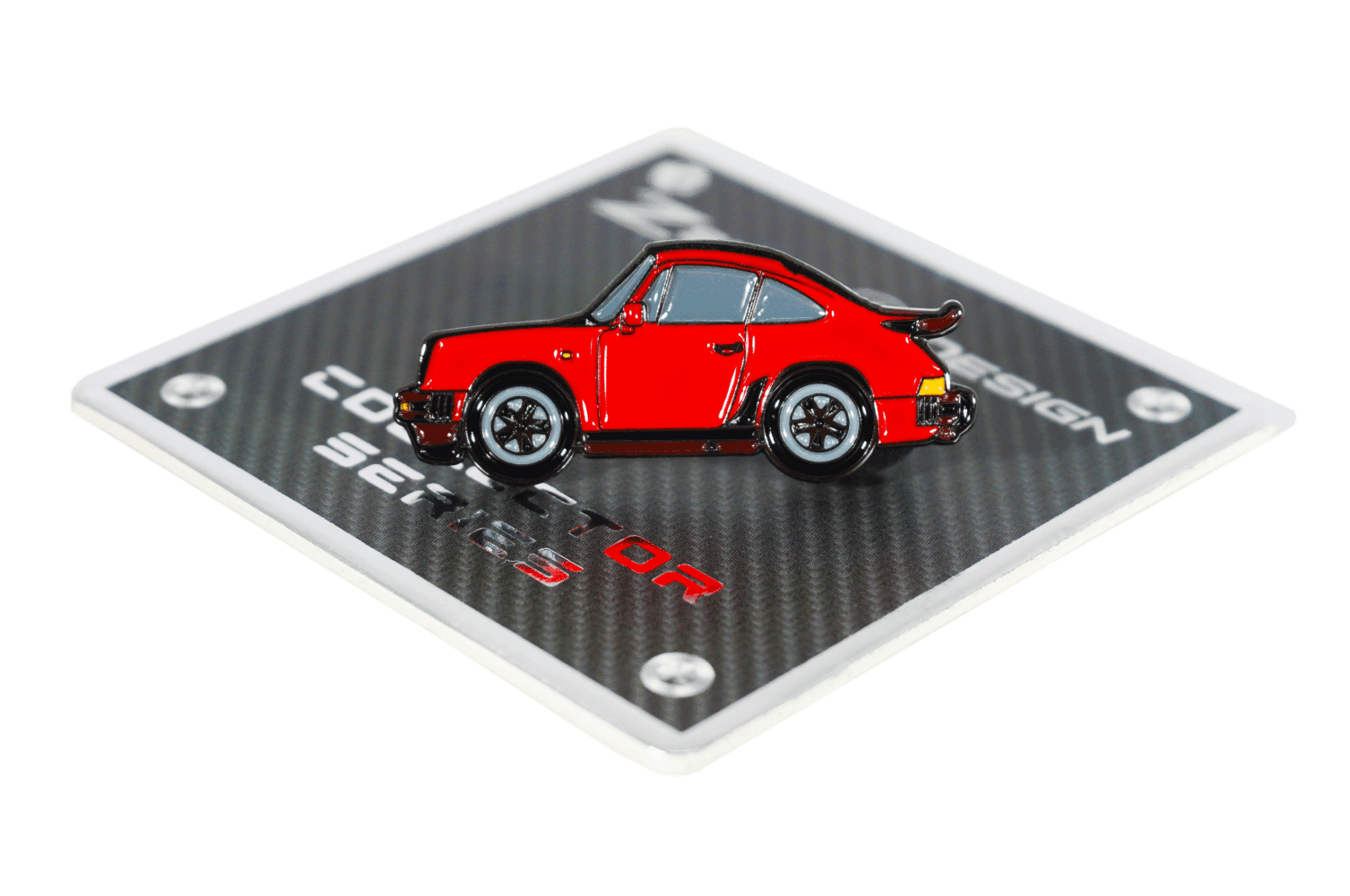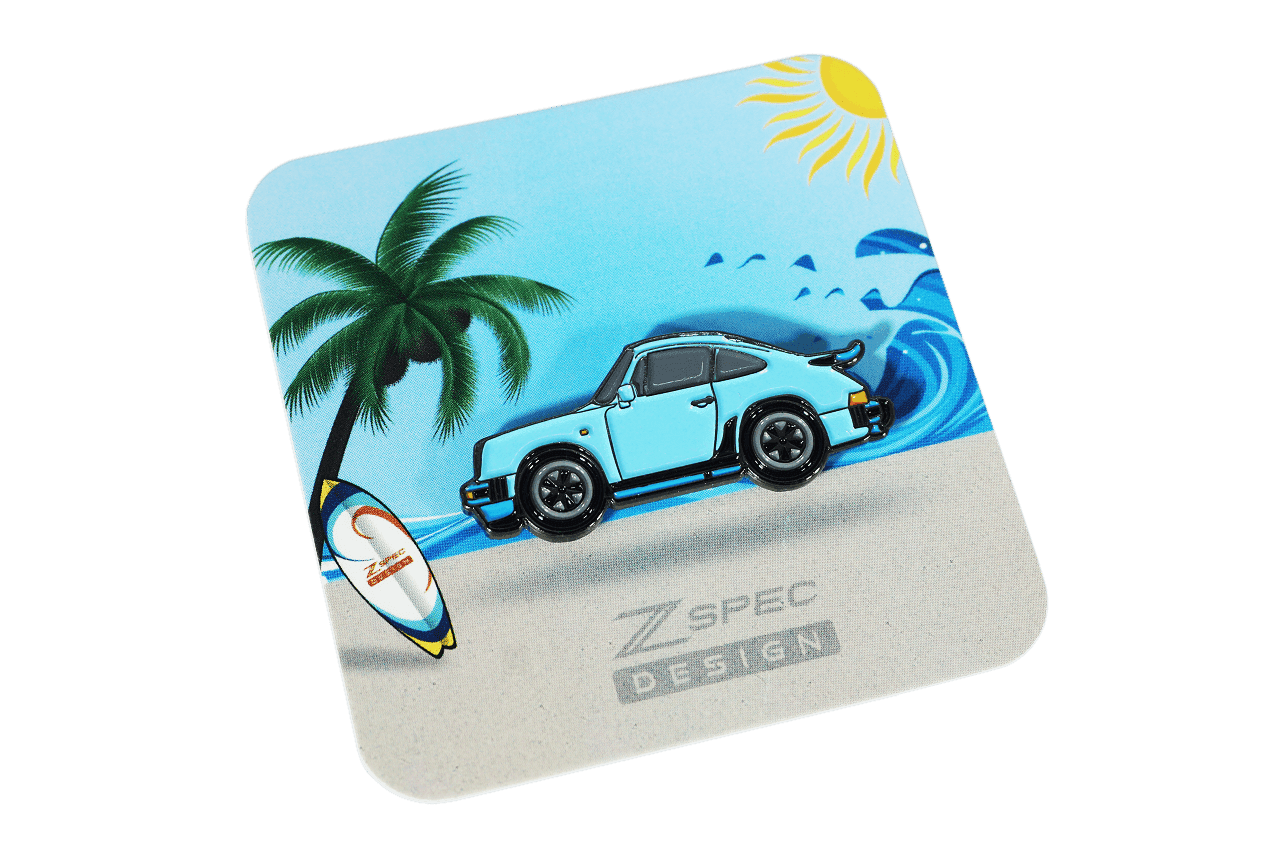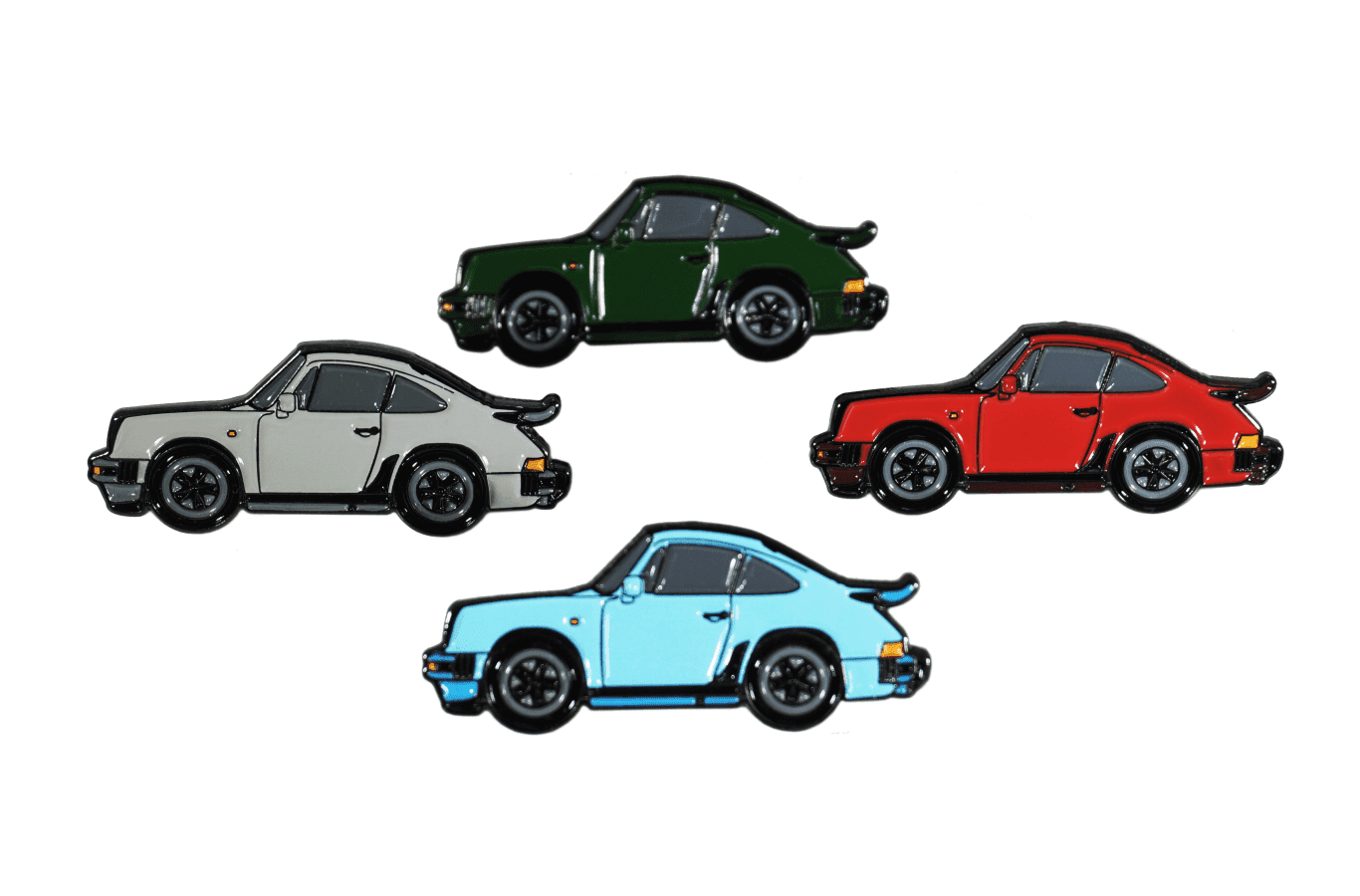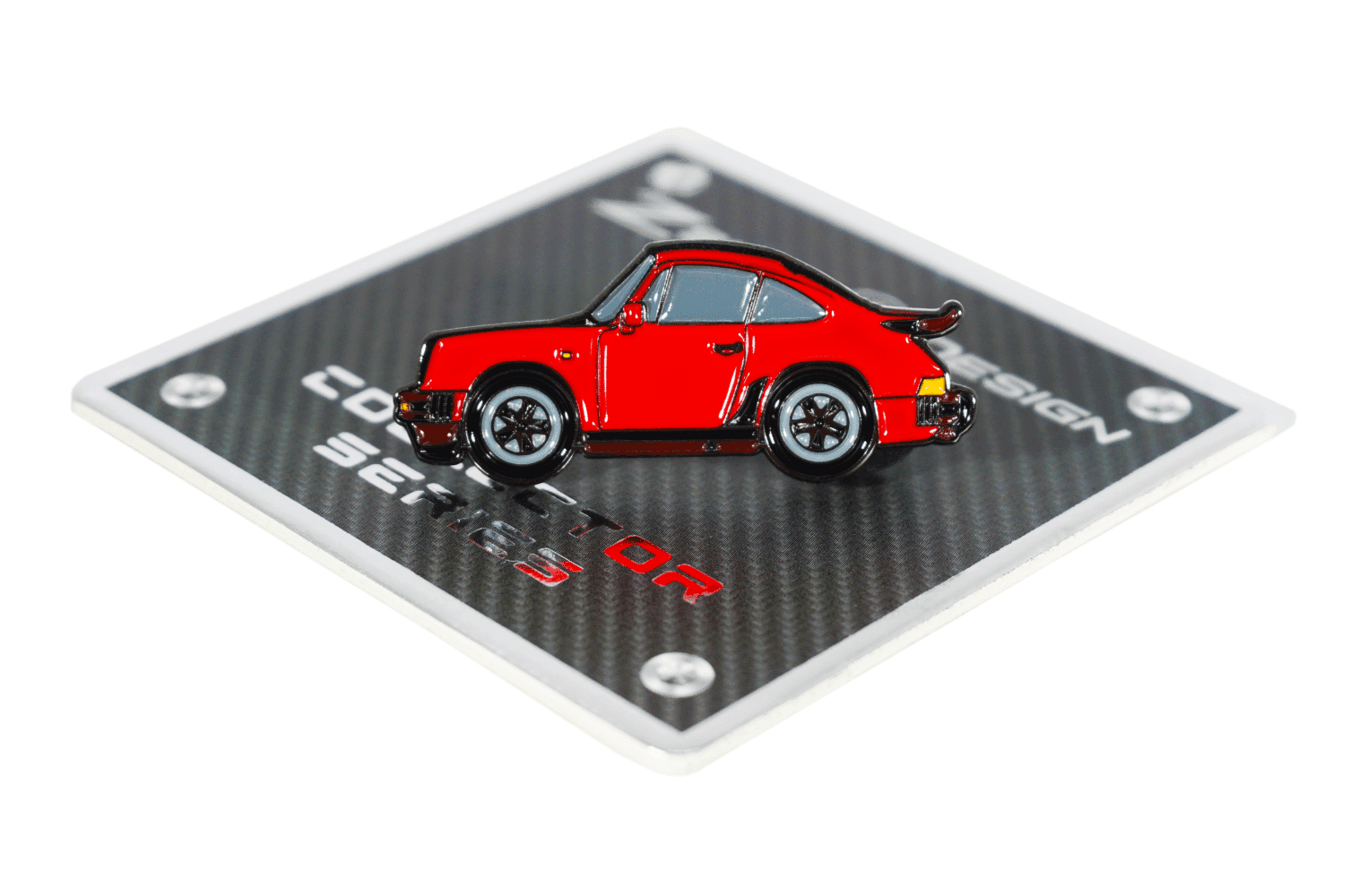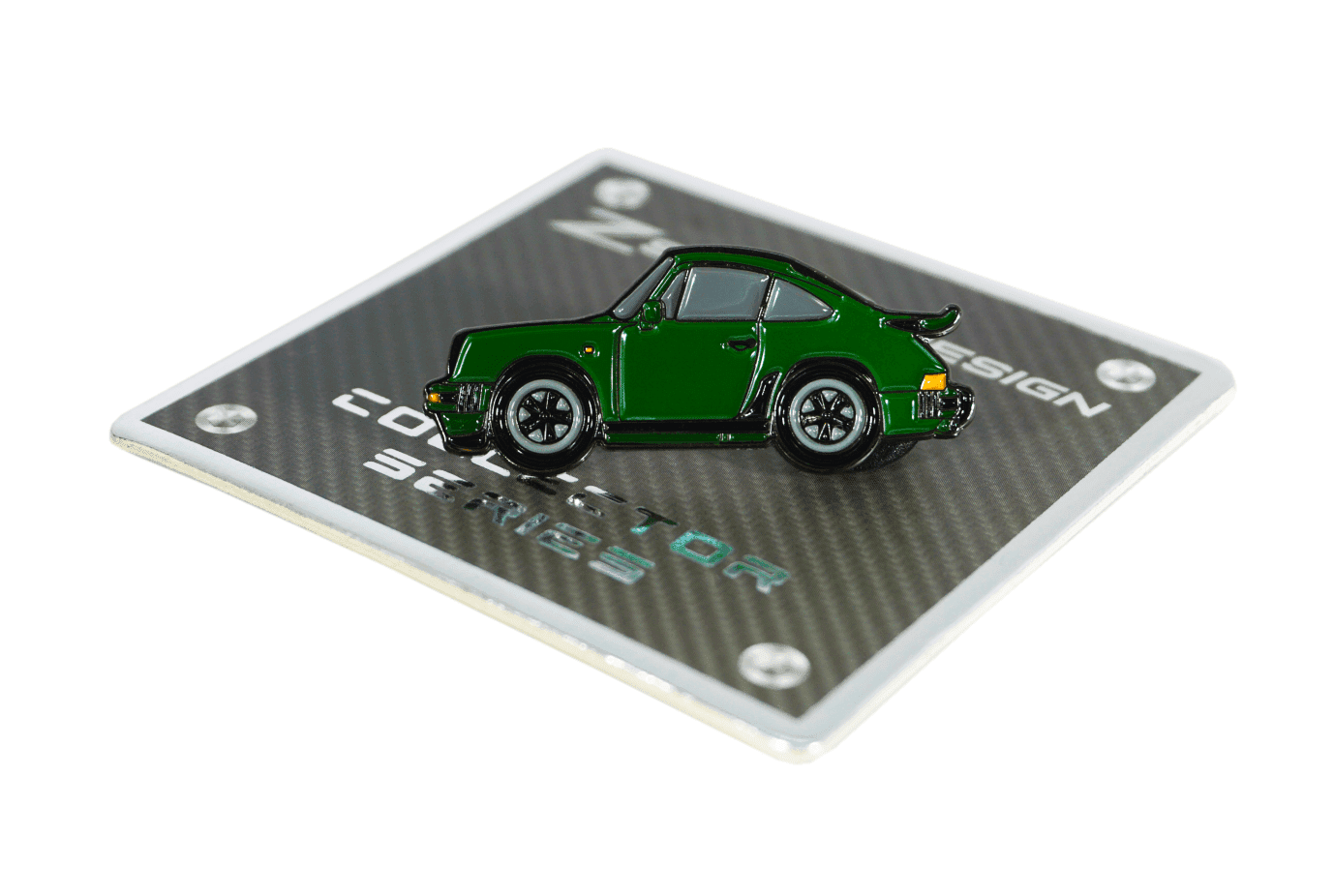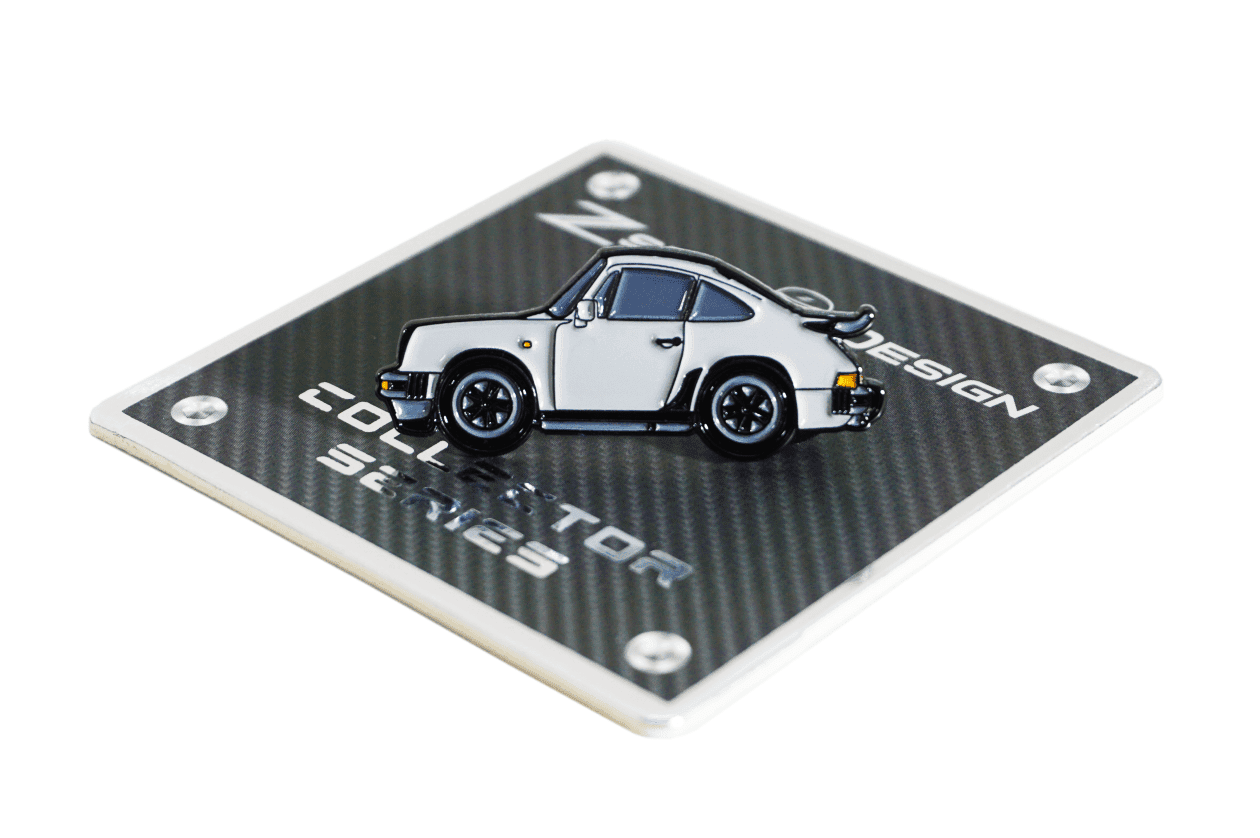 ZSPEC Collector Lapel / Hat Pin - Tribute to the Classic 911 Porsche
ZSPEC designed a pin to pay tribute to the legendary Porsche 911 sports cars. Several colors / styles available.

Automotive-themed pin features two-posts with rubber clasps.

Delivered in protective wrap and pin is mounted on a ZSPEC collector card.