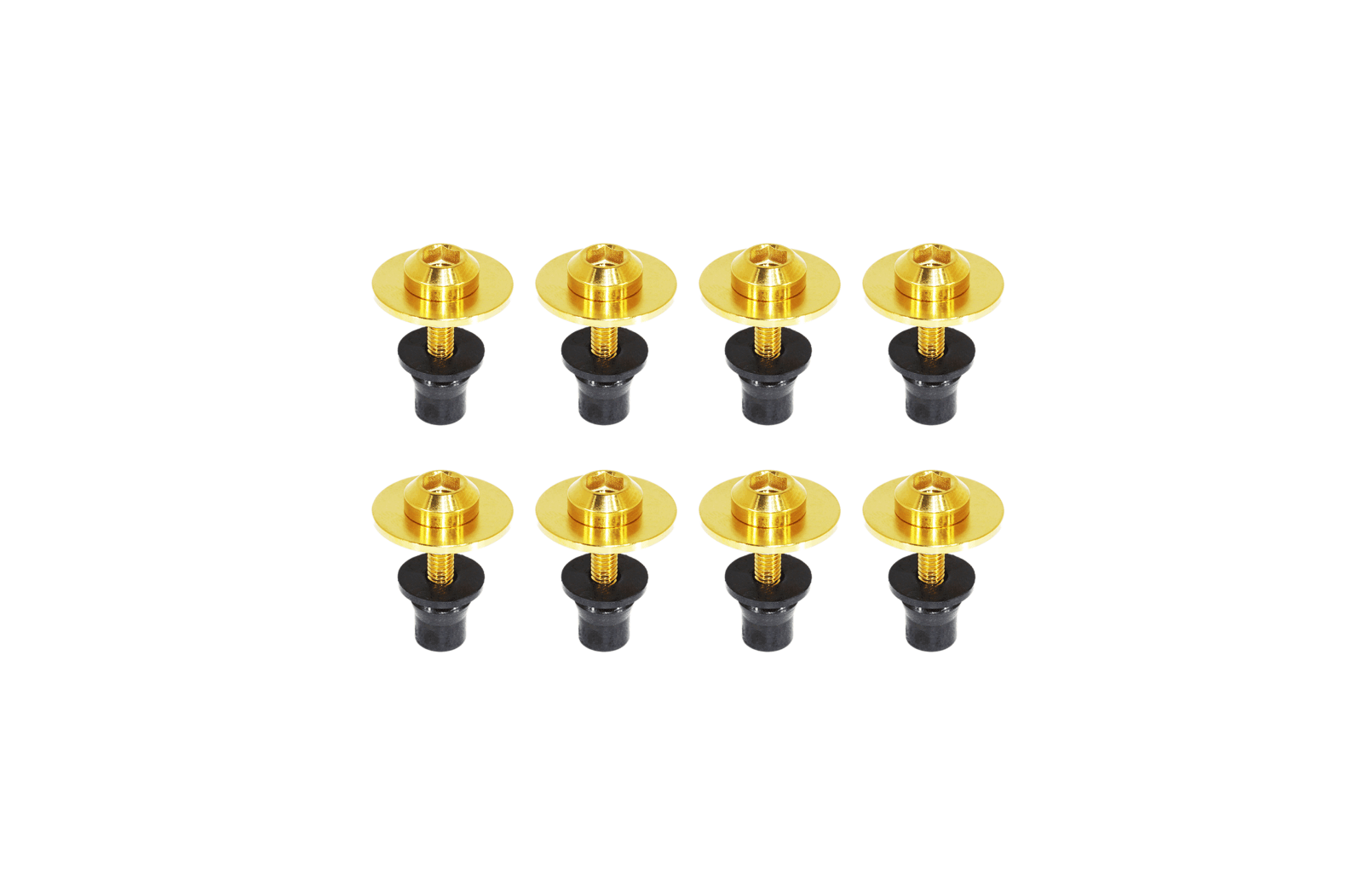 ZSPEC Plastic-Clips Replacements for Z1 Motorsports '23+ Nissan Z RZ34 Radiator Guide, Titanium
The Factory Plastic Clips break easily and are often chipped up or missing over time.  Upgrade your Z1 Motorsports Carbon-Fiber Air-Guide with ZSPEC's lightweight GR5 Titanium hardware solution leveraging rubber well nuts.

ZSPEC well nuts "click" into the OE clip-holes to make for an easy installation. 

Instructions are simple:
1) Remove OE plastic clips
2) Push ZSPEC Well Nuts into front Clip Holes used to secure Z1 carbon-fiber panel
3) Install ZSPEC titanium fastener with washer into each well nut and snug (well nut will bulge on backside to "hold" plastic in place.
4) Enjoy.

Why ZSPEC's kit?:
- Grade-5 Titanium Fasteners and Washers
- Completely reversible (no drilling like others - platform-specific, plug-n-play solution)
Requires basic hand-tools for installation: plastic pry tool to remove clips and #5 hex-key for installation of the ZSPEC hardware (not included).