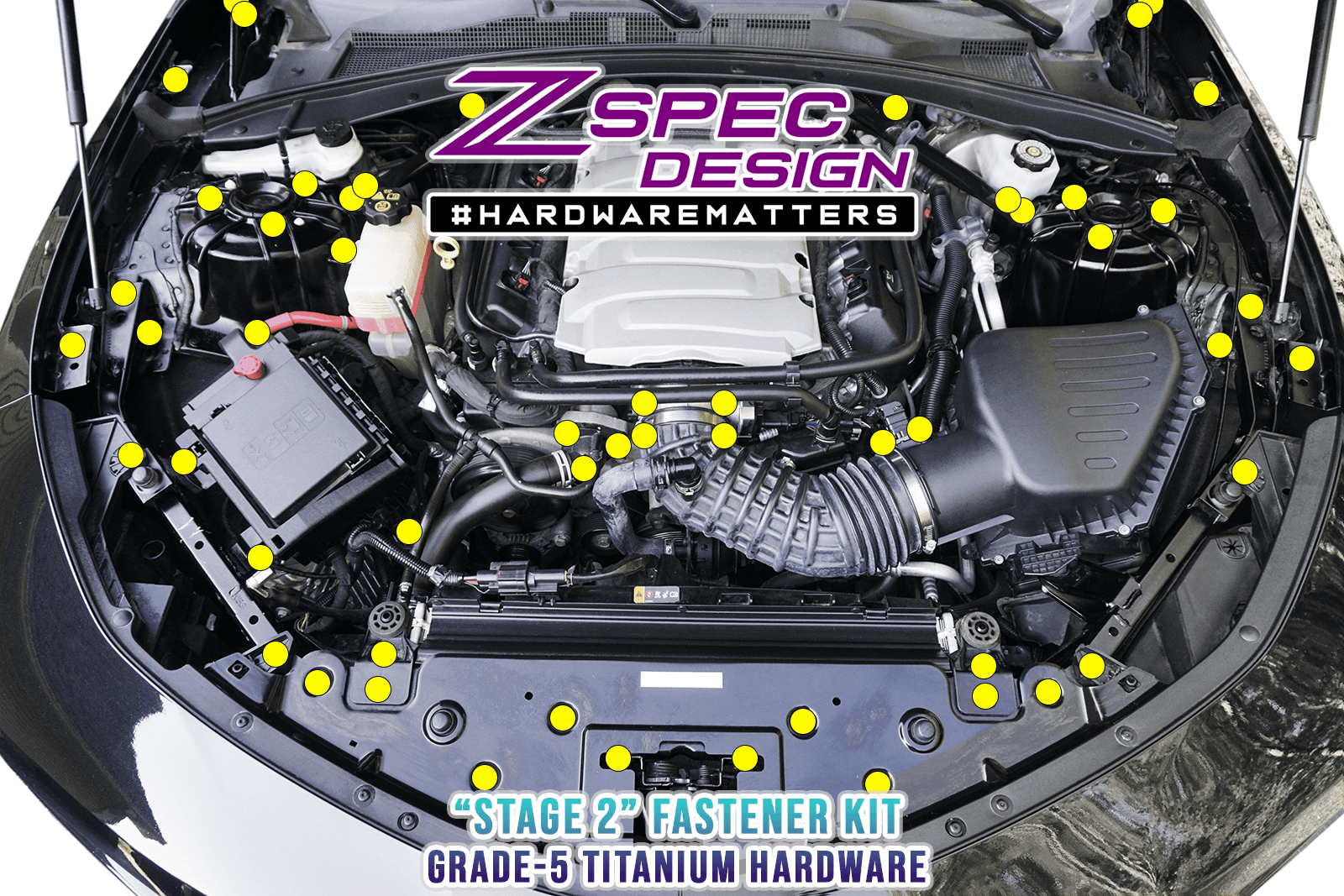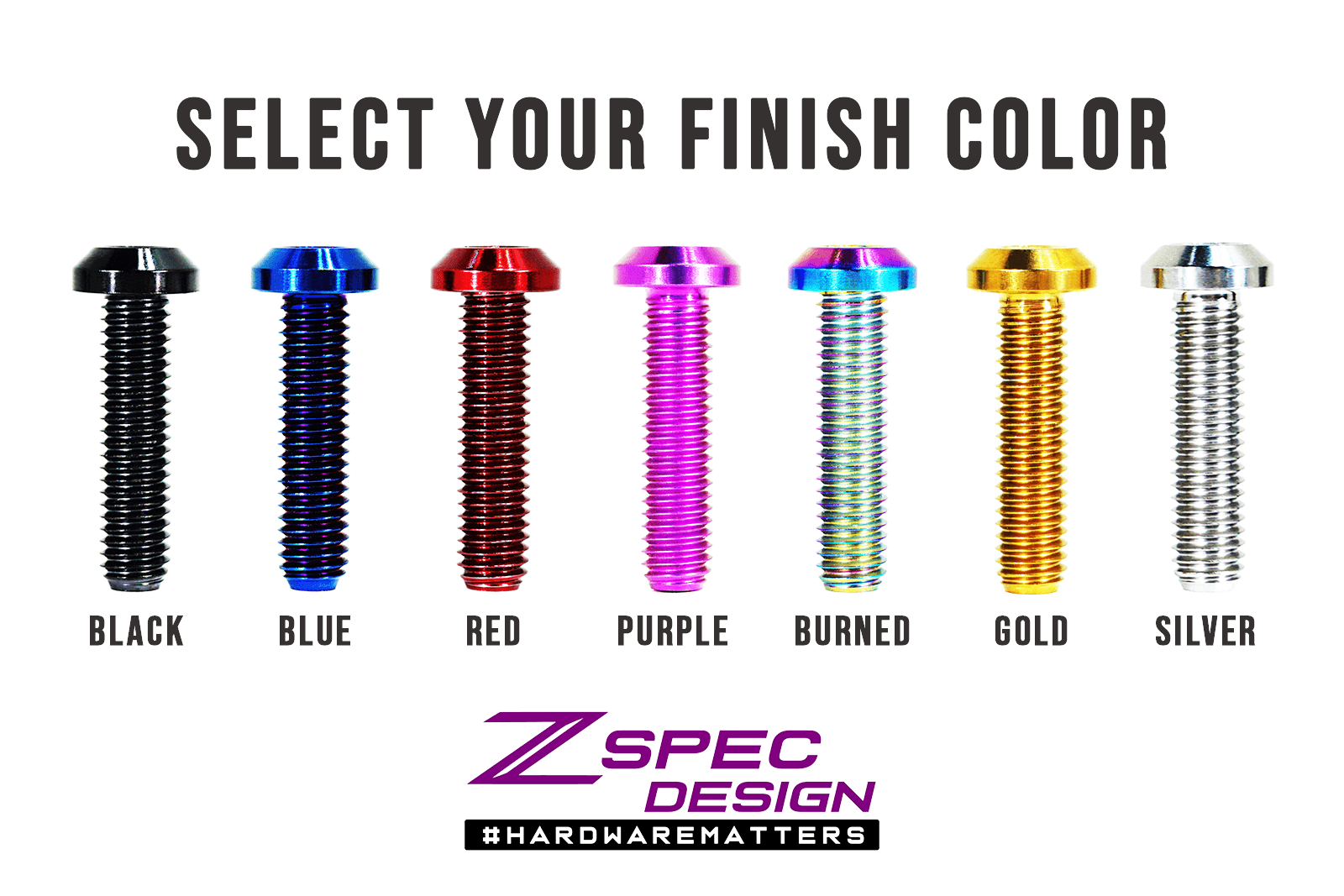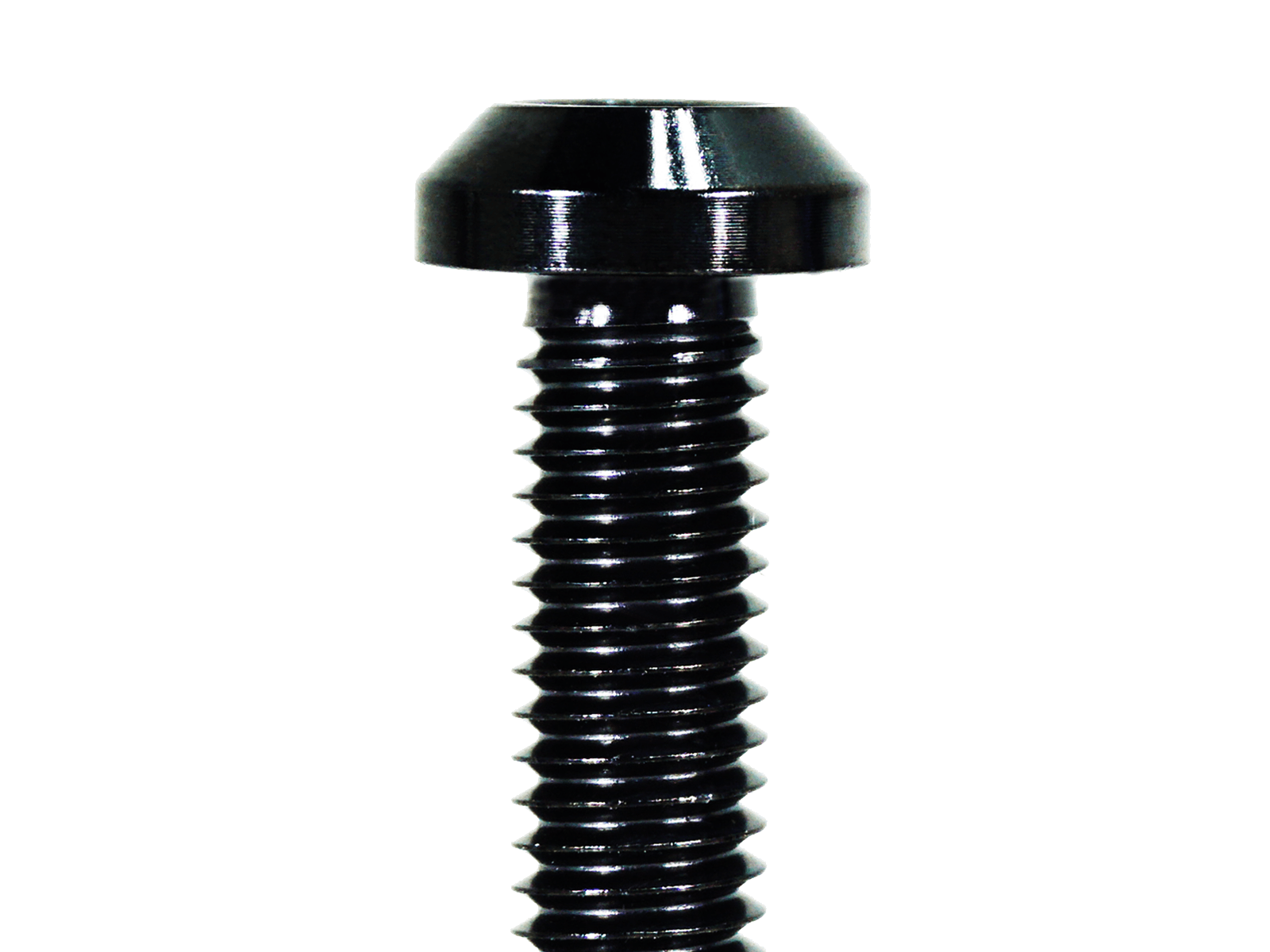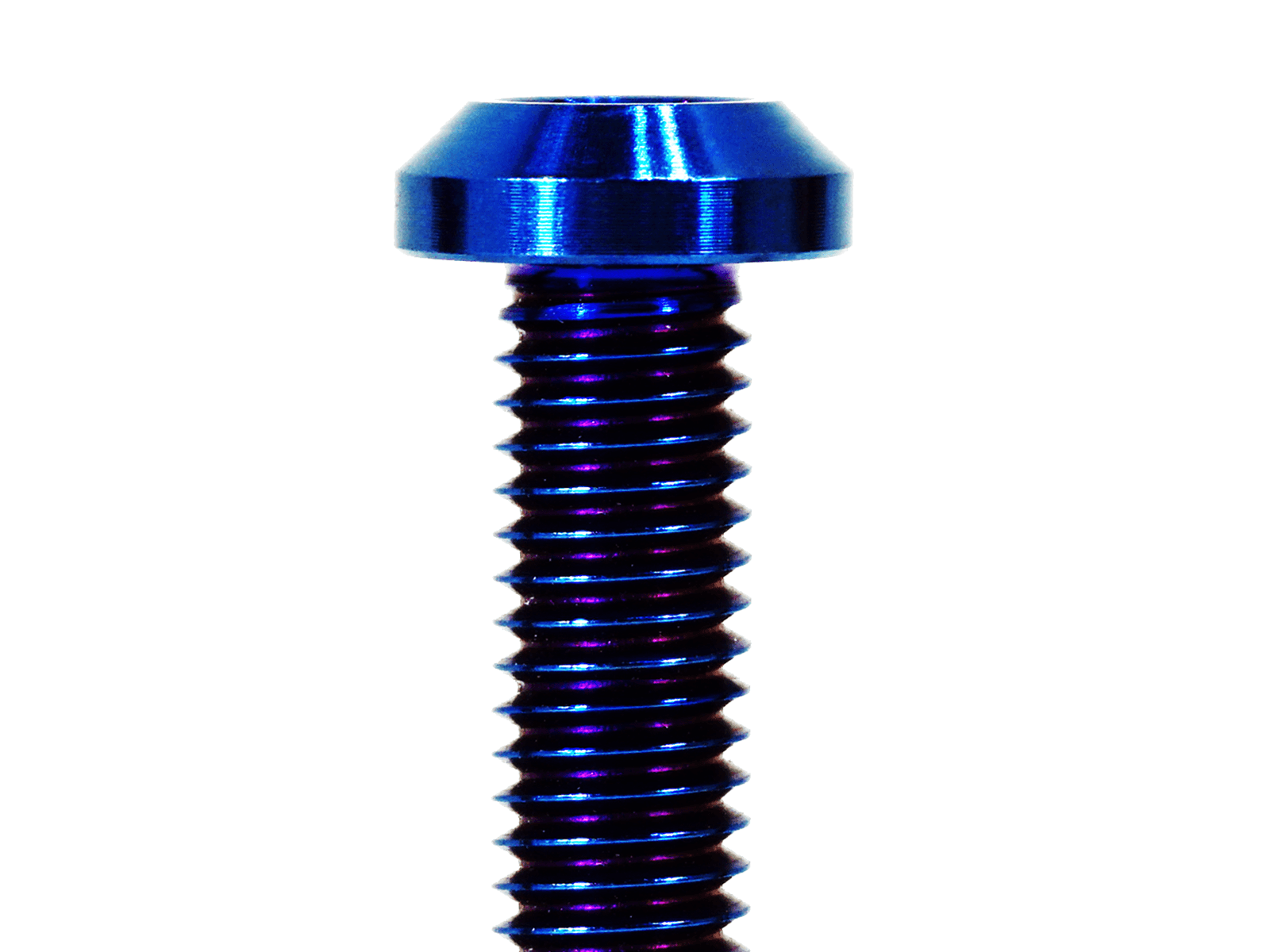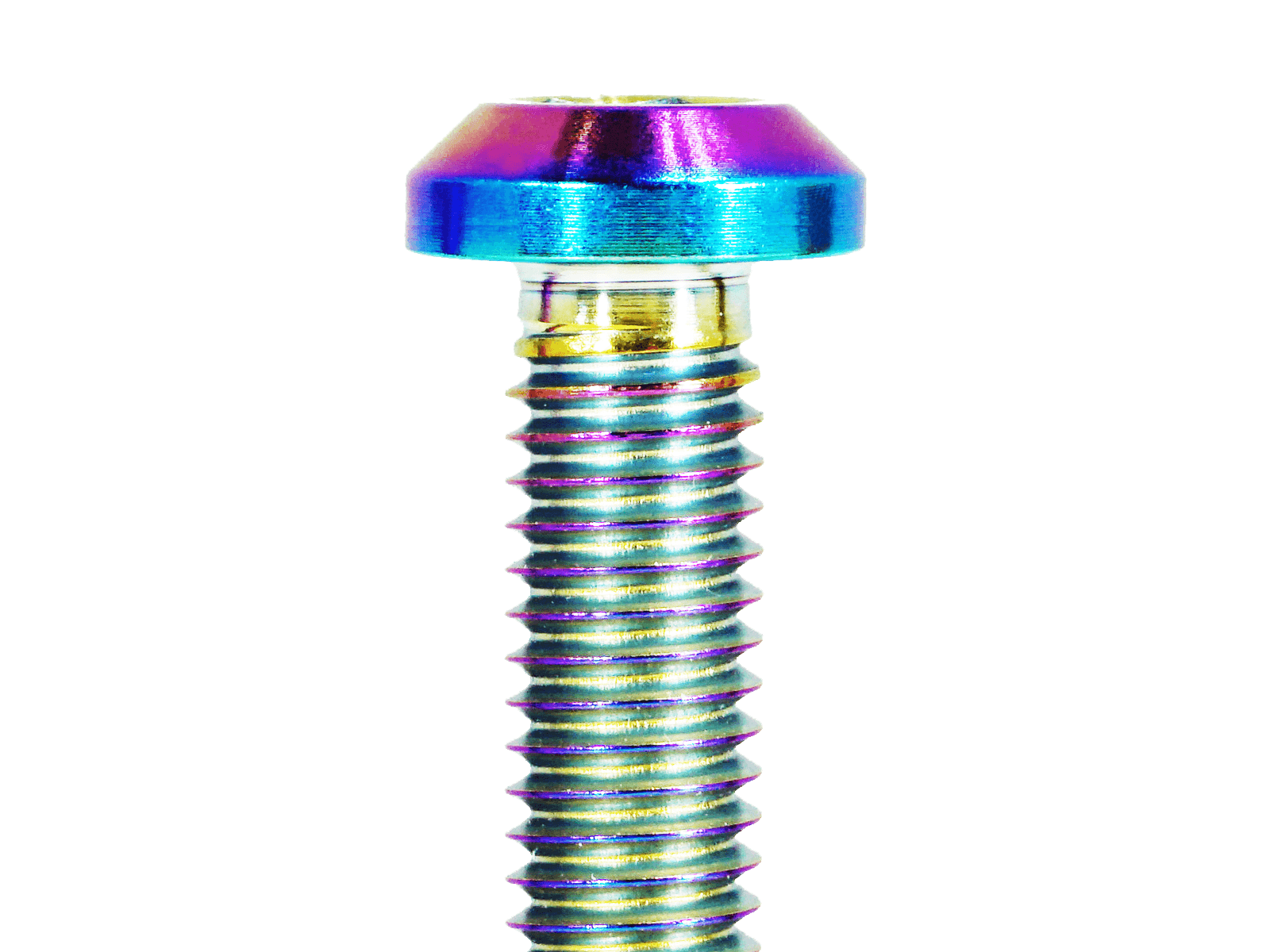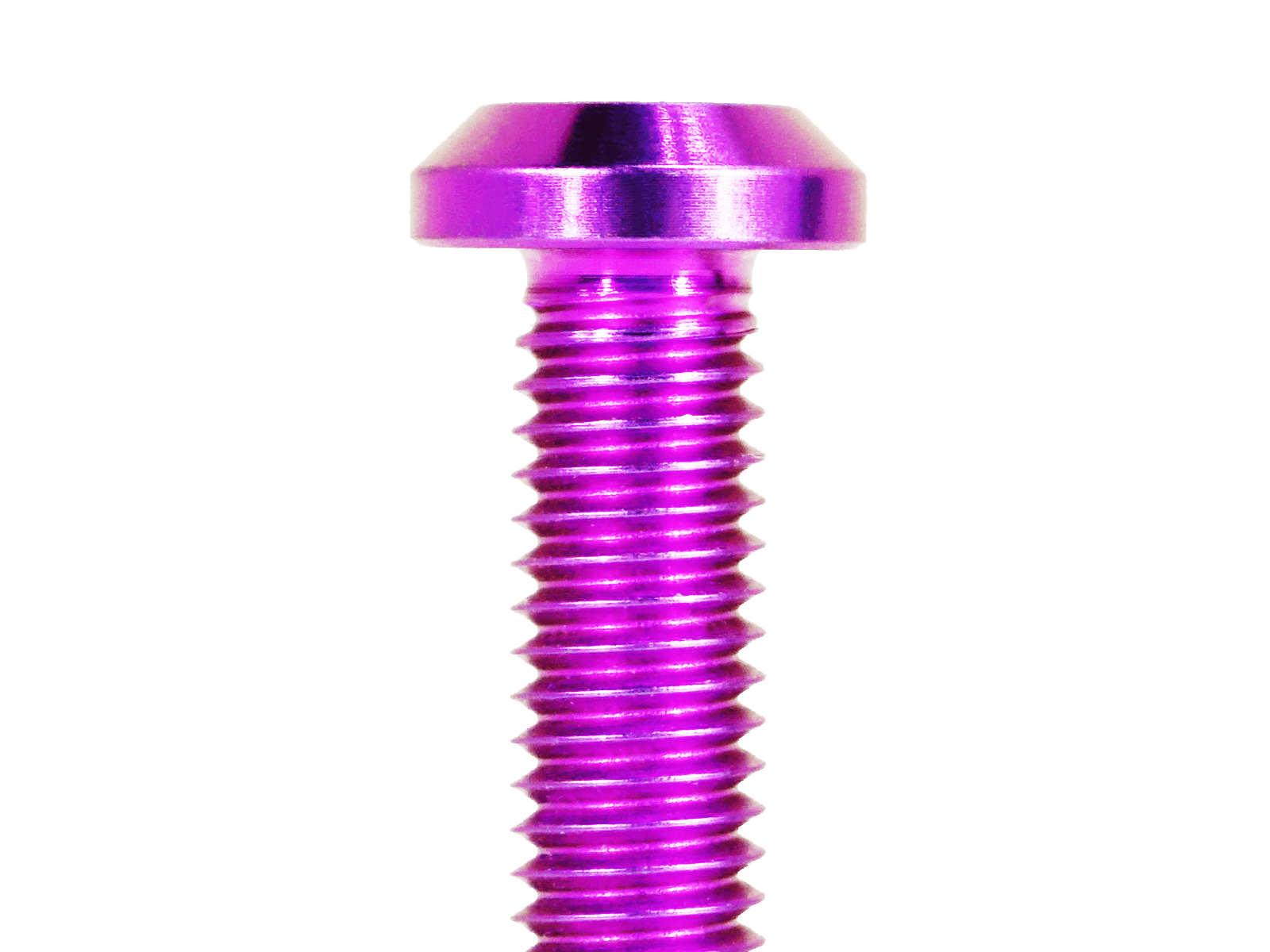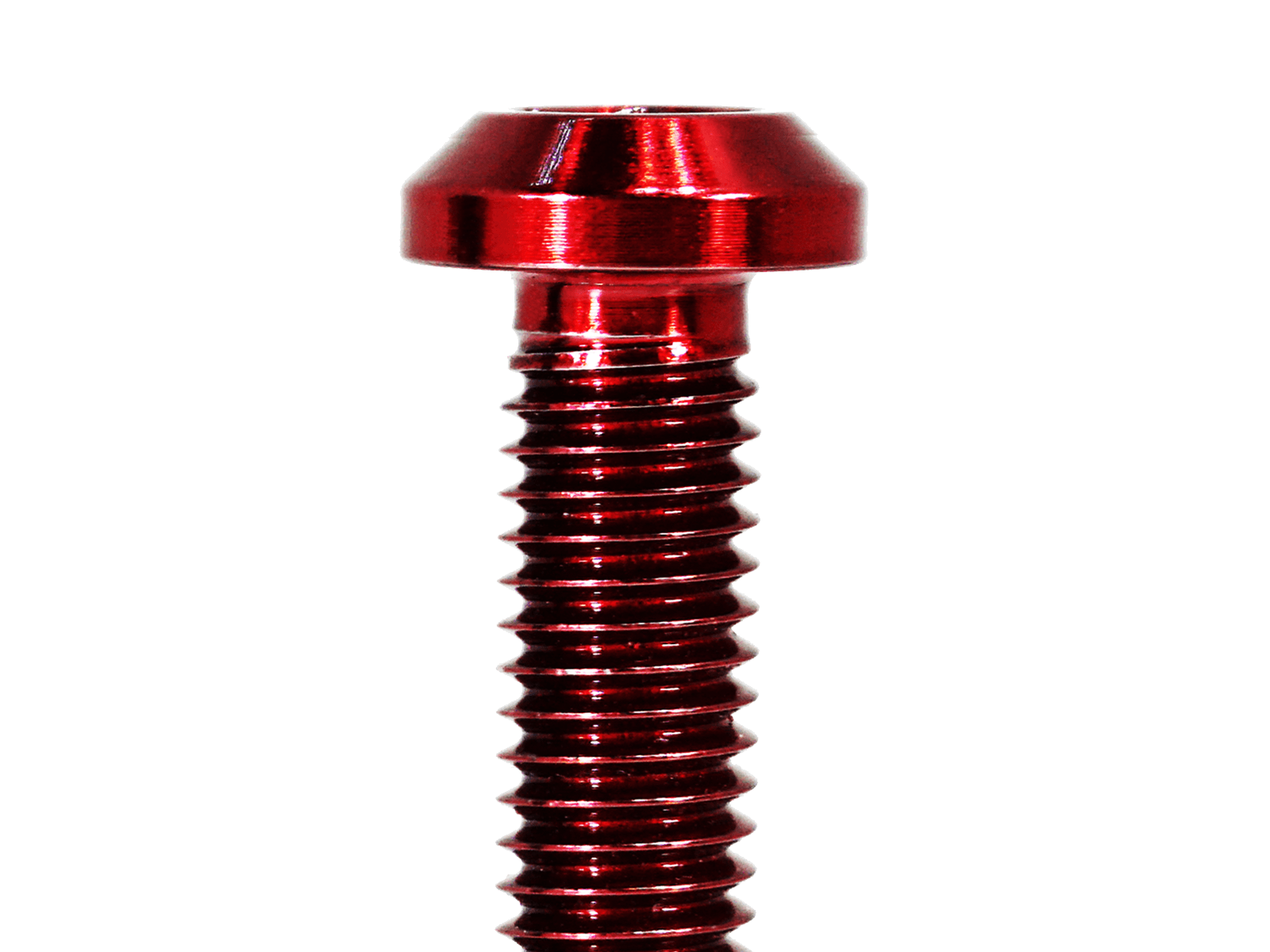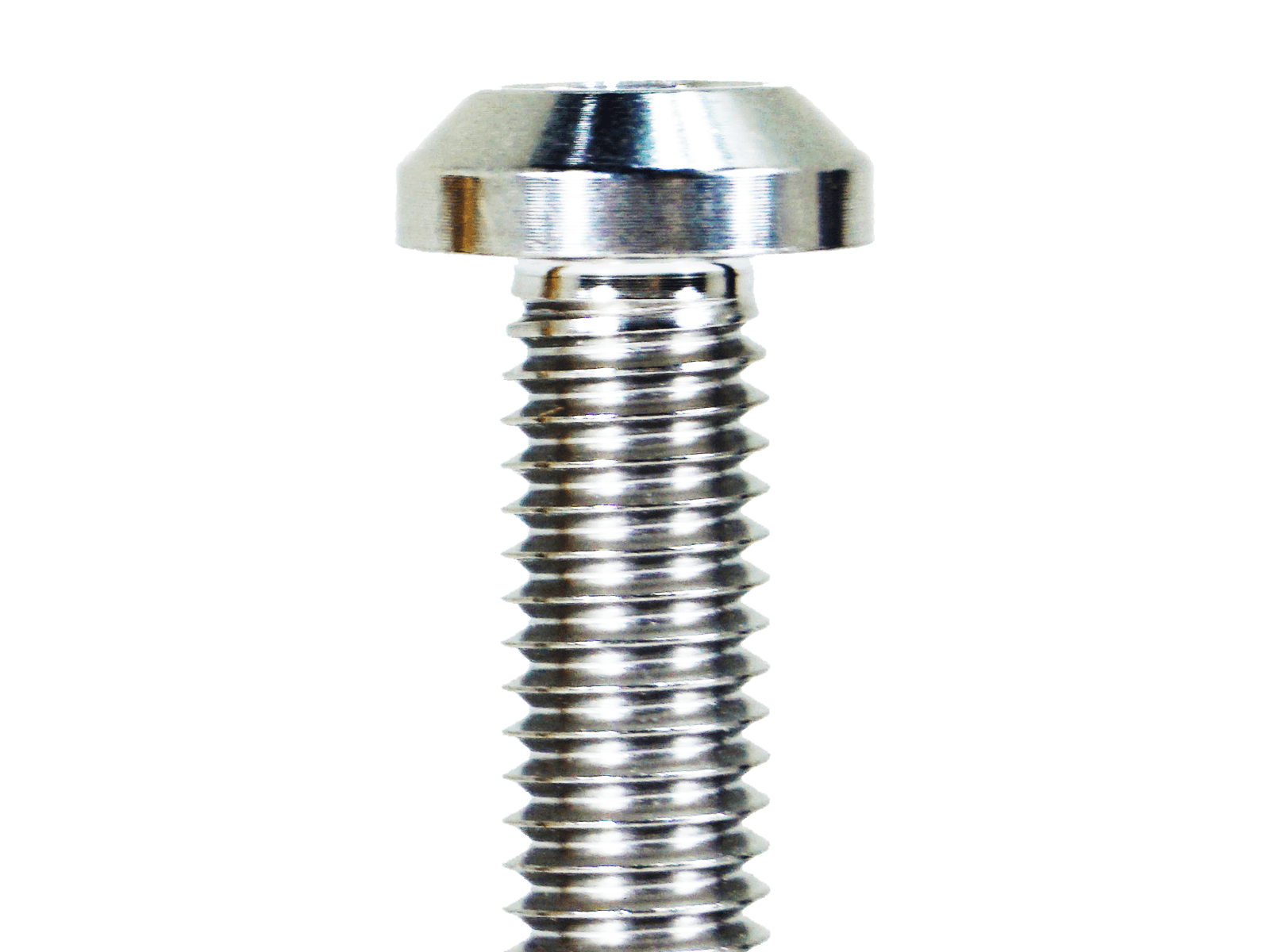 ZSPEC "Stage 2" Dress Up Bolts® Fastener Kit for '16+ Chevy V8 Camaro SS, Titanium
The ZSPEC Stage-2 Engine Bay Fastener Kit for the Chevrolet Camaro SS V8 platform is a 170-piece hardware solution. The kit is comprised grade-5 (GR5) titanium show-quality hardware.
The kit addresses the majority of what you see when you open the hood (and some outside of the engine bay):
Fenders (includes silicone washers to help protect paint)
Front Engine Bay Supports
Hood Hinges
Hood Catch (on hood)
Hood Latch
Airflow Sensor on Intake
Front Shocks
Shock Tower Brace Brackets
Header Heat Shield
Water Outlet Bracket
Throttle Body
Headlights 
License Plates
Various Brackets and Sensors
Misc. Extras for Custom Use

Features:
Titanium Grade-5 Hardware
Bagged and Labeled by function to ease installation.
Installation guide included.

Requires basic hand-tools for installation (not included).