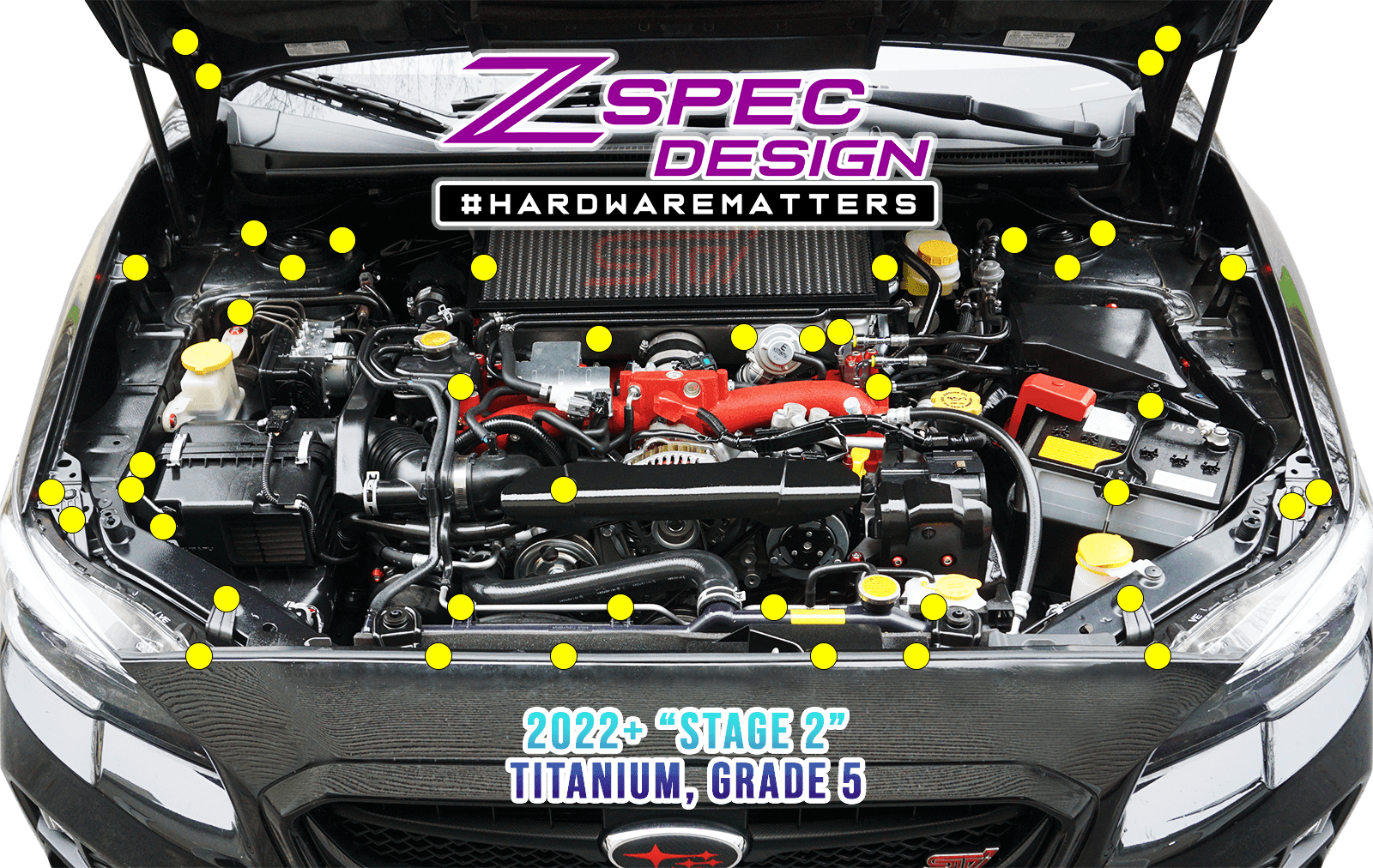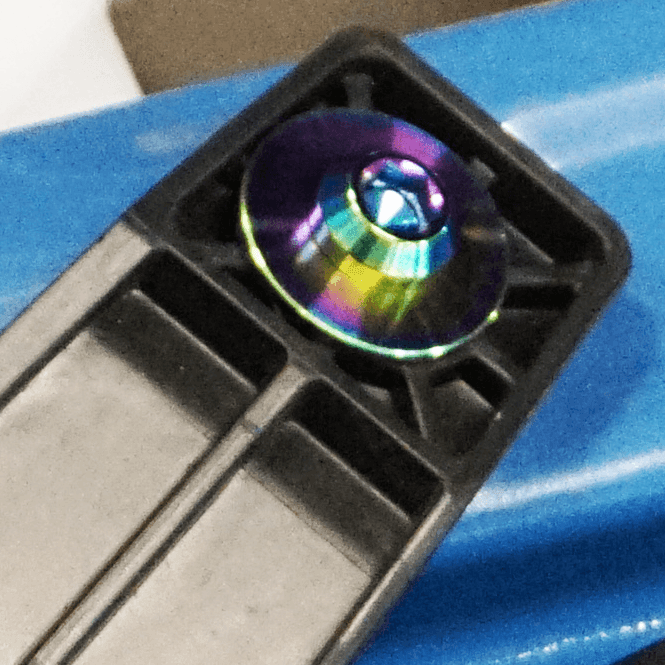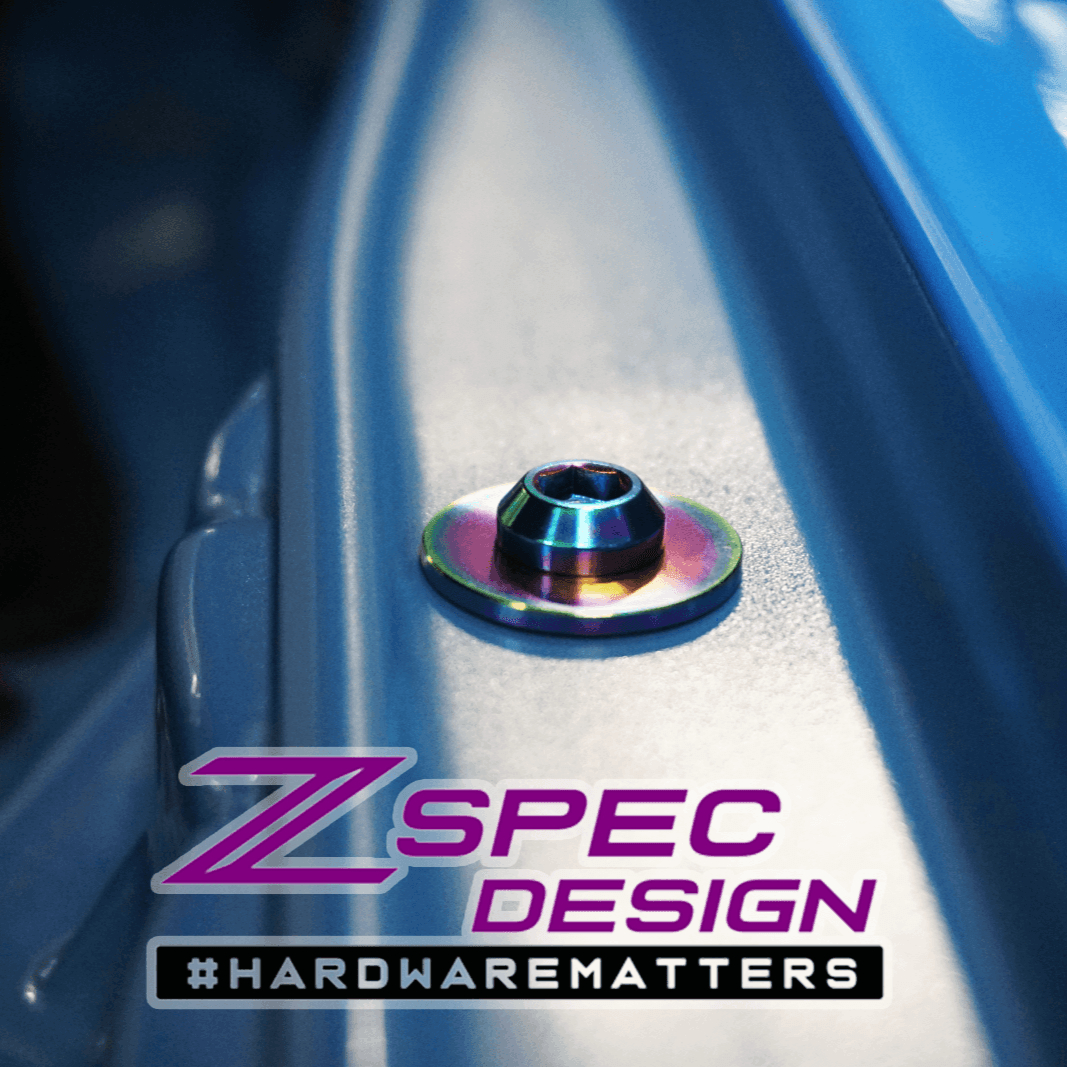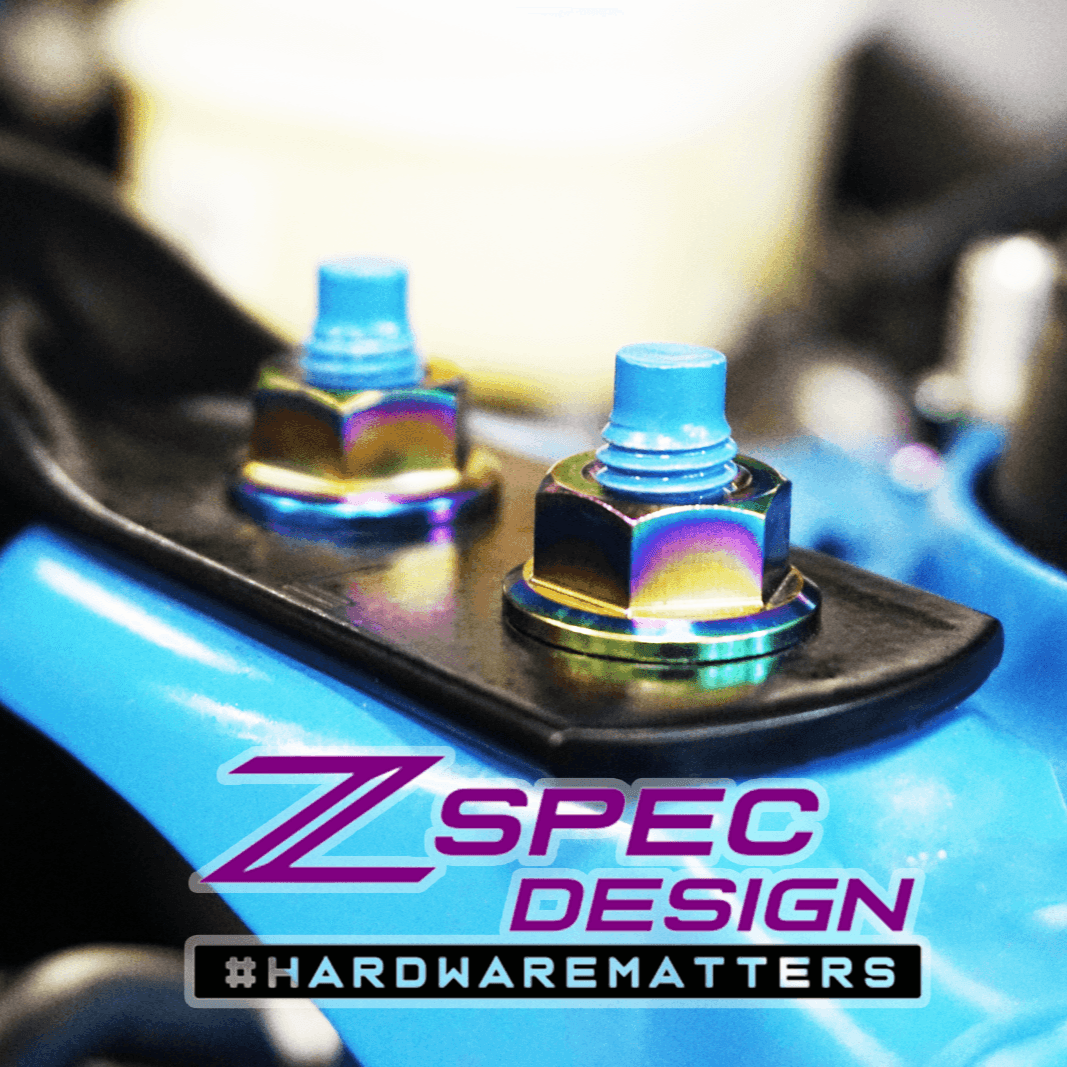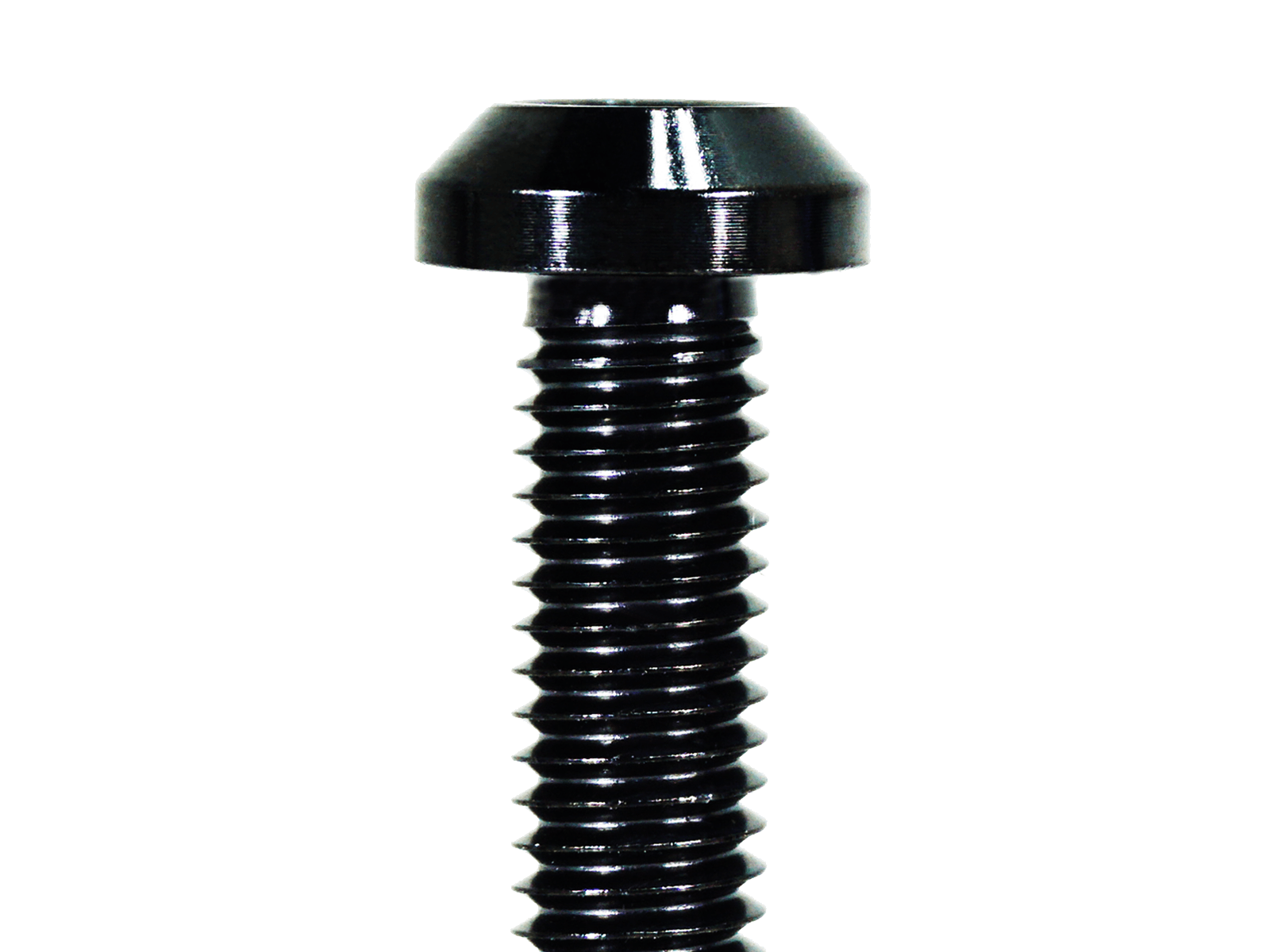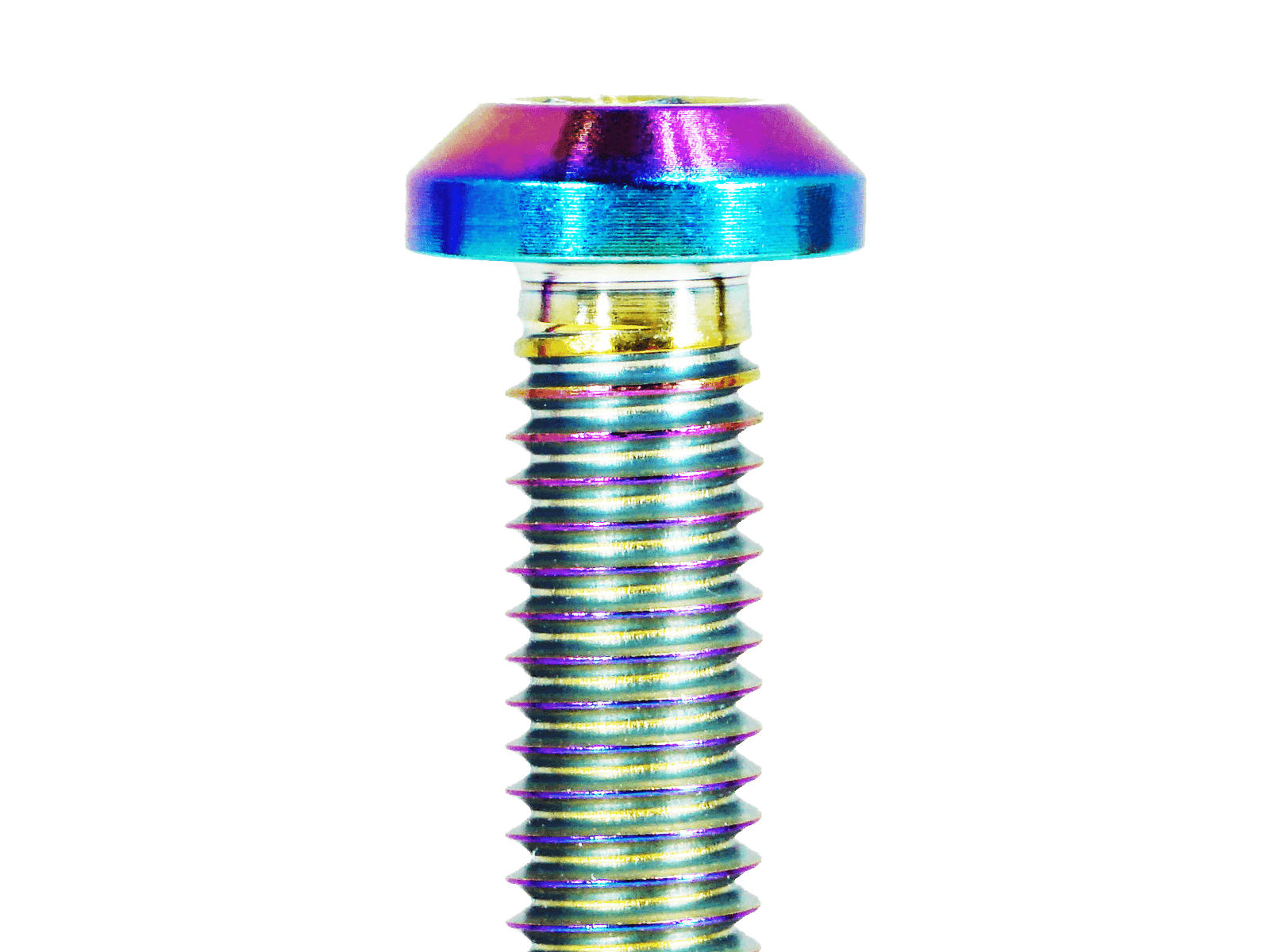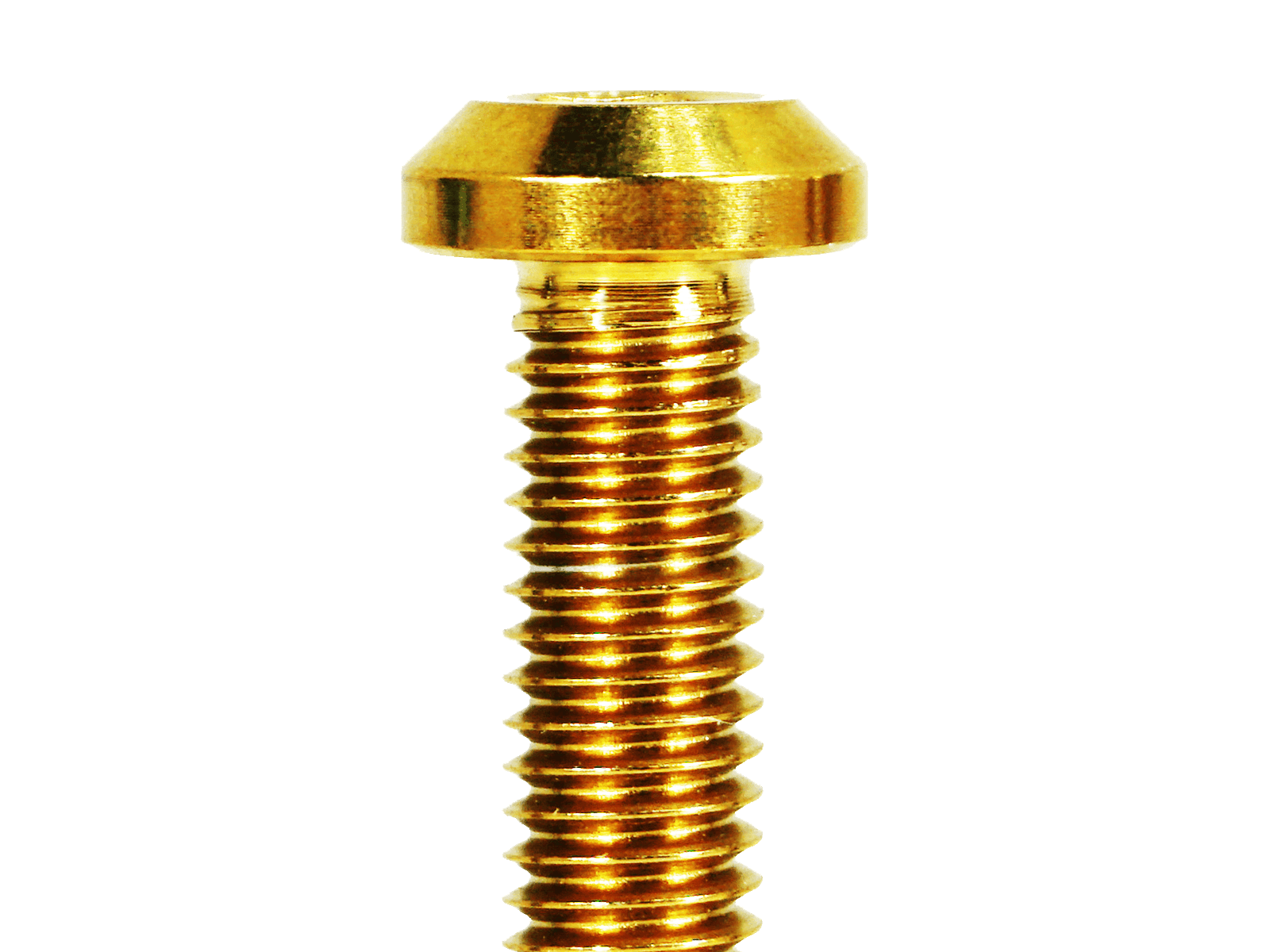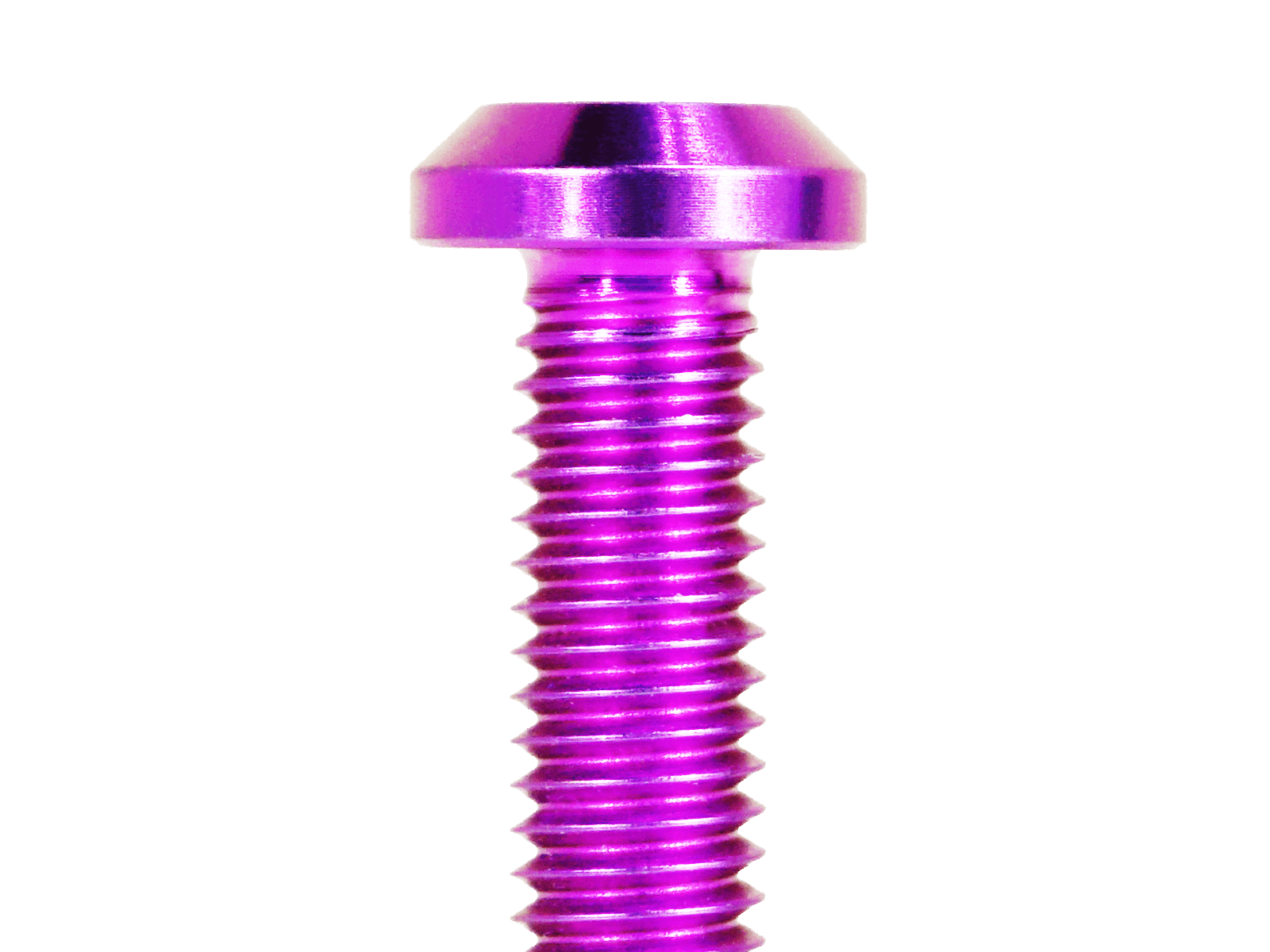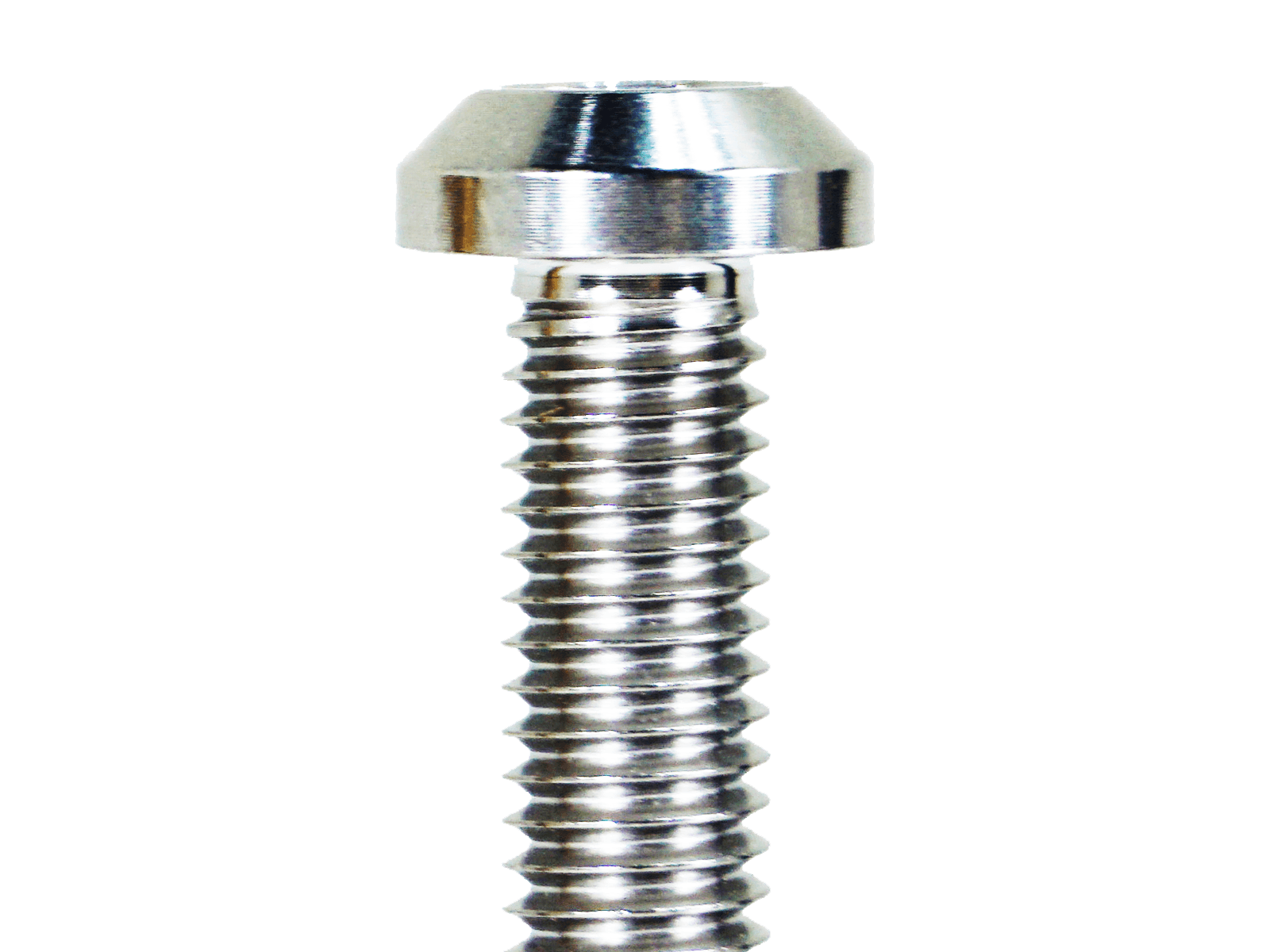 ZSPEC "Stage 2" Dress Up Bolts® Fastener Kit for '15-21 Subaru WRX & STI, Grade-5 Titanium
The ZSPEC "Stage 2" Fastener Kit for the WRX STI platform is now available in Titanium! Unlike other "dress-up" hardware companies out there, our Stage 2 kits offer deeper coverage and value.

This kit is a 130 piece dress-up fastener solution utilizing lightweight and corrosion-resistant grade-5 (GR5) titanium.
Kit coverage includes:

Headlights
Fenders
Front Plastic Cover
Front Bumper
Engine Noise Simulator
Hood, Latch & Catch
AC Lines
Brake Line Bracket
Front Shocks/Strut Nuts
Clutch Master Cylinder
Brake Master Cylinder
Intercooler
Airbox Bracket
Battery Bracket Rod Nuts
Blow-Off Valve
Brake Fluid Reservoir Bracket
License Plates
Misc. Brackets

Kit specifications:
Fasteners are Grade-5 Titanium Material
Contents are organized by area, bagged and labeled for easy installation
Basic hand-tools required for installation (not included).