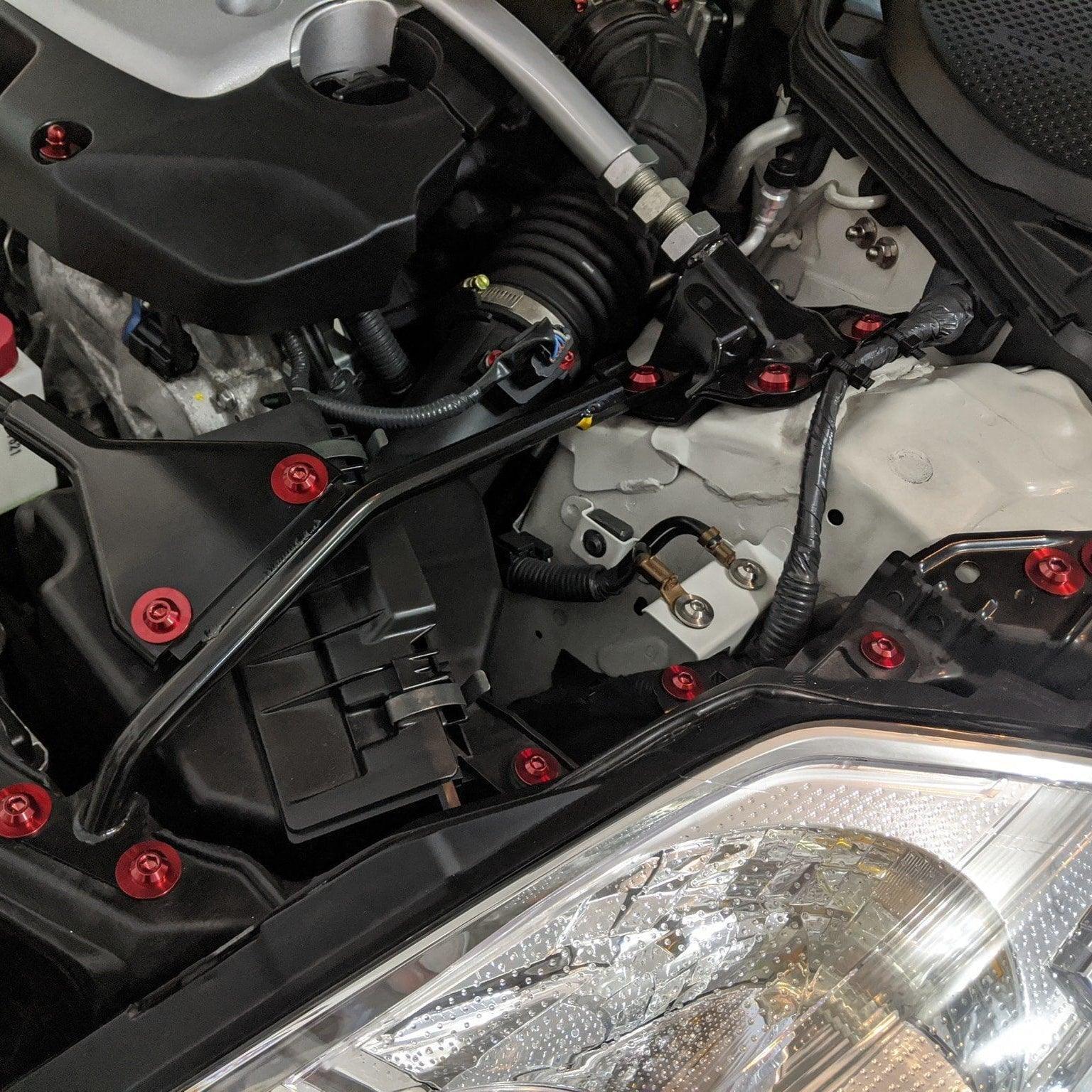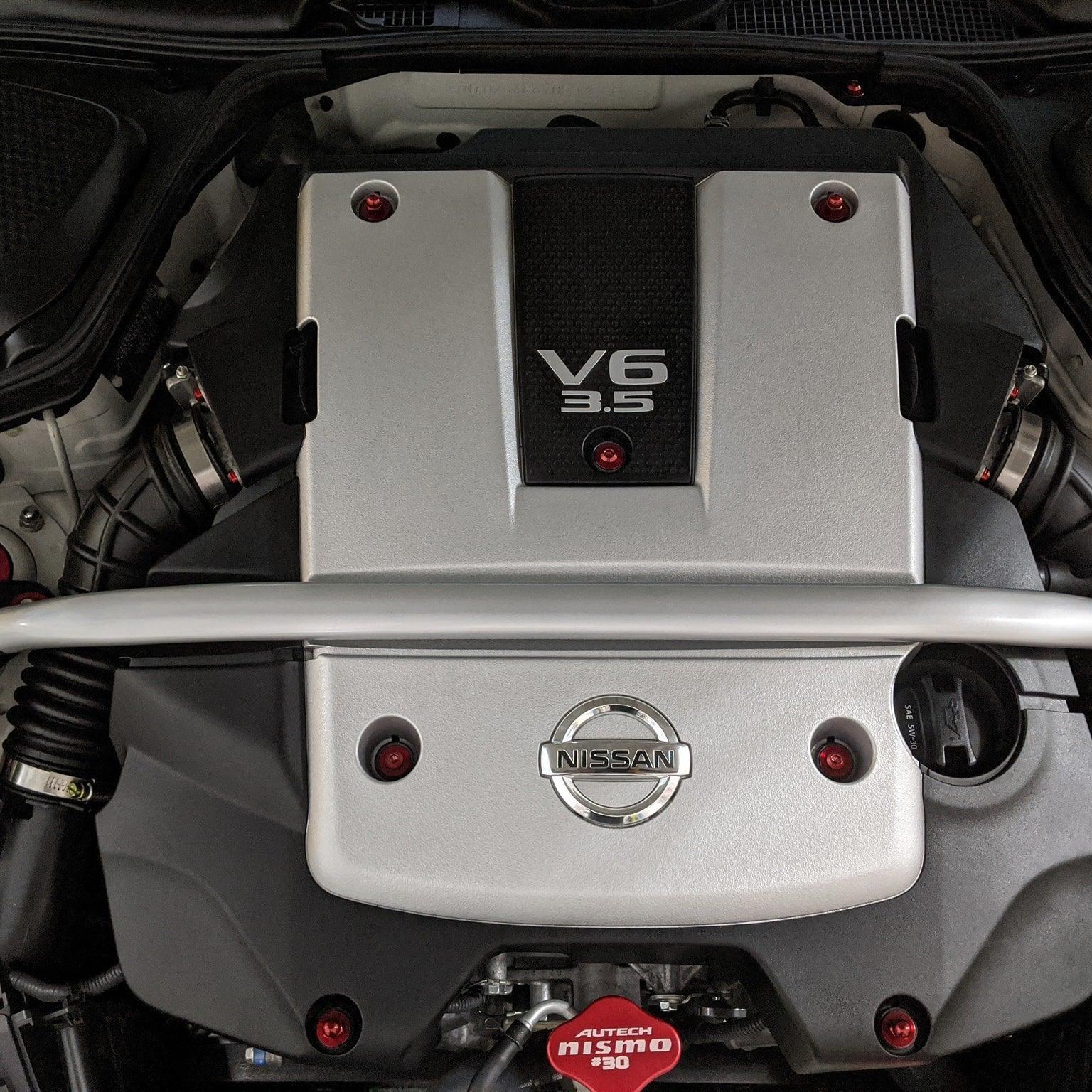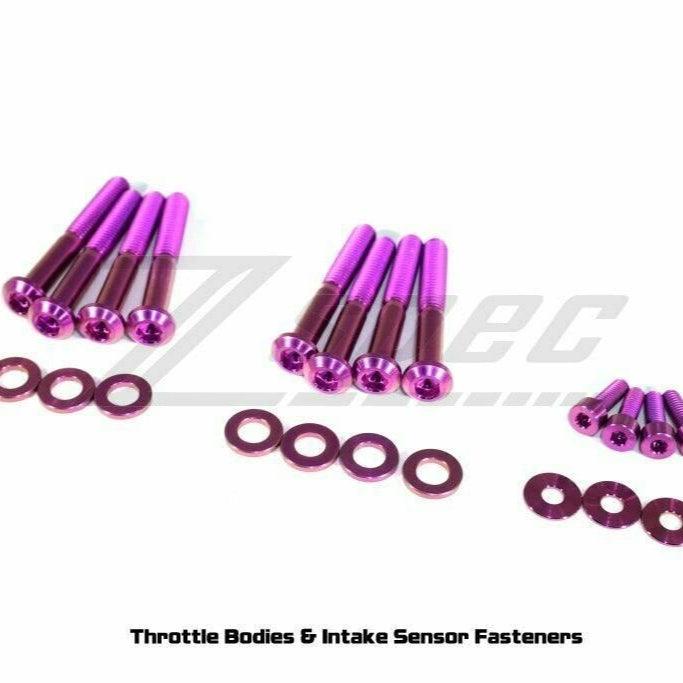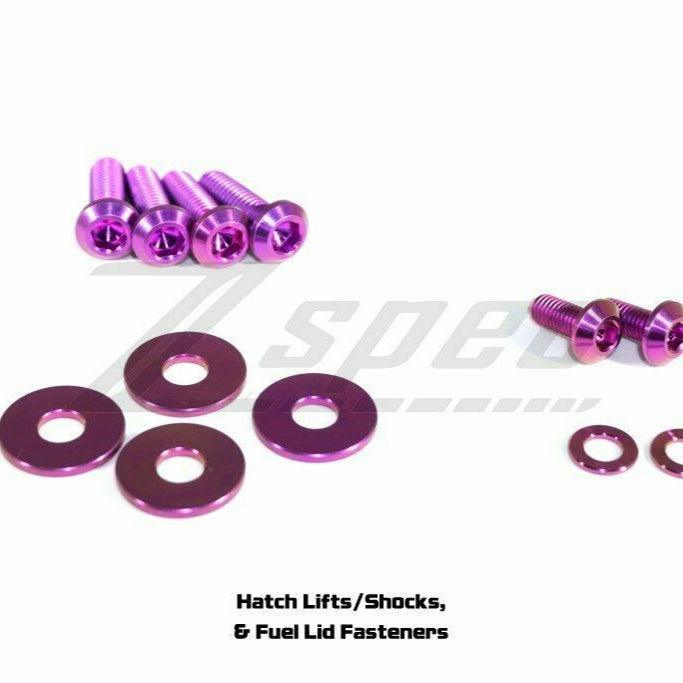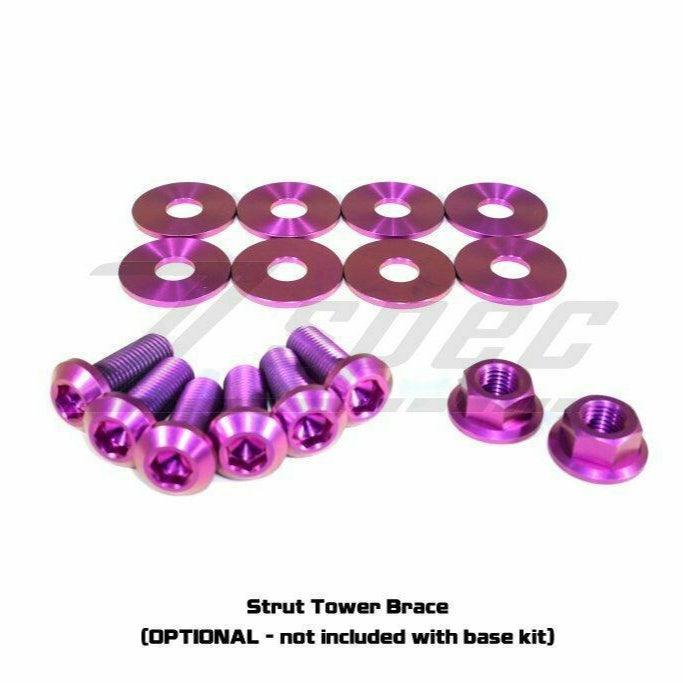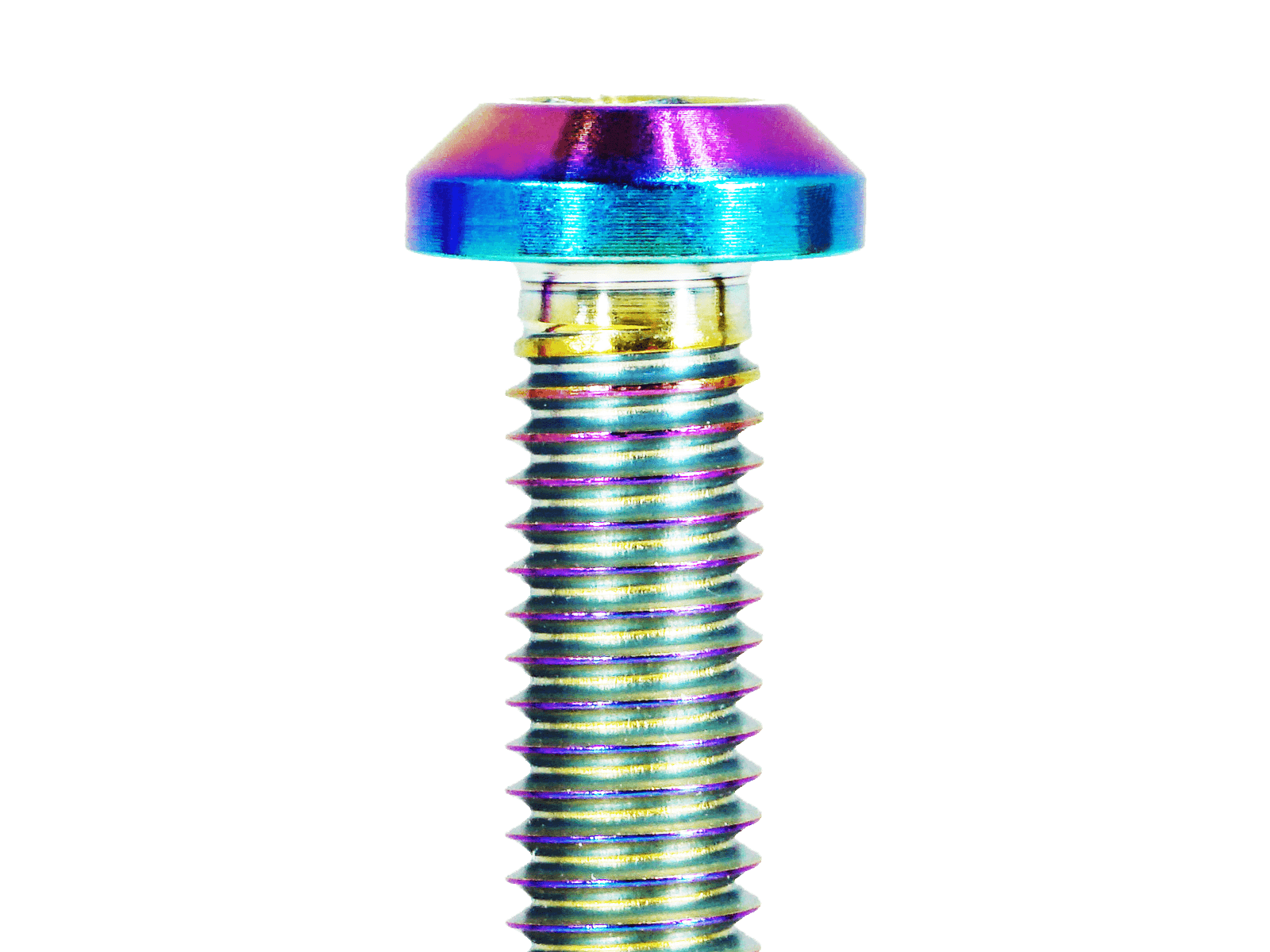 ZSPEC "Stage 3" Dress Up Bolts®/Fastener Kit for '09+ Nissan 350z DE & HR, Titanium
Color:
Silver w/OEM-Size Plenum Bolts
The ZSPEC ~300-Piece Titanium fastener Kit for the G35 & 350z (DE/RevUp/HR) consists of 218 Titanium Fasteners provide the most comprehensive (and affordable) titanium dress up fastener solution on the market. The kit also has a performance advantage, weight-savings of titanium over the original fasteners is ~1.5lbs!
Kit coverage includes the following areas: 

Stage 3 adds the following coverage over Stage 2:
Front Timing Cover
CAM Covers
Water Pump Cover
Chain Tensioner Cover
Thermostat Fasteners
Coolant Pipe

Also included (same as Stage 2):
Throttle Bodies
Intake Sensors
OEM Engine Cover
Ground Terminals
Hood Latch
Hood Hinges
Fenders (comes with silicone washer pack to help protect paint)
Headlights
Airbox(es)
Front Engine Brace (NIS. version only)
Rear Hatch Shocks
Fuel Door/Lid
Plenum (AVAILABLE FOR SPACER-INSTALLED CARS AS WELL - SELECT APPROPRIATE OPTION before checkout)
License Plates
Strut Tower Brace
Misc. Extras for various brackets and custom needs.

Grade-5 Titanium Fasteners
Bagged and Labeled by function to ease installation.
Basic installation guide included.
Fits both DE and HR 350z models
Requires basic hand-tools for installation (not included).