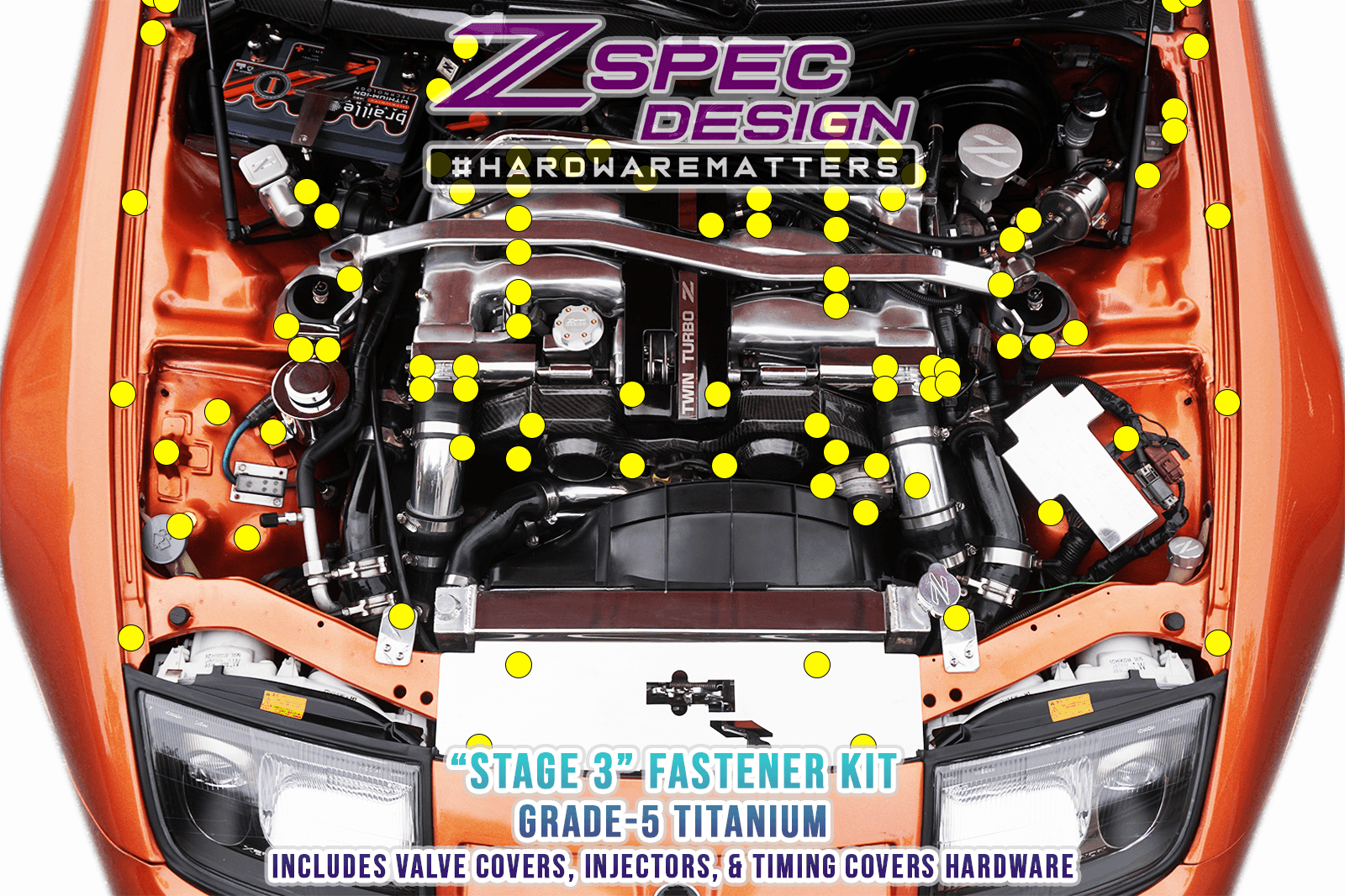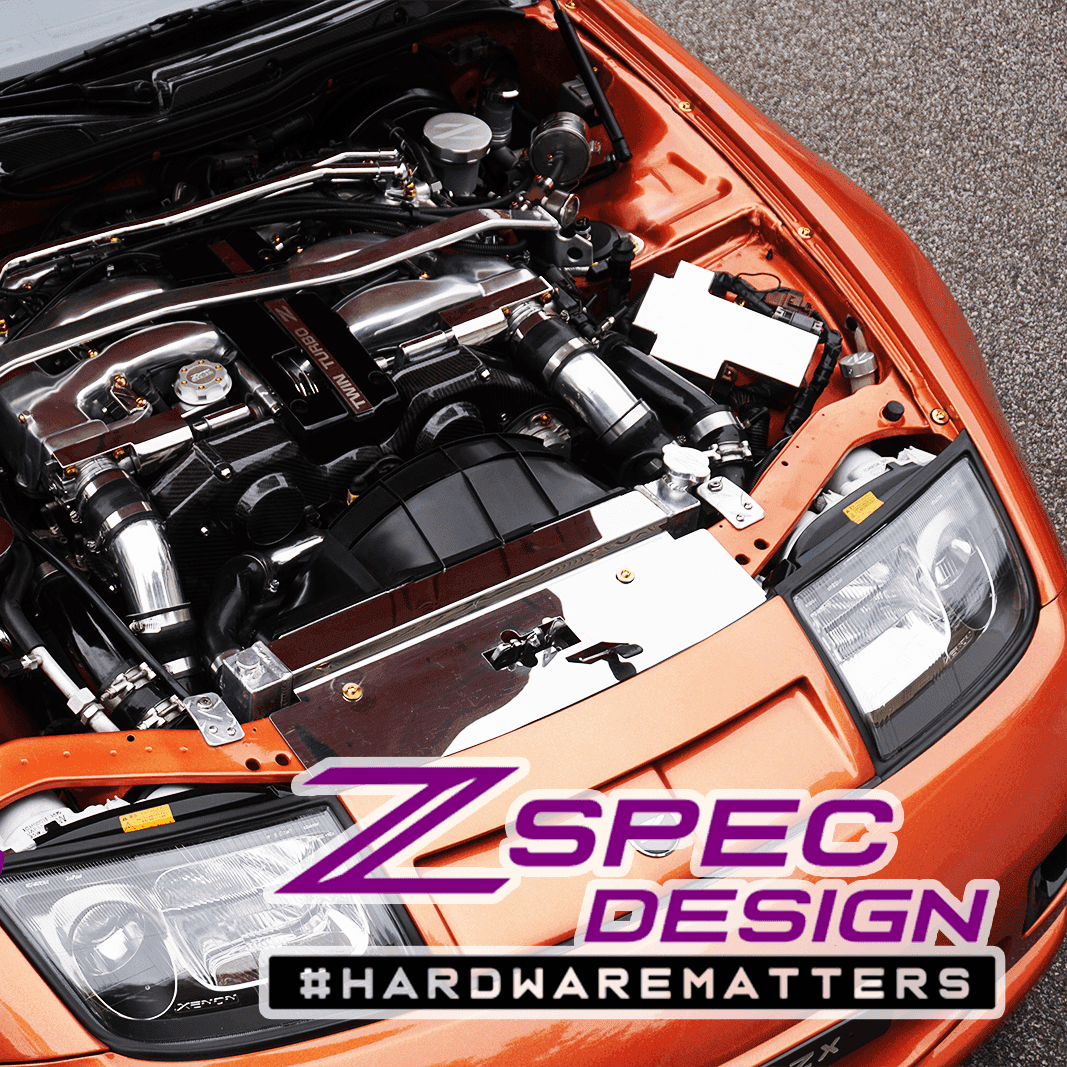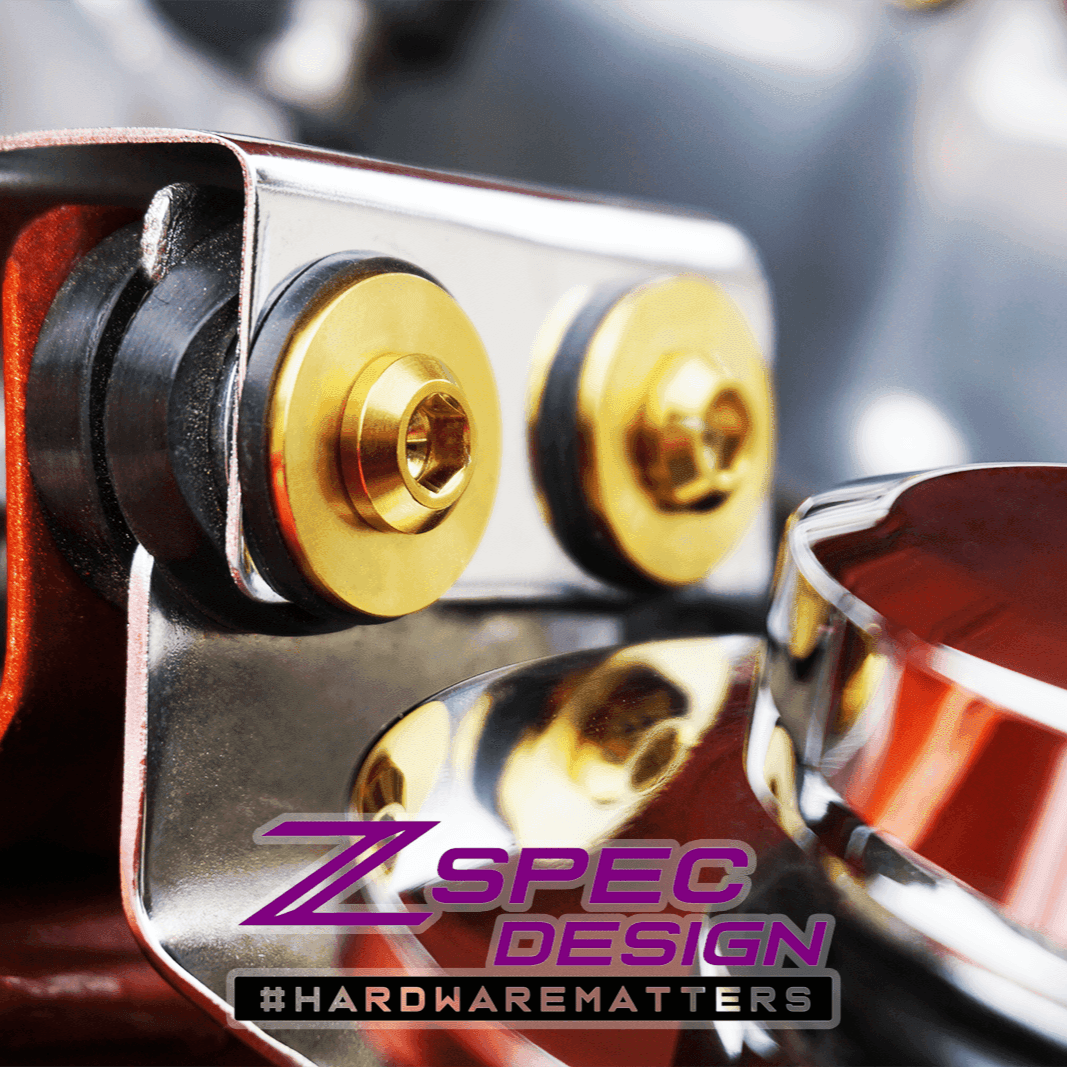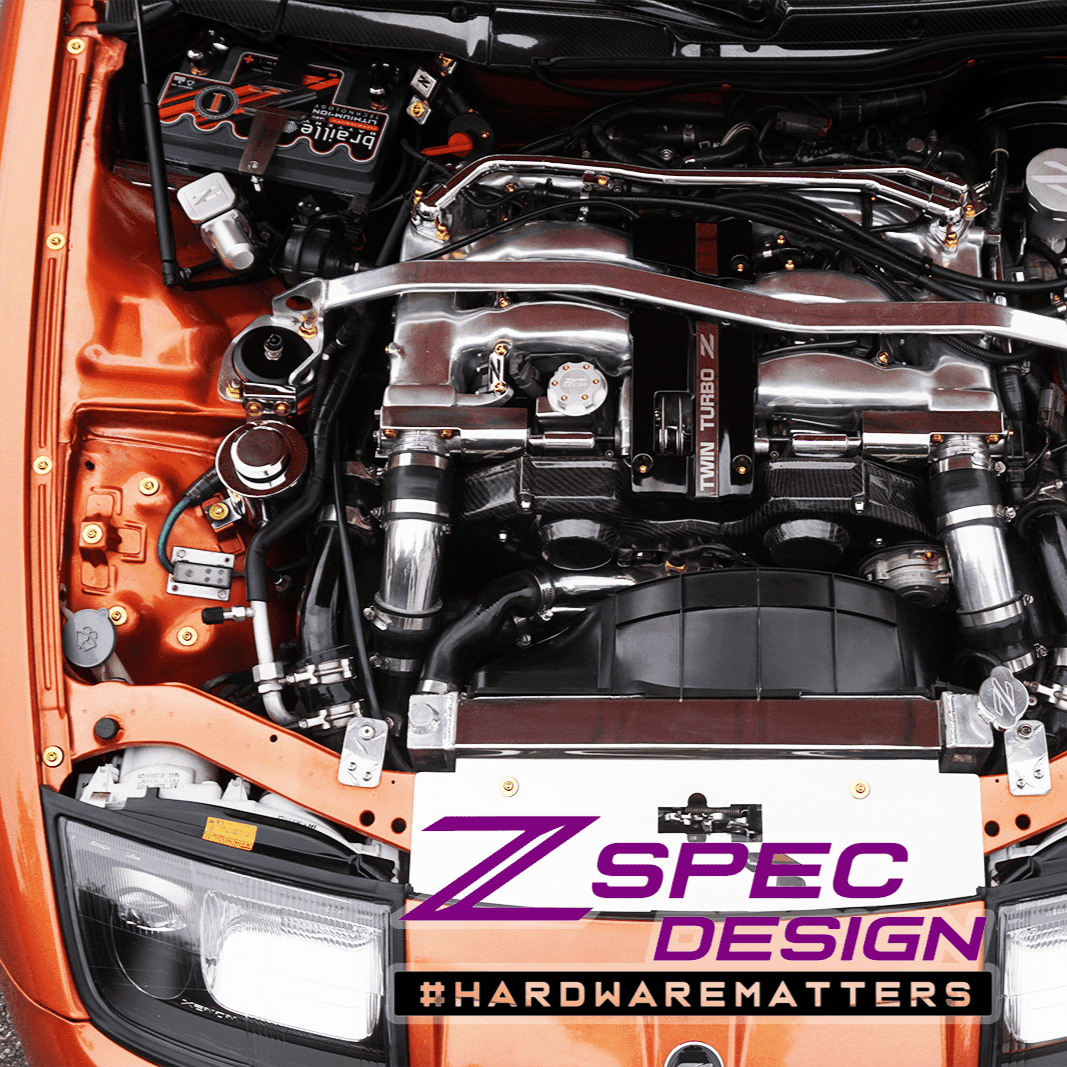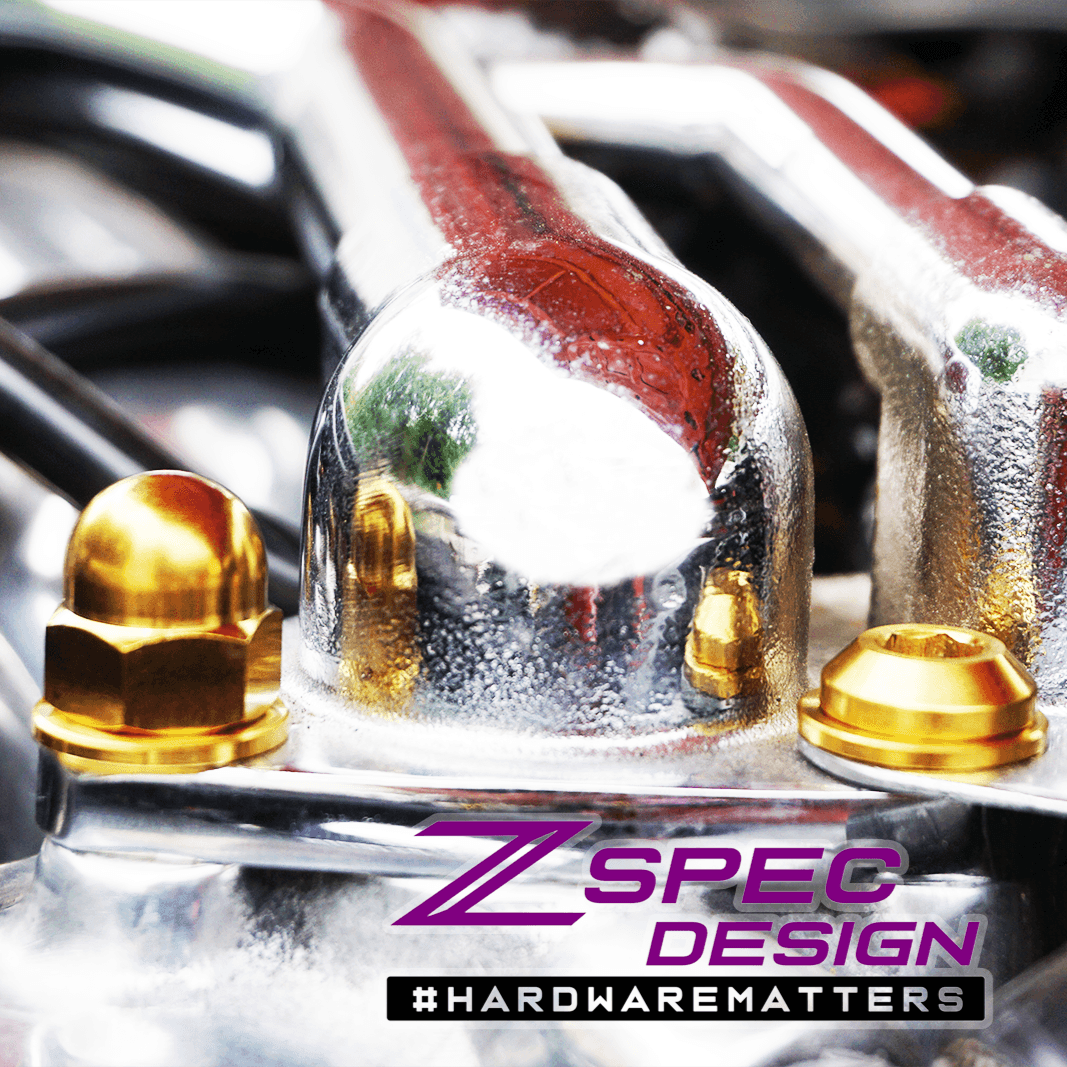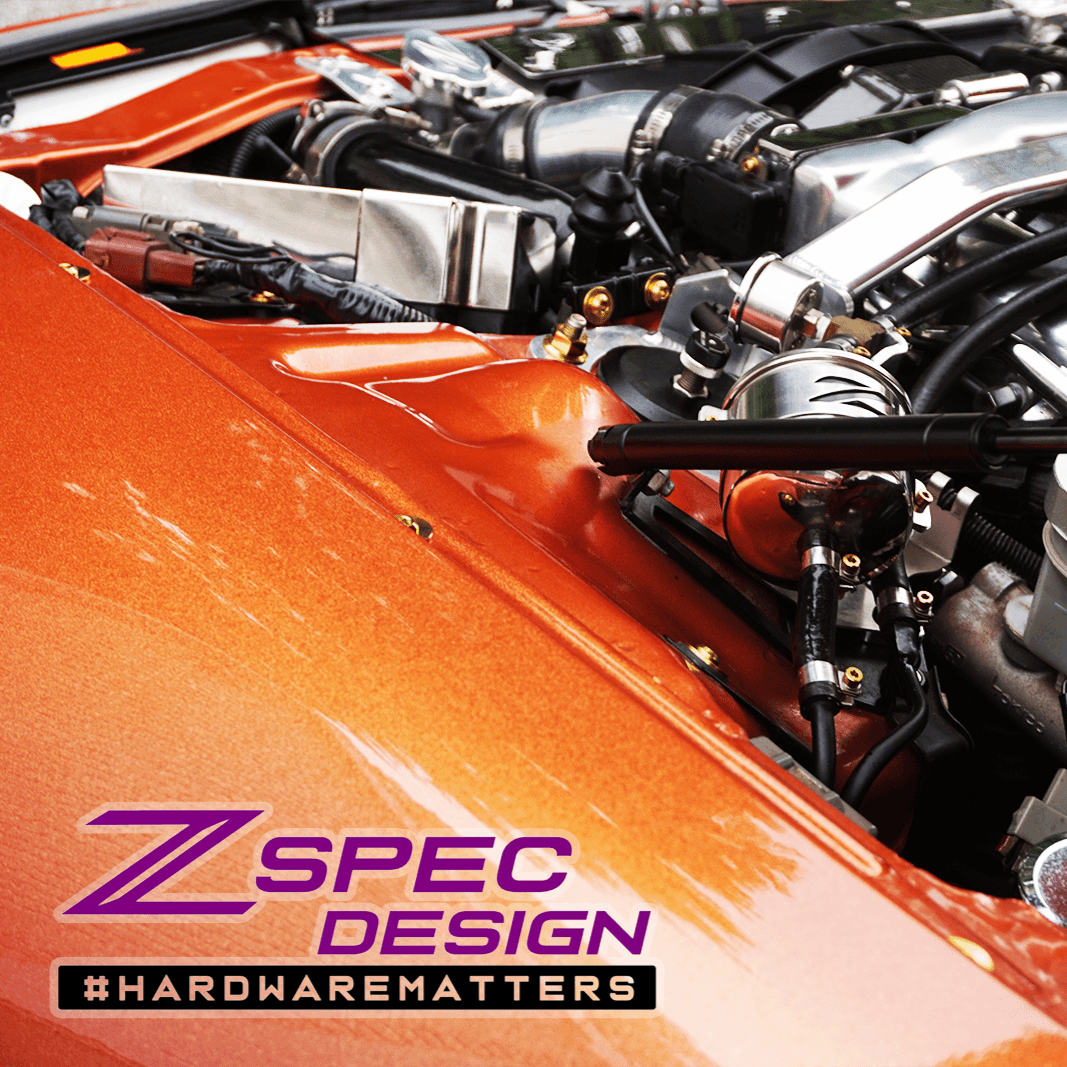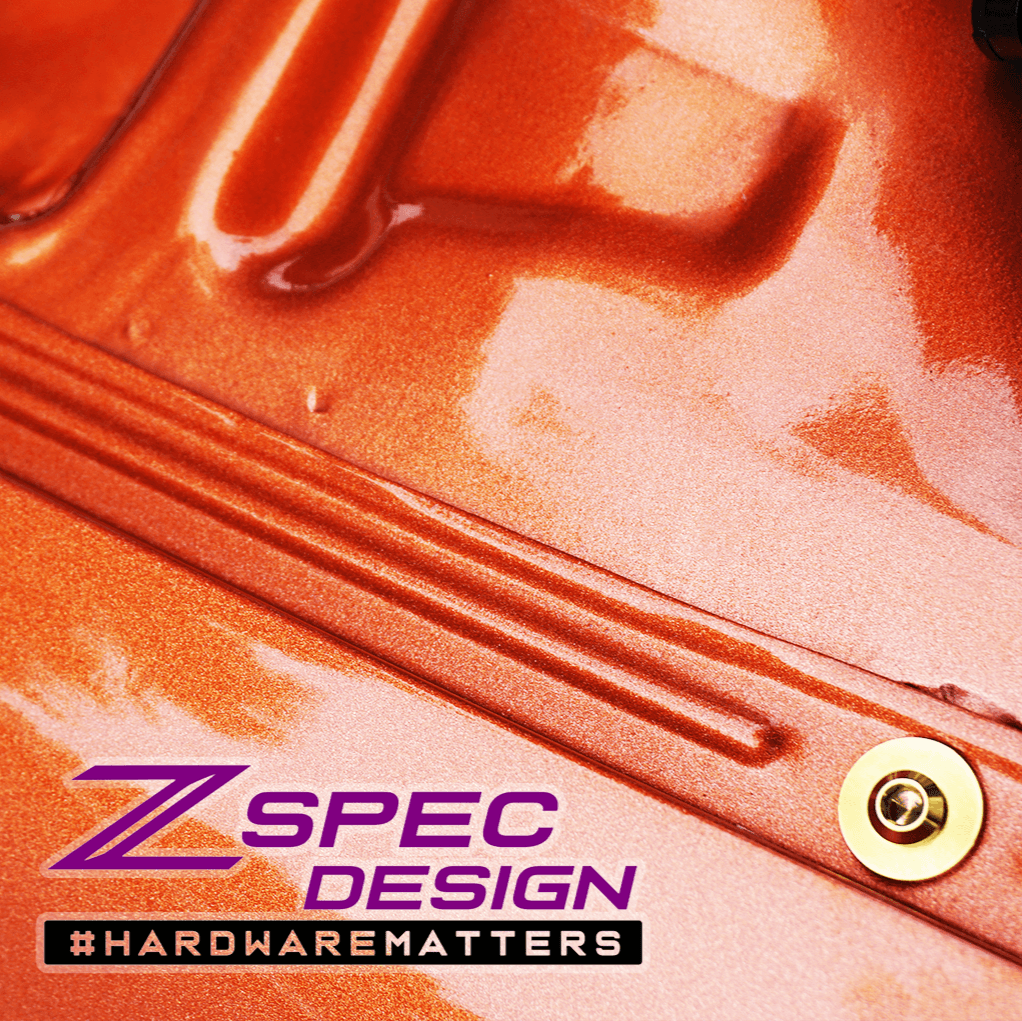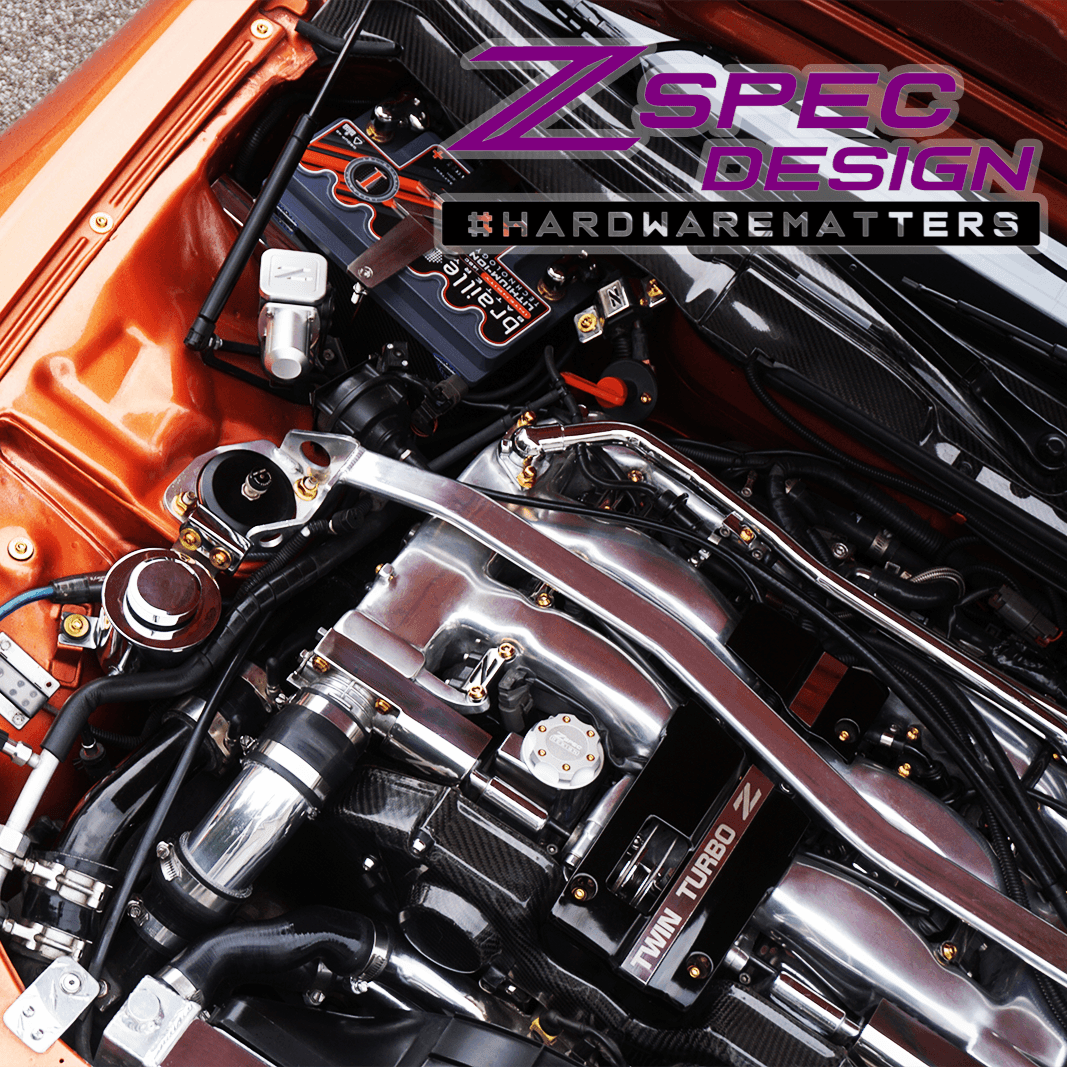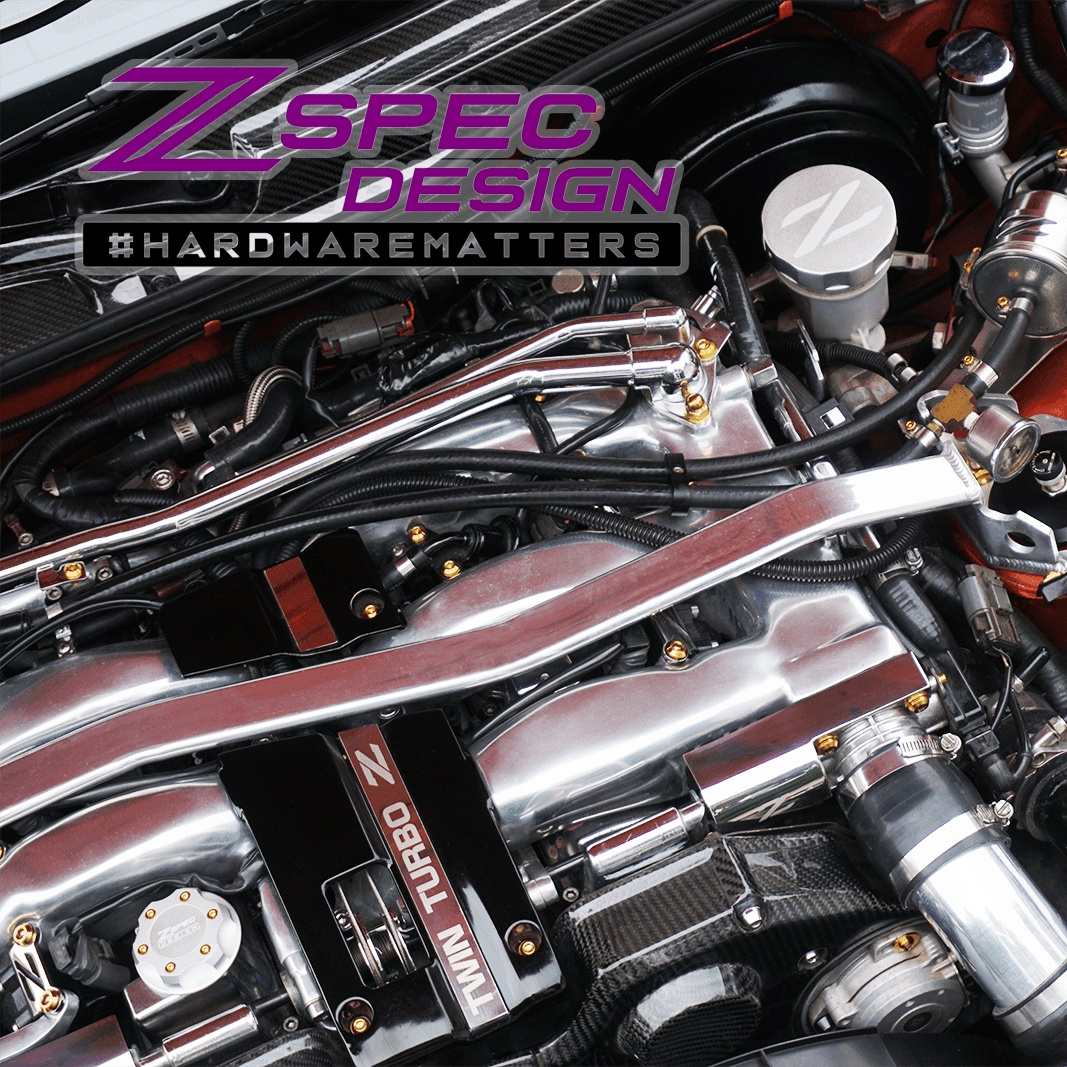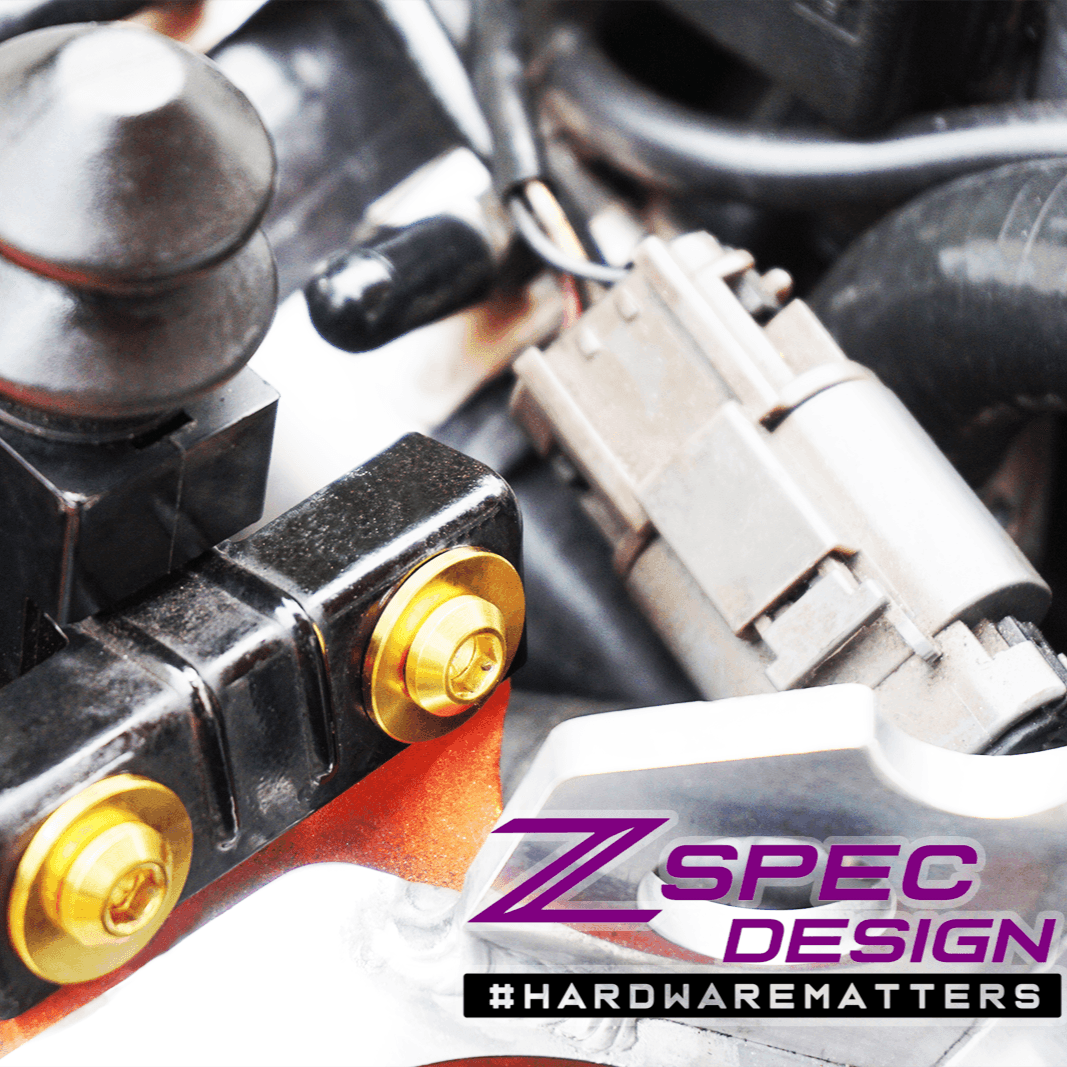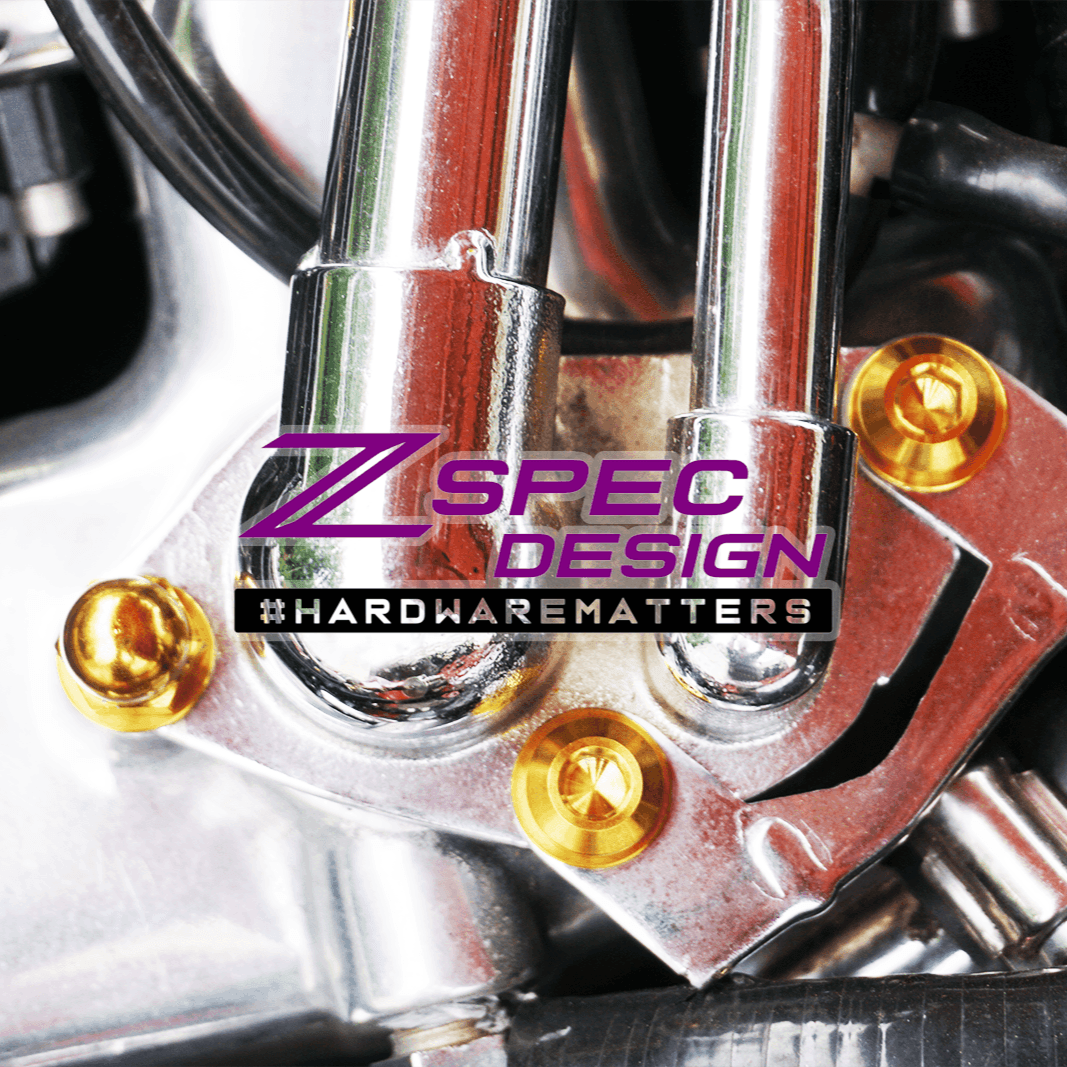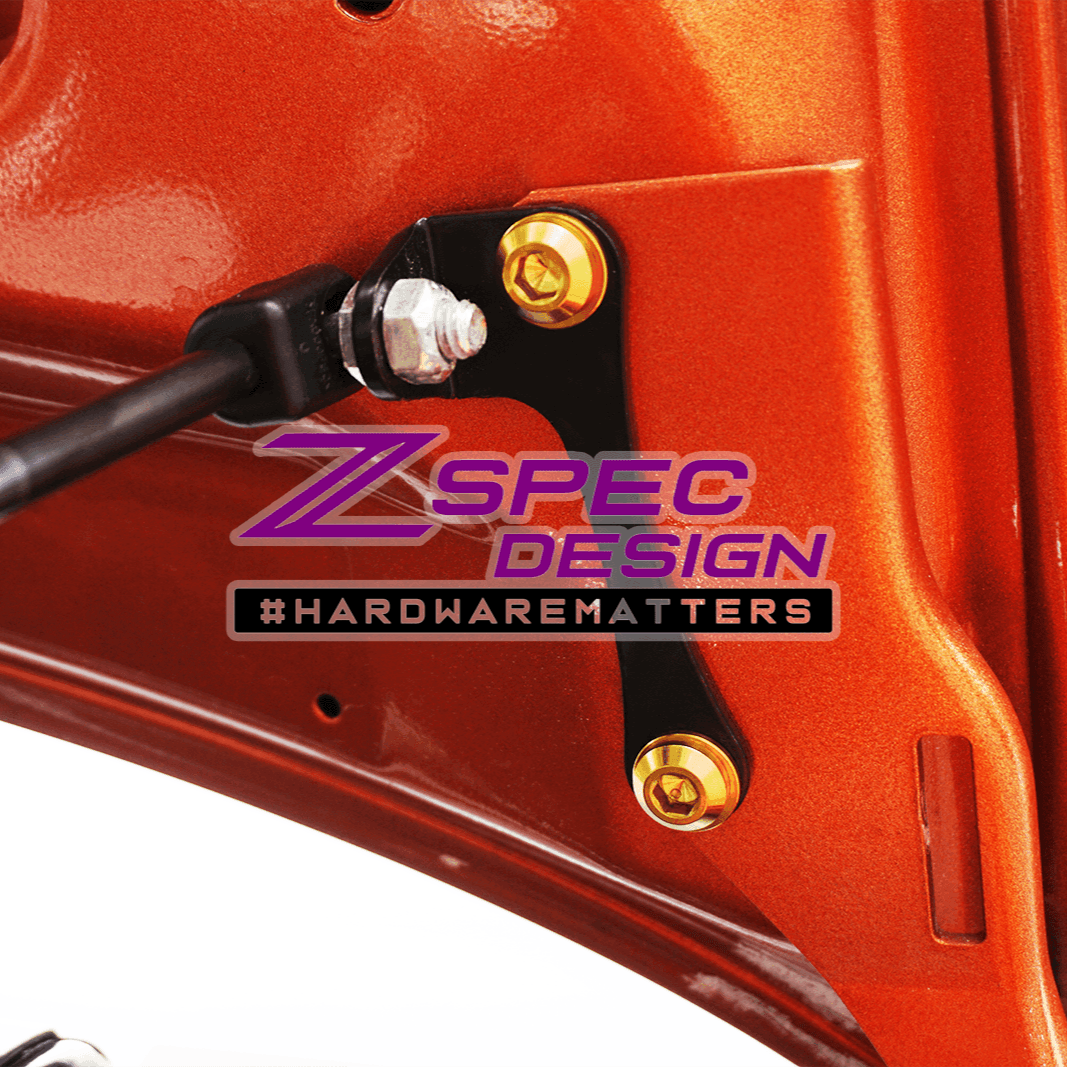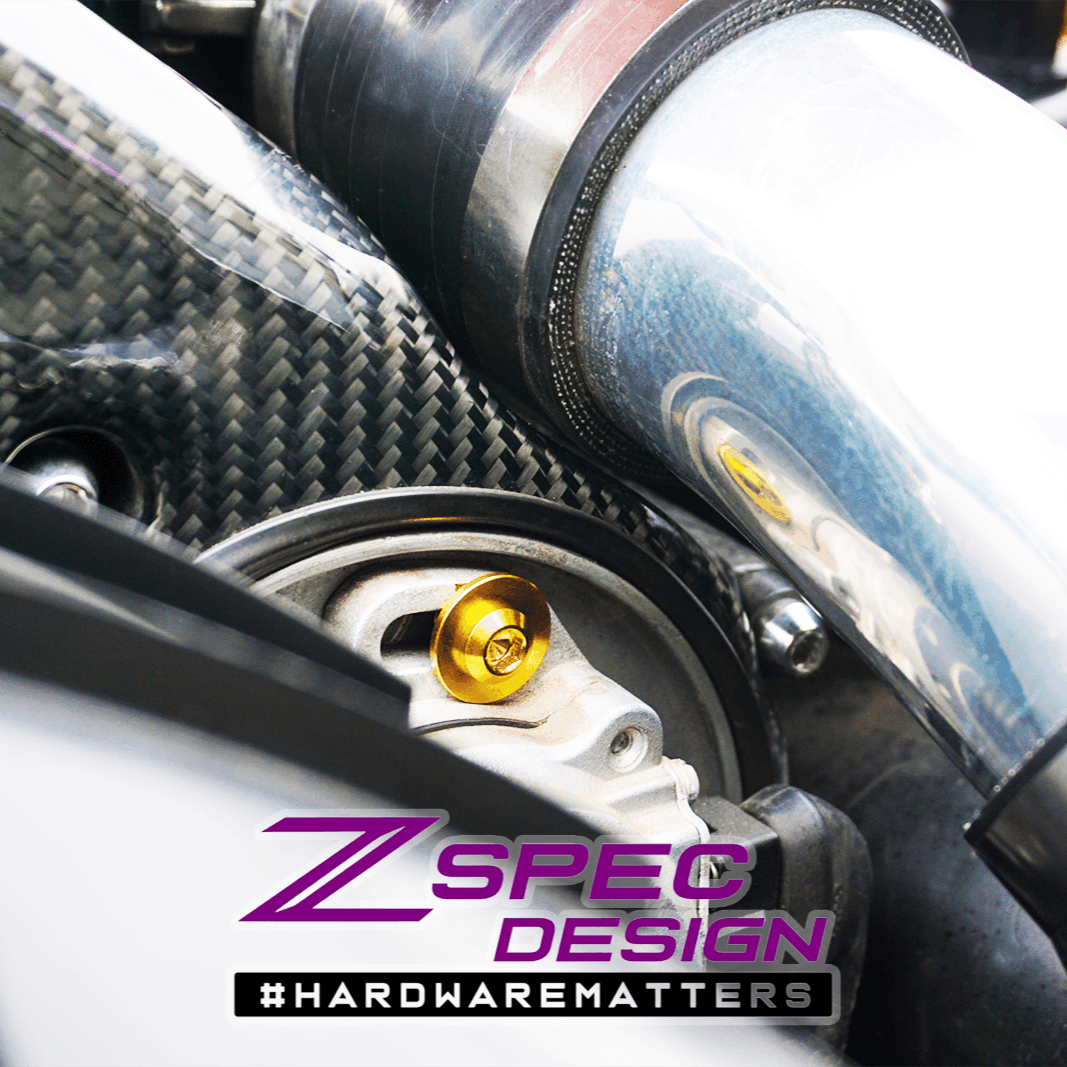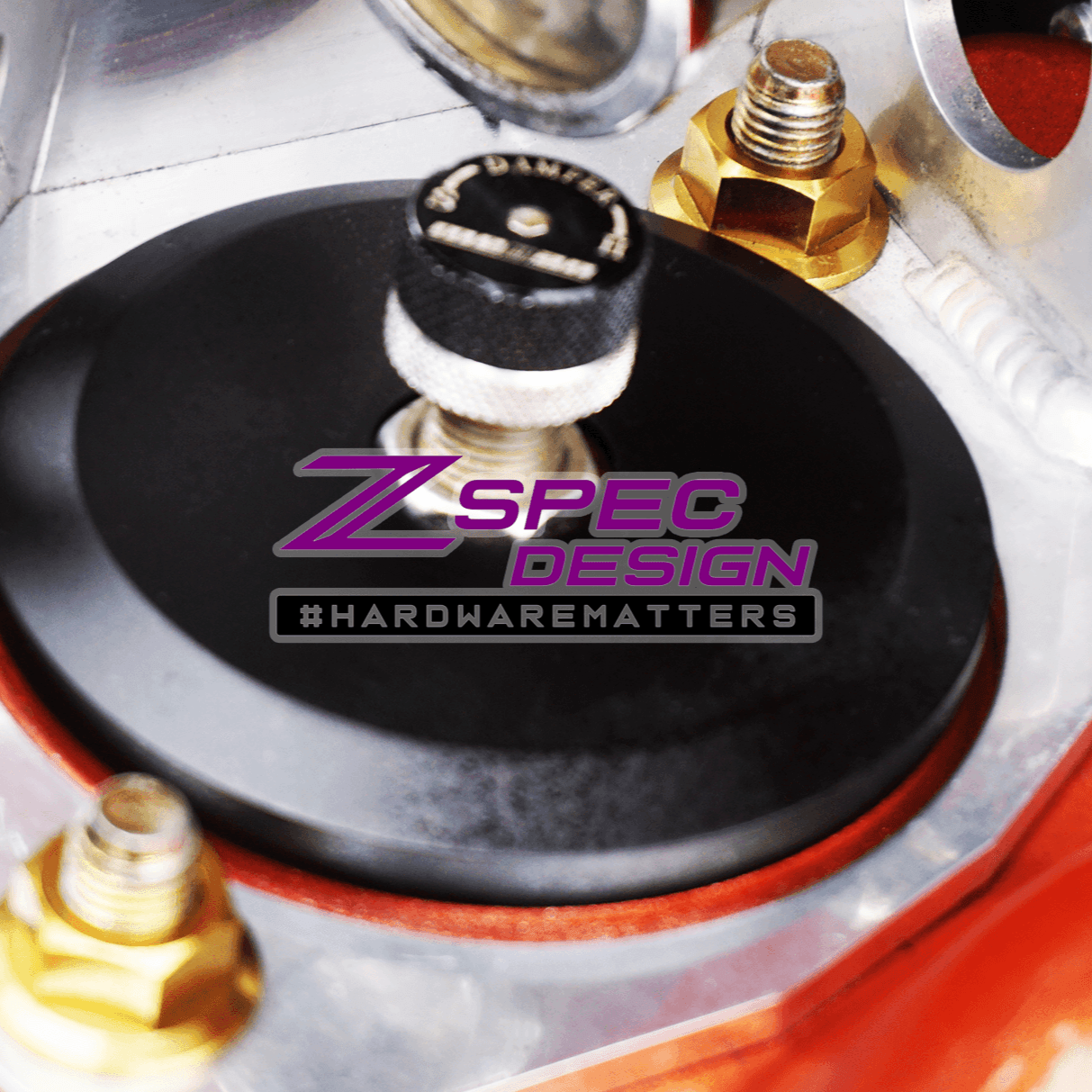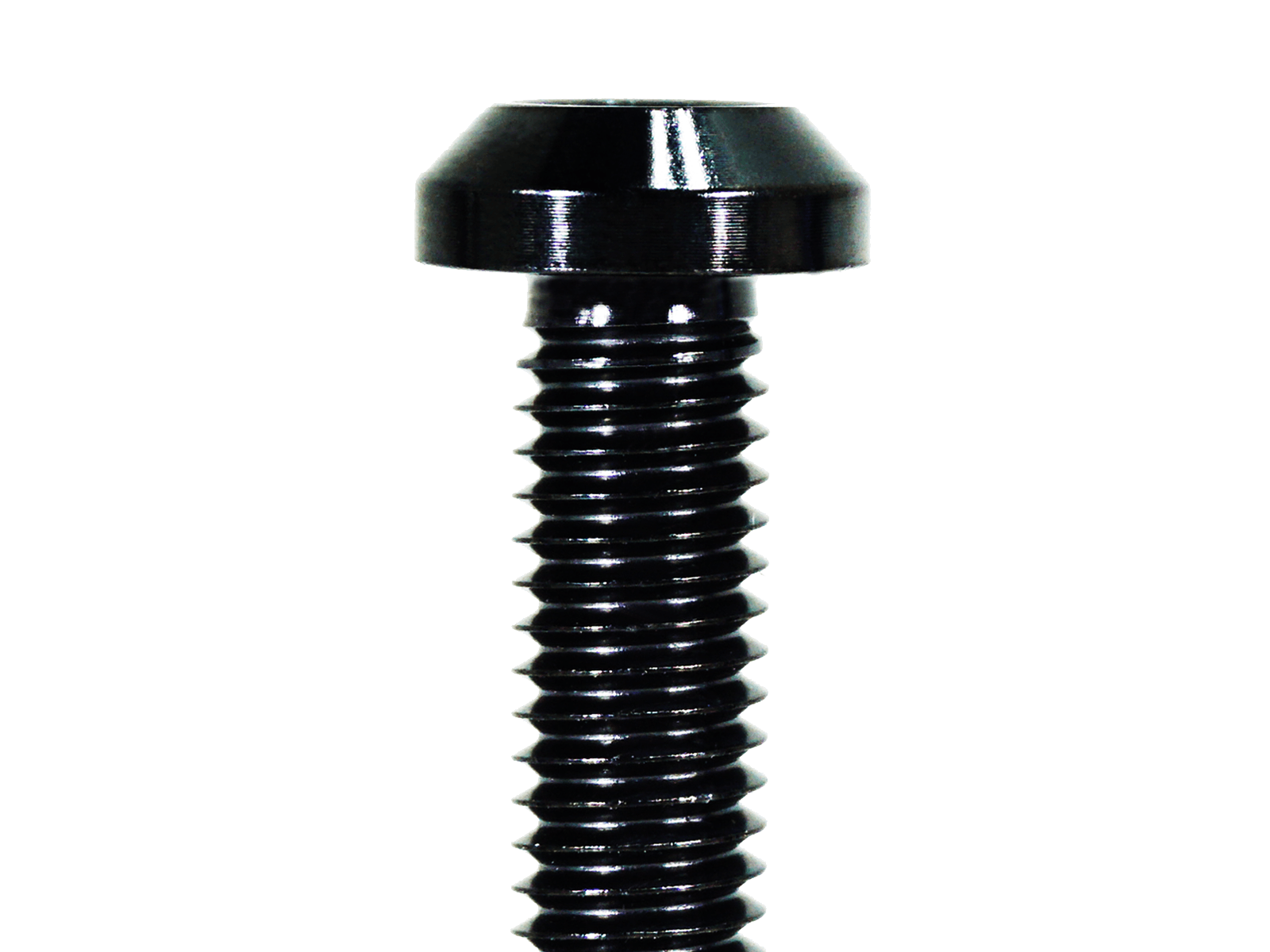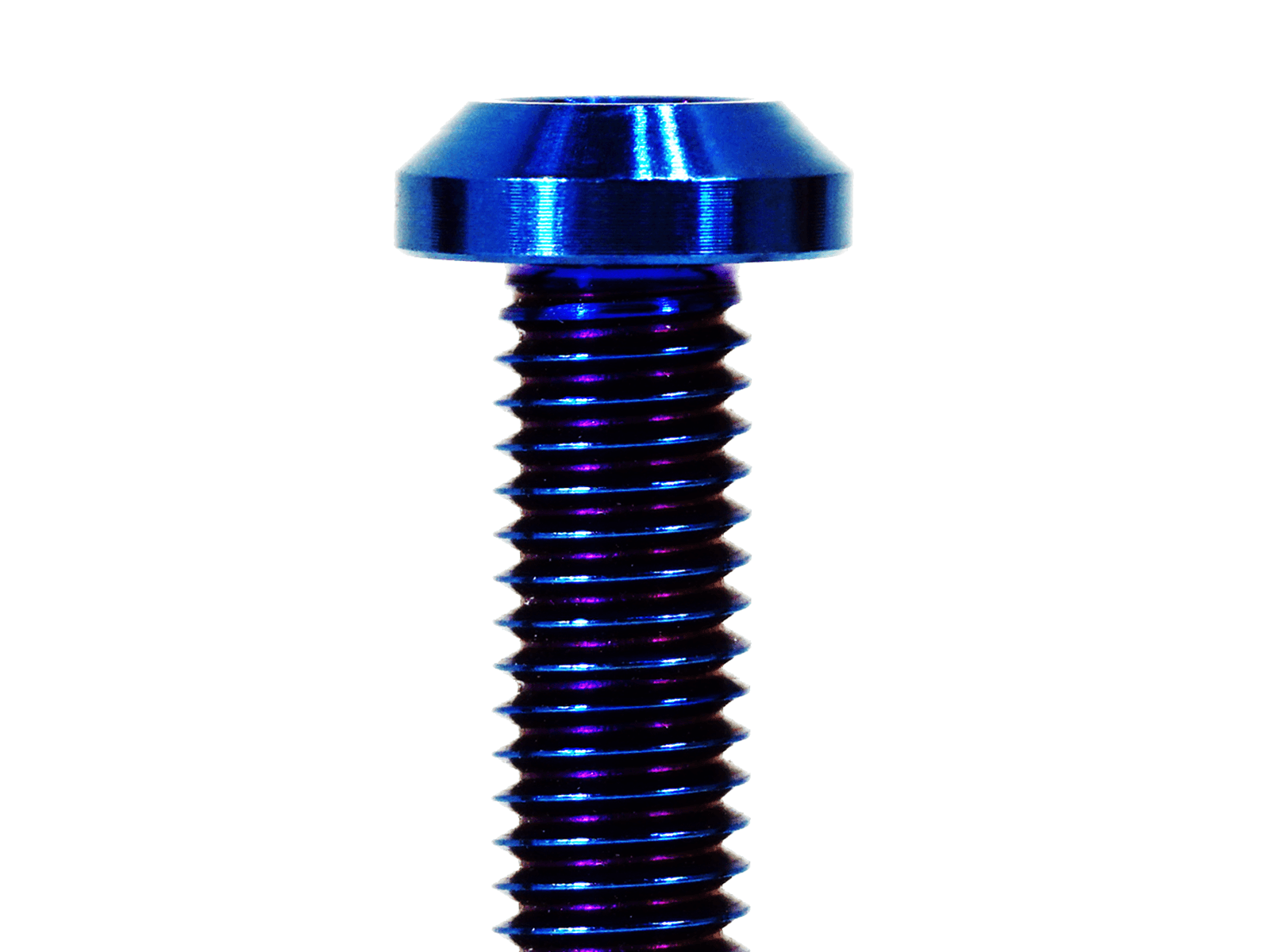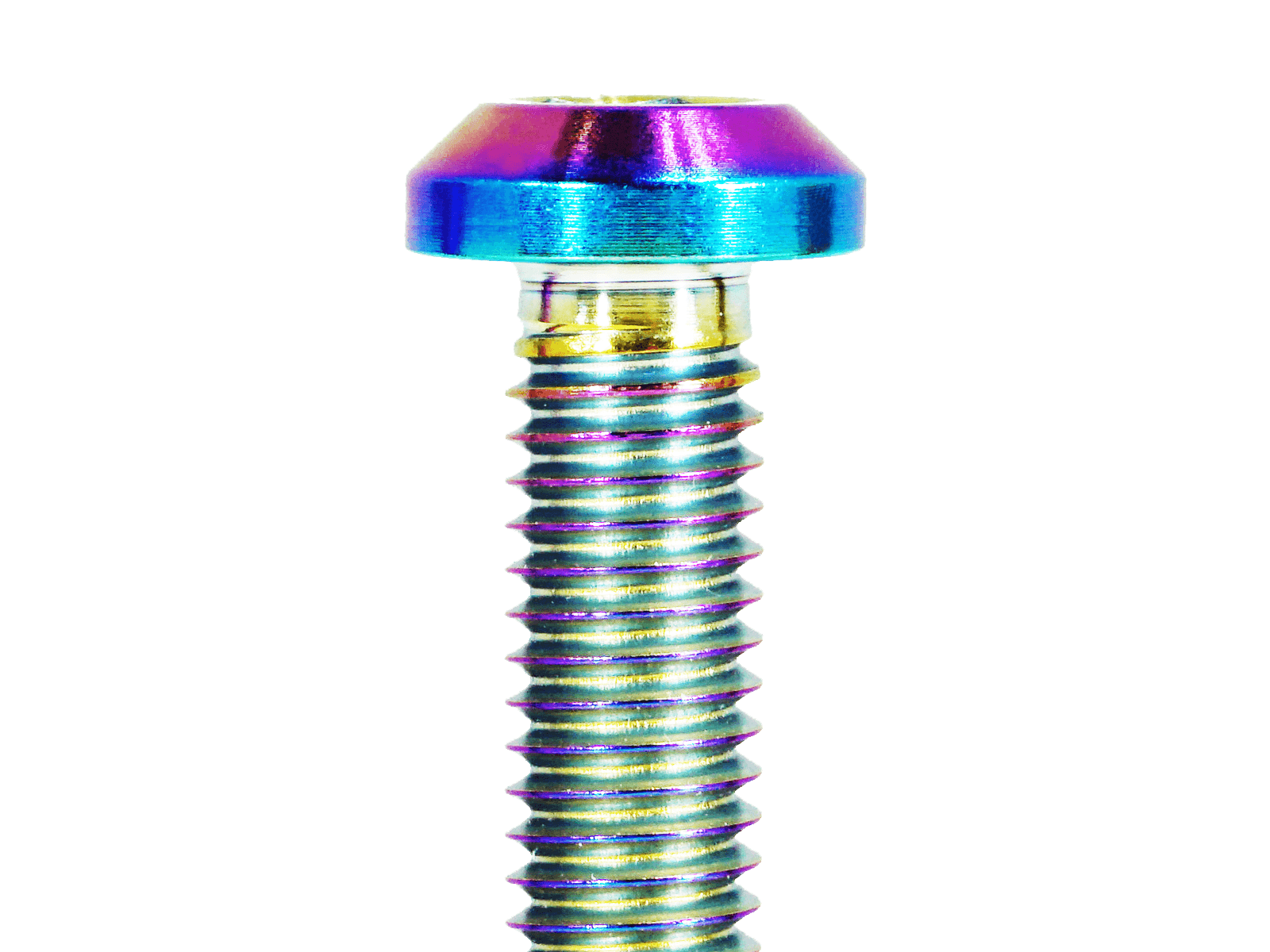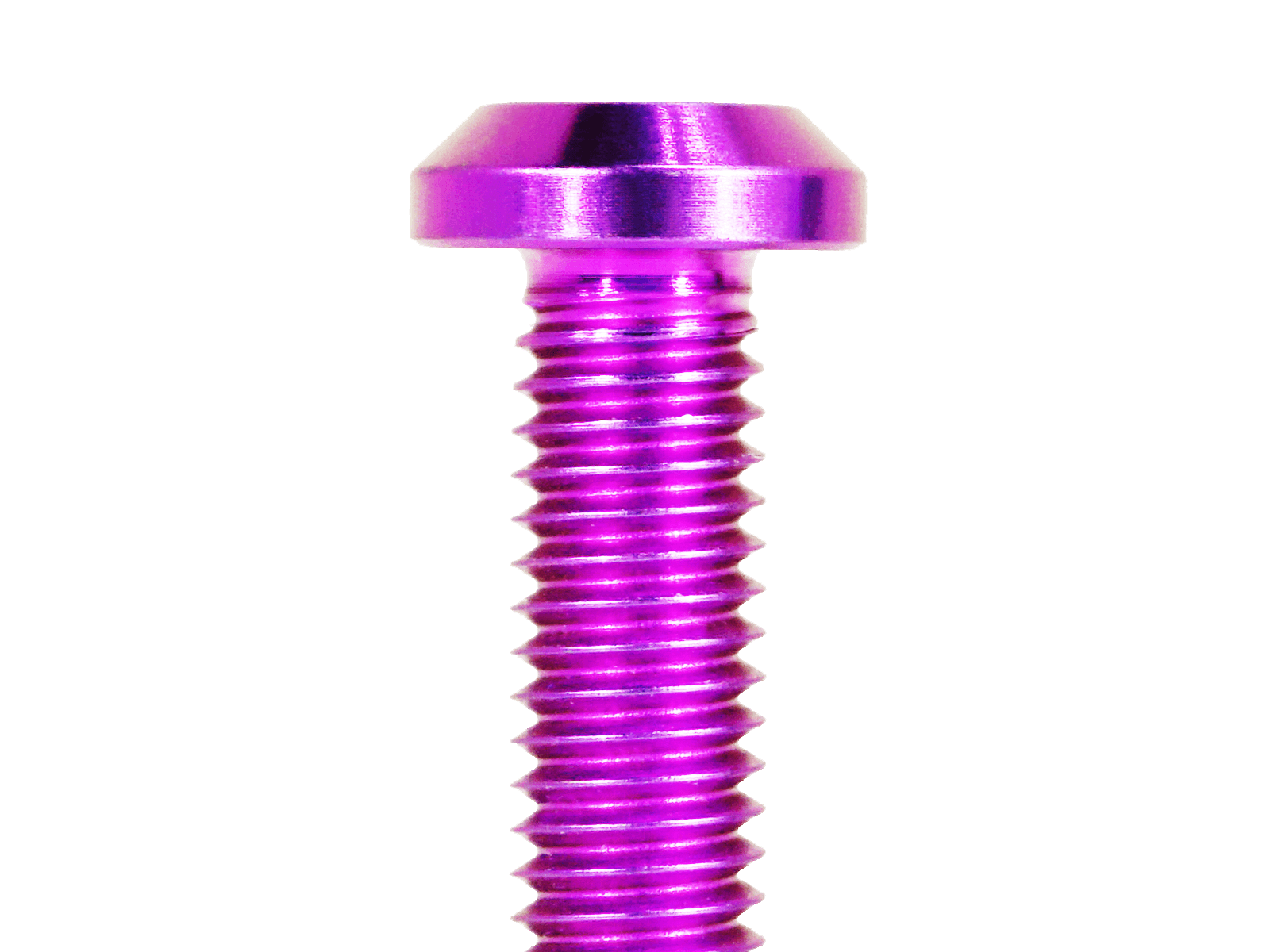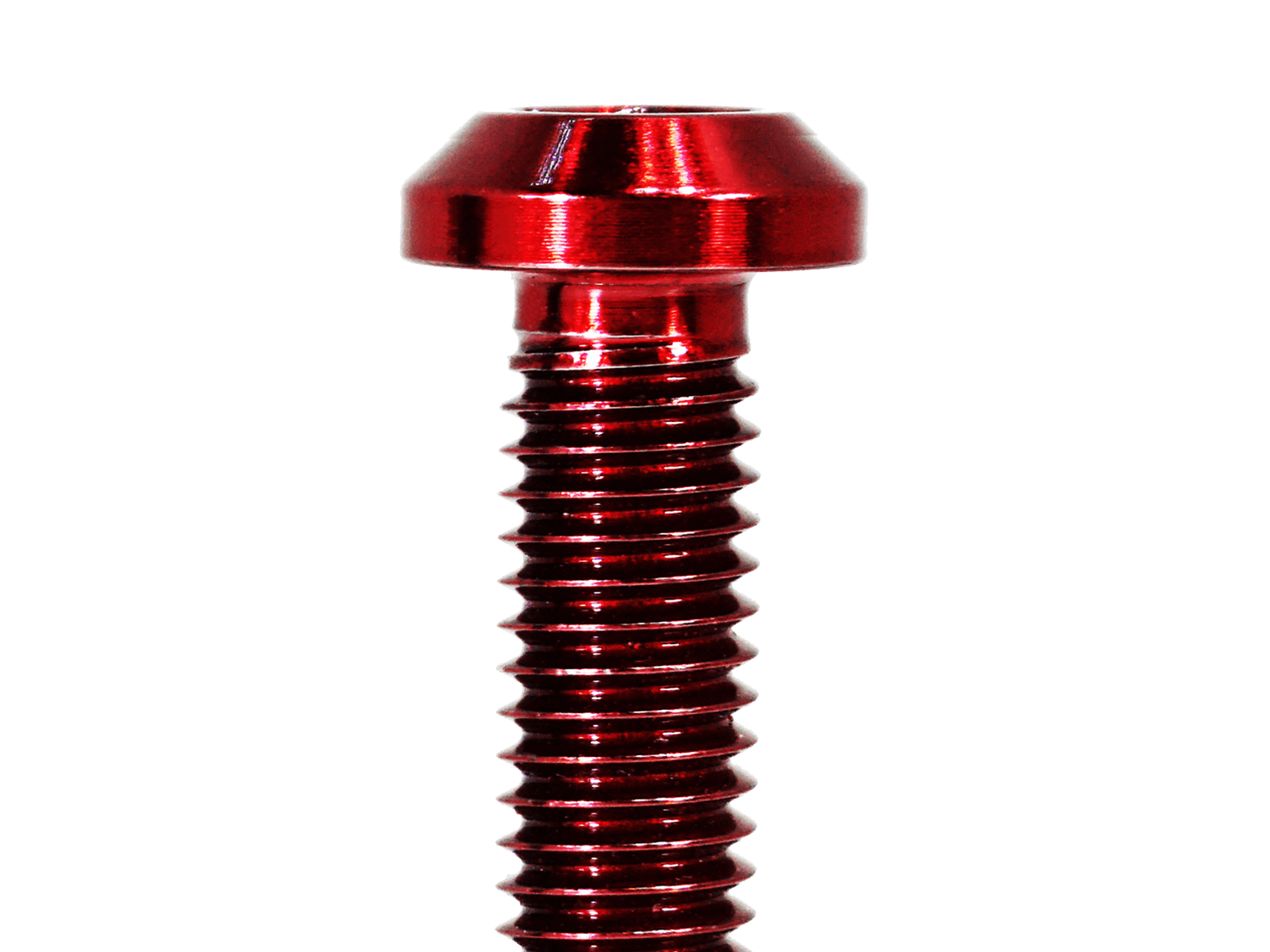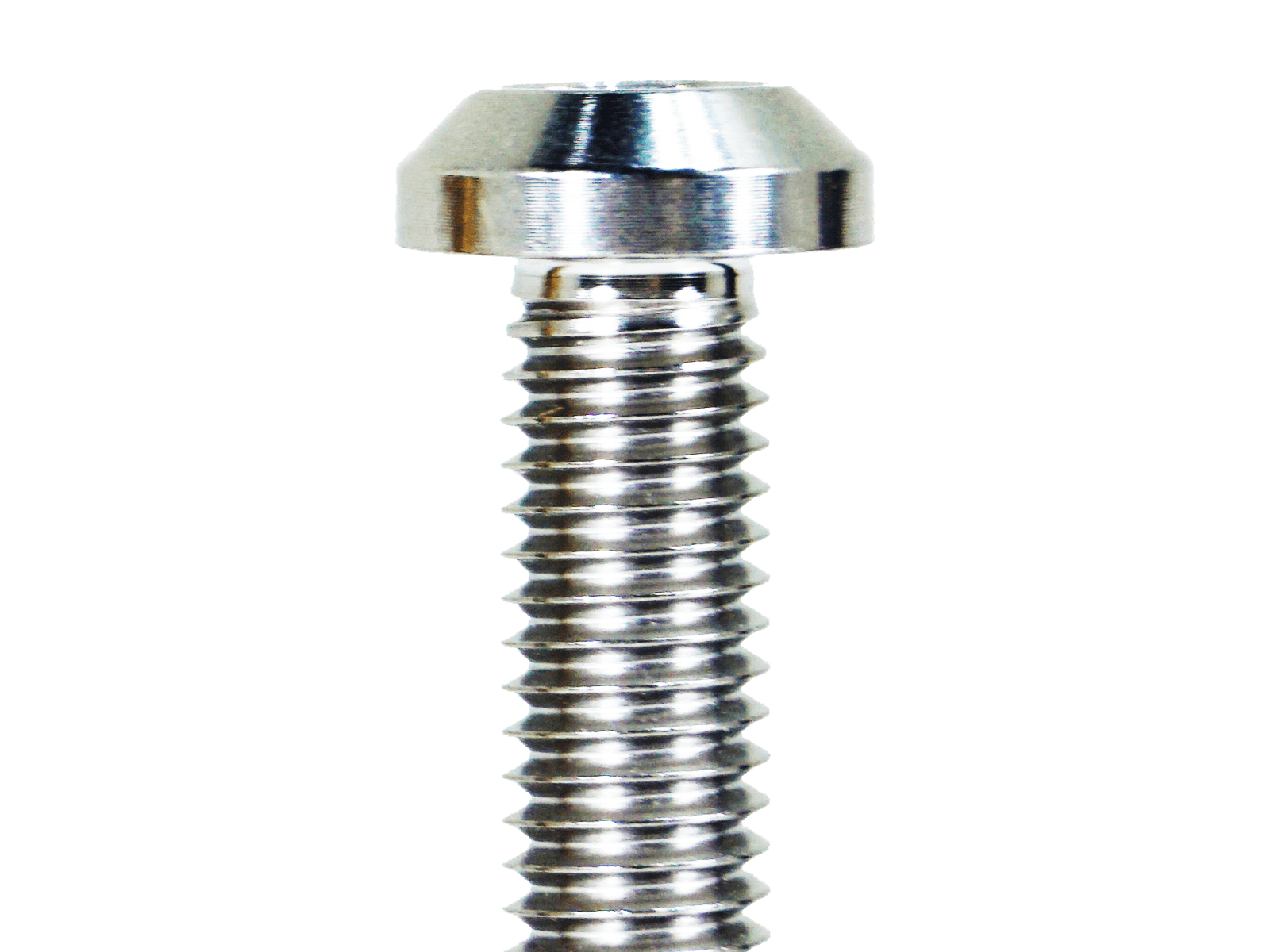 ZSPEC "Stage 3" Dress Up Bolts® Hardware Kit for Nissan 300zx Z32, Titanium
The most comprehensive engine bay fastener kit for the '90-'99 300zx Z32 platform in Grade-5 (GR5) high-quality titanium. This 320 piece kit leverages our titanium timing & valve covers fasteners (upper & lower unlike other lesser vendors).

Installing this kit results in ~1.5+lb in weight savings, and hardware finishes are durable coatings.

Kit coverage includes:
Throttle Bodies & Linkage
Fenders
Nose Panel
Fuse Box
Fuel Filter Bracket
Cruise Control Bracket
Power Steering Reservoir
HICAS (on factory Twin Turbos)
License Plates
Hood
Balance Tube
Throttle Position Sensors (TPS)
Timing Covers (Upper & Lower Bolts w/ New Bushings)
Valve Covers (Intake & Exhaust, w/ New Crush Washers)
Coil Packs
Fuel Injectors
Fuel Pressure Regulator & Dampener
Coil Brackets
Crank Angle Sensor (CAS)
Front Shock Nuts
Extras for Engine Bay Brackets

** Upper to Lower Plenum Fasteners & Seat Fasteners are SOLD SEPARATELY**

Specifications:
Grade-5 Titanium Hardware
Detailed Installation Guide with hardware Bagged & Labeled by Area.

Requires basic hand-tools for installation (not included).